Want to write sales emails like a pro?
Kristina and Will look at common email mistakes (using real examples) and rewrite them so that you can learn what to do differently.
Join Kristina Finseth (Sr. Manager, Outbound Growth Marketing at Greenhouse) and Will Allred (Co-Founder & COO at Lavender) to get TWO perspectives and TWO approaches on real sales emails, every week on Sales Hacker.
Watch the re-write, and check out the before and after emails below!
---
Breaking Up the Right Way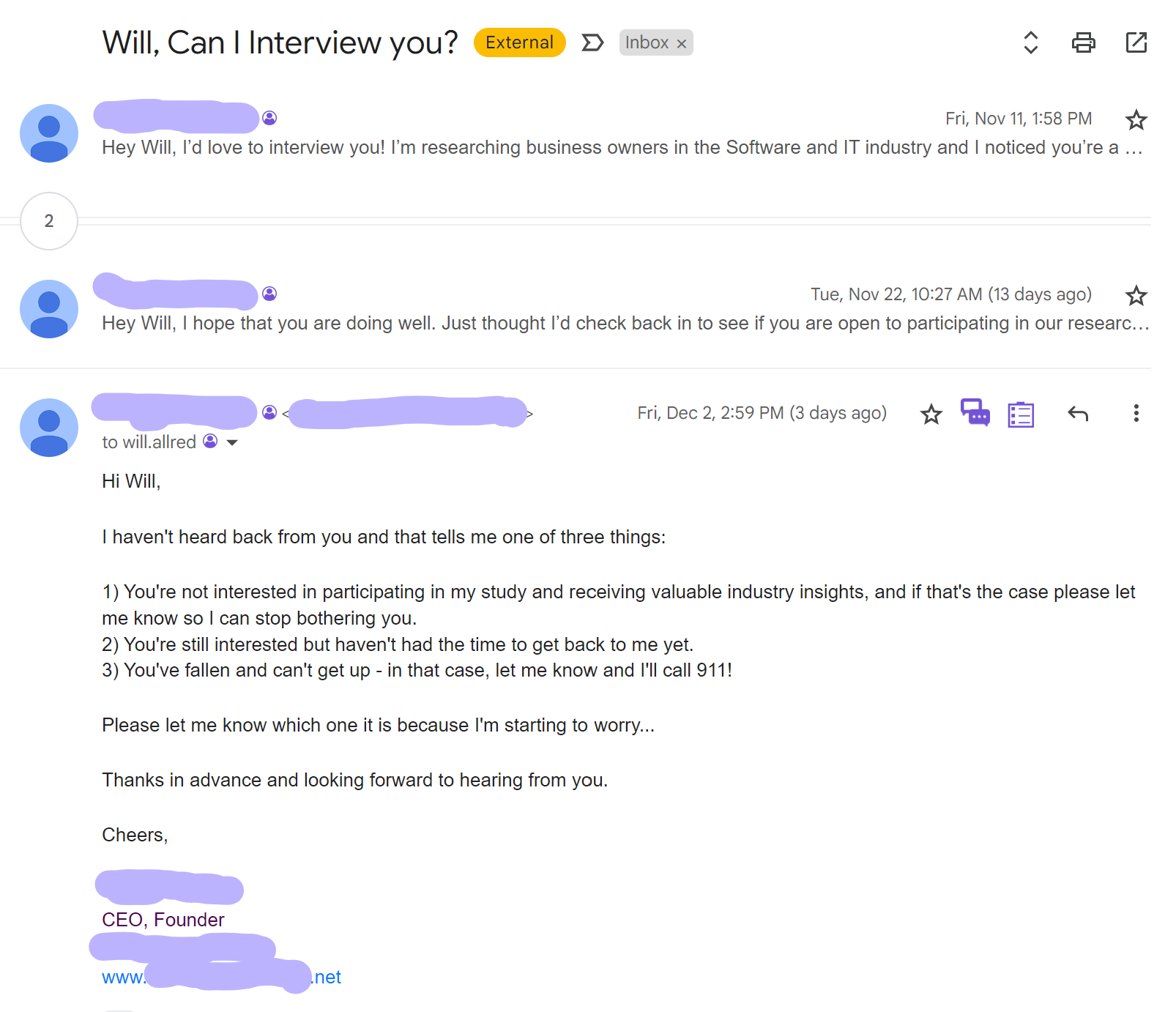 ---
Break Up 1: Bye For Now
Hey Will,
I reached out a few times. I'm going to chalk it up to my timing being off.
Given the recent hype around GPT – I wanted to highlight your voice on the topic. Our audience is about 10k and growing.
Feel free to correct me, if I've got it wrong. I'll stop my outreach for now.
---
Break Up 2: The Referral
Hey Will,
Would your co-founder, William, be a better person to talk to about this?
I see your name on LinkedIn a bunch, but I also realize William might want to be lead voice on this topic as CEO.
Excited to highlight your team, and the hype building in this space.
---
Bonus Play
Hey William,
Did Will forward you my note? I'm writing a piece on the hype related to GPT.
I thought your team's voice would be important to highlight.
Is this more a thing for him or you?
---
Have a question about your sales email? Start a discussion in the community.