A Startup's Steep Climb to the IPO Summit
Getting a venture-backed enterprise B2B technology company funded and off the ground is hard, but it happens every day now here in the Valley.
Taking your company to a $5M run rate in two years – This means you've found product market fit. Congratulations—you've left 900 of the 1,000 companies in your class in the dust.
Growing your company to $25M in five years – This shows investors your solution is solving a common pain point and you were able to execute with a small but talented group of engineering, sales, and marketing professionals. You are now down to 10 of the 1,000 start-ups that have reached this point.
Scaling the operation to $100M+ by year 10 – This requires a tenured executive team that aligns around OKRs, has built a culture of diversity and inclusion, and is either profitable or still has access to deep pockets on Sand Hill Road. You are now the only startup left from the cohort of a thousand and, while exciting, it's a lonely place to be.
The IPO expectations of your investors and employees never stop, with everyone eagerly anticipating the announcement of a filing date. So many things have to come together, in the right sequence, at the right time…. But when they do, it's a beautiful thing.
The Path to IPO: Pipeline, Pipeline, and More Pipeline
As I reflect on the four times I've journeyed to the IPO promise land, and specifically at the journey I'm now on at Cloudera, I know that pipeline is king when it comes to the evolution of a start-up.
Not only do investors look for clear evidence of growth quarter-over-quarter and year-over-year, they also seek healthy, predictable pipeline to fuel and grow the revenue engine.
Growth, and decisions around growth, are only possible if you have enough quality pipeline to facilitate them. Building a reliable, well-tuned engine around pipeline generation is the only way to do this in the new, competitive Sales and Marketing 3.0 technology era we live in now.
Find the Deal, Fill the Pipe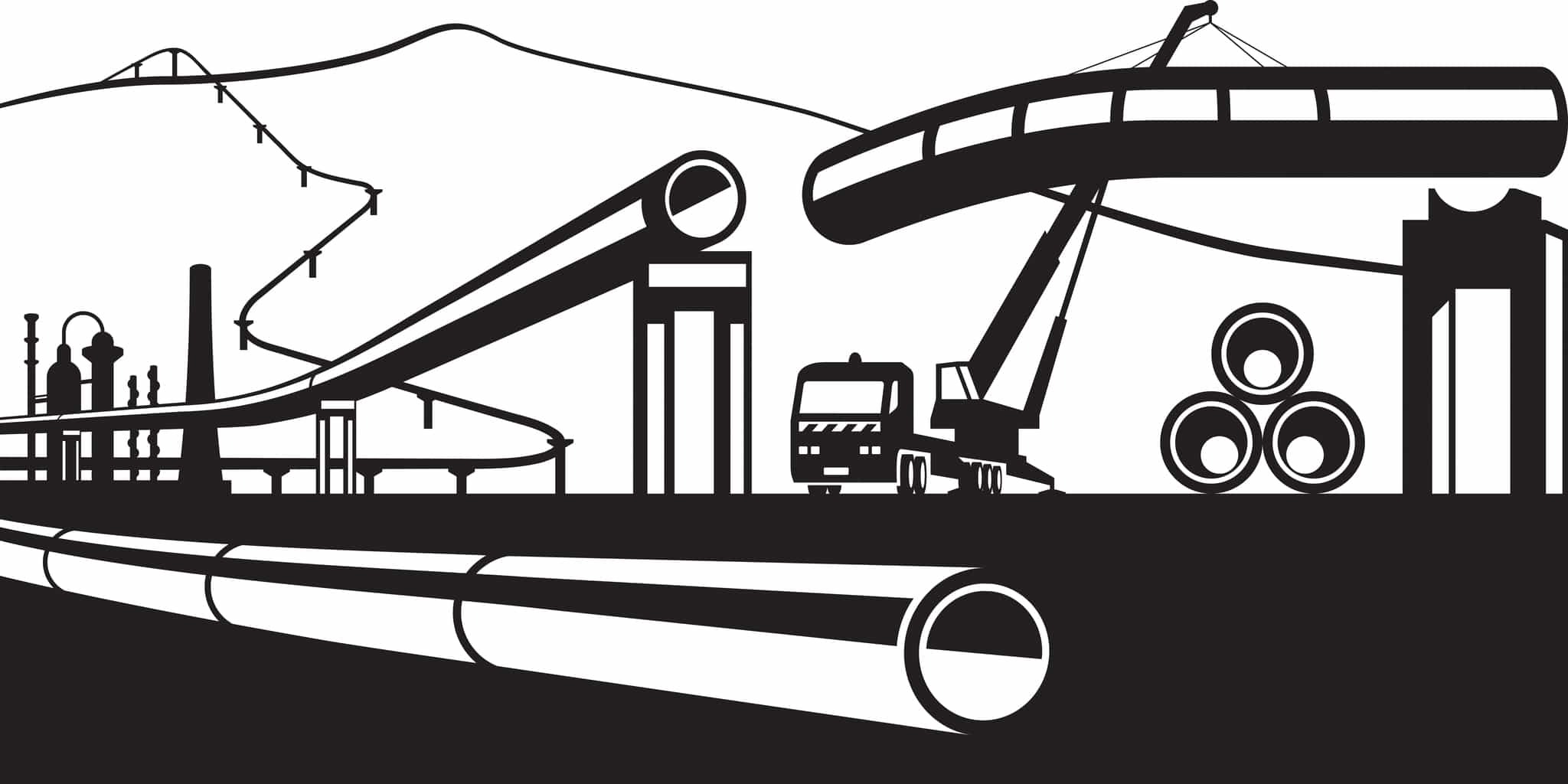 "The hardest part of closing any deal is finding it," so the saying goes.  
So, how do you fill your pipe?
If you have a genius content marketing strategy with compelling and inspirational messaging, you can bring eyeballs, registrations, and inquiries right to your doorstep.
If you've decided to go the partnership route, you can build an ecosystem where resellers, integrators and consultants bring business to you. But ask most early to mid-stage start-ups and they'll tell you it takes five years or more to prime this partner ecosystem engine and get it right.
"Direct Sales" is still the preferred method by most start-ups, and they do it with many models: inside-, outside-, outsourced-, and contract-.
In my experience, building out a dedicated inside sales development team is the best way to have full control of the pipeline generating activities that will inevitably evolve over time based on your specific product, industry, market, geography, and many other variables.
If done right, one Sales Development Representative (SDR) can fill the pipeline of up to three quota-carrying field reps by dedicating that SDR  to your company's pipeline building efforts.
And let's face it: quota-carrying field reps would rather be selling, negotiating, and closing than cold-calling, cold-emailing, and following up on inbound marketing qualified leads (MQLs.) They don't like it, so they don't do it, and they're not very good at it as a result. That is the heavy lifting that SDRs are trained, dedicated, and focused on so they do it better than anybody else in the business.
Today, we have customer relationship management (CRM) and sales force automation (SFA) tools that can automate much of what used to be the art of the sale.
Today, half the art is building the right technology stack to automate and optimize your selling motions. The other half is authoring a structured selling process that guides your reps to "closed-won" the quickest way possible or qualify out a bad deal early in the cycle.
Executing and iterating on the technology and processes are critical to successfully scaling your sales organization. Sales and marketing operations professionals are the new heroes in the Valley and are indispensable in terms of company growth.
Cloudera's 1,000-Horsepower Pipeline Engine: ABSD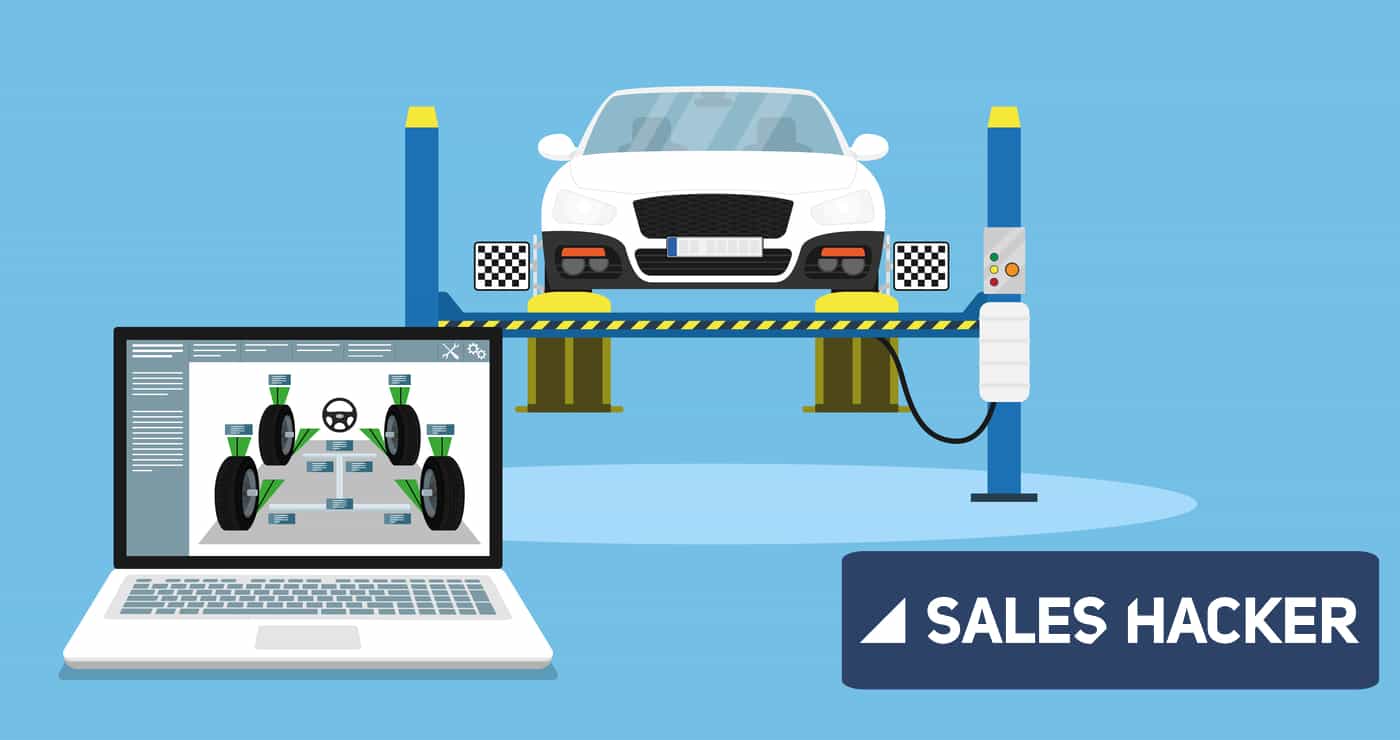 Through some out-of-the-box thinking and a lot of trial-and-error, we at Cloudera have gotten good at tuning technology, process, and people to generate predictable and sustainable pipeline. Our SDR team pioneered today's Account Based Sales Development techniques in part because we segmented our sales go-to-market strategy into a three-tier segmentation model that allowed us to focus and identify the accounts to go after.
When we realized that a growing percentage of our inbound inquiries were not contacts that were associated to our Ideal Customer Profile (ICP,) we realized that SDRs were spending time on the wrong leads.
That's when the light bulb went off:
[Tweet "If the right people are not coming to you, then go to them – @Cloudera"]
With a sound foundation in ABSD Methodology, our SDRs feel empowered to launch cold email outreaches, patiently wait for a response, and engage after each (frequent) email reply.  
Looking back on the two years since we began the ABSD journey, we have learned so much. What blew us away back then were the double digit percentage email reply rates. Starting with ice-cold email outreach, we almost magically received replies requesting callbacks to set up initial discovery calls.
The email content was compelling, inspirational, and helped the recipient think that perhaps they were missing out on something big and valuable—something they couldn't go without. We tailor our message to tap into the powerful emotions of our recipients' desires (more $, promotion for solving problems) or pains (cost of doing nothing, loss of market share, loss of job if no solution is found).
So as not to be left out, they replied with details of their pains and needs, and asked for us to engage! It was pretty darn cool and seemingly simple, yet something we had never done at scale probably because we did not have the technologies available to do it all together.
The marvel of our ABSD approach is due in large part to the technology stack that our sales operations professionals, Karan Singh and Dominick Pelusi, have built and tuned. Other heroes on my team are the five SDR Managers and one Sales Enablement Manager that stitched all of the multi-step ABSD processes together, formulated well thought-out playbooks, and motivated the curiosity and confidence of each of our SDRs.
That's what we've chosen to do at Cloudera. We have invested in people that are architecting and tuning one of the most sophisticated demand generation engines on the planet. And the beautiful thing is we keep learning, iterating, and getting better at it.
How To Launch A Successful ABSD Campaign: Cloudera's Key Insights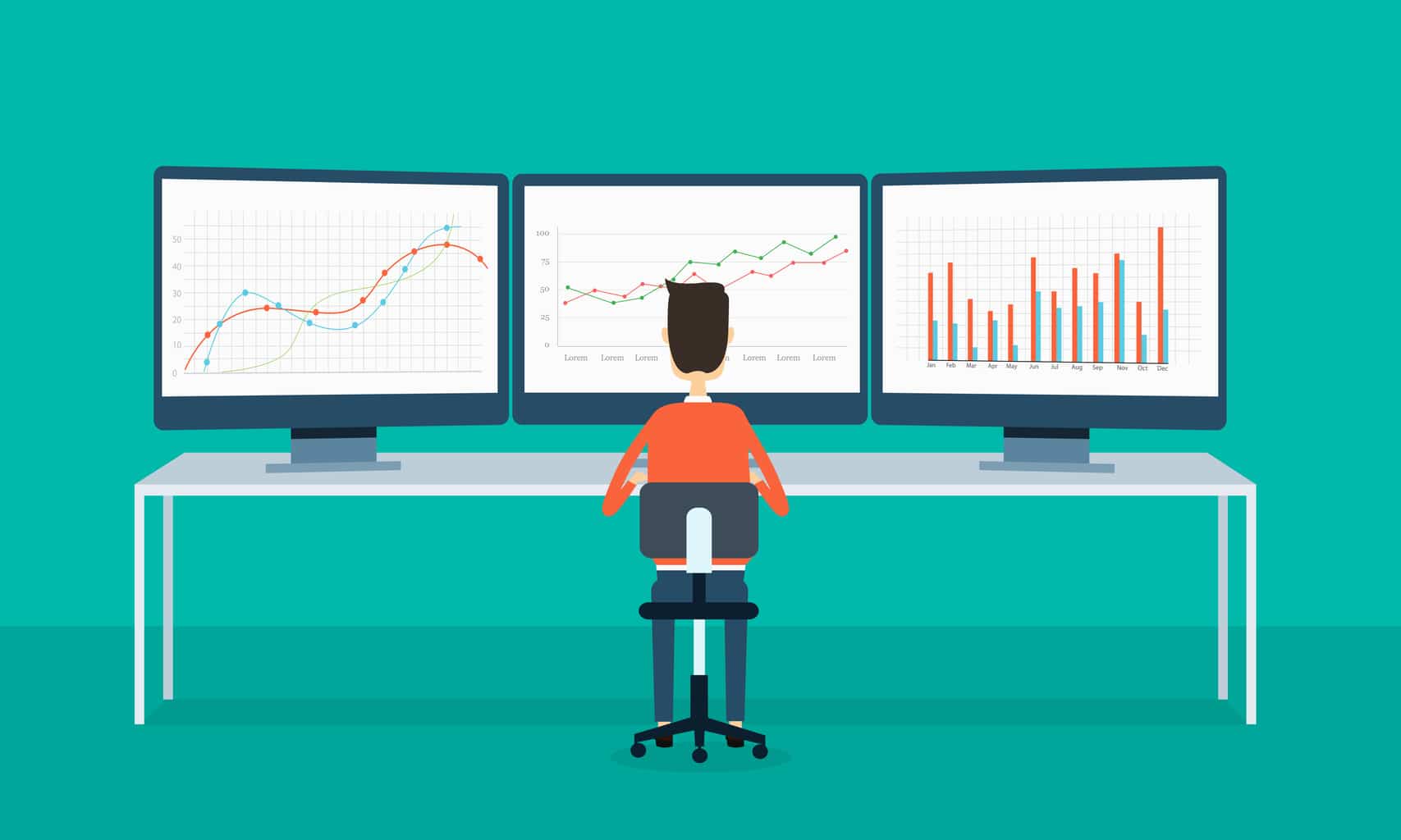 Key Insight #1: Base account selection on Buying Signals, not a hunch.
When we first began running ABSD campaigns, we picked accounts either randomly among the largest accounts in our addressable market, or because our account manager said it might be a good one. Sound familiar?
Leveraging tools to identify Buying Signals in order to choose the accounts to target with ABSD has become a game changer for us in recent months. Our Sales tools are offering better functionality than ever before.
Marketing now provides our SDRs access to some of the tools they are using, bringing sales development and marketing into tighter collaboration than ever before.
A few examples include:
Eloqua Profiler: Our SDRs now receive email alerts shortly after a prospect in our Eloqua database visits our website. We also have visibility into marketing email sends and opens, as well as website visits and forms filled.
Demandbase Sales Accelerator: This SFDC plugin provides insights on the specific pages and total amount of direct web traffic coming to our website from known IP addresses at our target accounts. We pay particularly close attention to "greenfield" prospect accounts with 0 pipeline opportunities, and look at the types of pages being visited by that account. Then, we reverse-engineer who those people might be based on the web content that was viewed, and target them in an outbound ABSD campaign.
Bombora visualized in Tableau: At Cloudera, we use our own technology to join "intent data" provided by Bombora with data from our SFDC CRM. With several visualizations and tables at our disposal, we can detect if our accounts are "surging" in interest in topics we care about and our target personas care about. If a prospect account is surging on "Cloudera", "Hadoop", or "Big Data", you better believe we prioritize going after that account. Conversely, if a customer account has a surging interest in our competitors, our account team will take action to sniff out if something is amiss within the account.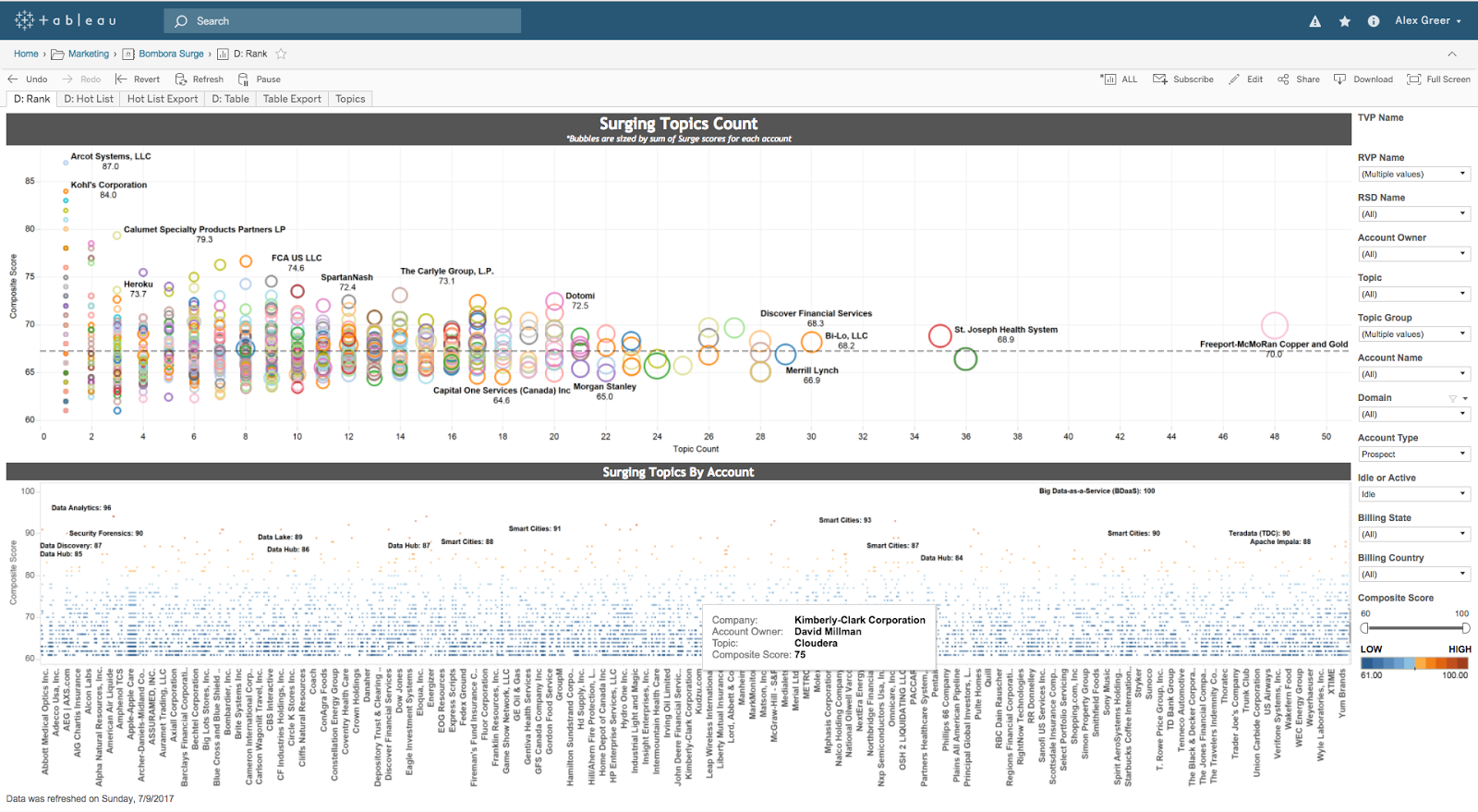 Figure 1: Bombora Intent Data joined with Cloudera Salesforce Data, visualized in Tableau. Filters applied show: $5B+ Annual Revenue Accounts, Zero Prior Business (Account Type = Prospect), Zero Pipeline Opportunities (Idle).
We even use a few free tools that have proven incredibly effective:
Google Alerts: Receive an email alert every time an article covering a certain topic publishes, e.g. a company name, along with the phrase "big data" or "analytics".
Job Alerts: Is a particular technology or skill relevant to your product? Indeed.com and many other websites allow you to set email alerts anytime target companies post new, relevant jobs. You can bet they are either backfilling or growing a team around that persona, with a budget to work on a current or upcoming project. What's particularly beautiful is the job post will describe the exact project, skills required, and technology stack at the account.
Key Insight #2: Quality of outbound contact lists matter more than quantity.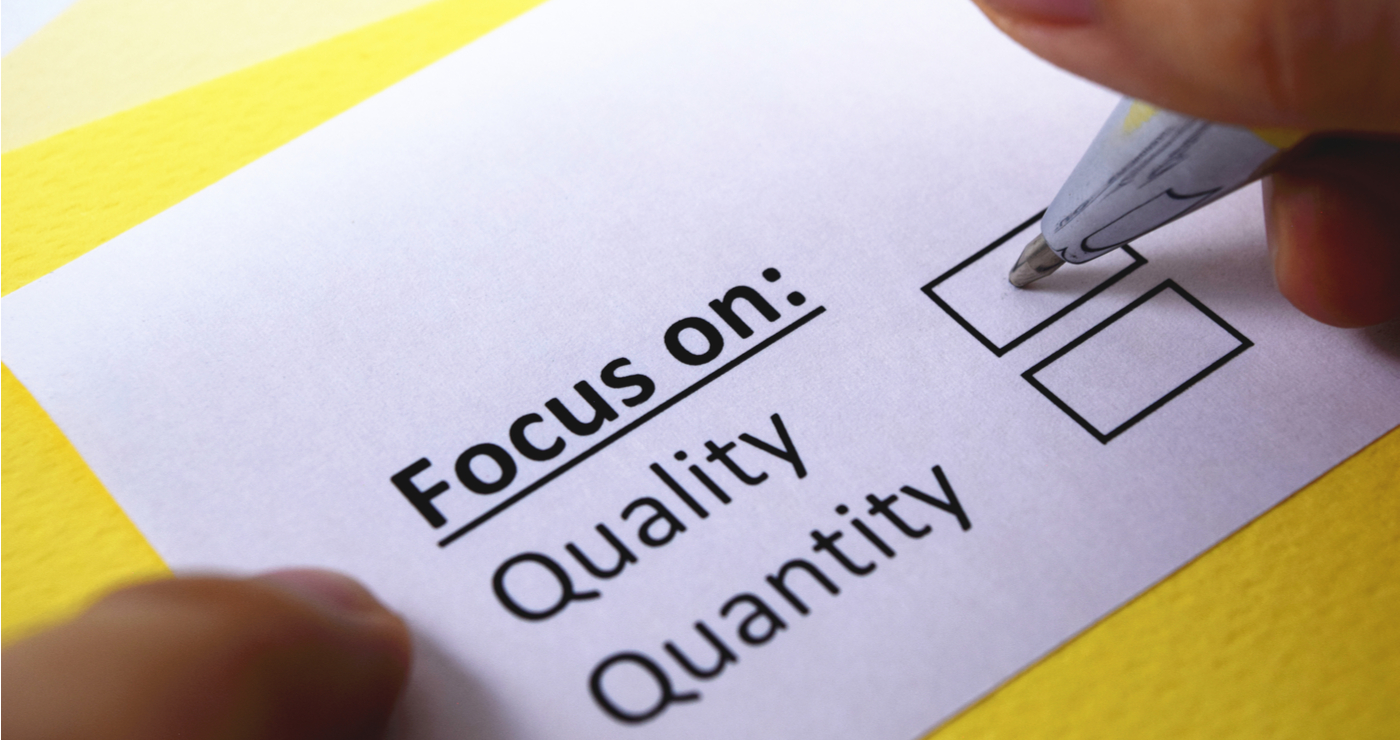 Our old process for building contact lists began with exporting leads and contacts in our CRM belonging to the target account. Then we supplement the list by combing through LinkedIn and DiscoverOrg for relevant buyer personas.
Some of our efforts would best be described as "spray and pray." We would cast an exceedingly wide net, and while that netted more total responses, fewer were of high quality. Furthermore, we found ourselves being blocked by accounts that could detect our mass email sends in rapid succession.
After many "not the right person" responses, we grew wiser and fleshed out our personas. For example, "information security" is a more nebulous term than we originally thought. An "analyst" is not the same as an "analytics" professional.
As a group, we've created a crowd sourced "Search Keywords Doc" to identify the most compelling keywords to search on LinkedIn and DiscoverOrg so we can target the right people with a relevant message. Our lists are now tightly pruned, generally consisting of 15-75 relevant prospects depending on the organization and solution we are positioning.
Key Insight #3:  Appeal to buyer personas' pains and desires with compelling, time-sensitive information.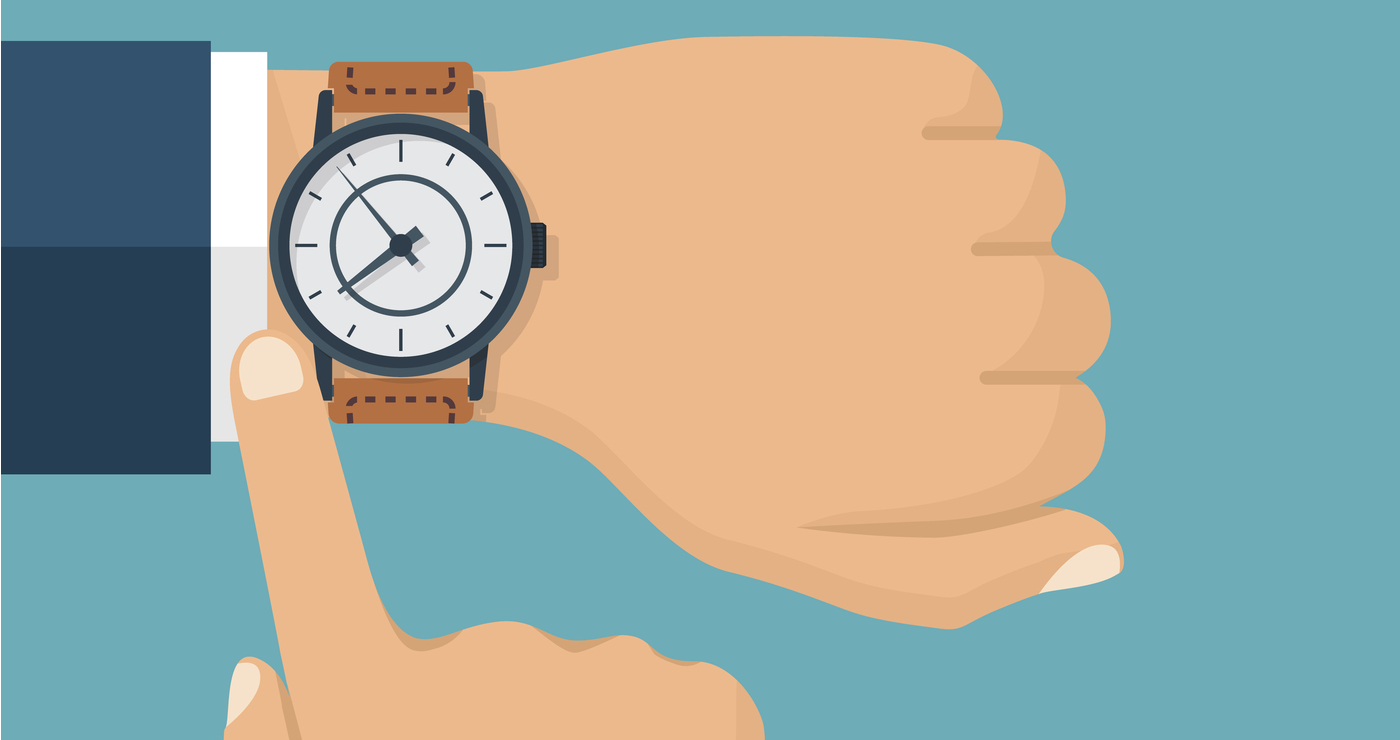 Cloudera's product is complex and powerful, so our SDRs spent quite a bit of time explaining successful use cases and how the technology works. But is that compelling enough to pique a prospect's curiosity and elicit a response? Most of the time, the answer is no. There are two important factors to elicit a positive response from target personas:
The content must be tailored to the title, department, and seniority.
If you are targeting VP-level or above, limit your message to three to four sentences tops. Targeting a business intelligence director? The message had better be substantially different than your message to a data warehouse administrator. Your goal is to strike the right chord that speaks directly to their pains and desires.
Time-bound events are compelling.
Sending a case study or white paper is good, but tying that content to time-sensitive events is even better.
Here are a few example interactions:
"Mr. Marketing decision-maker, we just released a new success story from one of your competitors showing how they acquired 10 percent more customers after adopting our platform."  
This appeals to fear. The professional may fear that if they don't act, their company will lose revenue and/or market share.
"Mr. IT architecture professional, your CEO was quoted recently stating that "digital transformation" was a board-level initiative in 2017. Other customers in your space have come to us for their digital transformation projects. Would you like to learn more?"
This appeals to greed. If we can help this professional achieve this board-level initiative, they stand to gain accolades, a promotion, and a pay raise, i.e. their career needle may move.
Key Insight #4: Short and sweet notes boosts reply rates.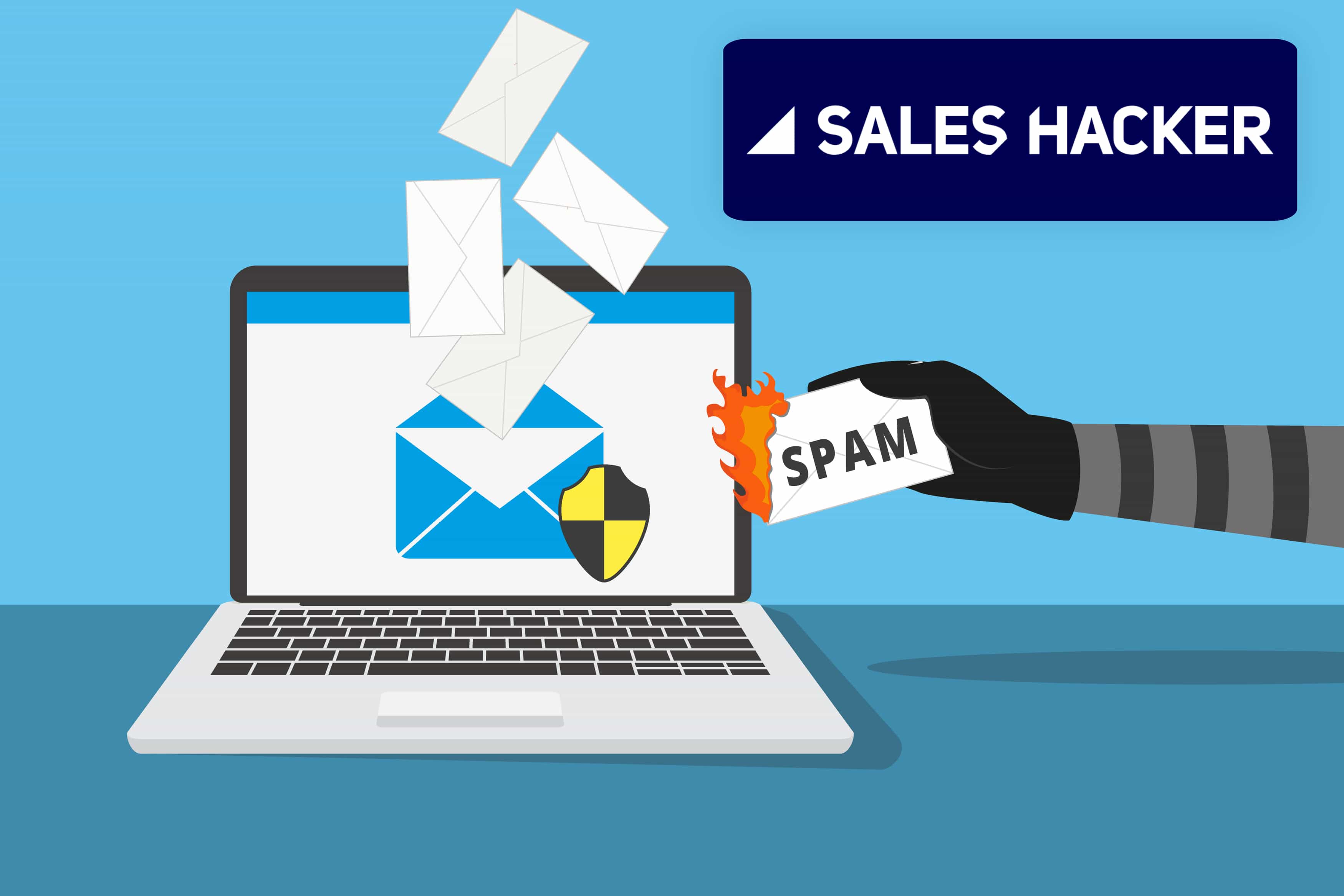 At Cloudera, we're passionate about the limitless potential our platform provides. In fact, when you visit our website, the first thing you'll read is the following messaging: "We're solving the mysteries of the universe."
Many of our SDRs used to spend hours researching accounts, finding relevant content, and building wonderfully loquacious essay-style emails evangelizing the many things our customers can do if only they bought Cloudera.
We found that this tremendous effort, while noble, often went to waste, especially if the recipient was director-level or above in the org chart.
These decision makers receive hundreds of solicitation emails and have the attention span of a gnat. Faced with the choice of spending five minutes digesting this email content or simply deleting an email, they'll take the path of least resistance and choose the latter: DELETE.
Concisely provide a compelling reason why the persona should talk to you and include "the ask" in the space of a smartphone screen (or one swipe max). More steps with shorter content wins out over fewer steps jam-packed with content.
Key Insight #5: Maximize your open, reply, and correct contact rate.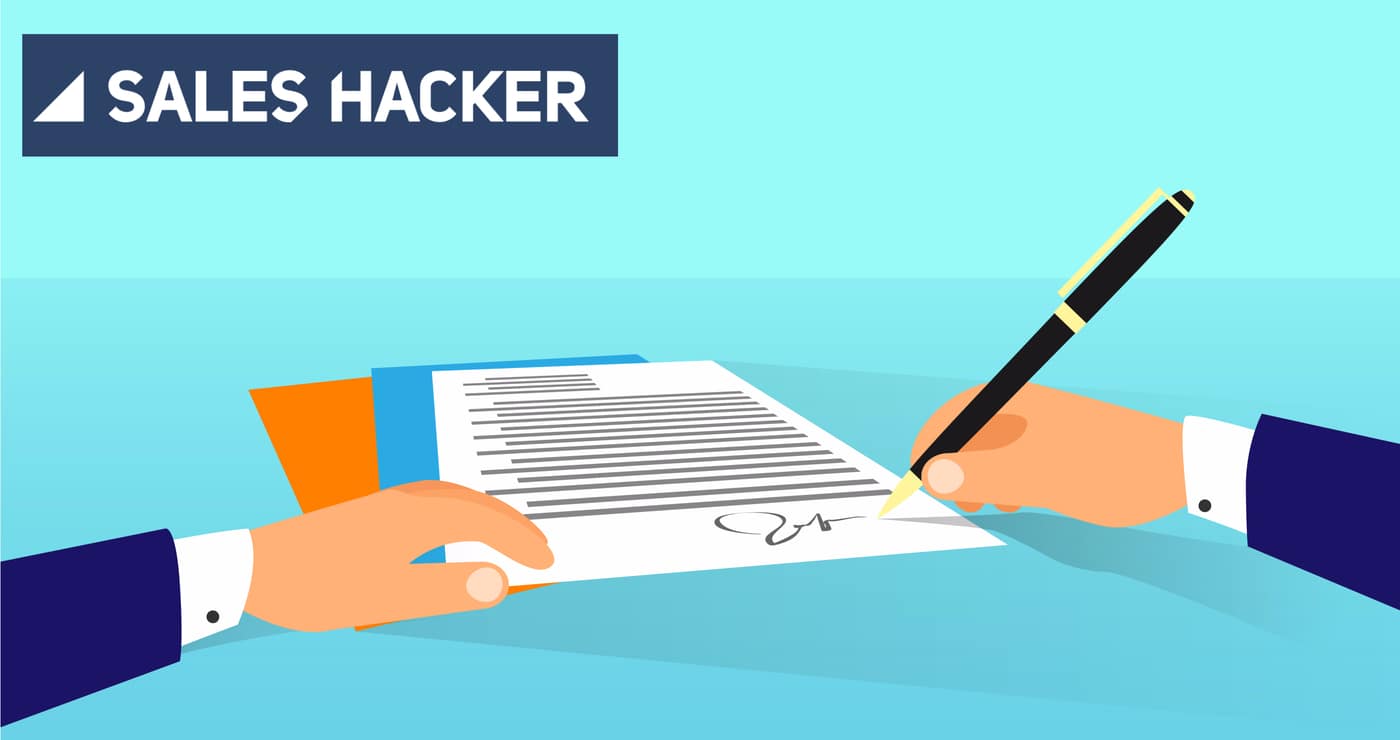 In the early days of our ABSD journey, we would lock in a three to four step email sequence to send every two and a half days. We didn't put much more thought into it. Now we have enough data and experience to know that time of day and day of week are critical. Sending 1,000 emails does you no good if nobody opens them. Making 100-200 dials a day at a time when nobody will answer the phone is also fruitless. Now our SDRs are determined and armed with knowledge to make every activity count.
GetResponse offers a great infographic on the best times to email and InsideSales.com teamed up with Harvard Business Review for another great infographic on the best times to call. Use your sequence automation tool to schedule emails and calls at the right times to maximize your chance of an open. And remember to factor in time zones!
The Future of Account Based Sales Development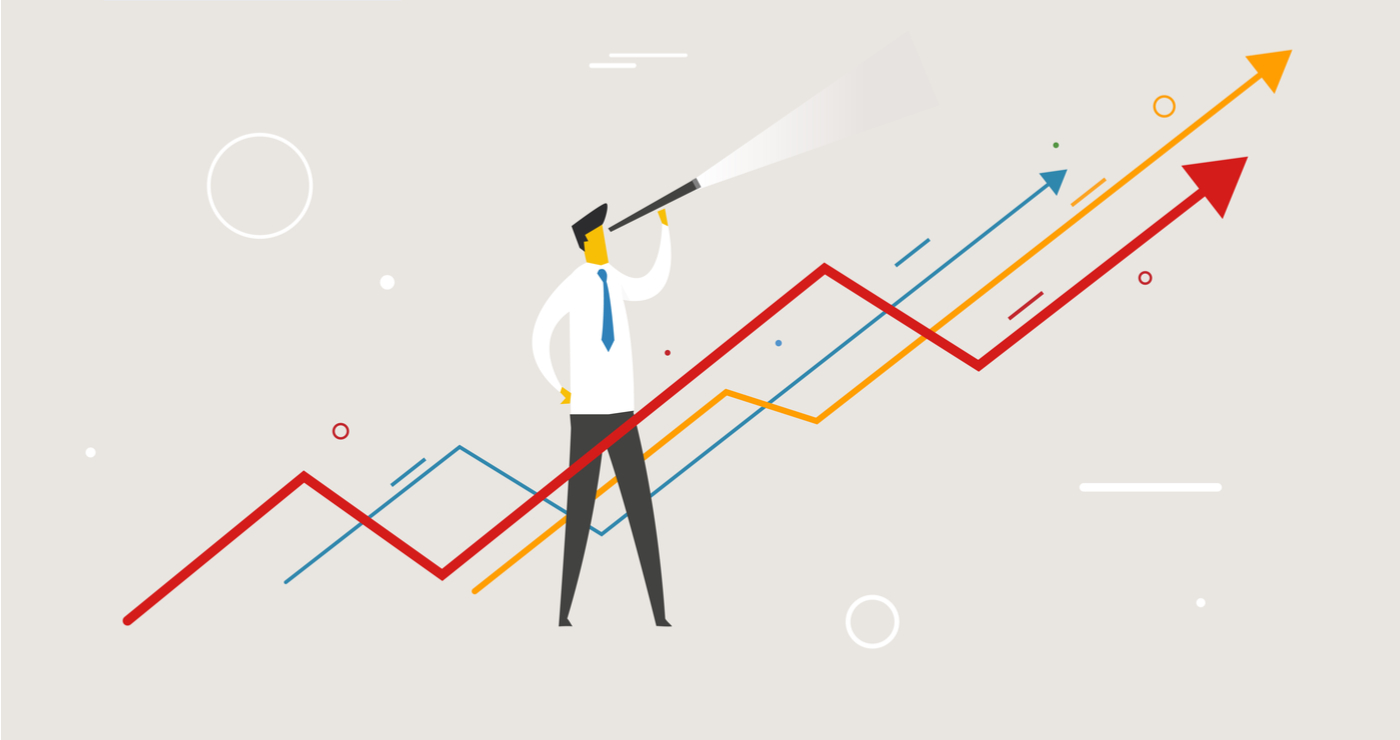 My vision for the future is the alignment of sales, marketing, and operations around ABSD to build out targeted, systems-driven selling strategies. These once disparate departments can now reunite around Account Based strategies. Sales ops and Marketing ops will become the hub from which a robust systems architecture supports the ABSD methodology. While the foundation is built on traditional ABSD tools such as Outreach.io (email workflow automation), LeanData (intelligent lead routing), and LinkedIn Sales Navigator (prospect hunting), the next level is Account Based Intelligence.
ABI will realize the dream of true sales-marketing collaboration and execution in the B2B world. The most relevant prospects at target accounts will rise to the top. Our tools will inform our data-driven decisions in terms of who to sell to based on buying signals—not a dart thrown in the dark. Executed properly, gone will be the days of the account rep or marketing director arbitrarily choosing target accounts to prospect. While revenue, number of employees, industry vertical and geography have long been indicators of addressable market and ideal customer profile, active and real-time signals from prospects actively searching for solutions will guide the sales teams in 2017 and beyond.
One More Thing…
Under Key Insight #1, I mentioned how at Cloudera we are using our own technology to ingest Bombora's Company Surge data, join it with our SFDC CRM data, and visualize it in Tableau.
I want to highlight this, because the consequences of "eating our own dog food" or "drinking our own champagne" for this purpose have been profound:
Cloudera has positioned itself as the modern platform for machine learning and advanced analytics.
Our platform, built on open source technologies such as Apache Hadoop and Apache Spark, is ideally suited to:
Pull in

vast

amounts of

disparate

sources of data

Join those data sources together any way you want without throwing any of the data away, so you can ask any business intelligence question you want

Democratize data through self-service BI
Our marketing team worked closely with our data science and field readiness team to provide a dashboard that gives our Marketing and Sales Teams access to the business insights from this data, at will, anywhere in the world.
The impact has been two-fold:
We prospect smarter, not harder. Between the self-service and the visualizations, it's quick and easy for an SDR to identify a "hot" account.

Cross-functional collaboration has never been better. The lines of communication across Demand Generation, Sales Development, Field Readiness, Sales Operations, and Data Science Teams have never been more open. Our organization operates in tighter unison because of this effort.
At Cloudera, we truly believe data can make what is impossible today, possible tomorrow, and we love to evangelize the impact data can have.
In that spirit, we are going to host a webinar with Mick Hollison (CMO at Cloudera) ,Karan Singh (Senior Director, Sales Strategy at Cloudera), and Mike Burton (Co-Founder, Bombora) to give you a closer look into the technology, the journey, and the impact this initiative has had.
Stay tuned…