It's with tremendous excitement that I get to announce the upcoming Sales Hacker Conference in New York City on April 30th. This is event is packed with actionable, practical, and cutting edge hacks to give your sales teams something to feast on.
The lineup consists of sales focused execs, proven entrepreneurs, and up and coming inside sales professionals. Each speaker is doing things that are revolutionizing their industries. I guarantee you'll pick out nuggets of useful information from every single session. If you don't need convincing, Buy Tickets.
Be sure to scroll to the bottom for our, "How to Sell Your Boss on Attending" Checklist.
Ready? Let's dive in to it.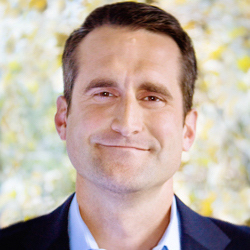 Shep Maher
SVP of Sales – Guidespark
Shep Maher has over fifteen years of experience driving revenue, building world-class teams, and establishing sustainable, collaborative, and winning cultures as a sales leader. Previously, Shep held many sales leadership positions at Thomson Reuters and will share critical and actionable lessons learned along the way. Guidespark which recently raised $22 million in Series C funding and is scaling incredibly fast and Shep is on the frontlines!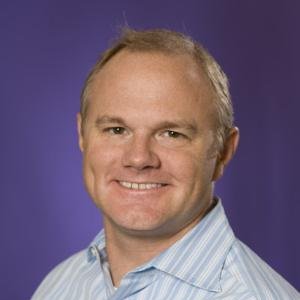 Bill Binch
VP of WW Sales – Marketo
Bill Binch leads Marketo's sales organization as the VP of Worldwide Sales and is a key architect of the company's original sales process. He was tasked to scale sales from the early days to the public company it is now.
Before joining Marketo, Bill held leadership positions at Avolent, BEA Systems, PeopleSoft, and Oracle, where he built and managed B2B sales organizations ranging from mid-market to strategic accounts.
Kyle Porter
CEO – SalesLoft
Kyle Porter is the CEO of SalesLoft and their revenue proportionate to number of sales reps is becoming awfully lopsided. In the past year they've gone from $180K to $5 million in annual recurring revenue, with a machine of an SDR team, based in Atlanta.
Kyle has personally guided their sales efforts and has thoroughly evaluated 1000's of company's SDR teams in the process. He'll share his experience and knowledge that should surely provide any sales team or startup an arsenal of new tactics to implement.
John Mayhall
Senior Director of Sales – LinkedIn
John Mayhall is the Senior Director of Sales, North America for LinkedIn Sales Solution. John has run many teams within LinkedIn's sales organization. Having built LinkedIn's Sales Operations and Pricing and Yield Management functions for the Marketing Solutions business, he's now focused on enabling other sales teams and Sales Operations leaders to become more successful using the Sales Solutions platform.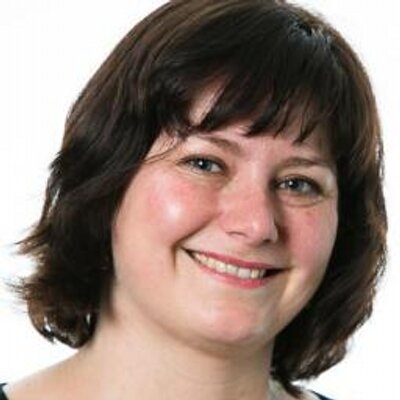 Misha McPherson
Sr. Director Sales Enablement – Mixpanel
Misha McPherson is the Senior Director of Worldwide Sales Enablement at Mixpanel. Prior to this, Misha was Director of Global Learning and Development at Yammer, and also held senior sales training management positions at Monster and Yahoo!.
She is responsible for creating and managing the onboarding and ongoing sales training for over 250 field sales personnel worldwide, and will share some critical and actionable learnings with us.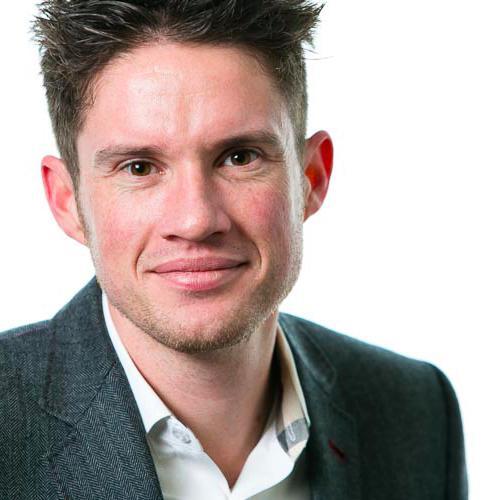 Daniel Barber
Director of Sales Development and Ops – ToutApp
Daniel Barber is the Director of Sales Development and Operations at ToutApp. Prior to joining ToutApp, Daniel led worldwide Sales Development at Responsys and took them from $100 million to $200 million in ARR, and through their $1.5 billion acquisition by Oracle in December of 2013. Daniel knows how to turn the levers of Sales Development like non other.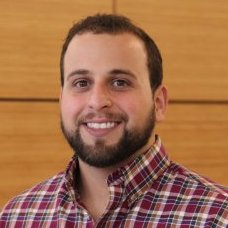 Ash Alhasim
Director of Sales Development – Optimizely
Ash Alhasim is the Director of Sales Development for Optimizely, which is backed by Andreessen Horowitz and is one of the hottest startups in Silicon Valley. Ash is an accomplished sales and market development professional with nearly ten years of experience selling and supporting enterprise software at Optimizely, Clarizen and TEKsystems. Ash's Sales Development team is impressive, so I'm excited for him to share his keys to success with us.
Tom Murdock
Director of Inside Sales – Acquia
Tom Murdock is the Head of Worldwide Inside Sales at Acquia, one of the fastest growing private software companies. Last year we had the SVP of Sales at Acquia, Tim Bertrand who did a fantastic job. I've been talking to Tom lately about many of the interesting strategies Acquia is employing and I'm excited for him to share it with everyone at the upcoming conference.
Chris Flores
Director of Inside Sales – Namely
Chris Flores is the Director of Inside Sales at Namely, a human capital management company that has raised over $21 million to date. Chris will tell us all about how Namely manages to ramp up their SDRs so quickly and get them running at an amazing pace.
Emmanuelle Skala
VP of Sales – Influitive
Emmanuelle Skala has been a VP of Sales at multiple high growth tech companies. She's currently the VP of Sales at Influitive. Her unique strategy on using your customers as your sales channel is quite brilliant.
She'll demonstrate ways to turn your current customers into a high velocity lead pipeline. This is something she's been doing for years but for us it's fresh, new, and original content for our conference only.
Auren Hoffman
CEO – LiveRamp
Auren Hoffman is CEO of LiveRamp, which was recently acquired by Acxiom in 2014 for $310 million. Prior to that, Auren was the first investor and served on the board of BrightRoll (acquired by Yahoo for $640 million). Auren is an angel investor in over 70 technology companies and has a unique perspective on sales from the point of view of a successful serial entrepreneur and VC.
And more to come!
How To Sell The Conference To Your Boss?
Tell your boss they'll never make a better investment in the future of THEIR sales team or YOUR career for a price THIS affordable. Period. Just look at that list of actionable knowledge you're about to gain. Sales Hacker Conferences are still intimate, so you'll even get a chance to mix it up with the speakers before and after their sessions. Our audience is full of top notch, up and coming salespeople that are looking to connect, learn, and maybe even recruit or be recruited.
So, cancel that Netflix subscription you never use, tell your boss you'll come out of pocket if they won't send you, or do whatever you need to do, but miss this at your own risk.
The "How to Sell Your Boss" Checklist
What's your company's average deal size? Ok, so if you land even one deal from something you learned or a connection made at this event, you're on top!
If you learn one new strategy or tactic you can put in place at your company, what is that worth?
Is your company hiring? This is a great place to find talented salespeople who actually care, and want to master their craft as a salesperson.
You can finally meet face-to-face with those big wigs at Company X. They desperately need your solution but you haven't been able to get in touch, until now! Few things beat face-to-face meetings.
"Hey boss, do we like saving and making money at this company? Because what we're able to implement in our sales process after attending this event will do both."
If you're not investing in your employees growth, then your employees will find someone else who is.
Sweet, they're in! Buy Tickets
Alright, maybe I'm a bit biased, but have you seen what others are saying?
"The Sales Hacker Conference is the best event to attend to learn about practical sales ideas that actually work (not just blah blah blah blah talks). It's full of ideas you can apply right away in your business." – Aaron Ross (CEO, Predictable Revenue)
"World class sales execution is often the main ingredient behind company success. The Sales Hacker team brings together the best minds and cutting edge ideas into a fun, energetic, thought provoking event." – Mark Roberge (CRO, Hubspot)
"I took notes throughout the day and picked up a number of new ideas. This really is a great new event." – Dave Govan (CRO, Dynamic Yield)
"The Sales Hacker events connect people, ideas, and moments to drive results. Anything I can bring back to the team and implement tomorrow is key." – Daniel Barber (Director of Sales Development and Operations, ToutApp)
"This is the only sales conference we send our salespeople to." – Ryan Buckley (Co-founder and Head of Sales, Scripted)