It's easy to get complacent at the end of the year. Teams are tired. Deadlines loom. Customers are distracted trying to close out their own year. And It can be tempting not to be quite as thorough in these final few months.
How do you keep teams engaged and provide the support they need?
Finish strong with deal reviews
Holding effective deal reviews is one way you can play an active role in helping your team achieve a strong finish to the year.
And while deal reviews are always key, they are especially important for navigating today's complex sales environment.
Deal reviews help sales organizations:
Increase accountability
Coordinate with cross-functional teams
Gain executive support
Identify coaching opportunities
But in order to enjoy all these wonderful benefits, you need to make sure your deal reviews are conducted effectively.
If you've got a room full of reps trying to close those final deals and executives juggling end-of-year priorities, you need to ensure you're delivering maximum value without taking too much time away from selling activities.
That's easier said than done. So, let me share four tips I use with my team to get us over the finish line.
Related: Losing Big Deals? Fix These 5 Sales Process Fails
Start with account mapping
Account maps are an easy way to visually represent a deal and its progression. It's very similar to a formal org chart but with more information on each individual and informal relationships and purchasing power mapped over it.
Account mapping is hugely important for deal reviews because it helps reps develop a deeper understanding of an account and what is needed to push it forward. They provide an easy-to-read format so the executive and leadership teams involved in a deal review can quickly and easily get up to speed.
As a result, the entire group can spend the majority of the deal review discussing the important aspects, like strategy and next steps.
So, how do you make one?
Ideally, reps start building an account map at the beginning of the deal and add new information as they go. That way, when deal reviews roll around, they are already prepared.
Start by mapping out your key contacts at an account. Add images and additional information such as name, job title, phone number, and email.
You can also add notes on the more personal details you gather during conversations that can help build those relationships. For instance, a contact who went to the same university as you or roots for the same NFL team.
Next, organize all these contacts by connecting them with lines according to hierarchy.
Now label your contacts with key roles such as influencer, blocker, champion, and buyer, so you understand their role in the buying process. Then use colored lines to show the key relationships between the contacts on your account map.
For example, use green lines to indicate positive relationships and red lines for negative relationships.
Doing this allows you to find the best path to sale by identifying which relationships can create consensus to close the deal.
Most of this information will come from discovery and your relationship with the prospect.
Ask questions like, "Who do we need sign-off from to take this deal to the next stage?" or "Is there anyone else we need to get sign-off from?"
Questions like these will help you tease out the intricate web of decision makers that exists in almost every org.
Remember, in today's world, almost no sale ever goes straight up the org chart. It zigs and zags across multiple different departments and people. That's why it's key you understand those relationships between your contacts at an account.
Create consistency
Take your account maps and other resources one step further by creating standard templates the entire team can use.
Deal reviews are most helpful when reps deliver a focused, high-level representation of an account's status rather than a dozen text-heavy slides.
Build a template that includes the visual account map plus important talking points such as:
Company overview
Initiatives/pain points
Deal size
Deal plan
Timeline
Closing confidence
Challenges with the deal
You can easily create a template in your presentation software of choice and then save it to a shared draft.
This standardization benefits leadership and reps alike, as it will make deal reviews smoother, promote alignment and understanding across the team, and save reps time in their preparation.
Feel free to get as granular as you want with this template, but just keep in mind that there is a trade-off here. The more standardized, the easier and faster your deal reviews, but too much standardization and you limit the scope of your conversation.
Go back to the basics
Deal reviews provide a rare opportunity to determine whether reps are doing the small and simple things that lead to a successful sale.
Make sure you use this time to dig into how reps approached their deals to identify where additional coaching is needed in the future to set their teams up for success.
Discovery:
Dive into the rep's discovery process to find out if they truly understand the customer's needs and initiatives.
Discovery doesn't just happen at a single point in time — it is an ongoing activity throughout the lifecycle of a deal.
Assess if there is more to be uncovered and how the rep can best continue their discovery process.
Multi-threading:
Determine whether the rep is truly multi-threading their deal.
Do they have multiple champions?
Have they talked to different departments?
Use the account map to determine who they've talked to and if there are any gaps.
Messaging:
The uncertain economic climate has presented a unique set of challenges, especially when it comes to messaging.
Dig into whether the rep is tailoring their message to the customer's specific challenges, and emphasize the need for empathy during this time.
Take advantage of executive connections
Make use of the fact that during these deal reviews you have all the right people in the room at the same time.
In today's world, reps are no longer the only ones responsible for selling. It's a cross-functional effort that often requires executive sponsorship to be truly successful.
Walk through the account map as a group to determine where there are gaps, and then identify what connections your executives have that could be helpful. You'll be amazed at the random relationships that can make all the difference in a deal.
Make sure you are prioritizing leadership's involvement for your most key deals. Your executives' time is precious. So, make it as easy on them as possible to help.
Keep your account maps up-to-date and stored in a central location so your executive sponsors can inspect deals as they progress and determine where they can lean in further.
And work as a team to determine a strategy for reaching out.
You can layout your strategy in your CRM, Asana, notes in excel, or any one of a thousand ways. Every org's strategy will look slightly different. But the important thing is that you clearly identify who is in charge of what and when each task needs to be completed.
It's time to sprint to the finish
This year has thrown us all for a loop, and while most of us have hopefully found our stride, it's still a race to the finish.
Luckily, there's still time for sales teams to end the year strong.
Hold productive deal reviews to provide your teams with the guidance and resources they need to take those crucial deals all the way to closed-won.
---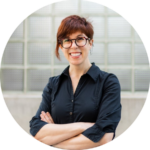 Edited by Kendra Fortmeyer @ Sales Hacker 2022