Every act of giving has the potential to change someone's life. Whether it's time, money, or resources, it takes little to have a big impact.
I know, it's hard to look at your heaping to-do list and add "give back today" to the pile. As sellers, we're all long on tasks and short on time.
But the benefits from supporting a charitable cause can be huge.
I'll explain how — then dive into the 10 ways sales pros can give back.
Why sales professionals should give back
I've always been intrinsically motivated by helping others. Making a positive impact in another person's life is something that's in my bones.
As with all things in my career, I've always looked at goals with the angle of, "How do we get there faster and in a bigger way than I have before? How do I scale my success?" Philanthropy is no different.
As sellers, we have the unique opportunity to help others through giving back to charities through the relationships and network we've built. Think about it. Sales reps are masters of connecting the dots between problems and solutions.
As sellers, we have the unique opportunity to help others through giving back to charities through the relationships and network we've built.
If I can leverage my friends, personal relationships, and colleagues to join me in doing good for others, then my heart is full knowing I'm making a positive impact in this world day by day.
And the benefits aren't one-sided. Obviously, there's the deep satisfaction of having done good in the world. But (if you're someone who needs to justify the to-do list item), there are real, practical benefits of giving back. Volunteering can help you expand your network and connect with members of your community, especially community leaders. Supporting a charitable cause can help you learn new skills, or sharpen and retain existing ones.
Here's a real example:
Since opening our virtual doors in 2019, #samsales Consulting has had a mission to make a positive impact at every turn. Outside of our day-to-day activities of supporting over 100 clients, one of our core values is giving back to those who need support.
October 13, 2022 marks #samsales' 2nd annual Show Me You Know Me charity event. Last year, the virtual event brought together over 100 presenters, revenue leaders, and attendees and helped us to raise over $50K for worthwhile causes.
This year, we're aiming to raise $75K to help organizations such as the Alzheimer's Association and World Central Kitchen.

And our incredible panel of judges, presenters, and donors are helping us create an incredible event and make a material difference. All without leaving their home or office.
Sometimes it just takes a little time, a little energy, and one "yes."
(You can even get involved — we're giving 12 individuals the opportunity to deliver a 5-minute pitch to a VIP panel made up of 20+ of SaaS' top sales, marketing, and venture capital executives. Learn more here.)
This is where my love of giving back has led me. But you don't need to be a founder, business owner, or even have a big platform to give back.
Whether you prefer a virtual experience or crave the community engagement of volunteering IRL, there's a way for you to get involved. Let's take a look at 10 ways to give your success to others.
Bonus: Do you lead a sales team? Giving back can create that deeper meaning that intrinsically motivates sales teams. Check it out!
10 ways to give your success to others
1. Identify the cause you care about most
This is step 1. There are too many causes in the world for you to ever make an impact on all of them. That is not a reason to give up.
There are too many causes in the world for you to ever make an impact on all of them. That is not a reason to give up.
For some people, this leads to decision paralysis — how are you supposed to choose? — and they never end up making any impact at all.
So don't try to save the whole world. Pick one area you're passionate about. Maybe it's clean oceans. Or cancer research. Maybe it's the women's shelter down the street, or adopting a local highway. Pick one, and dedicate yourself to making a difference there.
This is key to avoiding burnout and guaranteeing that you do help someone.
2. No time? Set up small, recurring monthly donations
Volunteering your time is always a welcome way to support a charitable cause. But between all the meetings, emails, and, you know, actually selling, time may be your scarcest resource. So if you can't give it away, don't feel guilty.
Find a cause of your choosing and set up a small, recurring monthly donation — say, $5 a month to your local food bank or animal shelter.
"Set it and forget it" for you can add up to an unforgettable change for your community.
(Learn 3 more ways to balance your time and effort as a seller in my earlier Sales Hacker article.)
 3. Ask your employer about matching charitable donations
Over 65 percent of employees said they'd be more likely to donate through their employers if offered a matching contribution. Nearly a quarter of the workforce doesn't know if their employers offered matches.
Don't be that quarter! Reach out to your People team and see what's available. If there is no matching program, plant a bug in someone's ear about getting one started. You don't have to lead the initiative. You just (as all sellers know) need to find a champion.
4. Add your favorite charitable orgs to your social profile
Active on LinkedIn? Add the organizations you care about as interests or volunteer experience on your profile, and follow their accounts.
This is a great addition to any donating or volunteering you're already doing. Think of it as ripples in a pond — by raising awareness and visibility of these causes in your professional network, you're helping connect others (and their help). Plus, sharing content increases credibility since you're giving it your own personal stamp of approval.
(New to LinkedIn? I cover the top 5 things you need to know here.)
5. Volunteer as a speaker
Whether you're sharing your story at an event, giving a talk at a school, or simply chatting to friends and family about the causes you care about, every little bit helps.
Find your passion, and start bending ears.
6. Organize events
One great way to support charitable organizations is by organizing events. This is a bigger time lift, but the benefits are also huge — you'll make professional connections with community leaders that can activate entirely new opportunities in your network.
You'll also bolster your skills as an organizer — skills that translate readily to leading teams, which is a big boost if you're looking to climb the ladder at work.
7. Serve on a board of directors
You don't need to be involved with a specific cause to serve as a board member for a nonprofit organization. There are lots of nonprofit organizations in your community that need volunteers, and they often don't require any previous experience.
(This also looks killer on a resume — see the point about climbing the ladder, above.)
8. Connect a charity with potential donors or volunteers
Sellers, this one is made for us. We're the world's greatest network builders. So use your network to help charitable organizations by connecting them with potential donors or volunteers.
Tap into your network and find common interests and causes and share content! You never know who you might inspire.
9. Teach a class or workshop
You can also just teach an organization how to fish. One of the ways to give your success to others is by sharing the knowledge and experience that helped you achieve that success. Volunteer for an organization that could use your unique skills to find more donors or increase their volunteer participation.
10. Start a fundraising event or charity of your own
Okay, so, this one is a BHAG. (But we live for those!)
At #samsales we knew that organizing a large charity event would be a big undertaking for a small company, but we did it. We did it then, and we continue to do it because it's part of our values. From supporting military families, mentoring young women, donating our #shorts training, and supporting economically challenged communities, we pledge to do our part.
What's your passion? Dig deep. Then go give.
---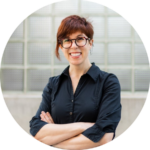 Edited by Kendra Fortmeyer @ Sales Hacker 2022