In the age of sales acceleration, sales automation AI, machine learning, etc, it can be easy to want to cut corners and scale at all costs. But what good is speed without quality, or efficiency without effectiveness. If you can send 100 emails to make one connection in the same time it takes me to send one email and make one connection, who really wins?
Companies should 100% invest in sales technology, but they must also invest in hiring, onboarding, and training their teams to connect with human beings in a way that will get results. There's always going to be a fine balance between quality and quantity.
The modern sales mantra: It's all about the right person, at the right time, with the right message.
So we teamed up with Engagio to create an eBook to help you connect with prospects over email.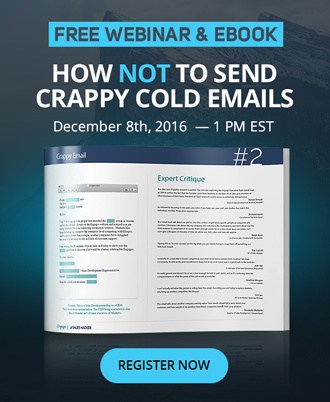 To help, we reached out to some of the most vocal educators and practitioners in the industry and asked them to critique a few first touch and follow-up style cold emails.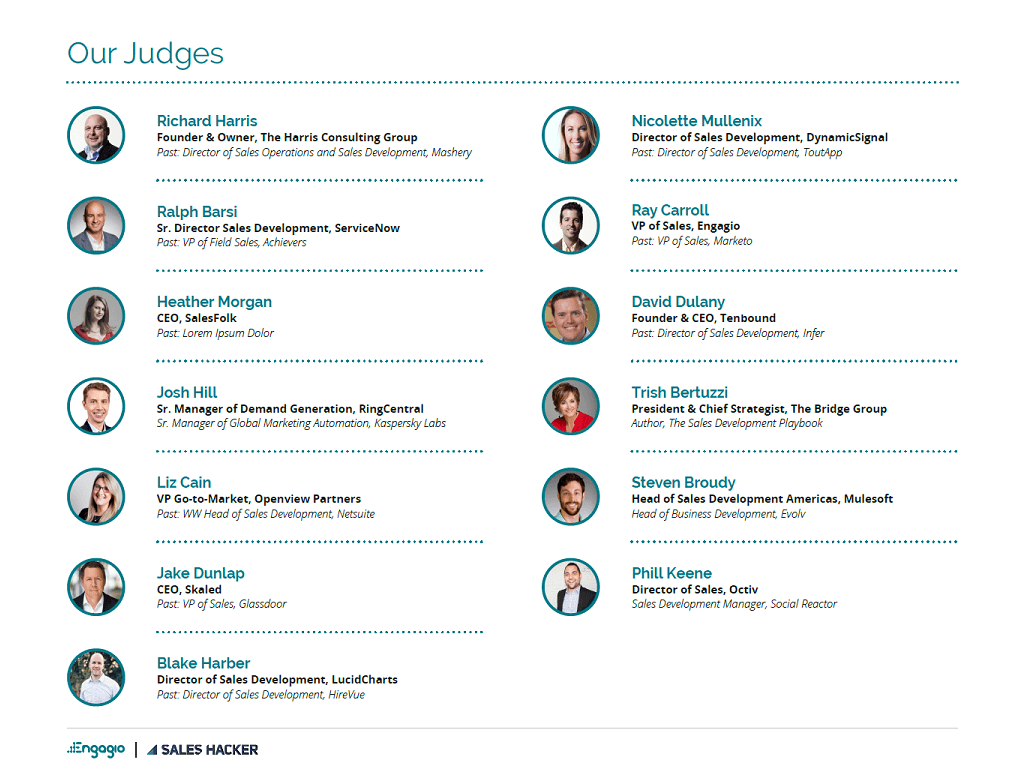 These are real cold emails from real reps, names and companies redacted of course. The book wraps up with practical and functional best practices you can use in cold emails going forward. Like all good advice, the tips are given in the context of actual emails sent to real executives.
The results of their critiques were eye opening as to how people think about buying and selling. This made us decide to do a webinar between myself and Brandon from Engagio, on the emails he receives as a buyer with a marketing budget, and how to really get in touch with someone like that. We'll pull examples from his inbox, and get deep in his brain so you the viewer can understand how to contact people like him.
Whatever you're selling and no matter who you're selling to, grab your Crappy Cold Emails eBook ASAP, and join us for the webinar if you can. Your conversation rates will thank you for it.