What is UX Research? Why does it matter? Isn't that a marketing "thing"? Why should salespeople care?
Sorry to tell you, but it's not just a marketing thing. It's a business thing. UX research is especially important to the SaaS lead gen model. If you're in B2B SaaS sales, where do you think your leads are coming from? Chances are that a good bulk of them are coming from inbound marketing.
This very simple diagram from HubSpot illustrates a typical SaaS lead generation funnel. The impact of UX is most critical at the convert stage. If visitors can't easily and enjoyably accomplish their desired tasks, conversions will suffer tremendously.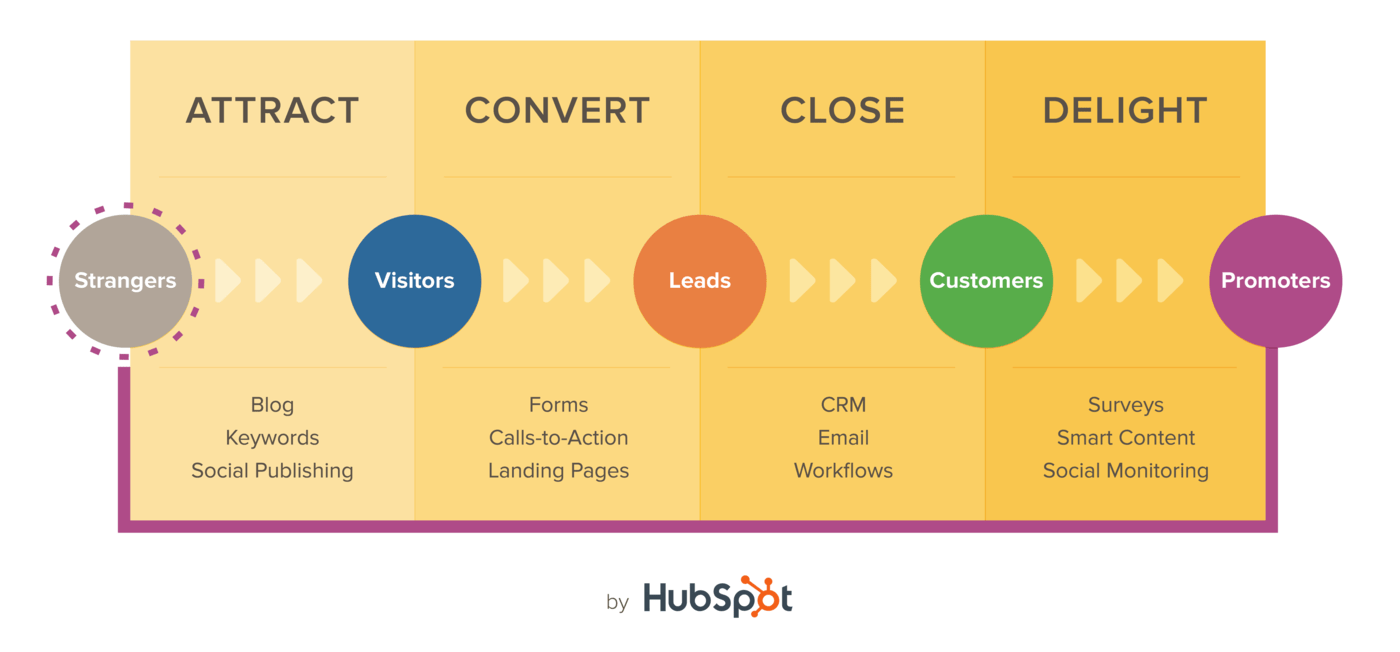 We all know that aligning sales & marketing is a huge buzz topic, so here's a practical analogy.
So What is UX Research Anyway?
According to common definition, UX research is an investigative process that begins with declaring assumptions about your website visitors' user experience and applying various research techniques to make data-driven validations.
During that process – facts are established, problems are uncovered, and conclusions are reached.
In most contexts, UX research is primarily associated with enhancing web design. While this is true, UX research can also help improve audience targeting, persona development, content strategy, business objectives, and more.
How We Applied This at Sales Hacker
There are plenty of scientific ways to go about UX research, but I decided to take the quick & dirty "growth hacking" route.
By the way, growth hacking is another one of those buzz words you hear a lot, but not many people know exactly what it is.
You don't always need the fanciest methodology to get the answers you need. Here's how I did it.
Set Goals & Assumptions
Straight up, this is just declaring a few outcomes you hope to achieve with your research.
To be transparent – I'm brand new to Sales Hacker and I've been tasked with closing the gaps in our marketing strategy. From my experience, talking to customers is always a great place to start.
Goal 1 – Find one major copy-writing / brand messaging insight.
Goal 2 – Find one major audience development insight.
Goal 3 – Find one major content strategy insight.
Goal 4 – Find one major web taxonomy / navigation insight.
Goal 5 – Find one major email marketing insight.
Conduct Personal Interviews
I set up 30-minute personal interviews with a representative sample of Sales Hacker's audience. Here's who I talked to: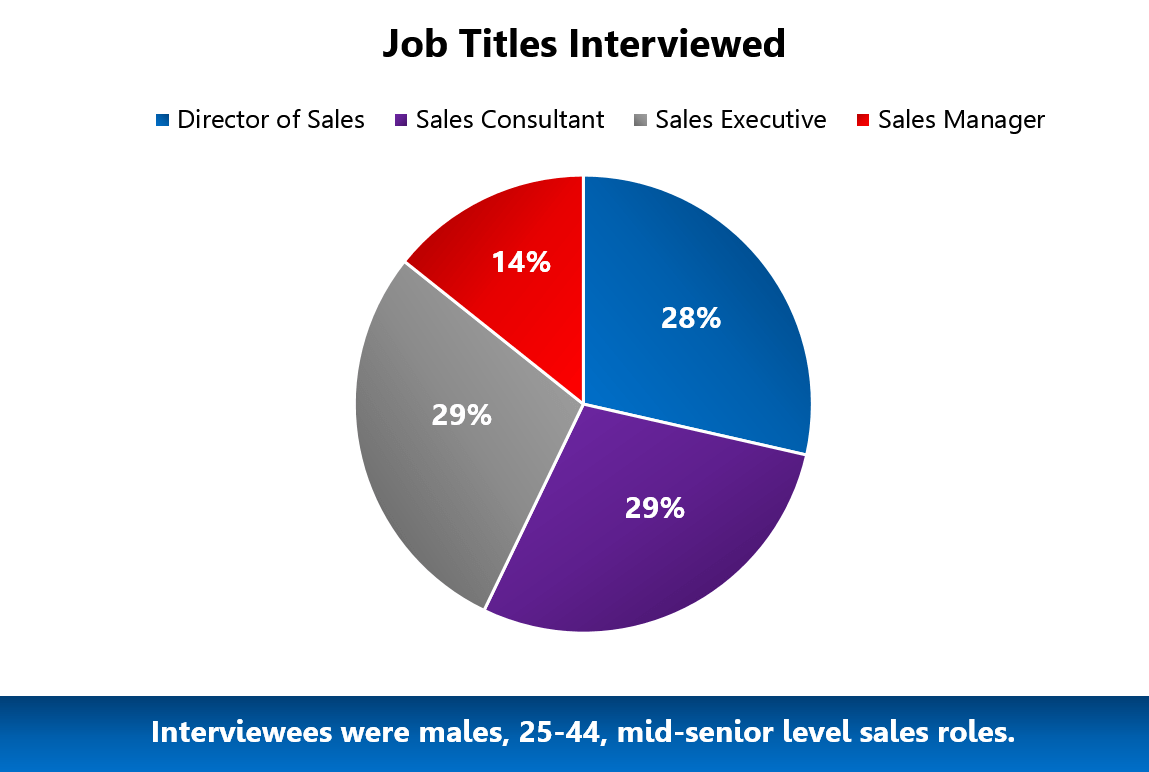 And here are some of the questions included in the interviews:
What Are Your Most Common Daily Tasks?
What Are Your Top Challenges in Sales / Business?
What other blogs do you read and share?
How would you describe Sales Hacker to your grandma?
Give Us Your Best Sales Hacker Slogan
What is the main benefit of Sales Hacker?
Which primary audience does Sales Hacker serve?
Which audience segment (s) are under-served?
What is the main problem with Sales Hacker's website?
What should Sales Hacker do to improve the website?
What would discourage you from subscribing to our email list?
What type of content would you find helpful?
What type of content is a waste of time?
Brand Insight: What is the main benefit of Sales Hacker?
We offer a lot of things. Narrowing it down a bit helps when it comes to crafting core messaging.
We also validated that the overwhelming majority of visitors come to our site to read the blog and explore our thought leadership from top sales experts and practitioners.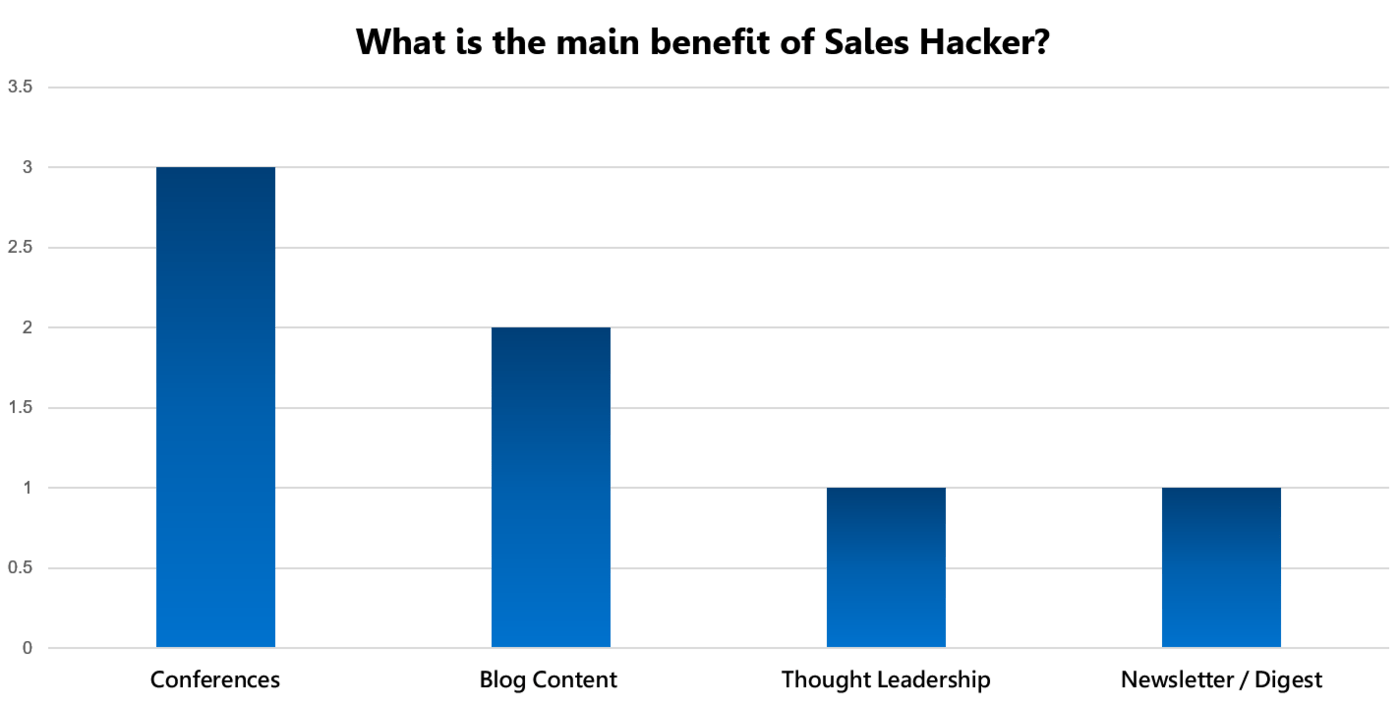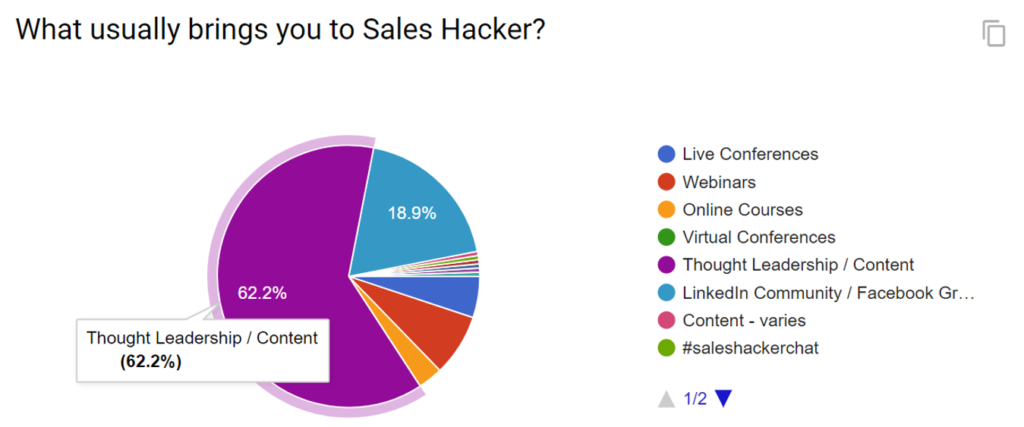 Brand Insight: How would you describe Sales Hacker to your grandma?
"Rebels / Disruptors – changing the old school sales process day by day"
"Sales Media Company"
"Go-To Resource for Salespeople"
"Online community of passionate sales professionals"
"Community of sales professionals; its a 1 stop shop for learning about sales."
Brand Insight: Sales Hacker Slogan Suggestions
Be Fearless
Be Better
Learn, Evolve, Scale, and Win
The #1 Community for Modern Sales Professionals
Always Be Growing
The Answer Starts With You!
Hack the F*ck Outta Your Sales Process!
Audience Insight: What Are Your Most Common Daily Tasks?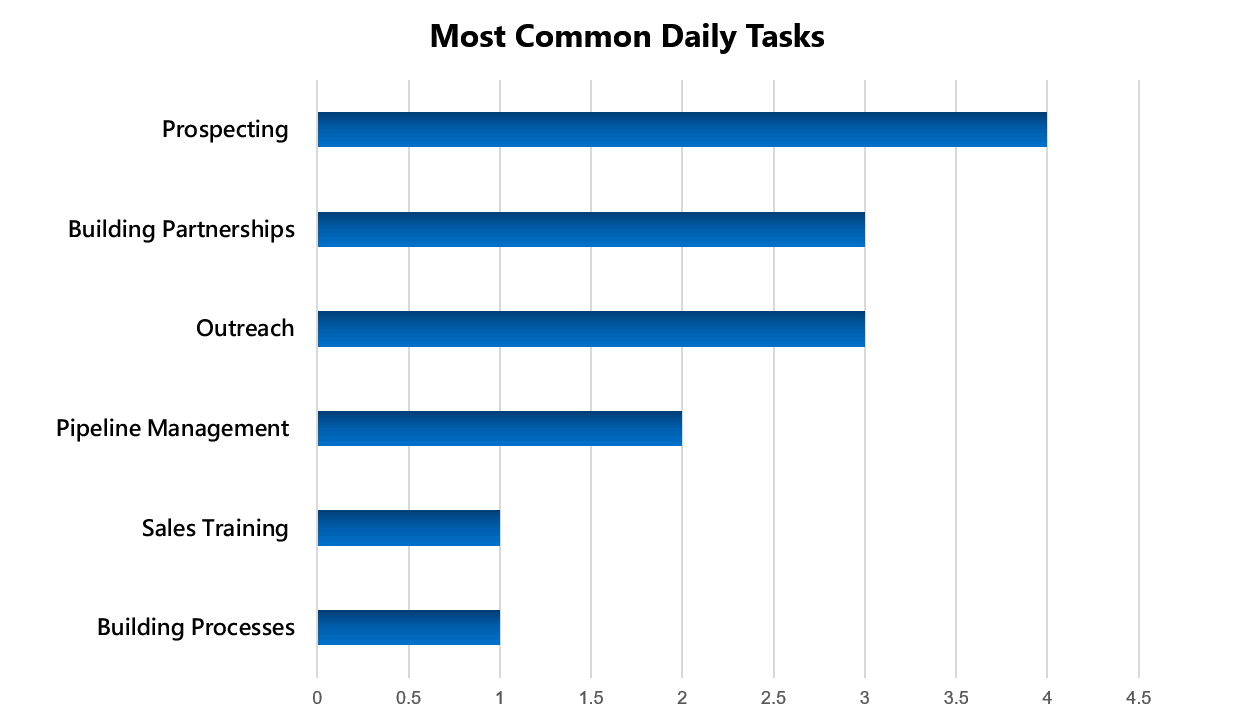 Audience Insight: What Are Your Top Challenges in Sales / Business?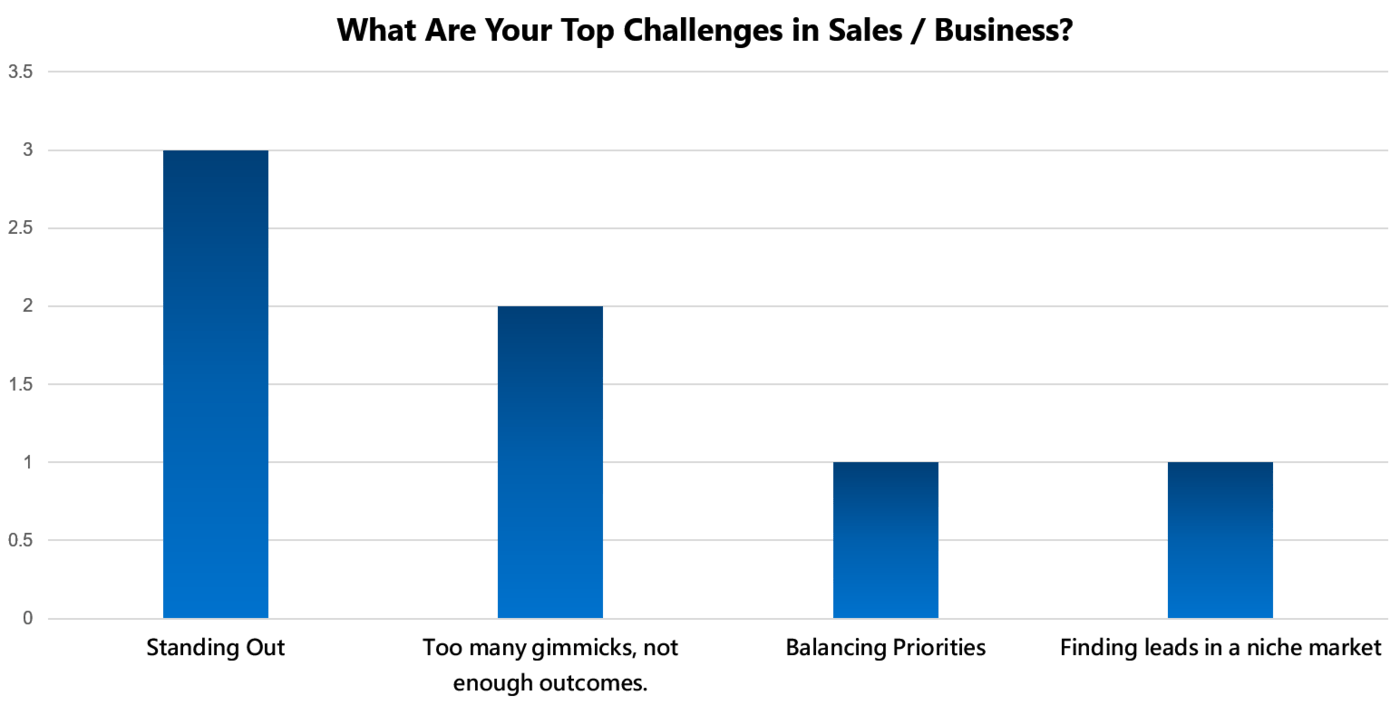 "Competition is everywhere; it's harder to sell because it's harder to stand out."
"There's TONS of white noise, everyone copies the trends."
"If you're an SDR focused on mid-market, the challenges are more clear, but as a founder, the challenges are enormous."
"Sales Management starts at the top down; poor processes that are not scalable will drip down to the lower level sales guys on the front lines."
"Data-driven sales process is a buzzword now, but what does it mean? What is the value of an open? What is the value of a response rate? What about when cold prospects respond negatively?"
Audience Insight: What Primary Audience Does Sales Hacker Serve Well?
"SDRs / AEs in SaaS Sales"
"Tech-Savvy Millennials"
"Millennial SaaS SDRs, not so much closers."
"Subset of salespeople who buy & sell sales automation."
"Caters to the B & C players that need help."
Google Analytics validates much of what we already knew; Sales Hacker largely caters to a younger male audience.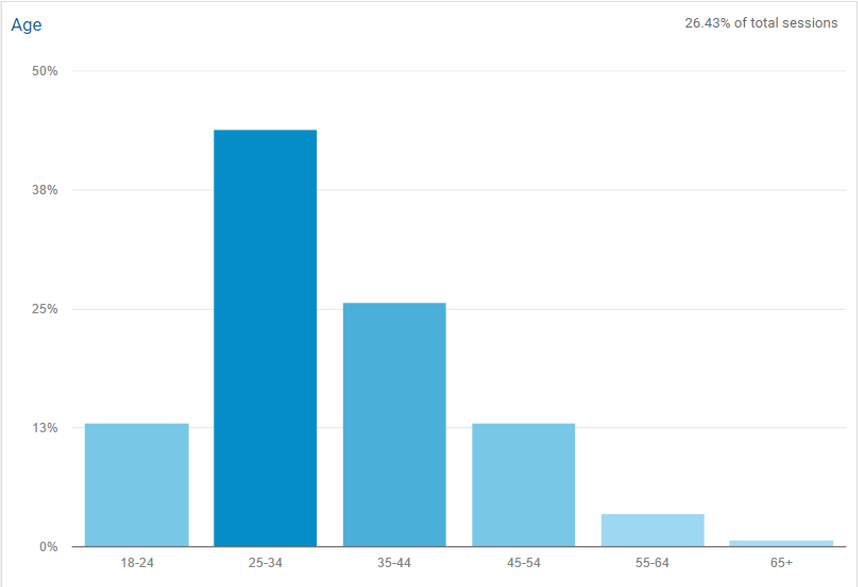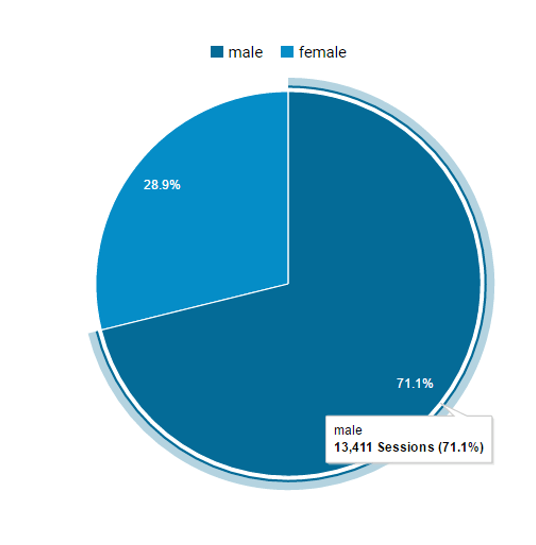 Given that Employment / Career Consulting is a top in-market segment, that suggests our audience is likely to care about how to advance their sales careers, and how to provide support for those seeking advancement.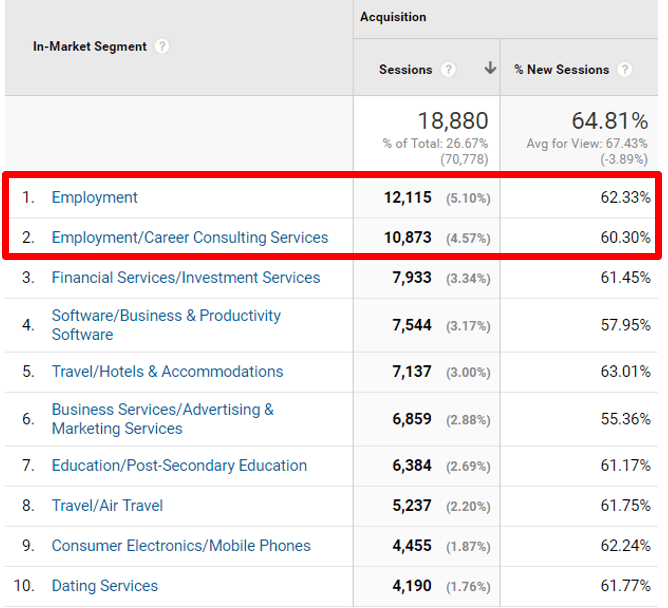 Content Strategy Insight: Persona Targeting
A top feedback point was that content should cater to the specific needs of each audience segment. For example, Sales Directors have very different concerns than SDRs / AEs.
We also learned that our audience craves checklists and templates more than any other type of content.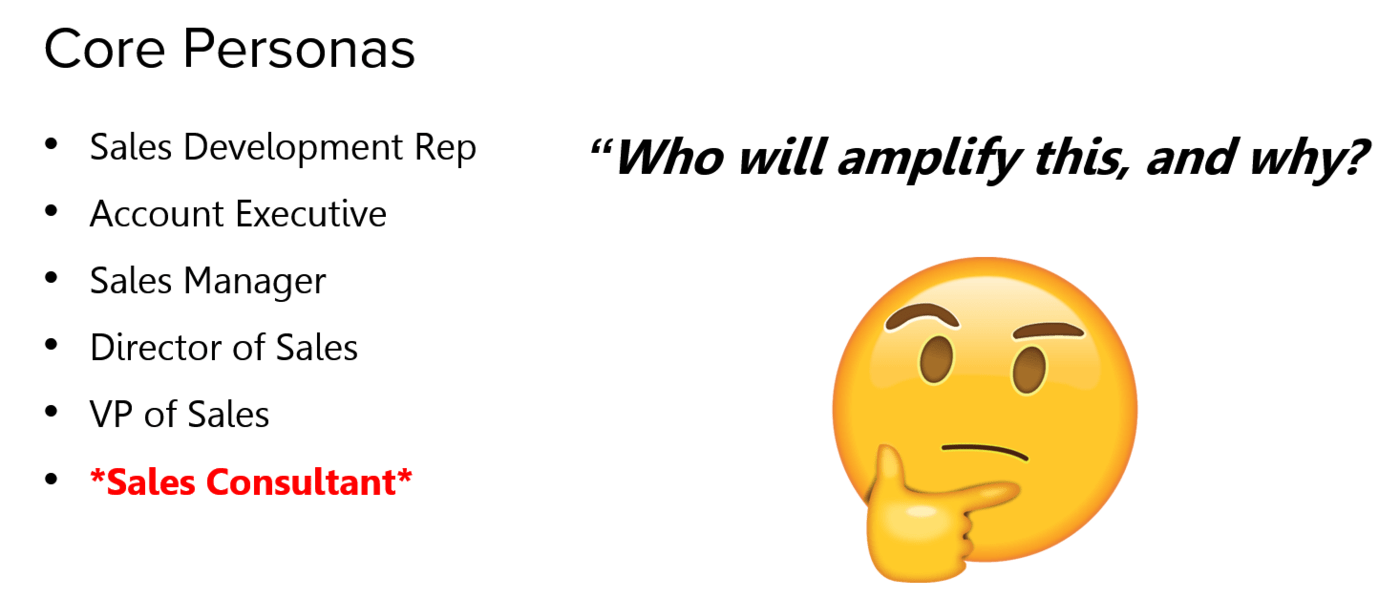 Content Strategy Insight: User Journeys
Awareness:
"I am a salesperson and I need to hit my goals, but I'm not looking for any specific tips or help right now. However, I may be open to reading a story with a cool headline."
Interest:
"I could use some help refining my sales process, but my sales manager doesn't have enough time to help me. At this point, I'm just searching Google for resources that can provide tips and guidance on the things I'm struggling with. I'm considering several options – including sales content, sales books, guides, checklists, and templates."
Consideration:
"I need a more personalized experience, so I'm specifically looking for direct help from the sales community. I'm considering several options – including slack groups, forums, attending a conference (to network or meet leads), sales meetups, hack-a-thons."
Decision:
"I'm ready to make an investment in my sales career. I'm considering sales training, advanced courses – but I just don't know which platform to try. I am evaluating effectiveness and efficiency at this point – and need social proof, testimonials, case studies, and comparisons to help me make the right decision."
Loyalty:
 "I am a huge fan of Sales Hacker – I learned so much from reading their content as an SDR that I gained an enormous advantage over my peers, ultimately leading to a promotion just after 8 months in my first inside sales gig. I want to help amplify Sales Hacker and become a brand ambassador to enhance my personal brand."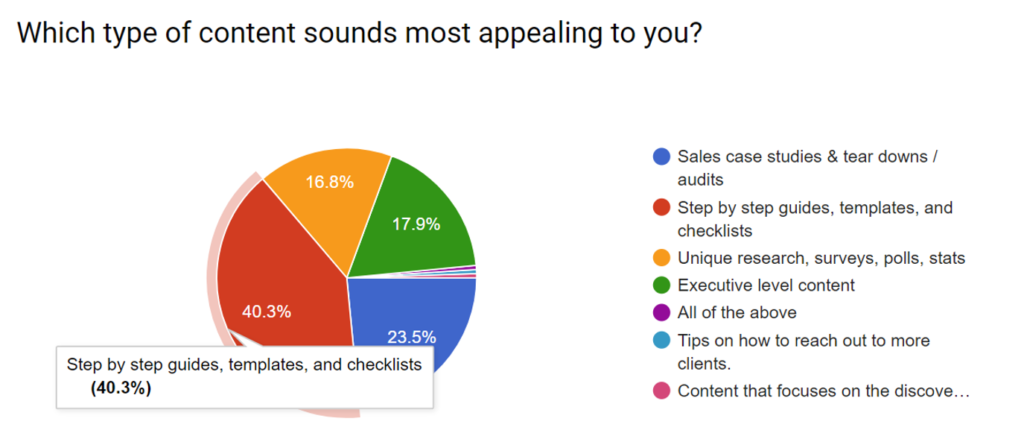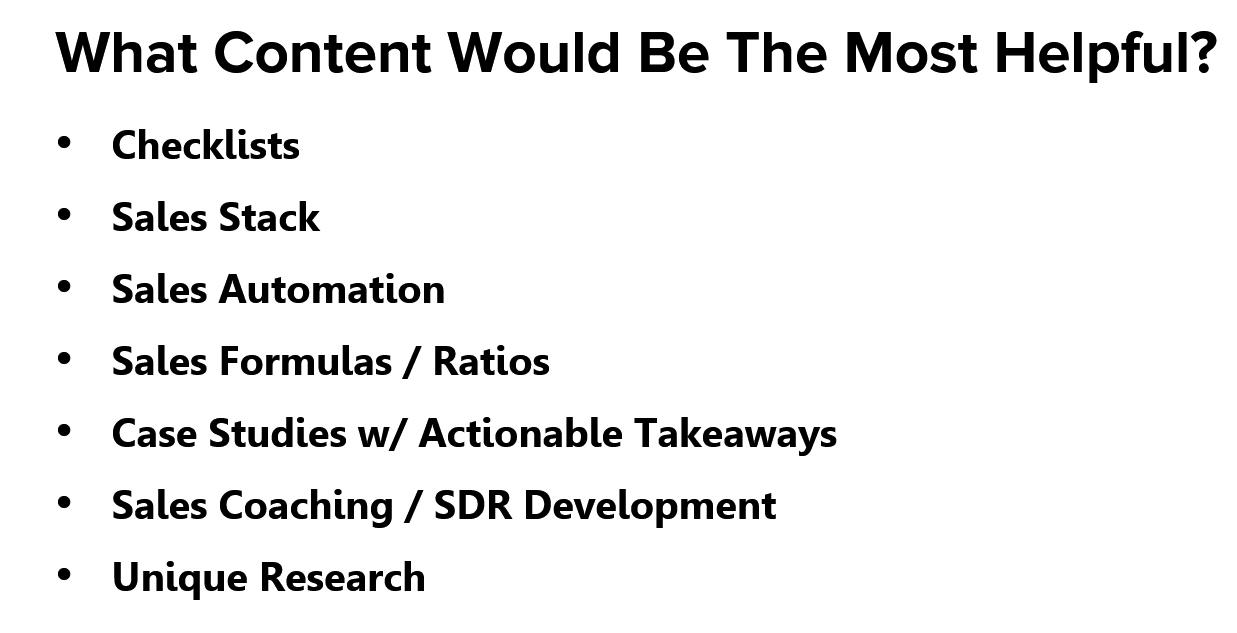 "I'd love an all-in-one package; Sales University"
"Career development modules: Where You Are vs. Where You Wanna Be?"
"Conclude EVERY article with: Don't Do This, Do This, Here's Why You'll Be Successful"
"Sales Case Studies – I changed my outreach sequence from 3 social touches to 1, and this was the outcome"
"I'd love to see a step by step guide on how to put together a sales forecast"
Usability Testing Insight: Sales Hacker vs Topo HQ
I used a tool called "What Users Do" to get real-time user insights on how first-time web visitors navigate our site.
First, I set up a testing scenario. Then, I created a new set of tasks on a competitor website to see who the user would rather buy from.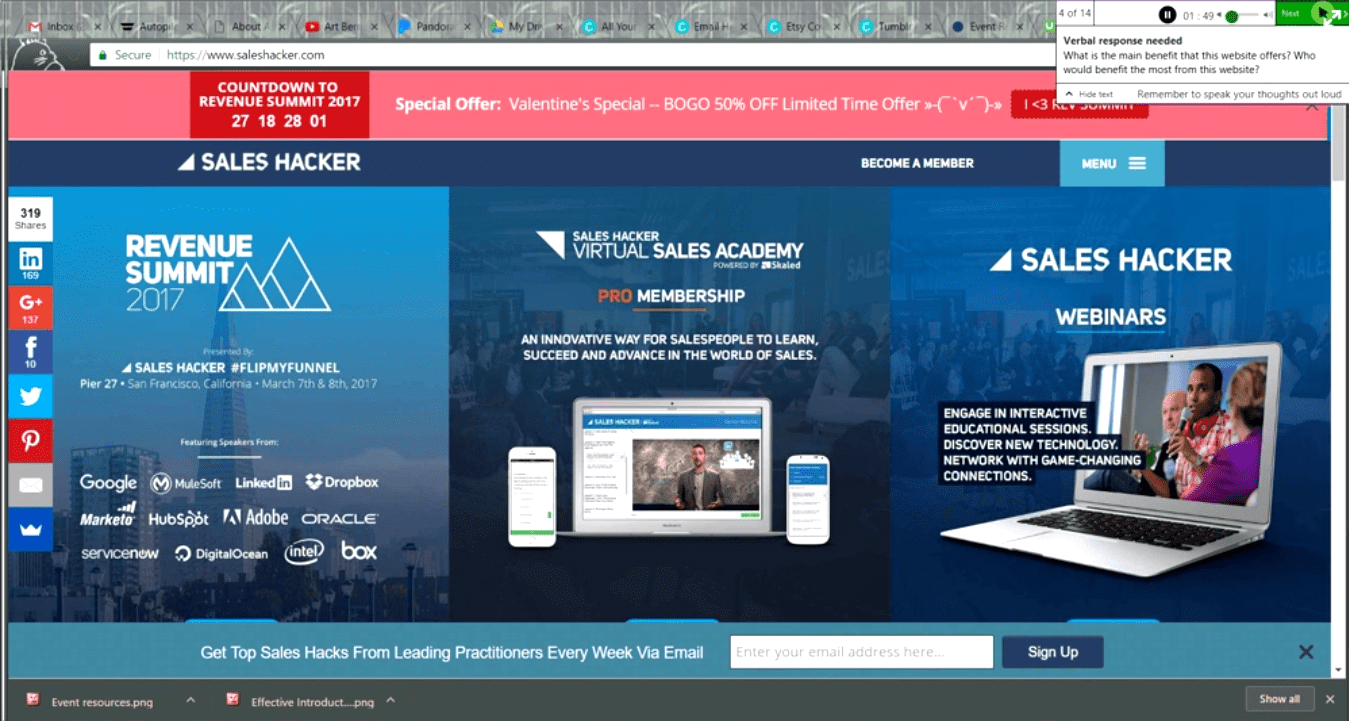 Email Marketing Insights: What Would Discourage You From Subscribing?
"I never subscribe to any email list."
"Seeing irrelevant featured content."
"If I saw something I didn't like within 10 seconds, I wouldn't subscribe."
"I'd be worried about getting too many emails."
"Aggressive pop-ups would turn me off."
Final Insights: What Should Sales Hacker Do To Improve?
Consider Communication; Chatbot, Human Element
Personalize Navigation; Consider Persona Based Splash Page
Implement a catchy headline
Diversify Topics / Contributors
Less Text, More Video
We Need Your Help!
We're working hard to better serve the sales community. This is just the first step of many, but I wanted to be very transparent about what we're up to. As you can tell, plenty of good things in the works!
If you have any feedback or want to contribute ideas to helping us improve – leave them in the comments below to get the conversation started.
On behalf of Sales Hacker, I'd like to thank you for being a part of our journey. We look forward to continuing to serve you as best as we possibly can.