Want to write sales emails like a pro?
Kristina and Will look at common email mistakes (using real examples) and rewrite them so that you can learn what to do differently.
Join Kristina Finseth (Sr. Manager, Outbound Growth Marketing at Greenhouse) and Will Allred (Co-Founder & COO at Lavender) to get TWO perspectives and TWO approaches on real sales emails, every week on Sales Hacker.
Watch the re-write, and check out the before and after emails below!
Related: Struggle with InMail? Here's What 28.3M Emails Can Teach You.
The Sad State of InMail
Subject: AI/ML and Big Data Tech Team At COMPANY
I hope you are doing well.
I am writing to you to explore opportunities for our companies to work together.
Over the years, we have built robust capabilities in the area of Big data and AI/ML. We work as an offshore delivery center for a number of US-based tech companies. This engagement gives our clients substantial cost advantage and access to a tech team that works 24/7.
COMPANY India Limited is a publicly listed company on India's largest stock exchange, National Stock Exchange (NSE), having a team of 350+ developers and architects and 30+ global clients with our Offices in the USA, India & East Africa
Our team is based out of US. Would it be possible to meet you over a cup of coffee sometime in the next few days and share our value proposition?
Regards,
Rep Rep Rep
Marketing Associate
COMPANY
www.COMPANY.com
Here's what your reader sees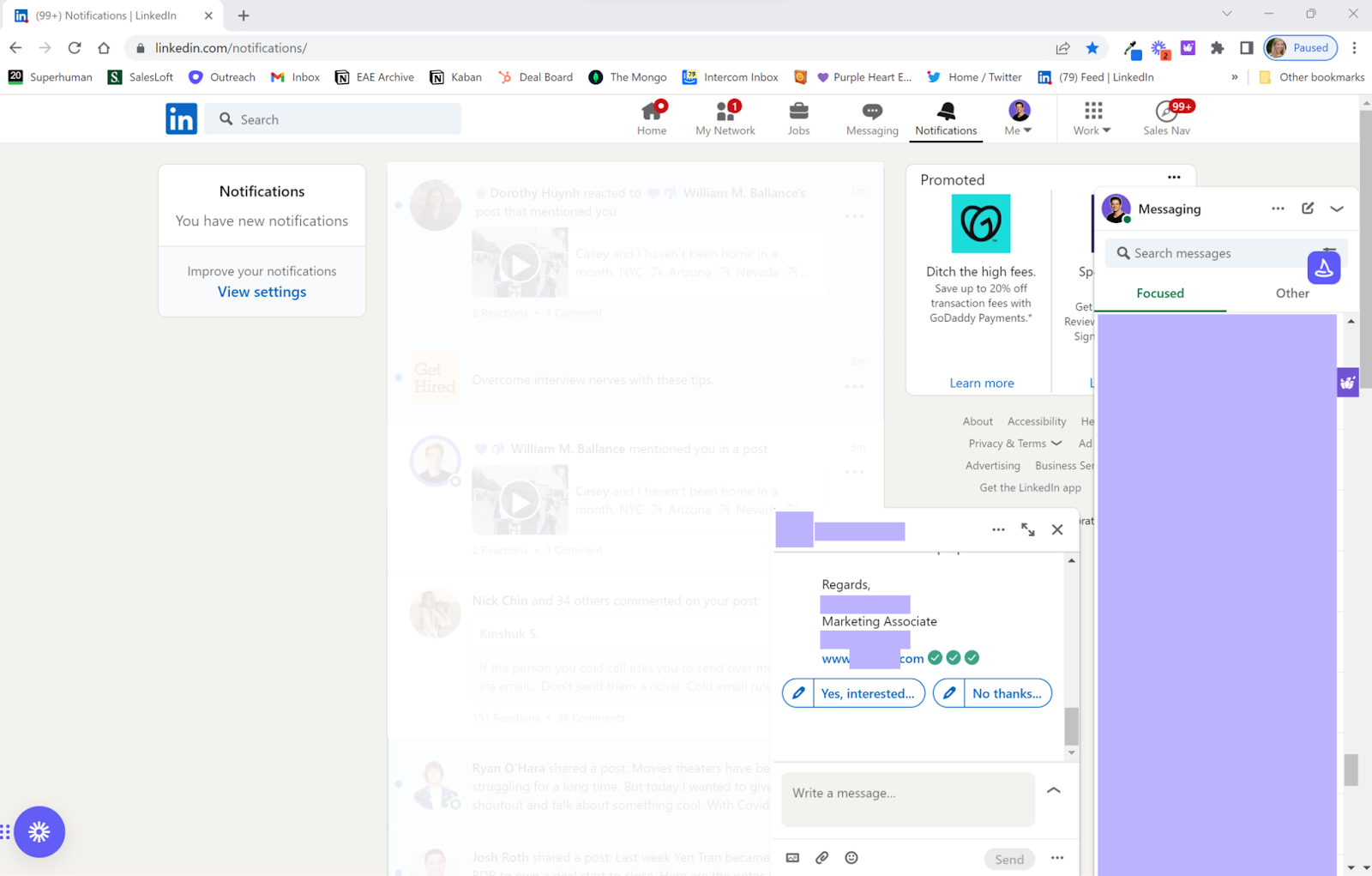 Desktop view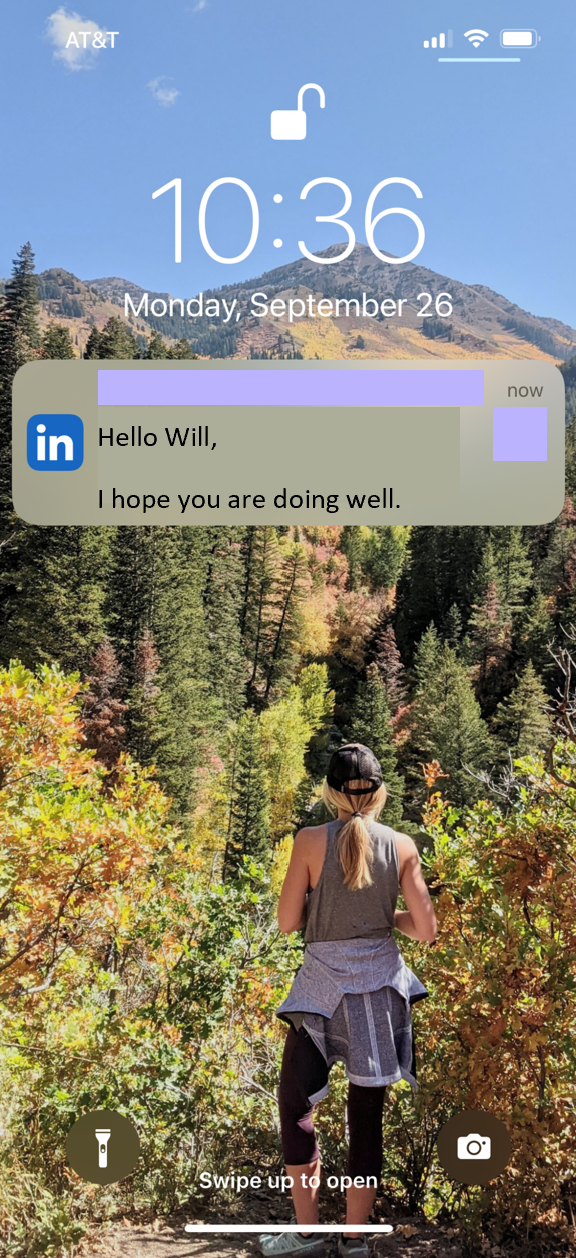 Mobile view
---
Take 1: Personalization Sandwich (29 words)
Subject: Your Newsletter
Will, in your weekly email you mentioned hiring for AI.
Doesn't look like you've filled the role. Have you considered non-US talent for the position?
Love what you're building.
---
Take 2: Double Observation (43 words)
Subject: Lavender Product Question
Will – checking out Lavender's product. Seems like the data it generates is driving a lot of your content.
I'd guess Eng is strapped to focus on roadmap. Any thoughts on a part time AI team to help unearth nuggets for your content strategy?
---
Have a question about your sales email? Start a discussion in the community.