See our picks for the best business VoIP providers of 2020. Start saving your business money today by moving to the cloud.
Voice over Internet Protocol (VoIP) offers a better alternative to traditional landlines and business phone systems. With VoIP, you place calls through your internet connection rather than using telephone lines. Without that dependency on old-school phone technology, communications are free to meet your ever-changing business communication needs.
Voice Over IP is more flexible and cost-effective than traditional solutions. So more and more businesses are taking advantage and switching. After all, with so much of business happening on the go, it doesn't make sense to limit yourself to your desk. Your team needs to be able to smash their productivity goals whether they are in their home office or out in the field. And your clients need to be able to get in touch with you no matter where you are.
VoIP is still an emerging technology, and its possibilities for growth and expansion are endless. Because these systems aren't bound by the limits of the phone lines, they can easily develop new features as businesses like yours need them.
Here's what we'll cover:
VoIP Explained
When you use VoIP, the system converts your voice into a digital signal that travels through your internet connection. The digital signal is later converted to a traditional phone signal to call a landline.
But you don't need to be a communications specialist to get started. VoIP requires a broadband internet connection and a provider. Then, depending on your provider, you can use your computer, a VoIP phone, your regular phone along with an adapter, or a cell phone with Wi-Fi to make calls. And that flexibility is great news for businesses.
Today's businesses take advantage of a variety of calling features that are not offered by traditional solutions. VoIP costs are also much less than regular phone service because you're using the internet connection you already have. Plus, VoIP isn't tied to a specific location, so your team can make calls from anywhere, and your clients won't be any the wiser.
According to research conducted by Global Market Insights, the VoIP market "is projected to surpass a revenue of over $55 billion by 2025. The VoIP market growth is attributed to the growing demand for cost-effective communication solutions to support enterprise mobility and favorable government initiatives for the development of the wireless telecommunications infrastructure."
With that kind of growth on the horizon, businesses can count on VoIP going forward. Look great solutions today and new solutions to meet changing market needs.
Assessing Your VoIP Needs
So, can your business benefit from switching to VoIP? Take a look at some of the key features VoIP offers to find out. With so many features and benefits, your regular phone might start to look a bit too regular.
Cost
The cost of VoIP is much less than the ongoing costs of traditional telephone services. First, VoIP doesn't require the installation of expensive infrastructure. You don't need to add additional phone lines every time you add a new employee. And you don't need to invest in expensive phones and phone systems unless it truly makes sense for your business.
You'll also save on IT. With less infrastructure, the need for onsite IT personnel is either greatly reduced or even eliminated. When you the cost of full-time onsite IT personnel to the easy maintenance and upkeep of VoIP phone service, VoIP wins.
Plus, you can stop worrying about the cost of making long-distance phone calls. VoIP turns all domestic calls into local calls. You can even get local numbers in your service areas! And if you need international calling, you can find a plan or provider that fits your budget.
Flexibility
VoIP offers flexibility across many metrics. For example, hardware requirements are small and it's easy to make changes. A VoIP phone system is also scalable. You can easily add lines anywhere as your organization grows.
You also get the flexibility to make phone calls from a wide variety of devices such as desk phones, mobile phones, and smartphones. Because VoIP doesn't depend on your location, you can work from anywhere. Some systems even allow you to change devices in the middle of a call. Plus, you can also locate your call center anywhere. Talk about flexibility!
Finally, VoIP features and pricing adapts to the needs of your company. You can find the plan and features that work for your business and easily scale up as you grow. Find a VoIP service provider who offers the features you need for today and for what you might need tomorrow.
Reliability
Traditional telephone services are subject to interruption. Severe weather can take down phone lines. VoIP allows you to access your phone system from anywhere. No more worries about hurricanes or other disasters. Plus, many providers offer outage money-back guarantees.
Integrations
Robust VoIP systems can integrate with your CRM or other Sales Platforms. We all know that integrated systems make everyone more efficient. Think of the possibilities! Integrating your sales tools can streamline everything. This eliminates redundant processes that create sales friction for your team.
For more details, check out this VoIP systems buyer's guide.
FAQs
Although some of us may remember rotary phones, most of us don't understand all the ins and outs of current communications systems. Here are a few things you may need to know.
What is Number Porting?
Number porting is the ability to use your existing phone numbers with a new phone service provider. You get the freedom to upgrade business communication providers without the hassle of getting a new phone number. You get to keep the same phone number on your business cards and marketing materials. On the customer end, the only change they'll see are the results of your increased productivity.
This minimizes the pain of change and means your customers can still find you. Some phone service providers charge extra for porting numbers while others may include it.
What is E911?
In North America, you call 911 for emergency services. And as you probably know, 911 traces your location based on where you're calling from. However, when you call 911 through VoIP, your physical location isn't necessarily passed along to the public safety answering point (PSAP).
That means when you're calling over VoIP for emergency assistance, public safety personnel may be unable to locate you.
But all is not lost! Since 2005, the FCC has mandated that 911 service be available no matter what device you're using.
You can access Enhanced 911 (E911) on your VoIP system. You simply need to list a physical address to your phone system and individual extensions. When you place emergency calls, the system will transmit your location so first responders can find you.
What is PBX?
PBX stands for Private Branch Exchange. A PBX serves your company's network of lines. The PBX then connects to the rest of the world to enable to you call outside of your business.
Do you know how, in some places, you have to dial 9 just to access an outside line? That 9 tells your phone that you want to make a call outside of your PBX.
Once upon a time, PBX managed only analog or landline calls. These days, PBX systems can manage both analog and VoIP calls.
What is SIP Trunking?
Session Initiation Protocol Trunking, known as SIP Trunking, connects your internet connection to traditional phone lines. In the early days of the telephone, an operator would have to connect your line with another line. That connecting wire was called a trunk.
A good candidate for a SIP Trunk would be a building that has a PBX. Calls can be completed affordably with an IP PBX that is equipped with a scalable SIP Trunking service.
Today, we still use the term trunk, but now that trunk can do so much more than connect your call. SIP trunking connects your VoIP calls with the telephone lines. It can also connect voicemail, other messaging, and all kinds of integrated communications.
Best Business VoIP Service Providers
When it comes to VoIP providers, you have many choices. Sometimes too many choices can be confusing. We've gathered some of the best providers for 2020 here in this quick guide to help you out.
1) Nextiva

Nextiva offers a wide range of features for business phone service at very competitive prices. It's great for companies looking for solid solutions and lots of features at a reasonable price.
Plans & Pricing
VoIP Plans start at $20-30 per month per user, depending on the plan and the total number of users. Nextiva's prices are among the most competitive, making them perfect for small businesses. However, their best prices are based on volume discounts. Nextiva's plans are loaded with bells and whistles, including unlimited calling, a multi-level auto attendant, toll-free number, texting, and online faxing. The company's premium plans offer over 100 features.
Enterprise: Starting at $30 per month per user. Enterprise includes all Basic and Pro features. You also get call recording, voicemail-to-text delivery, and voice analytics.
Pro: Starting at $25 per month per user. Pro includes Basic features. You also get text messaging and SMS, Nextiva App, professionally recorded greeting, and unlimited conference calls.
Basic: Starting at $20 per month per user. Basic includes number porting, toll-free and local numbers, unlimited calling, auto attendant, hold music, and online faxing.
Features Overview
Nextiva's features are impressive, especially at these prices. And their platform is optimized to provide a wide range of on-the-go solutions. Their business phone service app helps you communicate and manage communications from anywhere—it works great on Windows, Mac, iOS, and Android. The company's local customer service also consistently gets high marks. They offer less perks in the way of international calling, so keep that in mind as you make your choices.
Ratings and Reviews
4.7/5
Nextiva gets some of the highest marks around, and for a good reason. Customers cite the company's ease of use and comprehensive features. Their customer service also ranks high, with one glowing review after another. And they have a great record of uptime, reporting few outages. A few clients do mention the long contract length.
2) 8×8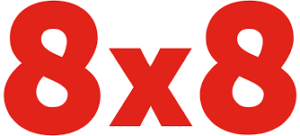 San Jose-based 8×8 has been providing VoIP solutions since 2002, making it one of the oldest providers in the game. They get top marks from users on international calling.
Plans & Pricing
Prices range from $12-110 per month per user. Overall, their prices are on the higher side, but those prices do reflect a solid value.
8×8 Express: Starting at $12 per user per month. 8×8 Express includes auto attendant, call handling, HD secure voice, mobile and desktop apps, presence detection, voicemail, team messaging and business SMS, HD audio and video meetings with screen sharing, and G Suite and Office 365 Integrations.
X Series X2: Starting at $25 per user per month. X2 includes 8×8 Express features. You also get voicemail transcription, single sign-on (SSO), Okta and CRM/Service integration, call recordings, unlimited internet fax, cross-platform team messaging, and mix and matching of editions.
X Series X3: Starting at $45 per user per month. X3 includes all 8×8 Express and X2 features. You also get operator switchboard and analytics and call quality reporting.
X Series X4: Starting at $110 per user per month. X4 includes all other features plus skills-based routing, interactive voice response, queued and web callback, post-call surveys, native CRM and knowledge base, and contact center reporting and analytics.
Features Overview
International calling is one of 8×8's specialties. They also offer a wide range of integrations to help your business operate more effectively and efficiently. These additional features do come at a premium price.
Ratings and Reviews
4/5
Customers are generally impressed with their services and their customer support. A few do mention dated interfaces and complex workflows as well as limitations in the number of devices that can be commented at one time.
3) Mitel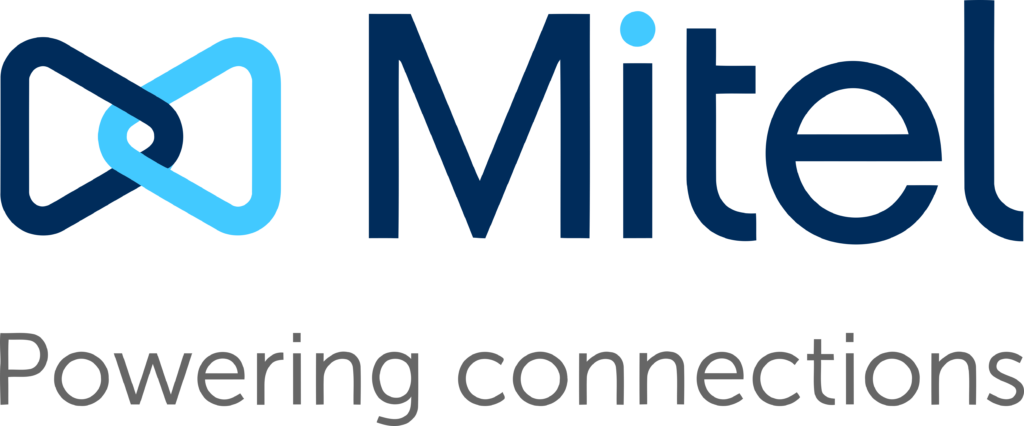 Mitel provides a wide variety of communications solutions that include VoIP for business.
Plans & Pricing
Prices start at $20.99-38.49 per user per month. They also offer mix and match pricing so you can tailor your plan by the user.
Essentials: Starting at $20.99 per user per month. Essentials include unlimited calling, PBX features, 8-party audio conferencing, 8-party video collaboration, 4-party web conferencing and desktop sharing, instant messaging, softphone, Outlook, and G Suite integration, Mitel Teamwork/Business SMS, Connect Telephony for Microsoft, mobile app, and an admin portal.
Premier: Starting at $26.59 per user per month. Premier includes all Essentials features. You also get 25-party audio conferencing, 12-party video collaboration, 25-party web conferencing and desktop sharing, Salesforce/CRM integration, on-demand call recording, and voicemail transcription.
Elite: Starting at $38.49 per user per month. Elite includes all other features. You also get 100-party audio conference calling, 24-party video collaboration, 100-party web conferencing and desktop sharing, always-on call recording, archiving, and operator.
Features Overview
Mitel has many communications offerings. So you can get hybrid solutions that combine onsite and cloud-based protocols. They also offer unlimited calling and a mobile app. Call recordings and integrations are available on the premium plans.
Ratings and Reviews
3.7/5
Some customers are happy with the services and support they receive. But many cite declining support quality and reliability recently.
4) Ooma

Ooma offers VoIP phone solutions at a price point that can be ideal for small businesses seeking basic services that beat traditional phone systems. This is your no-frills type of VoIP service.
Plans & Pricing
Their only plan is Ooma Office starting at $19.95 per user per month. If you want anything beyond that, you'll need to get a quote for their Enterprise offerings.
The Ooma Office plan is competitive with other budget-friendly providers, but do expect additional hardware costs. And additional features are available at $9.99 per user per month, which can add up quickly. They don't require a lengthy contract, which can make them an attractive choice.
Ooma Office: Starting at $19.95 per user per month. Office includes one main company number, toll-free number, conference bridge, virtual fax, ring groups, 24/7 customer support, unlimited users and virtual receptionist.
Features Overview
Their basic plan can definitely get you started and on your way. It comes with standard calling and voicemail, which might be just what you're looking for. The company also offers routing for incoming calls to help calls get where they need to go.
Manage your system using their online interface. Customers enjoy the easy setup and number porting. You can also add additional features like international calling or their mobile app.
Ratings and Reviews
3.2/5
Customers like the easy to use interface, reasonable price tag, and scalable solutions. However, they are frustrated with higher hardware costs, dropped calls, and limited plans.
5) OnSIP

OnSIP offers flexible pricing plans for communications services. They've been around for 15 years and have a US-based support team to help customers with issues. The differentiator for OnSIP is their unique pricing structure.
Plans & Pricing
OnSIP's Unlimited plan starts at $18.95 per user per month with a five-user minimum. They also offer a Basic plan to suit a variety of needs with pay as you go pricing.
The Basic plan can be very cost-effective because you really can pick and choose the features you need rather than going for the Unlimited plan. However, you'll need to do some serious soul-searching and research to figure out what you'll really use. And then you'll need to decide what each feature is worth to you.
On the plus side, you won't pay for services you don't need. On the downside, you will pay for every service. And those costs can add up over time.
Unlimited: Starting at $18.95 per user per month. Unlimited includes announcements, auto attendants, call parking, call recording users, dial by name directory, ring groups, and standard calling minutes. You also get voicemail boxes, voicemail to email, busy lamp field, hold music, phones, and website chat.
Basic: This plan includes the feature of the unlimited plan at prices starting at $49.95 per account per month + 2.9 cents per minute. Each feature can be added for additional fees.
Features Overview
OnSIP's unlimited plan offers unlimited calls plus twelve standard features such as voicemail, call recording, and website chat. They also provide free phones, which work well for teams working from desks or offices.
Additional features such as conference suites or inbound bridges are available for an additional monthly fee.
Ratings and Reviews
4.4/5
Many clients like the customer service and support. Others find support to be limited and are frustrated with the complicated installation. The price fits some just right while others don't like the a la carte pricing
6) Phone.com

With a name like that, you'll be expecting great things, right? While they may not offer everything your business needs, if you're looking for the cheapest prices around, Phone.com may be for you.
Plans & Pricing
Their plans start at $9.99 per user per month when you pay annually. This makes Phone.com's prices some of the cheapest around.
However, these budget-friendly plans don't come with unlimited calling and communications. So expect to pay extra for additional minutes. They do offer unlimited plans starting at $24.99 per user per month, paid annually.
Base: Starting at $9.99 per user per month. It includes 300 monthly minutes, unlimited user extensions, one local or toll-free number, 5,000 SMS messages, 40+ standard features including call routing, voicemail-to-email, call waiting, and more!
Plus: Starting at $19.99 per user per month. It includes all Base features. You also get 500 monthly minutes, unlimited user extensions, two local or toll-free numbers, 10,000 SMS messages, plus automated voicemail-to-text, premium hold music, and more.
Pro: Starting at $29.99 per user per month. It includes all Base and Plus features. You also get 1,000 monthly minutes, unlimited user extensions, three local or toll-free numbers, 20,000 SMS messages, everything in Plus Plan, plus call analytics, 300 call recording minutes, HD video conferencing, and more.
Features Overview
For businesses with a smaller call volume, their low prices speak for themselves. You can easily make and receive calls from your mobile phones and manage everything from an online portal. They also offer integrations with a limited number of CRMs.
However, if you have large call volumes or don't wish to pay annually, you may run into issues. Additionally, limited integrations may make leveraging the full potential of your system challenging.
Ratings and Reviews
4.5 / 5
Like many VoIP providers, Phone.com offers an easy installation that customers love for the price they pay. However, some clients feel limited by the feature offerings.
7) Avaya

Avaya offers a full range of communications solutions and unified communications for all sizes of businesses. However, they excel at the enterprise level. They work with local resellers to install and deliver systems. Avaya does work with local resellers on installation and equipment, so the quality of your customer service may depend on your local provider.
Plans & Pricing
Avaya's starting prices range from $19.95-34.95 per user per month, depending on your plan. Plus, you can earn credits toward phone hardware at every level based on the length of your contract.
Essential: Starts at $19.95 per user per month. Essential provides standard telephony features, unlimited nationwide calling, virtual receptionist, ring and hunt groups, after-hours service, high-definition voice, meeting and collaboration space, and instant messaging.
Business: Starts at $24.95 per user per month. Business includes all Essential features. You also get simultaneous ringing, soft desktop client, call recording, receptionist console, and call reporting standard. It also includes Salesforce, Google, and Skype integrations.
Power: Starts at $34.95 per user per month. Power includes all Essential and Business features. You also get direct video calling and advanced call reporting.
Features Overview
Avaya VoIP systems include a wide variety of features across three plans, so you should be able to find something that works for you. Toll-free numbers and fax plans are available for an additional fee. The depth of their advanced features is impressive.
Ratings and Reviews
Avaya gets high marks for its VoIP service and offerings. However, it won't be the right choice for every business.
8) BroadVoice

BroadVoice solutions offer a wide variety of cloud-delivered business solutions. From humble beginnings as a pager company run out of a dorm room, BroadVoice certainly knows how to innovate and has demonstrated fast growth. They also work hard to tailor their services to your needs.
Plans & Pricing
Plans range from $10-23 per user per month.
Metered Seat: Starts at $10 per month per person. Metered Seat offers call forwarding, call park, find me/follow me, hot desking, web portal, SMS at $.01 per message, and domestic calls at $.029/minute.
Standard Seat: Starts at $18 per user per month. Standard Seat offers all Metered Seat features. You also get Local DID and No-cost SMS.
Professional Seat: Starts at $23 per user per month. Professional Seat offers all Standard Seat features. You also get virtual fax, one number, global extension, call recording, and communicator.
Features Overview
BroadVoice offers reliable VoIP service as one of its many cloud-based solutions. However, you may miss features like call recording and unlimited calling.
Ratings and Reviews
4.2/5
Most customers like their prices and reliability of BroadVoice's VoIP services. Some issues have been reported with call dropping and customer service concerns. Other clients report limited SMS support.
9) MegaPath

MegaPath offers solid unlimited national calling at a reasonable price. Their no-contract approach is very popular.
Plans & Pricing
Plans start at $19.95 per user per month. Once again, we see a very competitive price for their basic features with a limited number of add-on features.
Business Voice: Starting at $19.95 per user per month. Business voice offers Phone Rental, Unlimited Nationwide Calling, Visual Voicemail, Call Management Web Portal, Call Log Details, Inbound Caller ID, Centralized Admin Console, BYOD Apps (iPhone & Android), Personal Conferencing Bridge, HD Voice, Enterprise Directory Integration, and Phone Number Porting.
Premium Business Voice: Starting at $29.95 per user per month. Premium Business Voice offers all Business Voice features. You also get Video Calling, Instant Messaging, Phone Presence, Business SMS Texting, Web Desktop-sharing, and Mobile-to-Desktop Call Pull.
Enterprise Voice: Starting at $44.95 per user per month. Enterprise voice includes all Business and Premium Business Voice features. You also get Automated Call Recording and Unlimited International Calling to 22 Countries.
Features Overview
This plan includes 50+ features. These include voicemail, hold music and call forwarding. You can use many devices and switch devices in the middle of a call without disconnecting. You can pay extra for Automated Call Recording, Video Calling, Integration with Salesforce, and more.
Ratings and Reviews
4/5
Among VoIP providers, MegaPath gets high marks for customer service. But some clients have reported issues with transparency, set-up, and customer support.
*Plans and pricing information collected November 2019.
**Ratings and Reviews from GetVoIP.com as of November 2019.
***Ratings and Reviews from Top10VoIPList as of November 2019.
Which of Top 9 VoIP Providers is Right for You?
That's a great question. In the complex world of communications, it can be difficult to know what's best. As you can see, each provider offers a wide variety of features at a wide variety of price points.
So, take some time to determine which features are vital to your business. Then look at what each provider offers. Make choices for today and for what you might need as you scale into the future.
Finally, pay close attention to customer satisfaction and support metrics. A system with all the bells and whistles won't do you much good without the support you need to use the new features.