Sales Stack is quickly approaching and now that Dreamforce and Q3 are out of the way, it's on the top of everyone's mind. Behind thethe scenes, we're going above and beyond to make sure Sales Stack is not just another sales conference. After all, we don't like doing things the traditional way.
Our goal is to move the industry forward by allowing sales teams with inefficiencies and problems in their sales processes access to sales software vendors with the highest quality solutions. These software solutions exist to make our lives easier, and have enhanced a lot of the tactics and strategies we leveraged in the past to allow us to sell more today.
Traditional conferences have made this hard to do. At Sales Stack, we figured we'd take a different approach.
First, tell me what you think about when you hear the word Expo?
The definition might as well be: noun, a clusterf*ck of booths that are not connected in any way, that really have no reasoning for their presence other than maybe getting badge scans or business cards from people who have no business buying, but want a free XL t-shirt that their six year old daughter might use as a nightgown.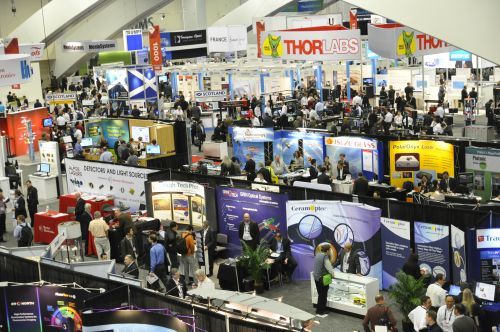 Other conference expos are consistently all over the place and insanely hard to navigate. Just take a look at Moscone West during any conference there, and tell me there's a rhyme or reason to their vendor placement. There's no thought given to the purchasing environment.
So what can we do to change this? Well first, it's about the buyer, also know as the attendee.
You Bring The Right Person to The Event.
For us, the right person is the decision maker, buyer, or implementer at a large enough company that would require outbound efforts. Eg. Director or VP of Sales Ops at 500 seat/license company.
We've built massive lists of the largest sales orgs by size, and are personally inviting the right people at those orgs—those in charge of buying sales software. Yes I know, at Sales Hacker, we eat our own dog food. We know our vendor's Ideal Customer Profiles, we've built a list of over 68,000 of them, and we know the low hanging fruit from this list. We'll be reaching out in a thoughtful way to encourage these people to be in attendance, and in a buying mood.
For our sponsors, it's moneyball. Once we know which companies will be in attendance, we can do that math and calculate that there will be a certain number of seats/licenses up for grabs in the expo. Better make it count!
You Change The Mindset The Attendee Walks in With.
This is done in two ways:
The messaging around the event changes from "come and learn" or "come and connect with peers in the industry" to: "come and figure out how to make your sales teams more efficient and more effective through new sales technology."

You start to form a mentality around a shopping experience, with emails that invoke thoughts of how they shop in other areas of their life. We'll do this by having each sponsor provide a special offer before the event for the attendee, that will be redeemable only for attendees.
Then, it's about the event. Here are a few things we're doing that are rooted in retail psychology that should change the voice and help create the perfect buying environment.
The Expo is No Longer an Expo, But a Sales Stack Marketplace.
Like I said earlier, the word Expo just doesn't do it justice. We choose Marketplace to resemble a shopping experience because…
Sponsors Booths Will be Broken Into Aisles by Product Category.
We're bucketing all the sponsors into different areas of the sales process, and will be sorting them into Aisles so it's easier for buyers to navigate filling out their sales stack. Imagine if you walked into Dreamforce and knew where all the Predictive Analytics companies were. It would be a lot easier to navigate, compare the products, and make a decision. That's what it will be like at Sales Stack. Above each Aisle will be a hanging banner, such as "Aisle 1: Lead Gen, Aisle 2…"
We're even offering a Sales Stack Info Desk so you can ask the experts at TOPO questions about how to buy software and what's right for your stack.
Signage on the Walls and All Over the Event Will be Reminiscent of Being in a Buying Environment, like Target, Ikea, or Costco.
We'll be using language like SALE, 50% off, Discounts, and we'll even have a Checkout area (the bar), all in red — a color signifying urgency. Light blue coloring will welcome you at the entrance. Our "U" shaped booths instead of straight edges will draw people in.
Each attendee gets an Ikea-like checklist of software represented in the Marketplace, along with a map of the venue.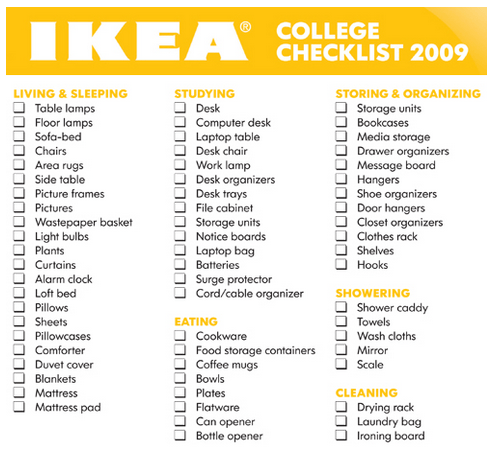 Like Ikea, but for software!
Special Meeting Area for VIPs and Sponsors
Like Dreamforce, if you need an area to meet with prospects and get down to business, there will be plenty space for it. If you're a sponsor, you'll have access to even more space, with a private VIP meeting area with a full bar and room to showcase your stuff.
Bars Will be Open at 3pm till After Happy Hour
Coffee's for closers, but liquor is quicker. 🙂 There will be Irish Coffees and a full bar, I think 4 of them. We'll also have Whiskey tastings hosted by the IDA. For context purposes, consider it like getting a glass of champagne when buying anything at Louis Vuitton. Maybe I just made that up, but the point is, loosen up and enjoy the environment while you shop!
Oh and Lastly, Fresh Baked Cookies When you Walk in the Door.

Like an open house. Need I say more?
Content will feature educational, actionable, and incredible insights from some of the best salespeople on the planet. Vendors are showcasing the highest quality solutions for sales teams of all sizes and industries. We're expecting 1,000+ attendees — many of them being enterprise decision makers.  Do. Not. Miss. Out.
Want to Sponsor?
We're also offering a few other perks, including a special lead gen program, but there's only a limited few left, so inquire now with Jake@saleshacker.com.
Want to Attend?
Attendees, be sure to be there early for a surprise Sales Stack attendee gift. For a limited time only, get 20% off the conference and workshops when you click HERE!
We're also always looking for volunteers, so email us at Marie@reinventingevents.com if interested.
See you there,
Max Altschuler
CEO, Sales Hacker, Inc.