One of the oldest truisms in sales is that recruiting new clients costs more than retaining them (five to 25 times more costly, depending on the industry).
The recent news about inflation has all companies rightfully worried about their short-term financial prospects. Companies targeting B2B buyers must work twice as hard to retain clients who may be looking to cut costs. Renewal time is always stressful for companies, but especially in a recessionary market.
Companies cannot afford to have different departments working in separate silos when so much is at stake. More than ever, customer success teams must be in complete lockstep with their sales teams—both should treat any renewal as a joint effort and success.
Related: 12 Tips To Align Sales and Customer Success
Here are some key best practices to ensure every client will re-up during renewal time:
1. Put the buyer first
Buyers expect to get the royal treatment, regardless of how much (or little) they spend with your company. Even if you're using tech automation, make sure to employ enough human touch to give each client this white glove treatment so they feel valued. This is especially important in today's environment as companies are increasingly worried about every cent they spend.
Related: Customer Retention Playbooks 101: A Structured Approach to Keeping Customers Happy
2. Start the renewal process on day one
The reality is that most companies have decided whether to keep working with you or not well before the actual renewal date comes.
Sales representatives must start the renewal process the first day a contract is signed by communicating with CS teams throughout the customer journey. Your team should also check in directly with the client to softly begin the "renewal" conversation well before that date.
Companies are looking for true partners in their suppliers, not order takers.
One way to set the tone for the relationship is to ask the client what three things they hope to accomplish within the year. Then work with the CS, engineering, and product teams to do whatever possible to help those customers achieve their goals. That makes the conversations throughout the year and the end of the term much more productive and positive.
3. Drive closer collaboration between sales and customer success
Too few sales teams are synced with customer success, minimizing valuable information sharing—and this could mean the difference between a renewal and a lost customer.
Companies should have regular internal, client-specific check-ins that bring together all meaningful stakeholders to discuss how your solutions increase revenue or cut costs for your clients. No one knows your clients better than your counterparts in customer success, so you should lean on their knowledge to make your sales pitch more effective.
4. Use data to build credibility
Ensure your customer success team always shares relevant data with the client throughout your relationship.
You should start with benchmarking your client's state of play before using your solution, and then supply performance reviews at an agreed-upon cadence. Ideally, you can provide a simple number that demonstrates the ROI of your solution and really showcases your product's value.
Make sure to give them simple, yet impactful data that can be easily shared with their executives.
Using data helps build your credibility with customers. Make sure to give them simple, yet impactful data that can be easily shared with their executives — this will help tell a unified story and increase the likelihood of a renewal.
Related: 4 Unconventional Ways To Close More Deals With Data
5. Understand the changing dynamics of your clients' businesses
Your CS and sales teams must know your clients' business and competitive landscape almost as comprehensively as your client does.
By staying on top of industry news, competitor maneuvers, the industry at large, you can give your clients crucial intelligence they would either have to invest significant time to collect themselves or struggle to get elsewhere.
6. Communicate a plan for the next year
If you've nailed all of the above, it will be easier for you to help your clients build a road map for the next few years.
Companies are looking for true partners in their suppliers, not order takers. You must demonstrate:
How your solution fits into your clients' plans and
How it helps them tackle their biggest challenges now and in the future.
By anticipating what challenges and opportunities await your clients, you can demonstrate your value as a provider and strategic partner who can help them through any environment.
7. Putting it all together
Unfortunately, B2B customers have less brand loyalty than ever before. A Wunderman Thompson Commerce survey of US businesses found that 55% had switched suppliers in the 12 months preceding the survey. Additionally, many are likely to closely monitor costs in an unfavorable environment.
This means B2B companies must work even harder and, more importantly, smarter to prove their value to customers.
With unified customer success and sales teams, a robust approach to solving your clients' most pressing problems, and data-driven storytelling on your side, you'll be able to maximize your renewal success rate year after year.
---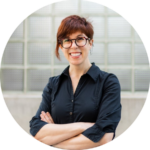 Edited by Kendra Fortmeyer @ Sales Hacker 2022