Big announcement out of the Sales Hacker camp today. I'd dropped a note about a very exciting launch from Sales Hacker on our yearly recap and roadmap post last quarter.
I'm thrilled to announce that the Sales Hacker Podcast is now live!
Everything You Need To Know About the Sales Hacker Podcast
What's the Sales Hacker Podcast all about?
The Sales Hacker Podcast is carefully designed to give you tangible, practical insights about B2B sales. Every Tuesday, top VPs of Sales, investors, and founders will gather 'round the sales roundtable to break down sales strategies, make you think, and help you deliver a gut punch to your sales goals!
Here's how you can tune in
About our host
The podcast is hosted by our friend and one of the top forward-thinking CROs in the game, Mr. Sam Jacobs.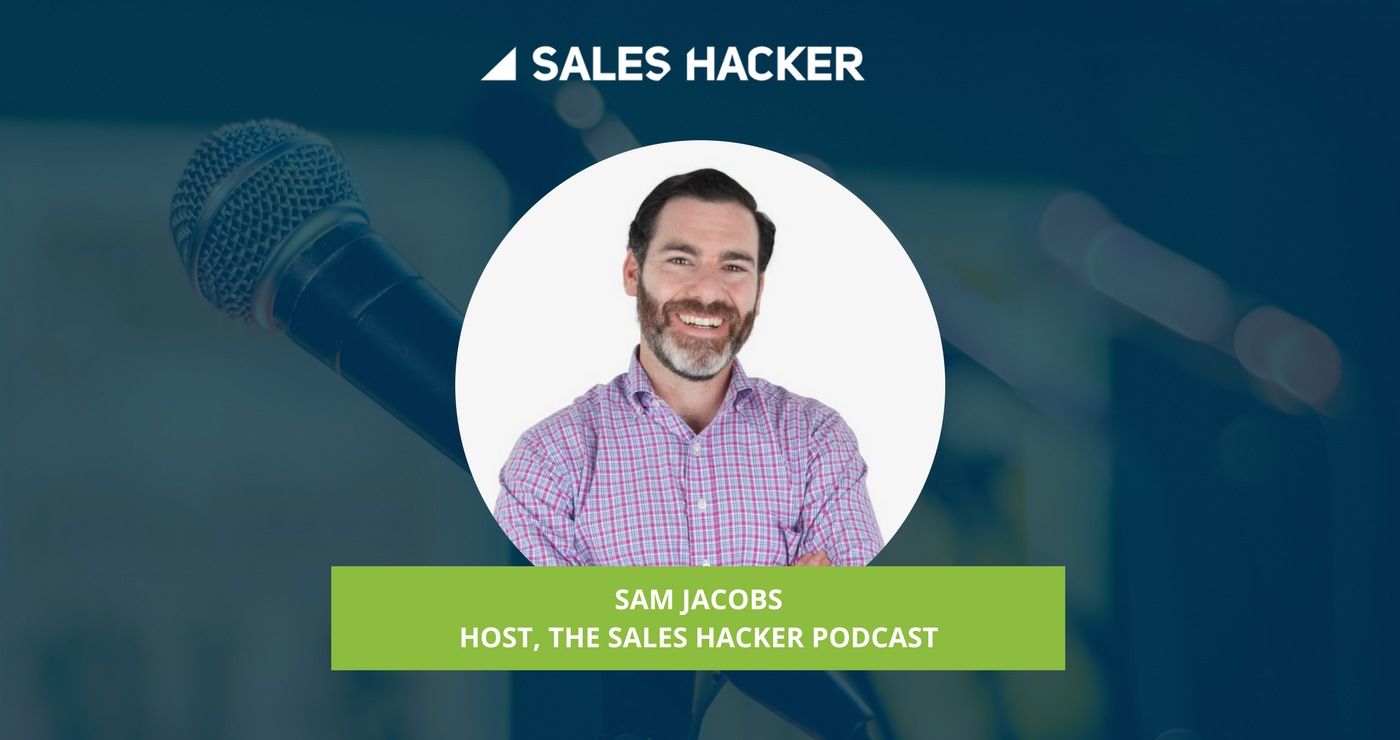 Sam is the Founder of Aqueduct Revenue Advisors and the New York Revenue Collective. He has has over 15 years of experience scaling companies from post-revenue to ~$300M. He has helped raise over $400M in institutional capital, and has helped companies of all sizes achieve an average annualized revenue growth rate of 48% over the last 15 years.
Sam dives deep into the tactics and strategies used by other senior revenue leaders from companies like Atlassian, AlphaSights, CB Insight, ServiceMax, and many more.
The format
My favorite part is the format. The beginning of each episode reads as their baseball card, setting the stage and context for the conversation. Then Sam digs into the meat of the conversation, keeping things honest and real while pulling out the essential info. At the end of each episode Sam gives his seasoned input on the key talking points as a helpful recap.
In every podcast recap, you'll find:
Top 4-5 takeaways
Overarching themes with timestamps
A crisp, lightly edited transcript
Why We're Launching a Podcast Now
When we ran our 2017 survey to our list, the number 1 thing our audience requested was a podcast. I thought we already had enough amazing content but my team and your input clearly pushed back.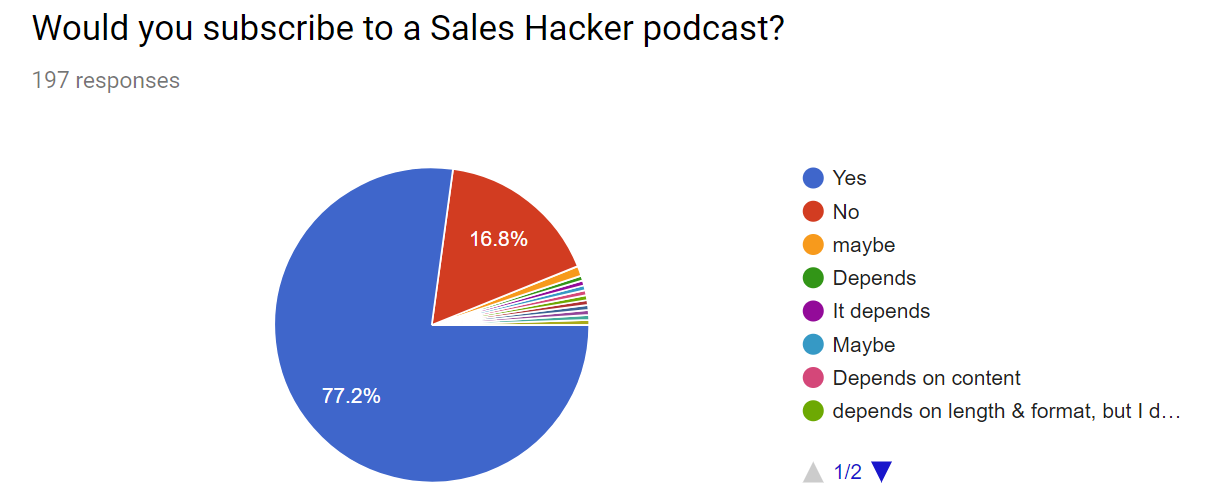 So, I told my team we really could only do it under two conditions:
1) We had to have someone host it that knew their stuff and could carry an engaging and knowledge-packed conversation.
2) We had to have a unique format for delivery of said knowledge. No fluff. Just nonstop concise nuggets of wisdom.
We took our time, but I'll tell you this—we nailed both.
Just Released: 3 Brand New Episodes
Episode 01: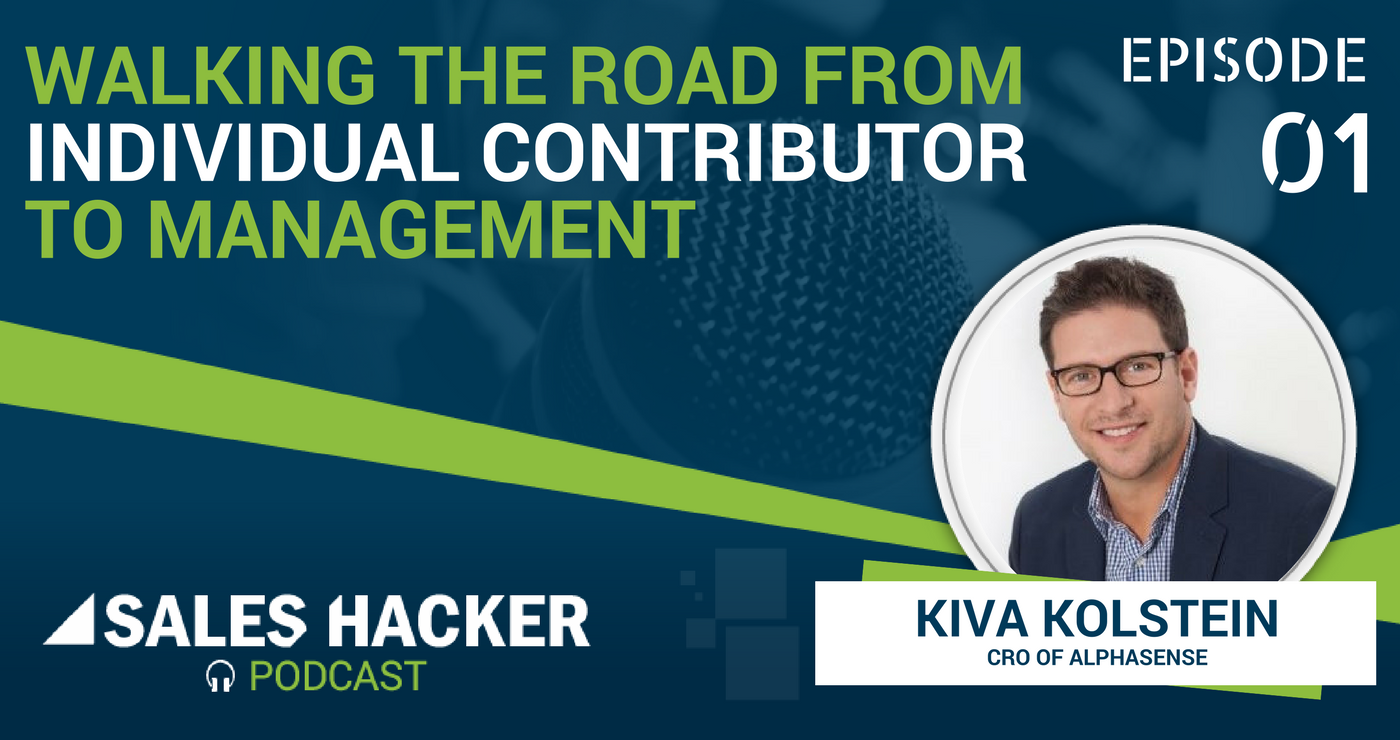 In this inaugural episode of the Sales Hacker podcast, we talk with Kiva Kolstein, Chief Revenue Officer at AlphaSense.
Episode overview:
How to map your career from individual contributor to manager
Why you should spend time with and invest in your new hires
How to know if a company is a good fit for you and your skills
How a cohesive leadership team should function
Episode 02: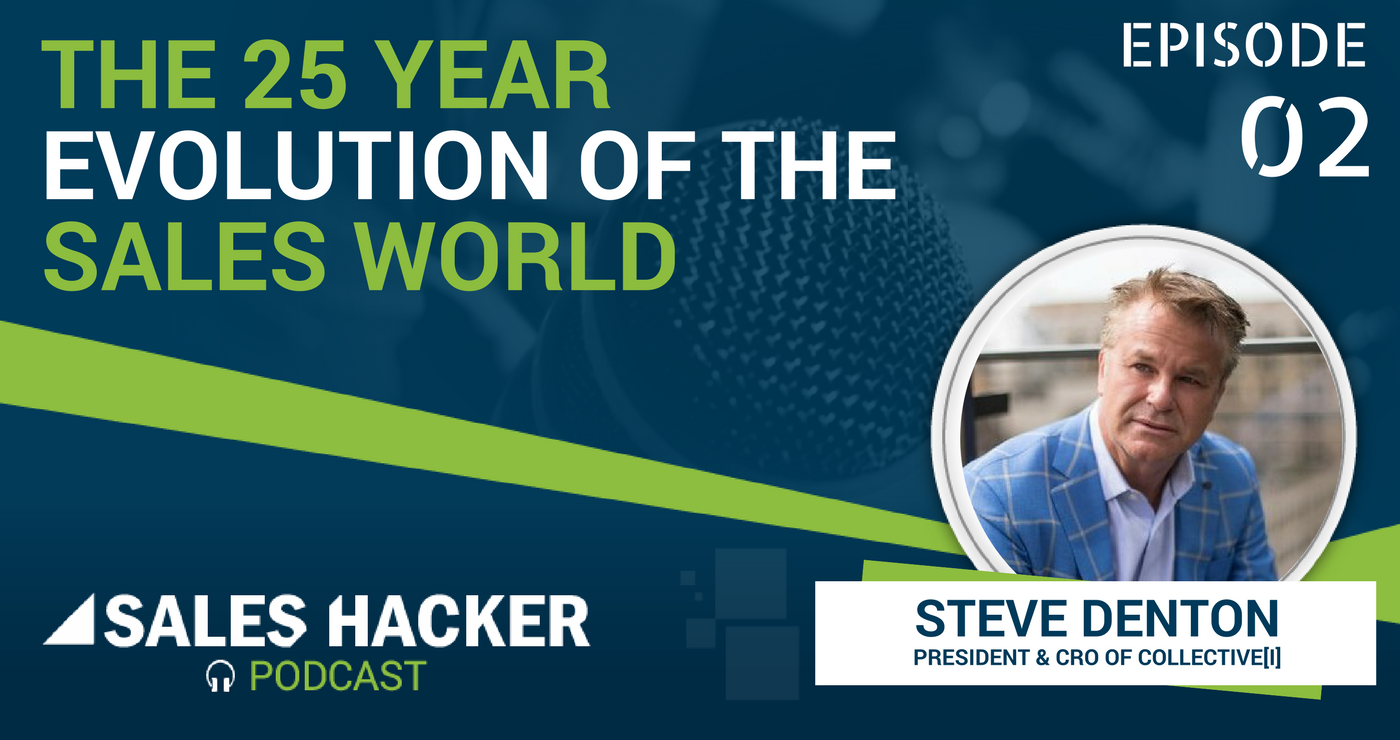 On this episode of the Sales Hacker Podcast, we talk with Steve Denton, President and Chief Revenue Officer of Collective[i].
Episode overview:
How to adapt in a sales world that is constantly changing
How to avoid wasting your existing opportunities and close the deals in front of you
Why you have to be the most prepared person in the room
The three biggest decisions you can make in your career
Episode 03: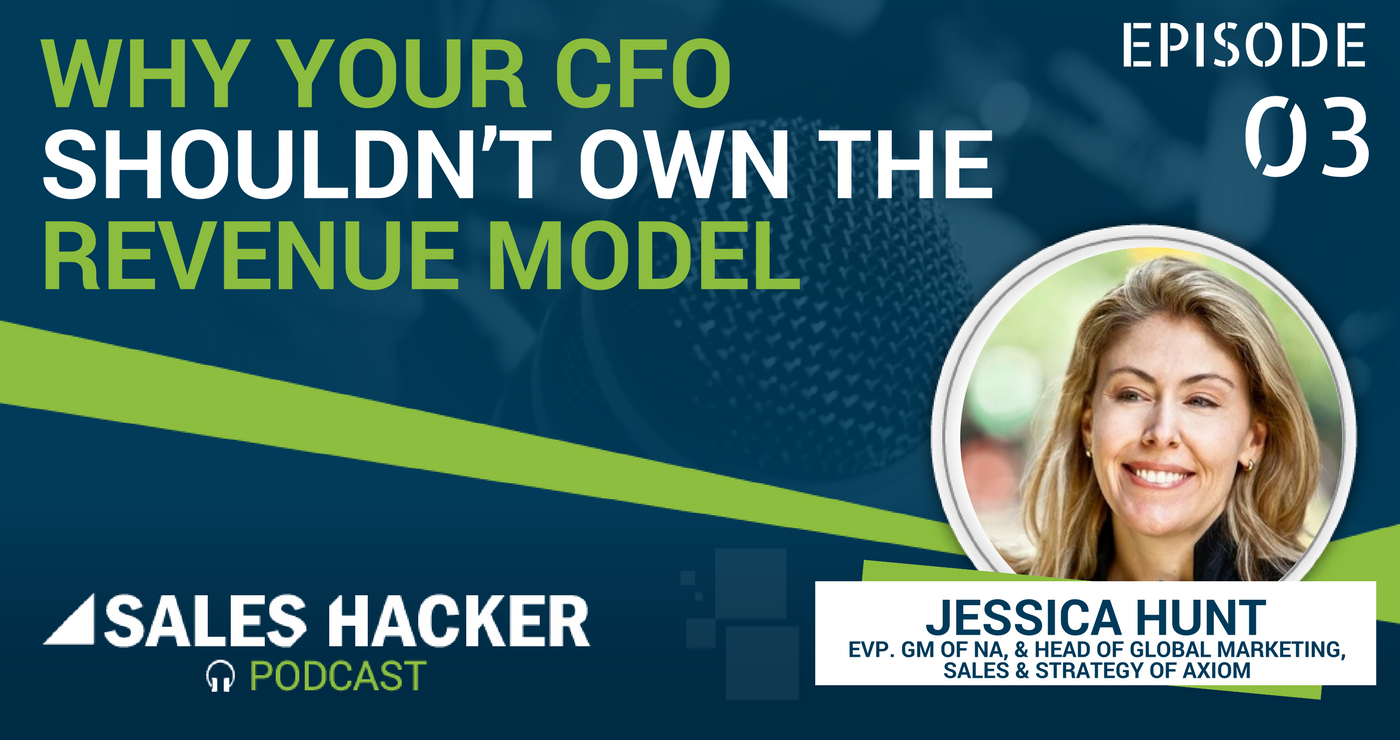 In episode 03, we talk with Jess Hunt, Head of Global Marketing, Sales & Strategy for Axiom about creating a revenue model.
Episode overview:
Why your CFO shouldn't own the revenue model
Real world advice on how to successfully grow your company's revenue
How to develop a sophisticated sales recruiting engine
Why training is crucial to successful enablement
If you're looking for the most actionable, practitioner-led sales podcast, look no further.
To check out the show notes, see upcoming guests, and play more episodes from our incredible lineup of sales leaders, visit gtmnow.com/listen/
You can also find the Sales Hacking podcast on iTunes or Stitcher. If you enjoy our lineup, please give us a share on LinkedIn or Twitter.
Special thanks to Node.io for sponsoring the first month of the podcast!