Sales Hacker has once again brought another electrifying edition of The Revenue Summit!
The event marked an impressive energy with over 40 speakers from very successful companies from all over the country. Thank you to all of those who attended the event with us in San Francisco!
If you're a sales leader and you couldn't make it to the event, make sure you head over to the event recap published last week.
This recap is perfect for a skimmer—it covers the highlights from my top 5 sessions at Revenue Summit. Here goes!
P.S. If you're only interested in diving into the session recordings, here's a premium on-demand video bundle that's now up for grabs!
Before we get into all the session madness, let's share some real-life audience testimonials from LinkedIn!
Audience Testimonial #1 – Morgan J. Ingram
Audience Testimonial #2 – Alli McKee

Alli also created this nifty graphic summarizing the session about The 2020 Sales Leader.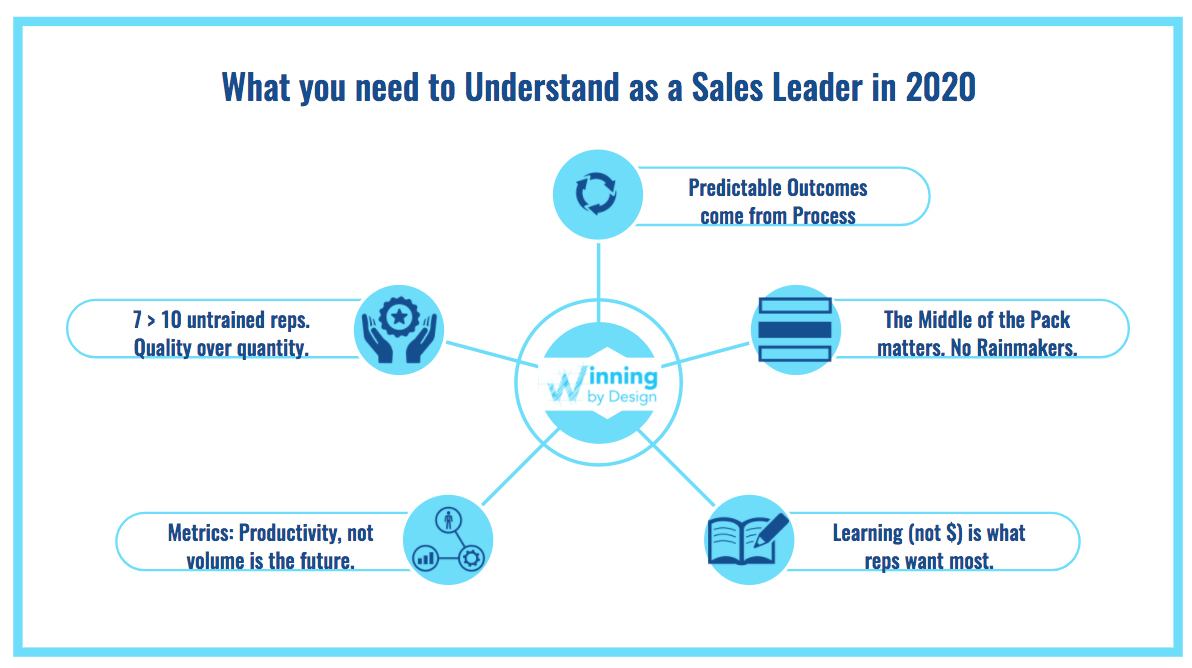 Audience Testimonial #3 – Benjamin Short
1) 9 Elements of Highly Effective Sales Conversations
Simply put, there are two ways to increase revenue—sell more, sell better.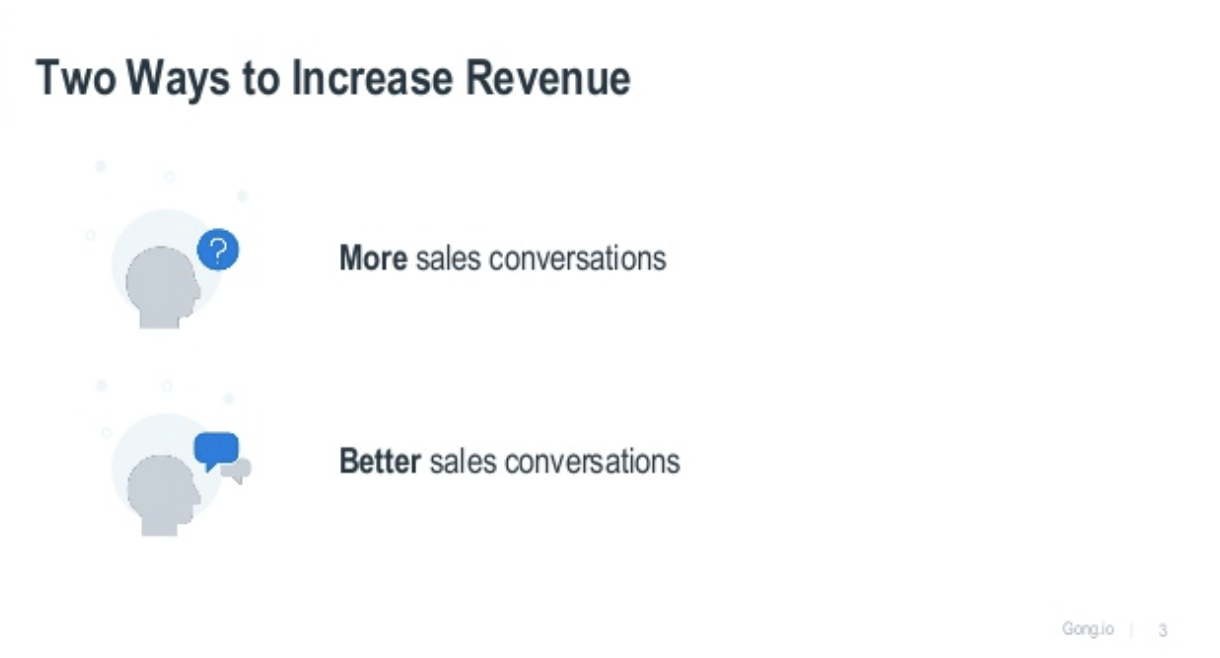 And how do you go about doing this? More calls, more leads, better data management, and the right people. To get the most out of the conversations you have with your prospects, it's important to record, transcribe, and analyze your calls.
Additionally, after each conversation, make it a point to schedule time for a follow-up call. You should consider listing down an agenda.
To be highly effective in sales conversations:
Sell in teams
Don't dabble in it solo. Bring in your team! While this shows prospects you care and it also gets them talking more comfortably.
Differentiate early
Early-stage competitive deals have higher close rates than the late-stage deals.
Listen more 
Star reps tend to listen way more than average reps. Not to mention, the longer the prospect is uninterrupted, the more valued they feel. A simple nudge like, "Tell me more." does the trick.
Use risk-reversal language
It's important to keep prospects interested and feeling easy. You tend to avoid unnecessary friction with a simple, "You can cancel anytime!"
Encourage more questions
Top sale performers get 30% more questions than average reps. Get prospects to comfortably ask your questions. Instead of getting caught up in long-running sentences, pause and for their opinion.
Make good conversation
Kill the monologue. Do enough research about your prospect so you have those ice-breakers on stand-by.
Define challenge, agenda, timelines
It's to get lost if you don't take control. Probe into how your prospect works today, what challenges they face, and what their expected results are from using your service. Swiftly, double down on plausible timelines too.
Control the rhythm
To be successful during a conversation with a prospect, you have to steer the talking speed and call duration.
Own the agenda
To be highly effective, make sure you establish value before you present the deal. For example, jot down clear next steps each time you schedule appointments.
2) Everything You Need to Know About Cold Calling in 2018
Cold calling is tricky. We all know that. Thus it's crucial to always create open channels for your prospects to get back to you. Also monitor and update your CRM data regularly.
Make sure you also steer clear of this outdated approach that yields outrageously poor results: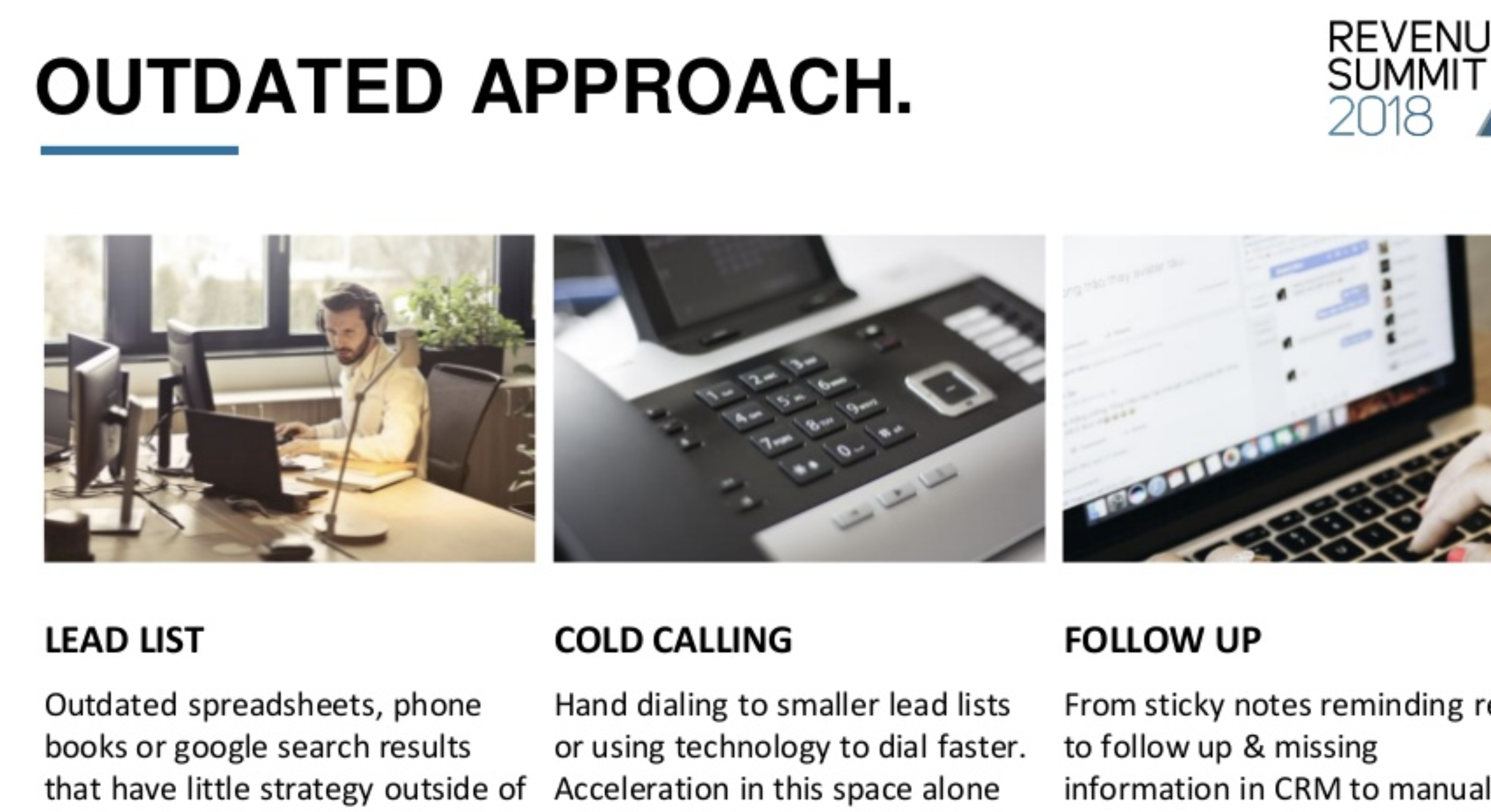 To streamline your cold-calling process:
Automate your daily, routine tasks
It goes without saying that this frees up a ton of selling time and also lets little fall through the cracks.
Simplify your prospect-identification process
Have all the information you'd need about when, how, and why you'll be calling that prospect—based on cold, hard data.
Focus on the post-call automation
Instead of copy-pasting the same data across multiple channels, focus on bringing that process down to a click. You could even do recorded voicemails to follow up with warm leads and save time!
Use your own data to firm up your processes
Take organizational data from across your sales processes and feed in back into the system.
3) How to Re-Align Sales and Customer Success for Growth
When you're targeting a relatively new market, Sales and Customer Success may not always be on the same page.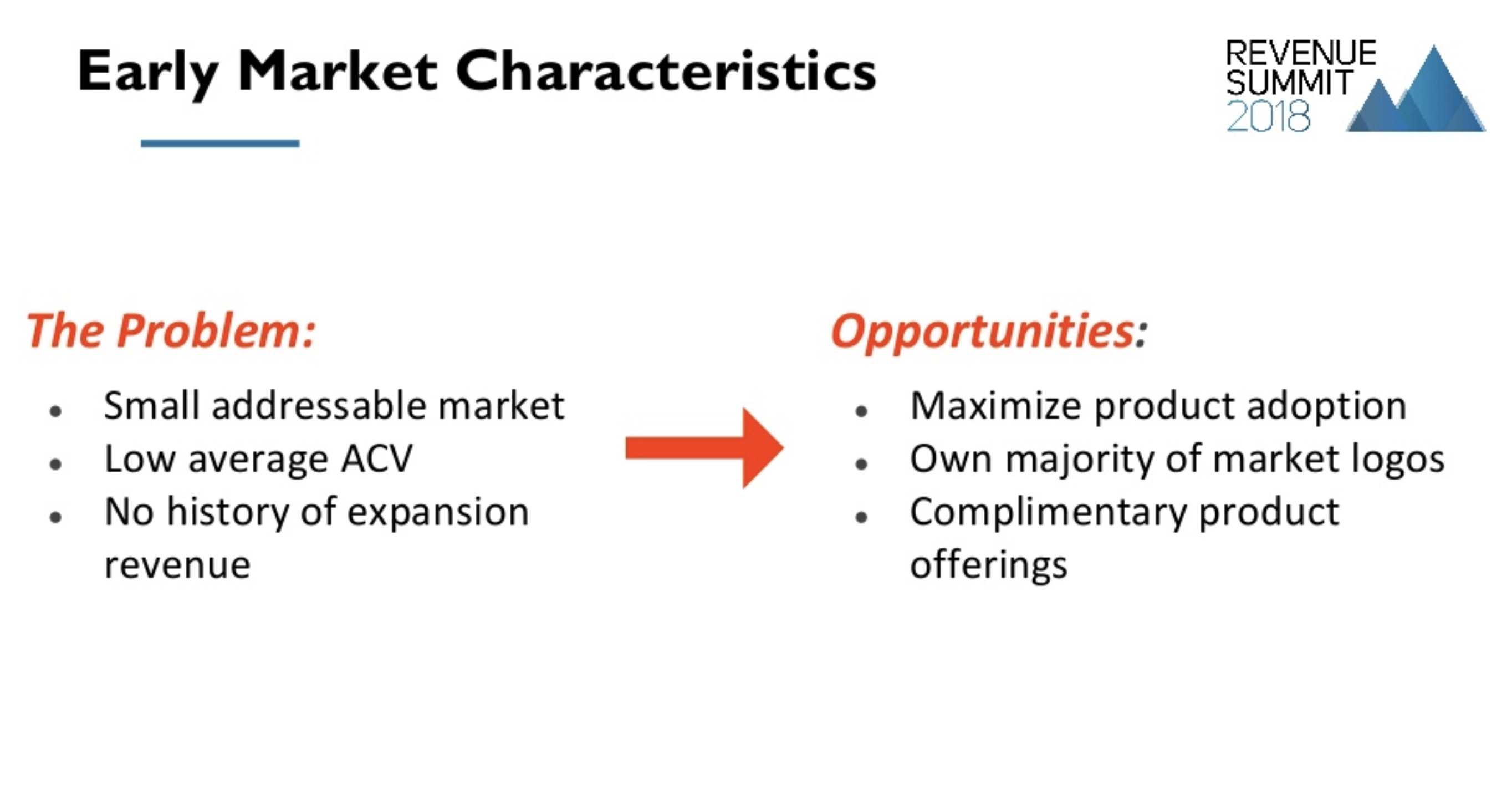 But in order to capitalize on the opportunities of an existing install base, both Sales and Customer Success need to be driven by one vision. Thus, derive individual KPIs based on this North Star.
Here's an example of how you can build out this architecture:
Focus on job specialization
Defined roles and responsibilities
Internal SLAs
Renewal/expansion sales framework and forecasting
Plan sales kickoff:
"The plan" (Bundles, pricing, decks)
Unified goals (Sales, Customer Success, Demand Gen)
Tools and technology for scale
Ensure performance transparency:
Bi-weekly cross-functional team meetings
Weekly newsletters with team/individual performance metrics
Consistent management engagement: How are you tracking your goals?
Customer-first mentality
By progressively incentivizing the right behavior from both teams, reaching this Sales + Customer Success alignment becomes a lot easier.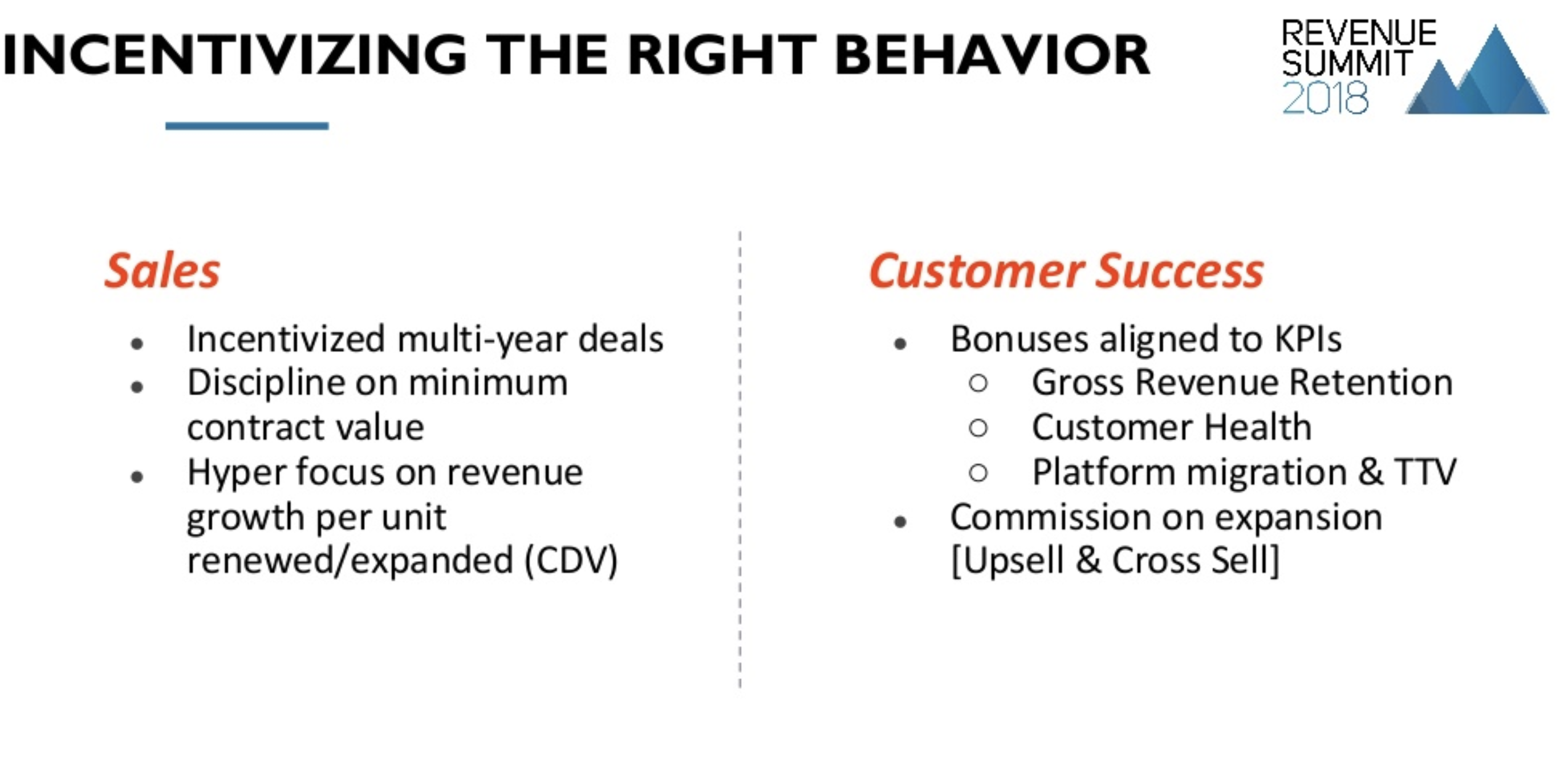 4) Harnessing Automation and AI for a Killer Sales and Marketing Stack
For the longest time, there's been a lot of speculation about how marketing technologies will converge.
And yet, if you look at the martech landscape, you'll see a steady growth in the total number of players.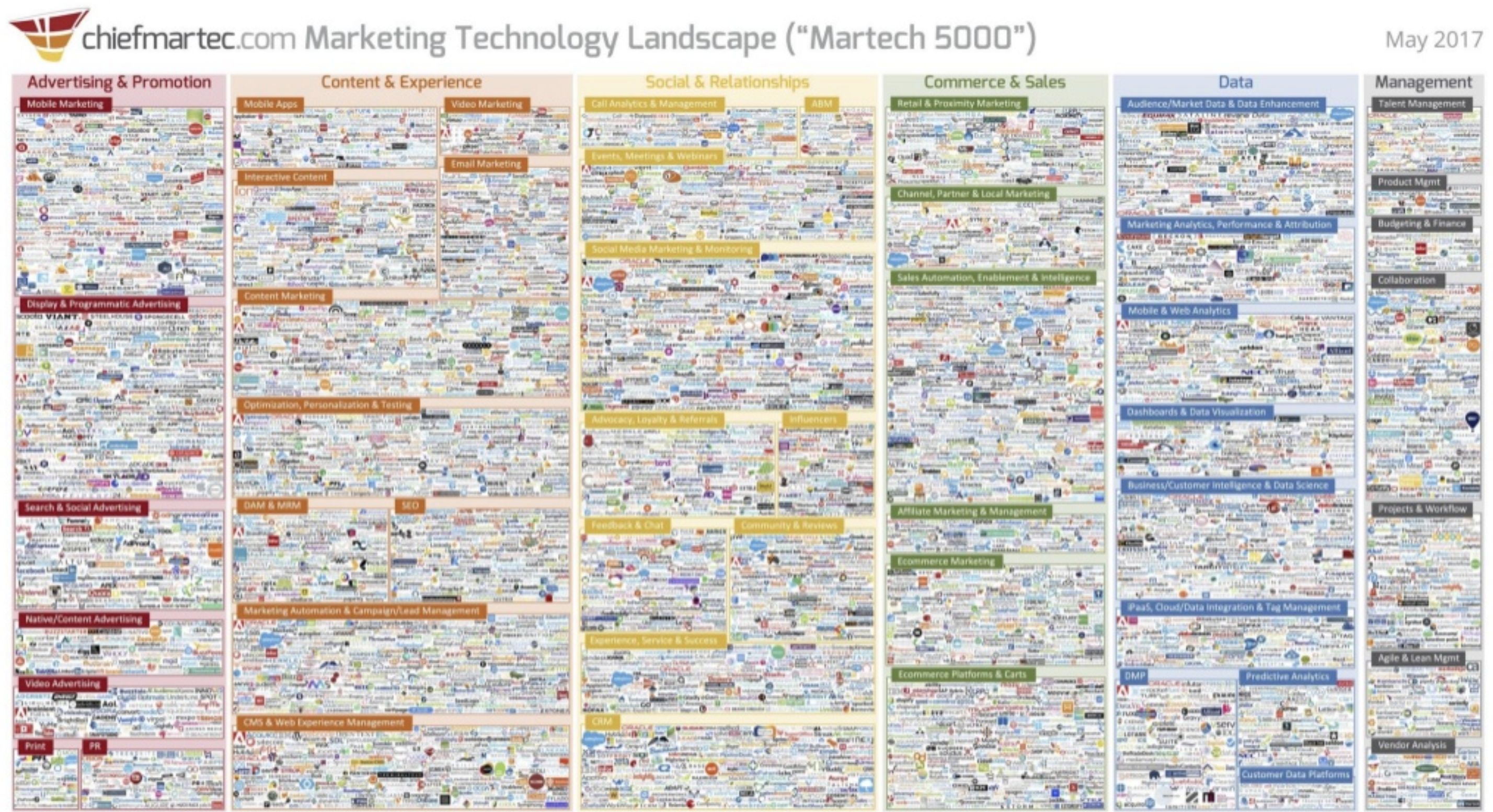 P.S. Check out our Sales Tech Landscape in case you missed it!
The average number of cloud services an enterprise uses these days is 91. Therefore we're no way near martech consolidation.
Those that come out at the top know how to: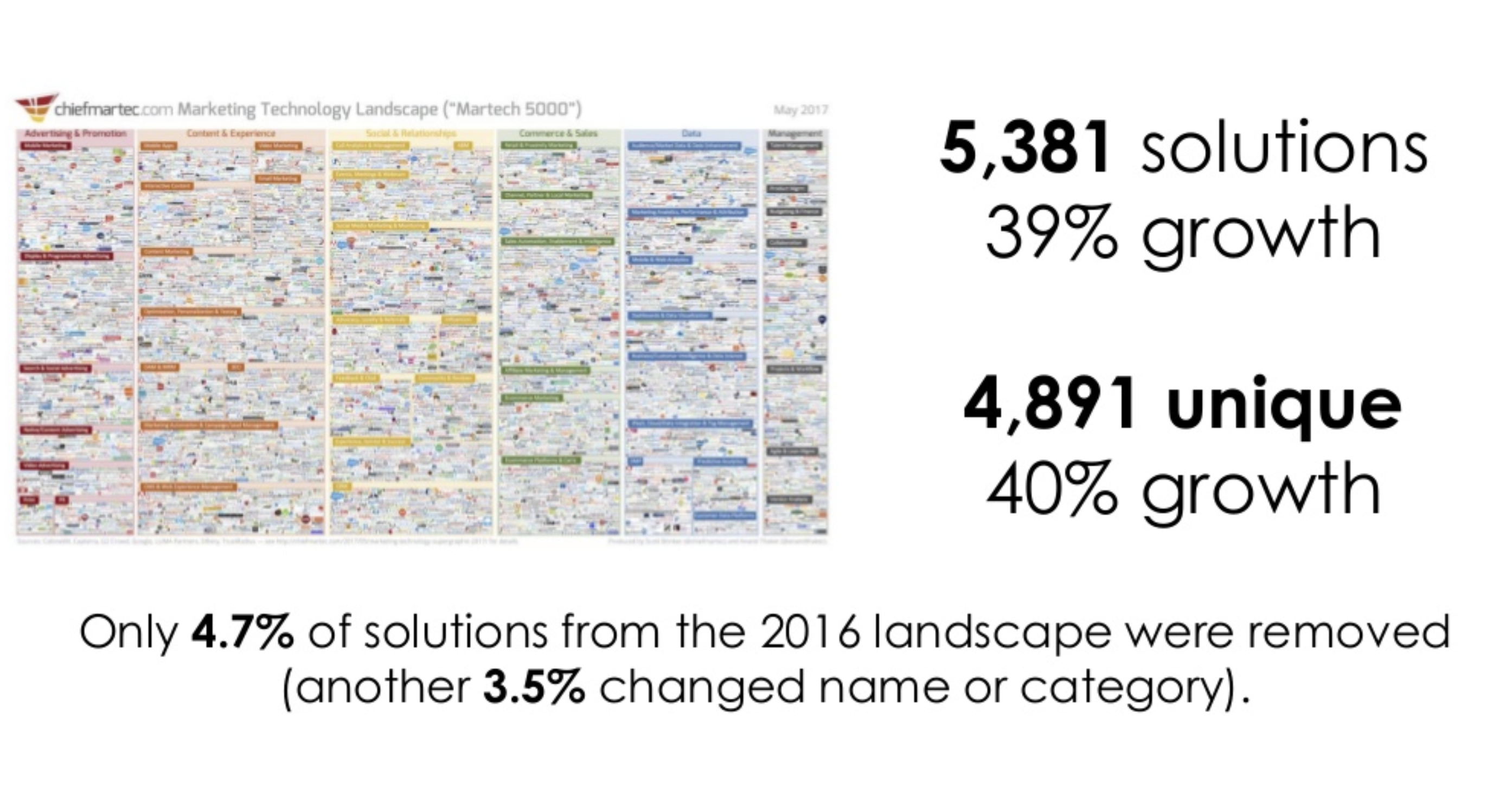 Visualize their customer journey and then map these tools across each stage.
Feed in the right data to power the AI that built into their martech stack.
Here's a great example of how Microsoft does this based on Gartner's pace layers: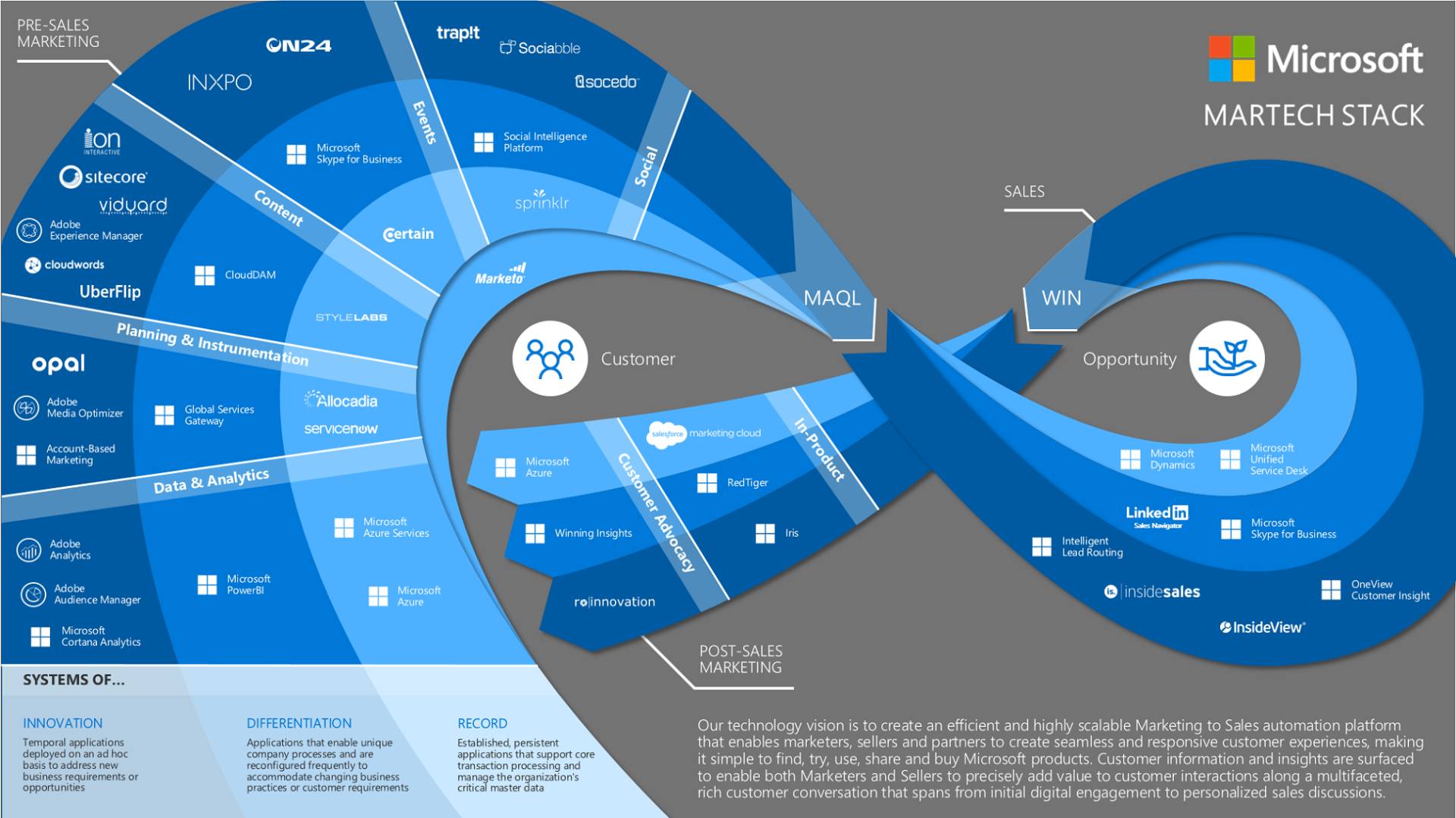 5) Full Funnel Forecasting: Pipeline Metrics, Sales Process, and Opportunity Qualification
What are the goals of sales forecasting?
To land within 5% of your commit. What will help you do this is identifying: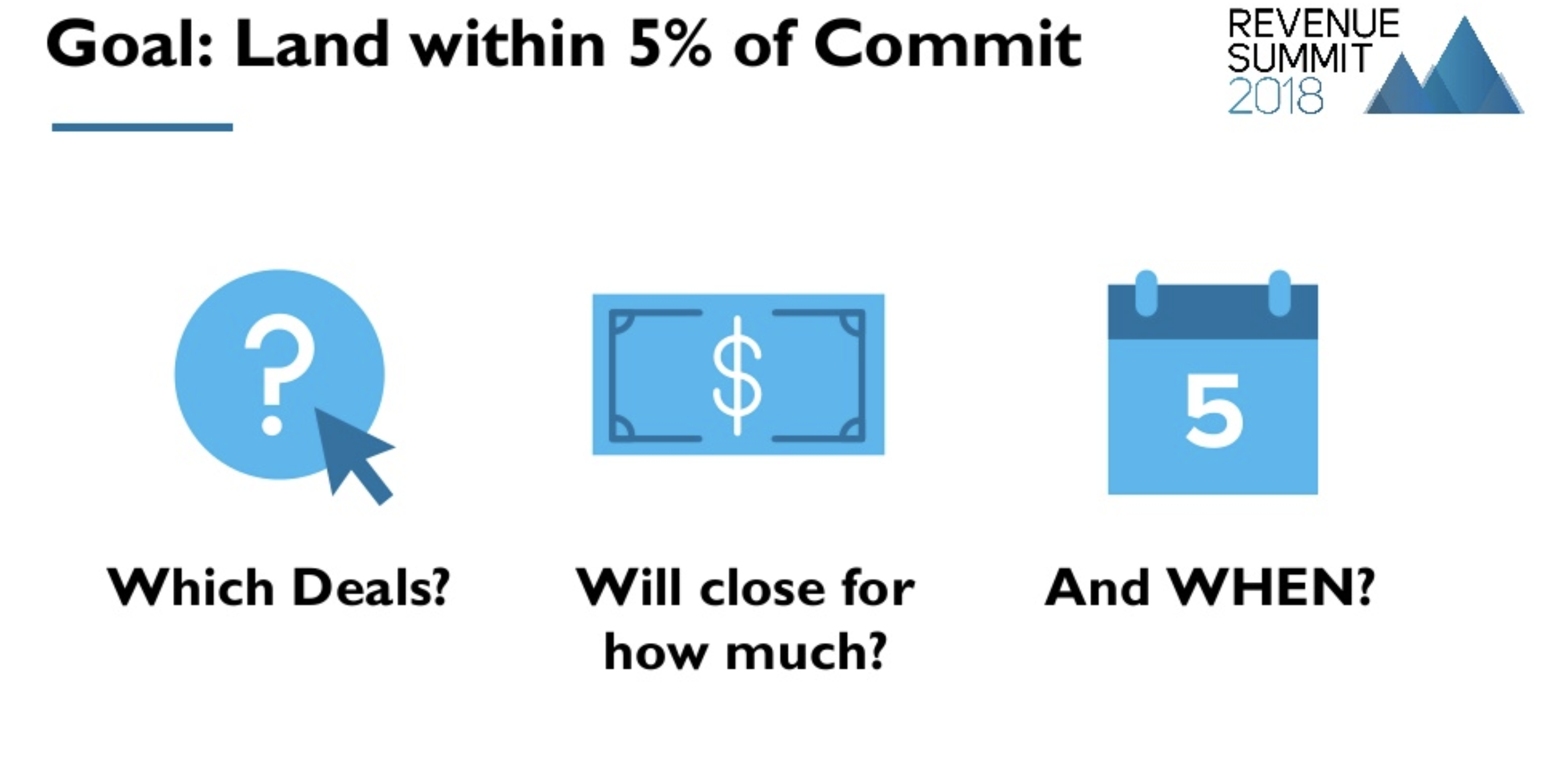 As we take a closer look at forecasting, what's also key is understanding that long-tail SMB forecasting varies vastly from enterprise forecasting.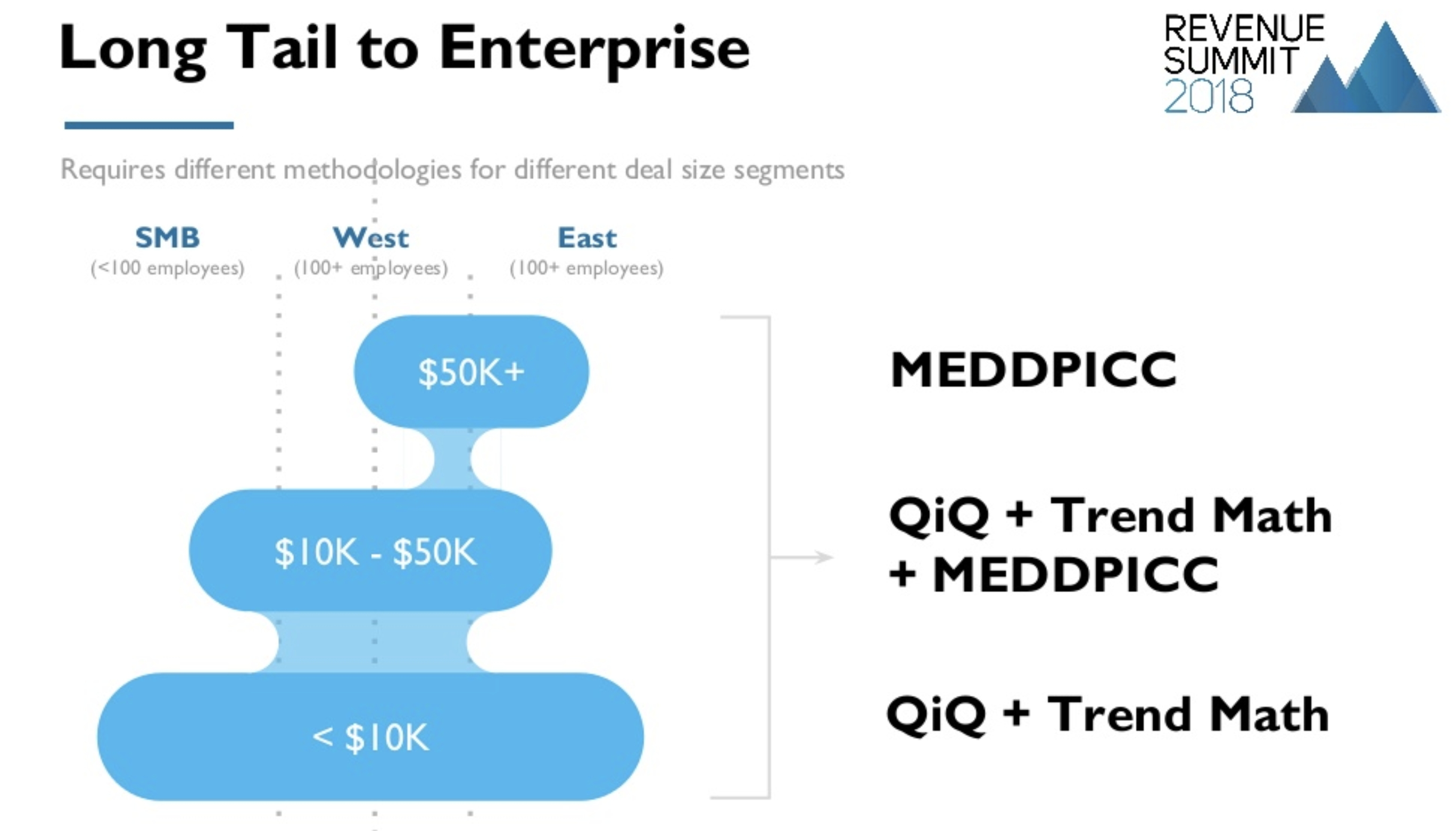 SMB forecasting is driven mostly by what Zendesk call trend math: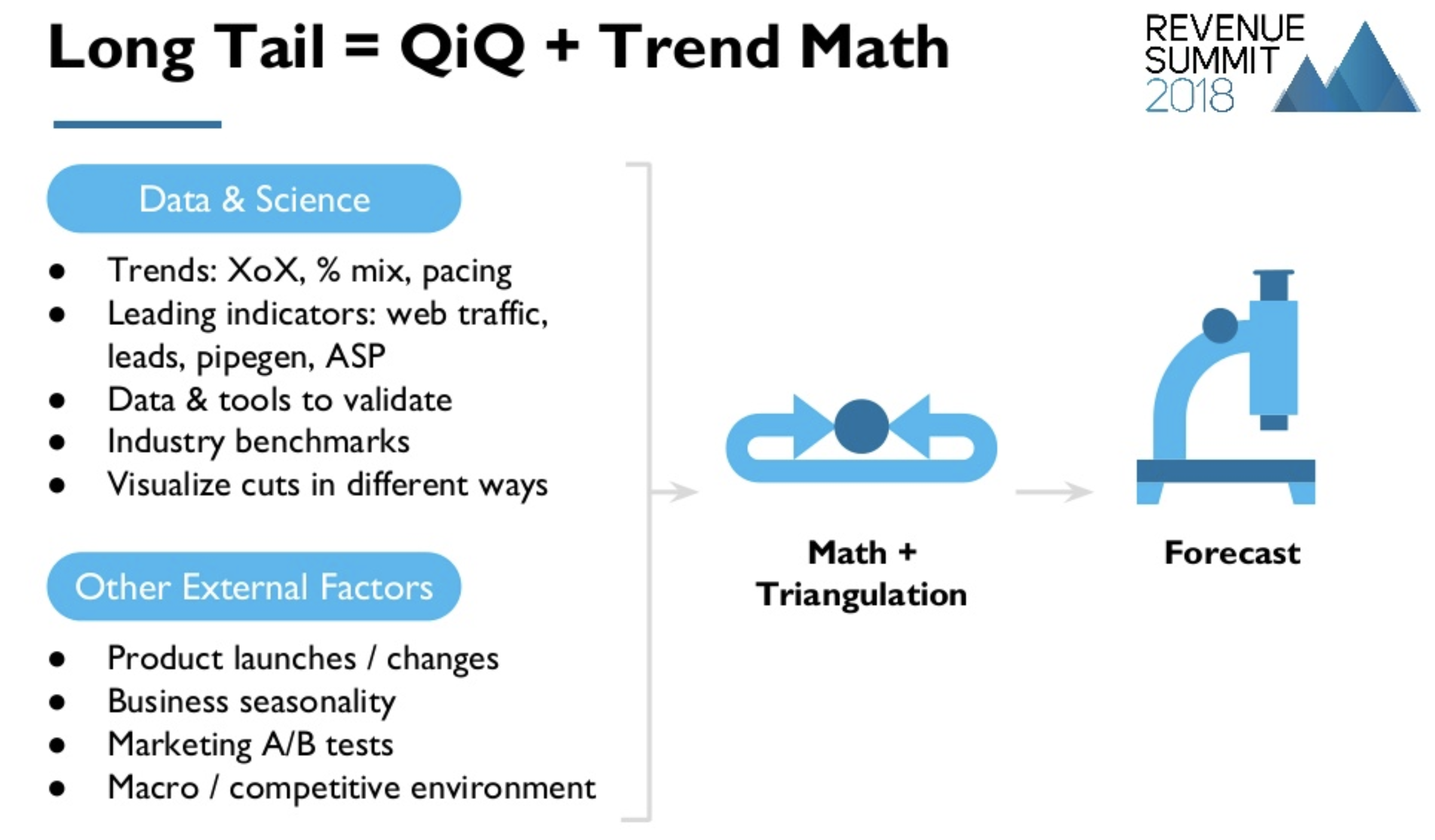 Versus the enterprise forecasting that's driven by the sales process and qualification: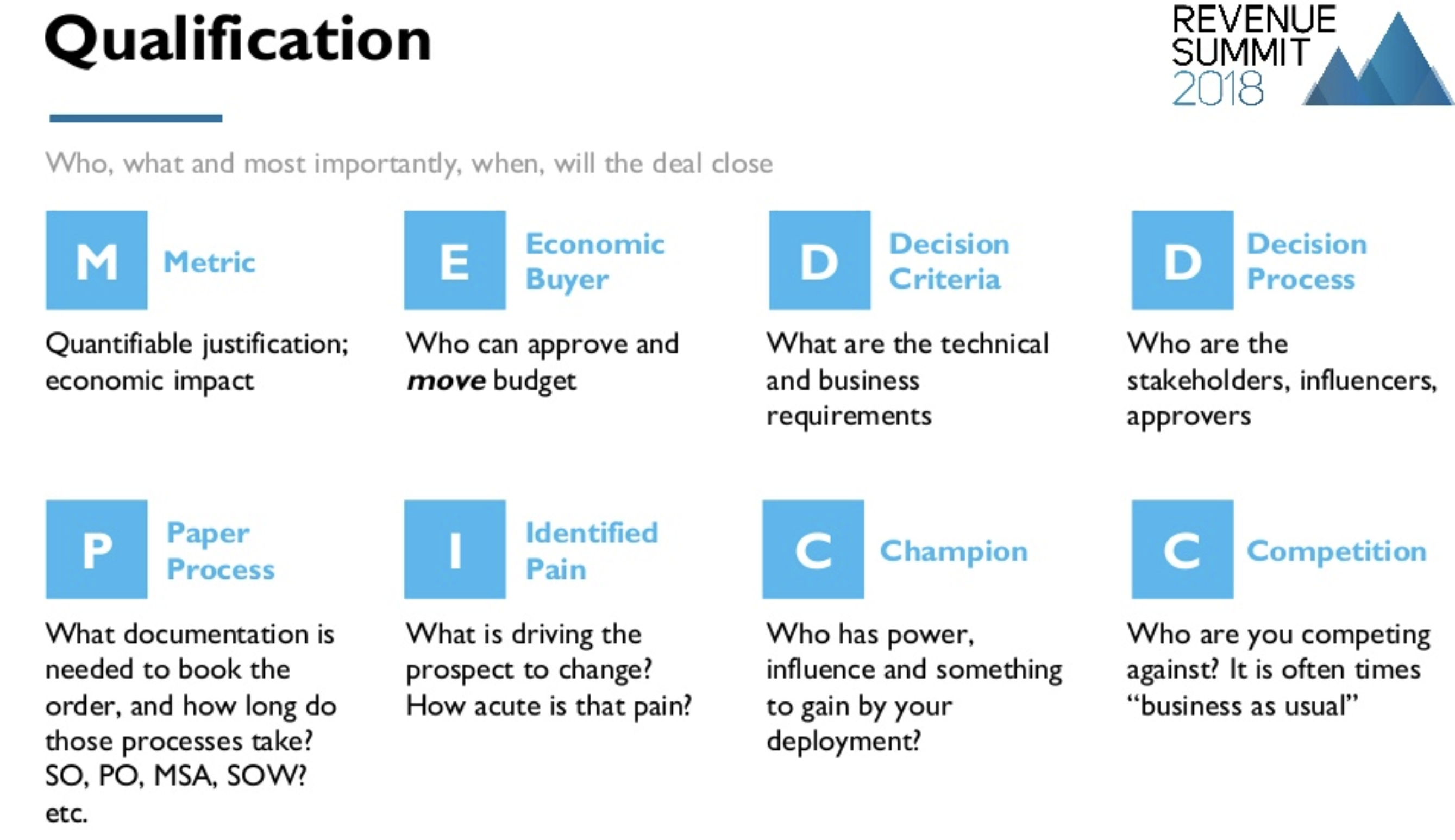 Bringing The Community Together!

Sales Hacker doesn't just straight up nerd out over sales and marketing content at these gigs.
It's certainly a rare opportunity to connect and build with each other as professional practitioners in the space.
Here are some cool moments from the event!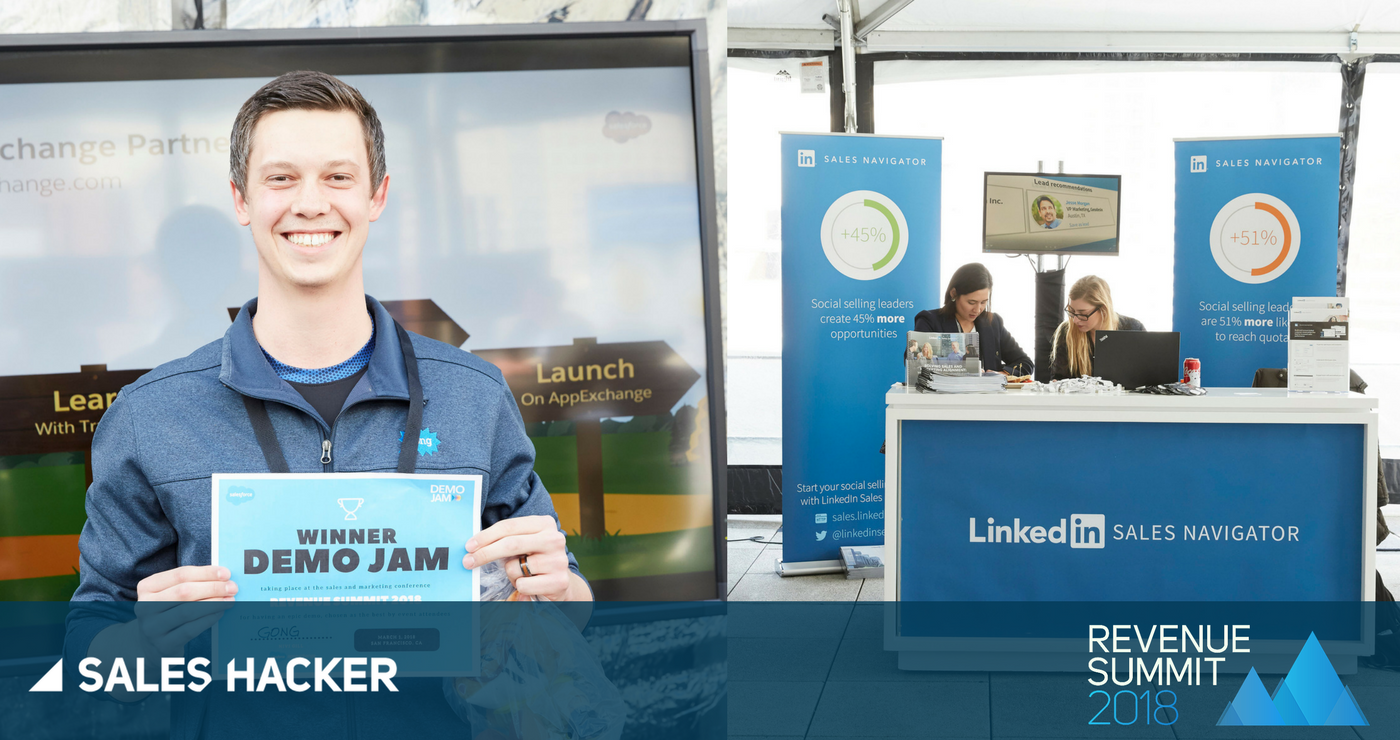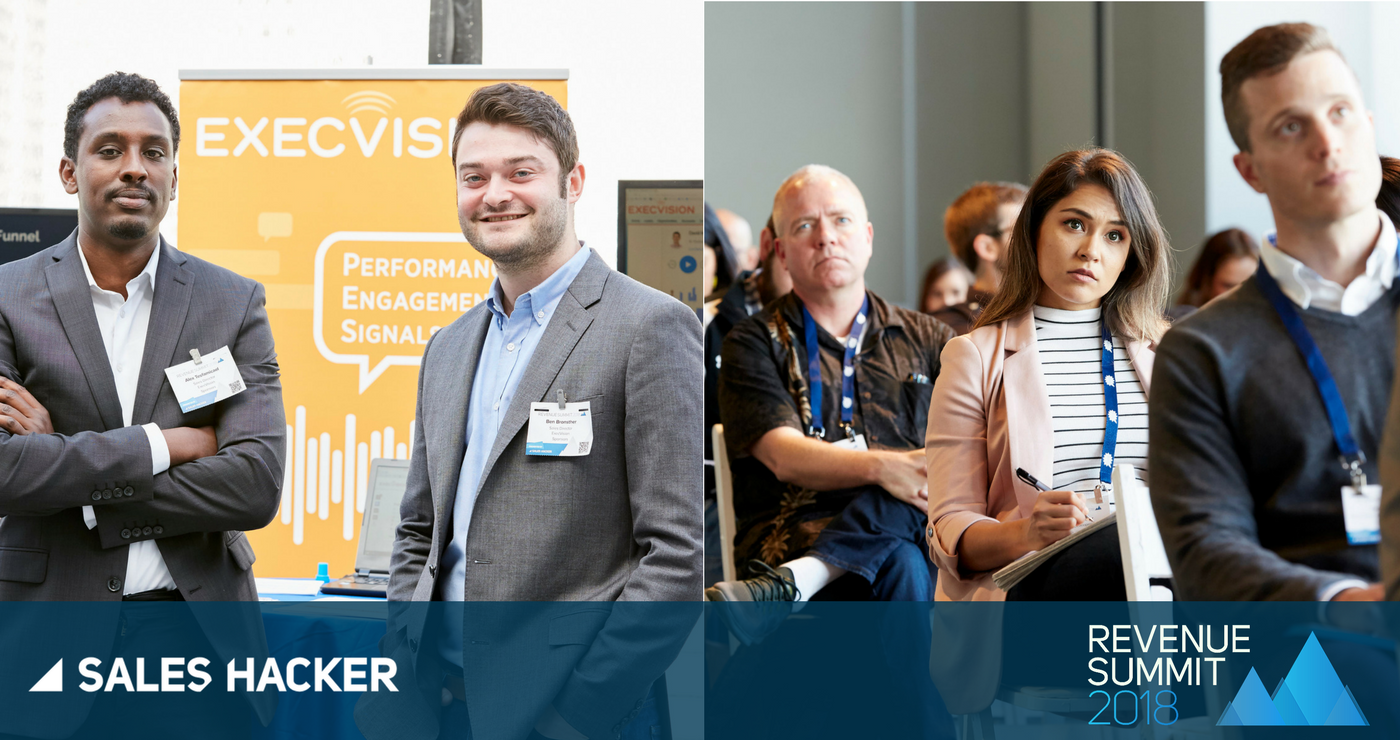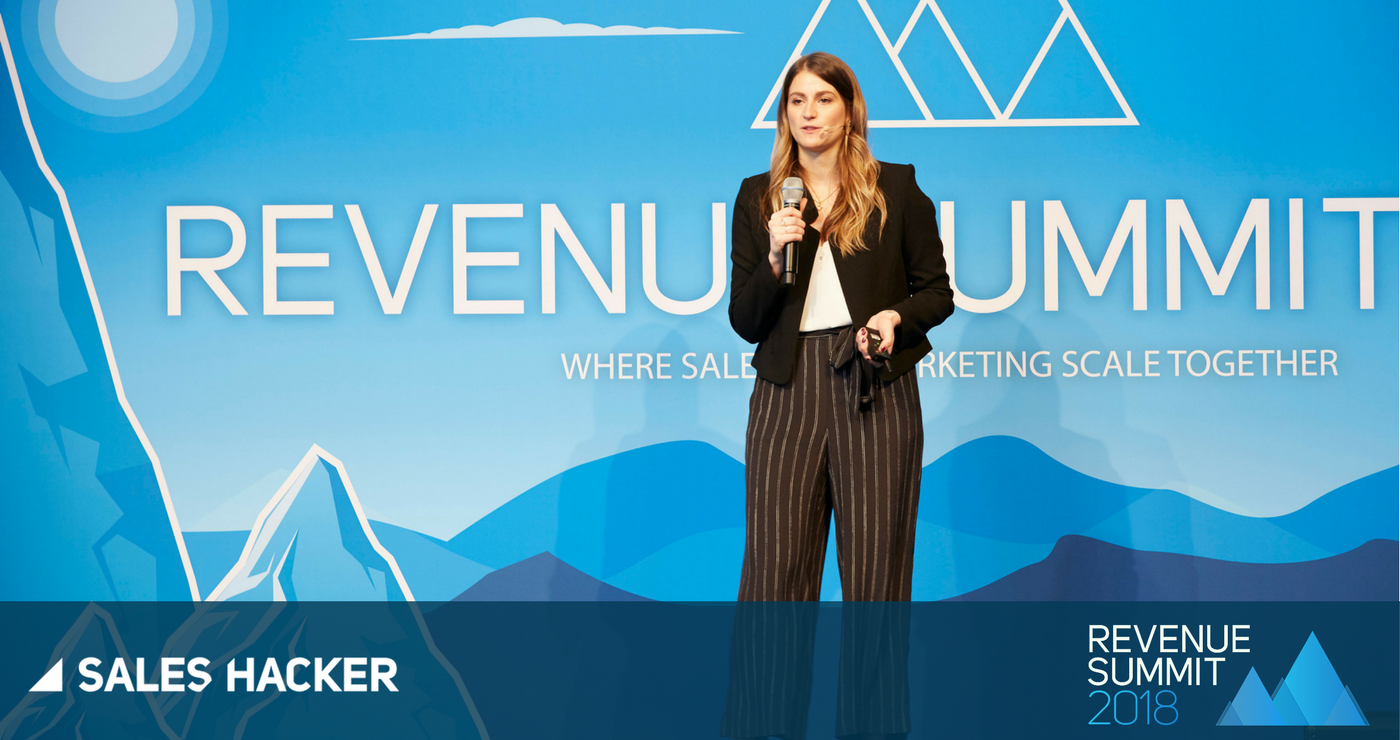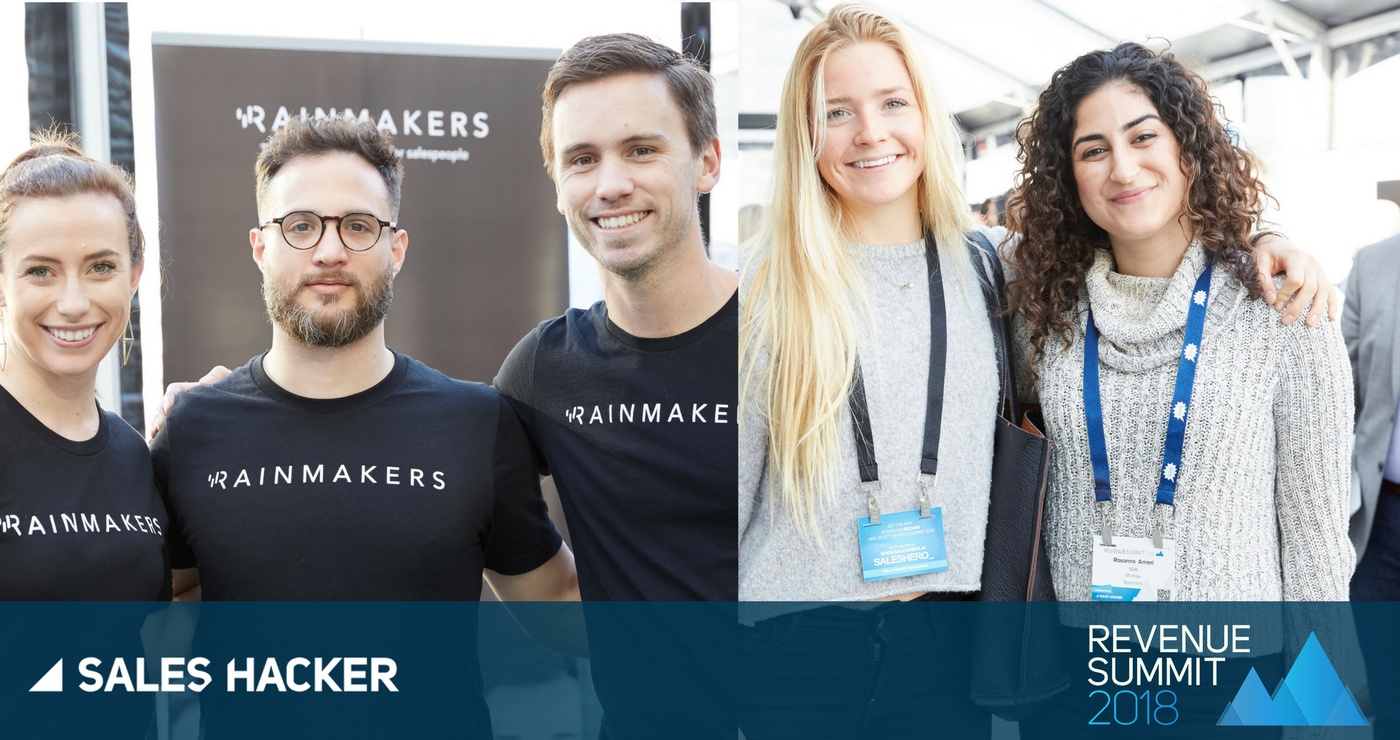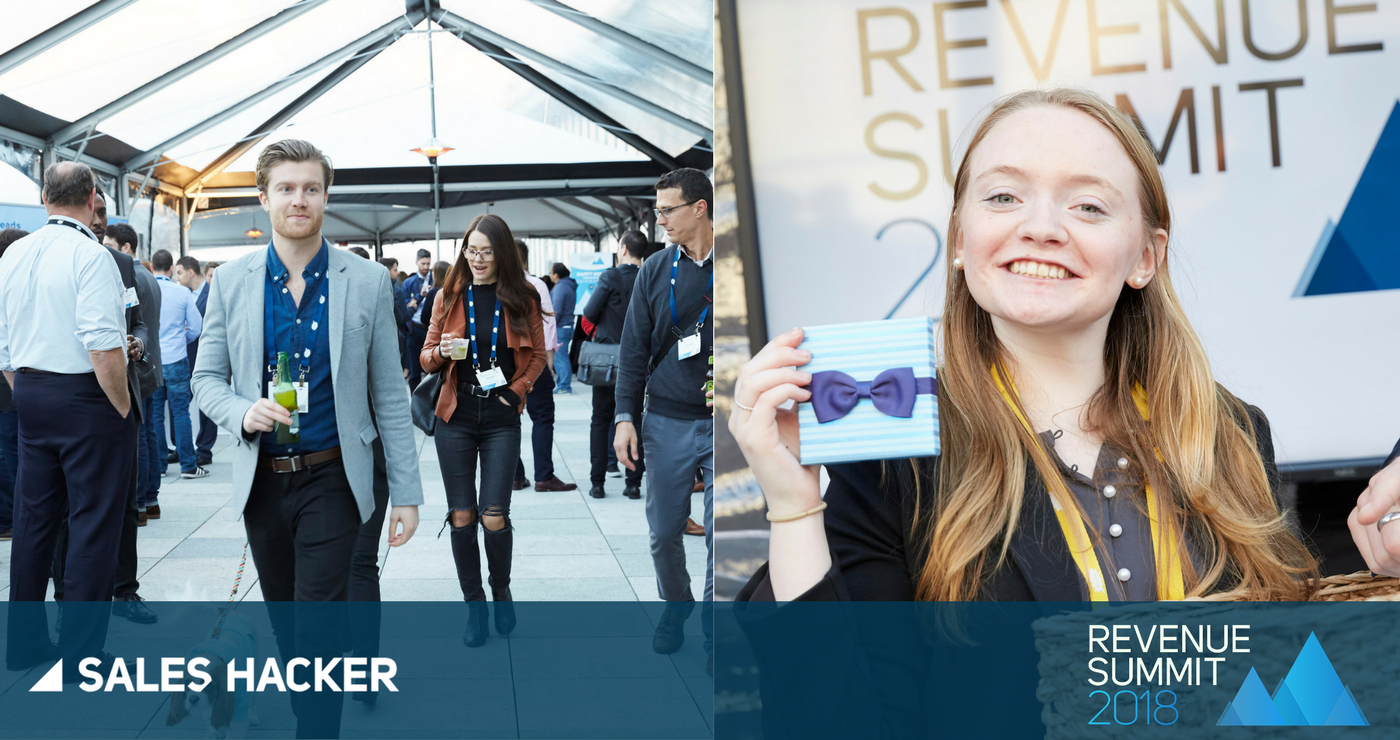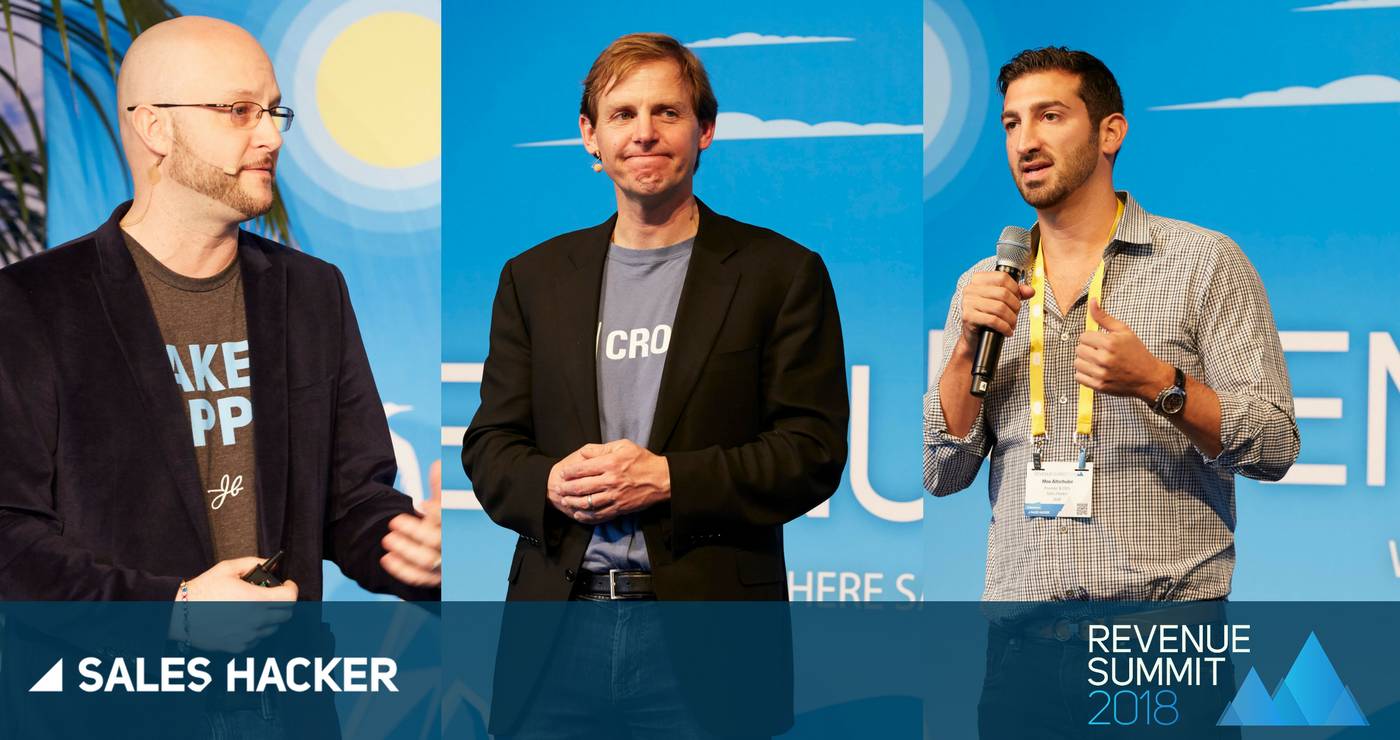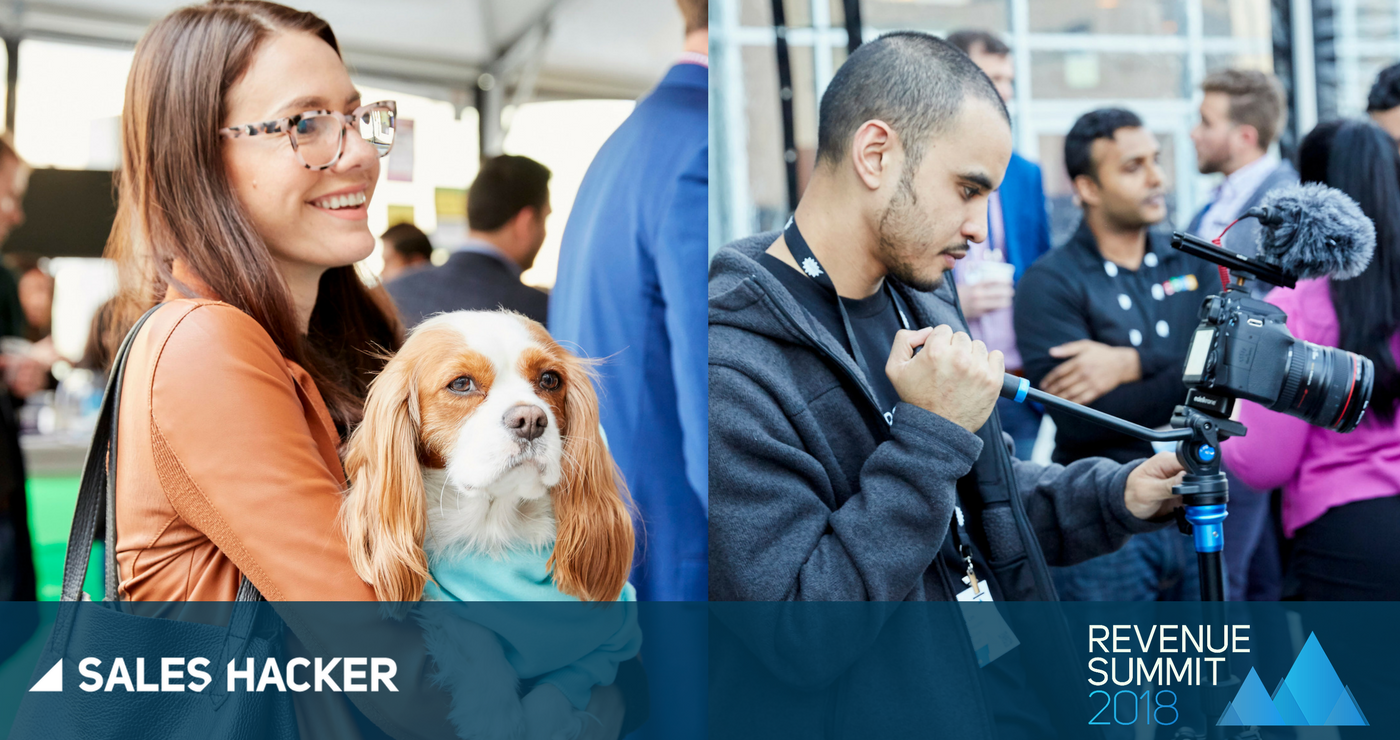 Get Full Access to Revenue Summit's Premium Video Content
I've barely scratched the surface with this summary! To dive deeper into all the popular content served at the event, head to the premium on-demand video bundle. Geek out until your brain can't take it anymore!