Revenue leaders are under constant pressure to provide an accurate forecast and it isn't getting any easier. Fortunately, sales forecasting tools are available that can do a lot of the heavy lifting by using algorithms to create more accurate forecasts.
If you're new to this, I got you covered — I'll run through some basics of sales forecasting below. Or, use this menu to jump straight to the tools:
Table of contents
What is sales forecasting?
A sales forecast predicts future revenue attainment based on historical data, industry trends, and the current state of your pipeline. To do this, your organization must track key processes and metrics like sales stage, lead source, forecast category, and average sales cycle.
Most CRMs have sales forecasting built in, but they may not be powerful enough to handle complex sales processes. This is where a targeted forecasting tool can provide huge value as part of your sales tech stack.
Sales forecasting best practices
The accuracy of your estimates hinges on the accuracy of your data and your reps' sales hygiene. Making sales hygiene a priority in your sales enablement programs will go a long way towards better forecasting.
There are four core best practices for effectively forecasting revenue that works for every business:
Regularly inspect your pipeline: Client-side approvals, competitor offers, and buyers ghosting can drastically change your forecast.
Automate processes: Integrate your CRM, marketing platform, and sales forecasting tools for accurate data.
Plan ahead: Don't lose sight of next quarter's forecast.
Use 1:1 forecast meetings to uncover and address roadblocks early.
Sales forecasting methodologies
Traditionally, sales forecasting has been done through the Intuitive Forecasting method.
This works exactly like it sounds: sales managers ask their reps about their gut feeling on the likelihood of a deal closing.
Your reps' intuition is important but can't be the only qualifier. That's why these four methods are popular approaches to sales forecasting:
The Lead Value Method: This model analyzes historical sales data and assigns a value to each lead source so you can better predict which leads will turn into revenue.
The Opportunity Creation Method: The focus of this method is on your behavioral and demographic data, such as company size, to determine which opportunities close and their deal size.
The Opportunity Stage Method: This model uses probability correlated to sales stages to give you an idea of how close a deal is to closing.
Multivariable forecasting: All of the above. Because of its complexity, you'll need to have forecasting software that can use predictive analytics.
Do I need a sales forecasting tool?
The short answer? Yes, you probably do. These tools use algorithms and even machine learning to precisely predict revenue based on historical data, trends, and market changes. An excel spreadsheet just can't compete. Powerful data crunching allows you to do the following.
Predict revenue using historical data
Predicting revenue requires slicing and dicing data from different angles. You're able to arrange deals by their likely close date, and then compare those to similar deals that have already been won. This allows you to benchmark for future projections.
Automatically adjust forecasts
Quarterly forecasting = constantly changing. There will always be unexpected losses but a constantly updated rolling forecast can reflect changes in your business and market. Some tools give you a "what-if" analysis so your sales organization can react to changes and still meet sales goals.
Employ AI-based insights
AI-based projections and analysis use machine learning to identify trends in risk and buyer sentiment. Your reps can change their approach early to avoid common mistakes.
How do I evaluate sales forecasting tools?
Before you start diving into product demos and trials, create a team of stakeholders to take part in the evaluation. If you don't have a formal sales process in place, prioritize this task. Otherwise, you may purchase a tool that won't fit your needs six months out. Lastly, there are a number of dependencies that have to be supported by a new forecasting software.
Stakeholders
Marketing and sales teams must work hand in hand to build out your sales funnel, sales process, and forecasting goals. But they aren't the only important stakeholders.
Bring in your Marketing Ops and Sales Ops leads or your RevOps team to ensure your plans align with their policies and tech stack. These are crucial teams during a purchasing decision, along with finance.
Finally, don't forget PeopleOps (or HR). Streamlining your forecasting process will impact hiring decisions and potential reorgs in the sales team. If you are scaling your sales function quickly, HR will need a straightforward way to work with managers to measure the performance of their reps.
Know your process
Before evaluating any sales forecasting tools, ensure you have a sales forecasting process in place. Software can bring your plan to life, but it can't give you everything, like the meaningful insights that your reps contribute. Choose a forecasting methodology and begin tracking the relevant metrics.
Dependencies
Finally, review other dependencies that must be taken into consideration before purchasing any tool:
Number of sellers: The more sellers you have, the more activity you need to manage. If you don't have a CRM in place, focus on that first, otherwise, your forecasting tool will not have the right data to be of value.
Policies: Comp plans, discount offerings, and extended trials all have an effect on how you measure revenue.
Territories: When you reassign territories or hire new reps, there is a significant ramp time before reps can forecast accurately and build new pipeline.
Products and pricing: Any planned changes to your product pricing and the addition of new products to the market will affect your forecasting results.
Seasons: Is your business seasonal? Forecast appropriately during these times and have your reps working on building up opportunities for later quarters.
Features and functionality
Some of the tools we're recommending do more than just sales forecasting and act as a CRM as well. Others laser focus on effective forecasting software. Here are some features that can amplify your forecasting processes:
Forecasting templates: users can program these templates with assumptions based on real-life sales behavior and market conditions. The templates run statistical analysis and produce forecast reports.
Helpful UIs for sales or data scientists
Integrations with all of your data sources including CRM, ERP, and marketing tools so that your data is highly accurate
Benchmarking based on your industry or past company results
Visuals and dashboards: sales leaders can view clear stats without having to run through calculations
Multivariate forecasting: use algorithms that allow users to adjust factors that may influence your forecast
Historical sales forecast records and audit trails
Collaboration: users can access, comment on, and adjust forecasts based on permissions
12 sales forecasting tools to consider
We've created a list of twelve sales forecasting tools that can help improve your forecasting accuracy and generate more revenue.
Outreach Commit delivers real-time pipeline analysis and buyer engagement signals to bring science to the art of forecasting. A rich set of forecasting features like Scenario Planner, Deal Signals and Historical Coverage Analysis enable revenue leaders to go from guessing the future to changing it with recommended actions.
"Running simulations has been cathartic, especially at the end of the quarter when everyone is looking for reassurance that we're going to hit our goals. I actually have Commit perpetually open in one of my tabs." – Evan J.
2. Salesforce
Salesforce is a giant in the sales management world. They offer a cloud-based CRM app that lets you forecast, track leads, and integrate with your marketing and services data.
They claim to increase forecast accuracy by over 42% and integrate with dozens of third-party tools. Access to Salesforce's most powerful forecasting features can get pricey and may be better suited for larger organizations.
"We have a clear view of the forecast. We can see all business opportunities in the short, medium and long term." – TrustRadius Reviewer
Oracle CX Sales is part of the Oracle Cloud CX suite and is a complete CRM solution. Its UI is designed to help reps remove distractions and focus on the right deals at the right time. It can pull in third-party data to give the business a robust foundation for forecasting.
This tool, like Salesforce, offers a lot of features but can have a steeper learning curve. Reviews say that it's not appropriate for SMBs or companies with small sales teams but valuable for enterprise businesses.
"Sales reps are able to accurately forecast how well their time is being used prospecting new customers and managing current books of business." – Simon V.
4. Pipedrive
Pipedrive says that their sales management tool is built for salespeople by salespeople. This tool gives step-by-step guidance to keep reps focused on their activities that close deals. Pipedrive offers helpful pipeline visualizations and is an affordable tool for small and growing sales organizations.
"Their estimation tools give me some very real and accurate data." – Matt H.
5. InsightSquared Sales Analytics
InsightsSquared Sales Analytics is designed to provide insights into sales processes, close rates, pipeline and revenue forecasts, and calculate KPIs. Reviewers said that InsightsSquared Sales Analytics gives them more insight that Salesforce dashboards didn't surface easily, and is more affordable.
"We use it to track and report on various metrics. It is instrumental in our reporting and forecasting." – TrustRadius reviewer
6. Clari
Clari helps B2B companies increase win rates, shorten sales cycles, and uses AI and automation to improve forecast accuracy. Clari says their Connected Revenue Operations platform uses AI and automation to align forecasting across all go-to-market teams.
SalesDirector.ai helps B2B sales teams scale through intelligent sales analytics. By capturing email and calendar data alongside CRM data, they can deliver predictive insights about pipelines and customer behavior.
This is an AI- and machine learning-based platform and reviewers say it's very easy to set up and configure.
"We are already seeing correlations between certain activities and customer contacts that prove an increased likelihood of a deal closing. The estimated forecast of sales by quarter is pretty darn accurate." – G2 Reviewer
Collective[i] calls their software Customer relationship "Optimization," which offers sales professionals guidance through the buyer journey using AI prompts on how to accelerate deals.
A popular feature on review sites is the deal risk alerts that automatically lets you know there is a problem. You can even invite people to collaborate on forecasts from outside your organization.
"No more data entry issues (their AI logs everything) and daily forecasting which means the team knows the impacts that come from changes in deals each day." – G2 Reviewer
Really Simple Systems CRM is a super easy CRM to use. They focus on making it easy to build great customer relationships. This tool is ideal for small businesses and early-stage startups that have straightforward forecasting needs.
"Adding forecasts and targets and the ability to monitor the progress with this ensures you stay on track and can review at an early stage." – Paul R.
10. Zoho CRM
Zoho CRM makes sales productivity fun with games that help you exceed sales quotas. They also provide AI predictions to help prioritize deals likely to convert. Zoho also has an AI assistant that delivers predictions that help companies prioritize leads and deals that are most likely to convert.
"Organizations can forecast revenue accurately and track employees' performance" – Jenrola A.
11. Salesflare
Salesflare is a zero-input sales pipeline tool with visual pipelines. It's intuitive and easy to use for small B2B businesses. This platform is a good introduction in to sales pipeline management and forecasting.
"I have my forecast at a glance, see the opportunities and income, leads, lost reasons, and it syncs with the mobile phone." – Benjamin P.
12. Prophix
Prophix forecasting lets you create rolling and moving forecasts, dynamic and real-time forecasts, and can provide both daily and multi-year forecasts to boost accuracy
"It's a budgeting and forecasting solution with amazing customer services and user-friendly applications" – G2 Reviewer
Takeaway
It's not one-size-fits-all. Have more questions? Ask our community in the Sales Management or Revenue Operations channels.
---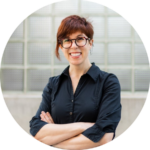 Updated by Kendra Fortmeyer @ Sales Hacker 2023