Key takeaway: Account executive Varenya Penna uses wins and learnings from her BDR-to-AE journey to create the 90-day SDR-to-AE guide she wishes she'd had.
Starting your journey from SDR to AE? Bookmark this guide
"What does a BDR do, anyway?" my mom asked me. I'd just gotten a job at a company that deals with AI solutions, and I would have to relocate.
"I think it's something like customer success — but I guess before they become customers? I'm not sure, Mom. I'll figure it out," I told her.
So. If I were to look back at my journey and how far I have come from — the "What does a BDR do?" to being an account executive who's closed more than 70 logos — I would say I have grown quite a lot professionally.
There's one major moment in my career graph I cherish: the transition from being an outbound SDR to an inbound AE.
Related: Everything You Need to Know About Being an Account Executive (2023)
There were a few things that I did that turned out to be the biggest pillars of my AE foundation… and a few things that I wish I did that would have given me a longer runway to fly.
So, for my fellow BDRs and SDRs aspiring to be AEs, I've written the 30-45-60 day plan I wish I could give myself on day 1 as a brand new SDR, knowing what I know now.
Table of contents
---
The 90-day SDR-to-AE guide I wish I'd had
⏳ What to do 30 days before you become an account executive
Study deals by creating a CRM report
As a BDR, you can start by creating a CRM report of all the leads that you qualified and then handed over to your AE.
The idea is here to study the lifecycle of a lead from qualification to close (or loss).
This helps you understand the terminology used through the sales cycle and what the deal funnel looks like.
Related: Sales Cycle Management: Definition, Stages, and Strategies
Listen to your AE's calls
The leads that you pick from the above CRM report might have call recordings associated with them.
If so, study the recordings thoroughly. This will help you learn what the AEs did on the leads, how they navigated the conversations, and what was the end result.
Related: Need to Find Leads? 4 Tricks for AEs to Try
---
⏳ What to do 15 days before you become an AE
Internal organization mapping
You will have to work with multiple teams (like Solutions Engineering, SDRs, and Implementation Consultants) as an account executive.
To avoid surprises popping out of a hat, start creating an internal stakeholder mapping. Think about:
What team reports to whom?
How are the cross-functional collaborations working within the organization?
What is ROE (Rules of Engagement) are in place?
You can get this information by studying CRM deal links and speaking to the AEs you have worked with.
---
What to do on day 1 as a new account executive
Build rapport with the AE team
Make it a point to interact with all your fellow teammates and create a warm rapport with them.
You'll learn a lot from your fellow AEs. Pay attention to what they do (each person will have different tactics!), and seek help whenever and wherever you are stuck in your deal cycle.
A new AE usually always faces a lot of challenges in strategizing and navigating through deals. That's where your team backs you up.
Related: 10 Tips to Build Internal Relationships in Your Sales Organization
---
⌛️ What to do on days 15-30 as a new AE
Territory mapping
After being assigned your territory, study up.
For example, you might learn that one region is tech savvy, versus another which region needs a lot of nurturing.
Each region responds differently and the faster you understand this, the better you'll be able to navigate through the obstacles.
Find a mentor
Not every helpful AE is a high-performing rep. Not every high-performing rep is a mentor.
Your challenge: Identify the rep who has a healthy balance of both qualities (good mentor and strong performance).
Having a mentor by your side is one of the key areas that you'd want to invest your energy in in the initial few weeks.
Related: How to Create an Epic Sales Coaching Culture
Befriend your CRM and other tools
The CRM is a salesperson's best friend. Get to know your CRM in and out. And don't forget the other tools you have in place!
Becoming fluent in your eSign tools, lead generation tools, and outreach tools will set you up for success.
---
⌛️ What you should do on days 30-45 as a new AE
Figure out "What am I trying to solve?"
There's a core problem that all AEs (good ones) tend to solve when they go on calls. There's a core problem that your tool is tending to solve as well.
Even before you dive into the tool or the ideal customer profile (ICP), understand the problem you are trying to solve — the core of it all.
Shadow other AEs on calls
Shadow calls of your fellow AEs to see how they think fast and on their feet during the calls.
You'll learn the basic and common objections that are thrown at AEs, and how the AEs handle them.
---
⌛️ What to do on days 45-60 as an AE
Deepen your product knowledge
After you have understood the ICP, DILO, and the problem you are solving, it's time to get deep with your product knowledge.
As a new AE it's okay to not understand the product in and out. But you do need to know enough to help your prospects understand what the tool does — and what it can not do.
Learn how to handle the question, "What does it cost?"
Pricing is a question that every prospect asks at some point in the sales cycle.
While understanding and studying the pricing structure, forget about the pitch for a while. Forget about mugging it up. Get deep and dirty with the understanding of why the pricing is structured the way it is in your company.
This will help you pitch and position effectively when prospects ask you the inevitable question, "How much does it cost?"
---
Day 60 as an AE
Put all the pieces together
After 2 months of training and ramping up, you'll have all the pieces of the puzzle to ace your first discovery call.
All you have to do is put all these pieces together and pull through the final picture: The end of the sales cycle.
---
Here's to your success as an AE!
These pointers are only to throw light on the things that are expected in a new AE's journey to becoming a seasoned AE.
Sometimes the transition from an SDR to an AE might feel really overwhelming. This is normal! You're leveling up and pivoting hard on both your soft skills and hard skills.
But remember, the core is always the same — driving a lead towards closure so they become happy customers.
If you're an SDR, tell me if you found this helpful in the comments below! If you're an AE, what would you put in your 90-day SDR-to-AE guide?
---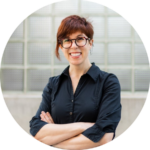 Edited by Kendra Fortmeyer @ Sales Hacker 2023