This a summary of an inaugural survey by Sales Hacker and LeanData — the State of Revenue Operations 2018.
The Evolution of Revenue Operations
Businesses naturally obsess about revenue and creating a successful revenue model. A large number of people may know or use your product. But, unless that awareness or usage translates into revenue, the business practically operates at a loss. This is the link between business success and revenue that Fortune 500 companies are ranked using revenue as the principal metric.
No wonder executives lose sleep over how to monetize a service or motivate their sales reps to meet revenue targets. And no wonder every imaginable concept has been introduced into the dynamic just to obsess even more about revenue.
First came the Chief Revenue Officer (CRO) — a C-suite level role tasked to lead just about everything directly related to revenue generation. A search on LinkedIn yields more than 12,000 results for this term. Thus reflecting the role's healthy adoption by businesses of every size and industry.
And then came Revenue Operations.
Rev Ops has been making the rounds lately, stirring things up in the boardroom. The buzz around Rev Ops is getting more intense as the race to competitive advantage reaches full throttle. Given the adoption rate for CROs, the likelihood that Rev Ops will just be another passing trend is very slim.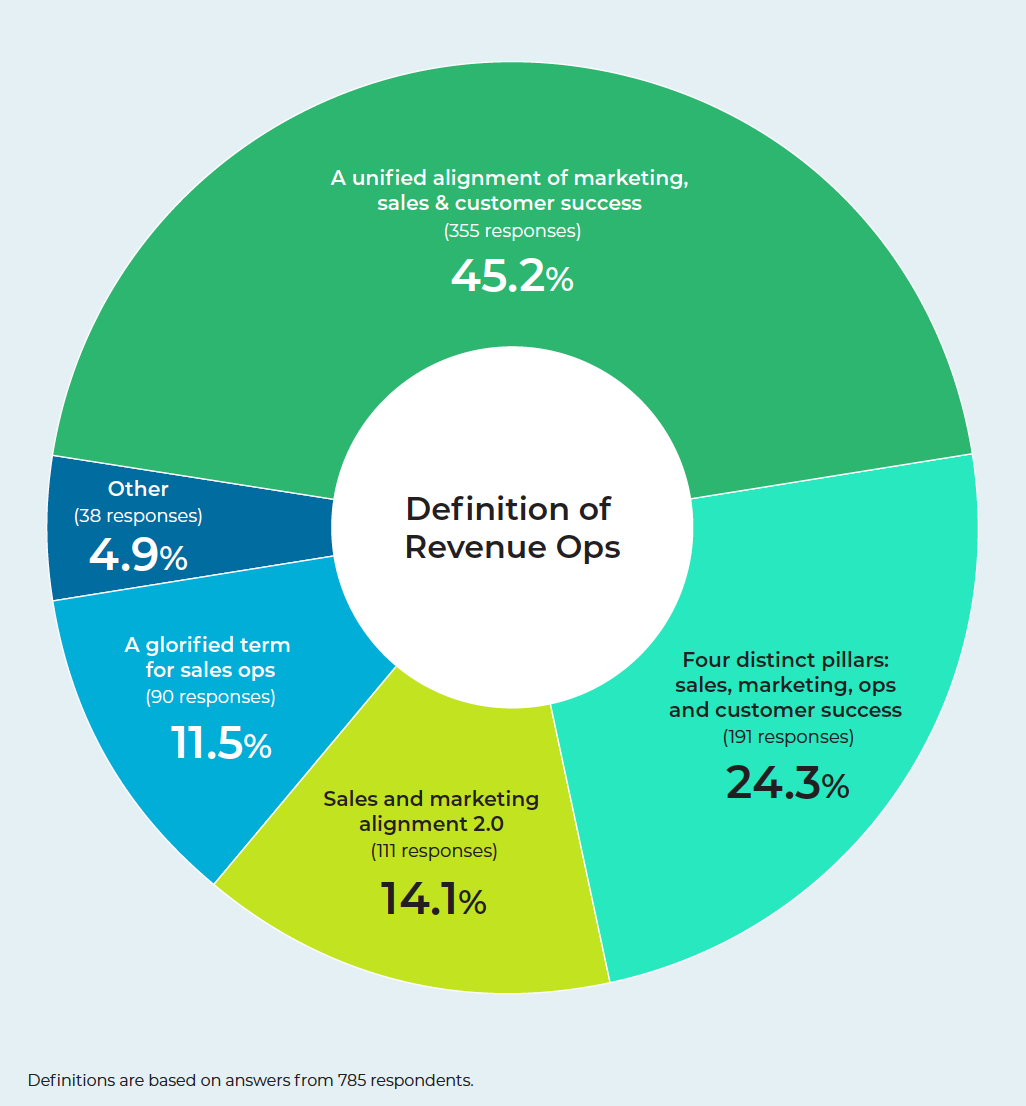 The question is —
Have We Finally Cracked The Code To Revenue Bliss?
Revenue Operations arose to unify, measure, analyze, and drive three principal owners of revenue generation. These are the hopelessly siloed bubbles of sales, marketing, and customer success.
Using technology and data, Rev Ops aim to centralize and turbo-charge revenue generation, so that what you get is a revenue engine on steroids.
Can Rev Ops really deliver?
In the State of Revenue Ops 2018 Report, LeanData and Sales Hacker surveyed nearly 800 sales and marketing leaders from various industries. The survey shed light on how their respective organizations perceive, adopt, and implement Revenue Operations.
Eye-Opening Stats from the State of Revenue Operations Survey
The definition of Revenue Operations from the unique perspectives of key thought leaders
The business case for Rev Ops
The pace at which Revenue Ops is being adopted among B2B companies
The challenges B2B companies face when attempting to build a Rev Ops team and its support infrastructure
The comparative efficiencies of market qualified leads (MQL) vs. sales qualified leads (SQL)
The biggest potential pitfall related to Rev Ops implementation
The top KPIs and metrics to use and which team owns these metrics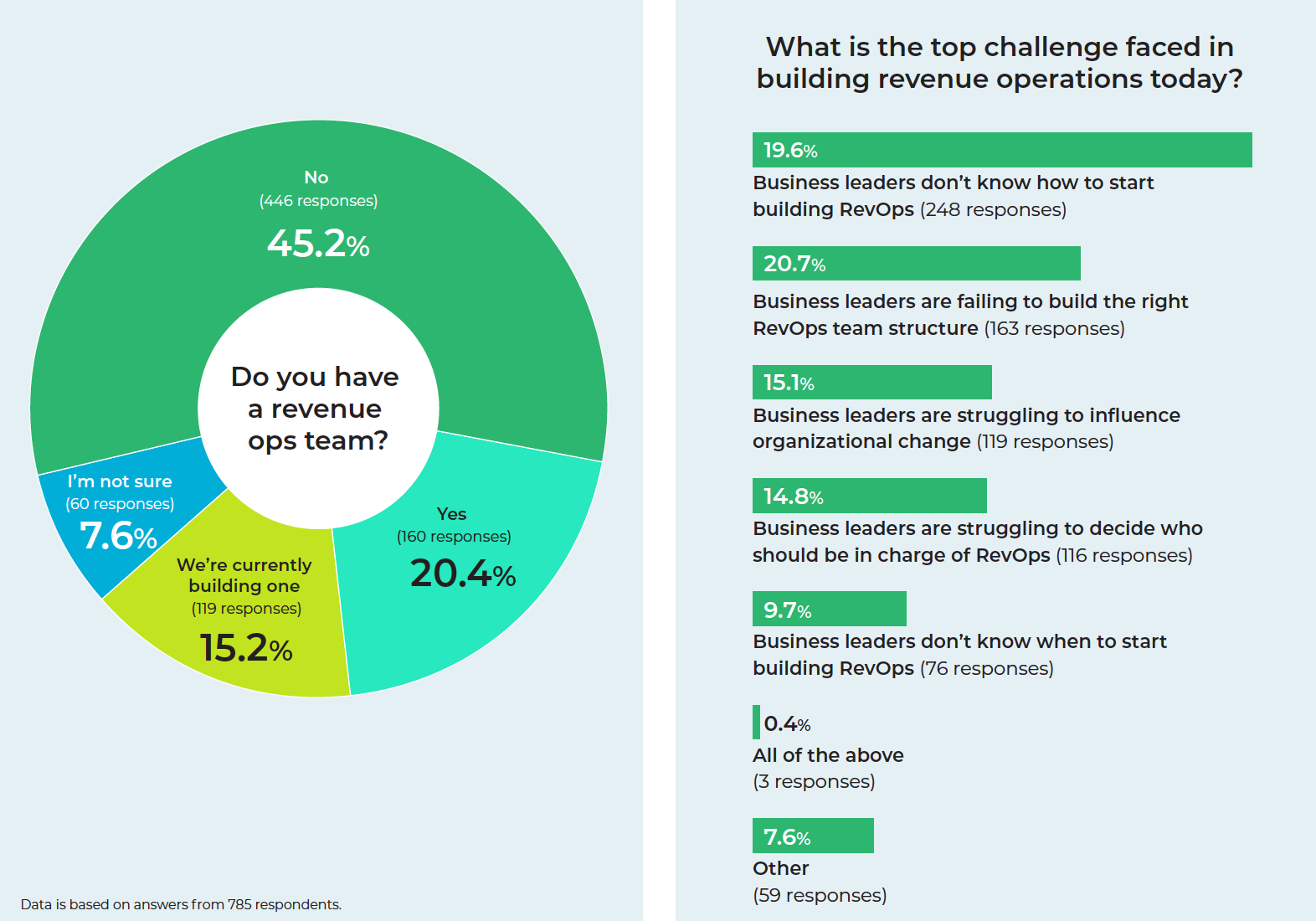 Final Takeaway
Rev Ops is a nascent phenomenon that emerged out of the dire need to unify and optimize the processes that generate a company's topline figures.
The buzz around Rev Ops lingers largely because there remains a vacuum in business organizations. Opaque silos continue to exist and where alignment between the sales, marketing, and other revenue-focused teams is far from perfect.
"To drive revenue more efficiently, and to optimize internal processes, businesses are seeking dedicated revenue ops teams. They will have their own revenue ops KPIs. It's not just a siloed sales or marketing exercise anymore. Driving revenue is a hybrid responsibility." ~ LeanData CMO Karen Steele
Has your company already adopted some form of Rev Ops framework to bolster sales performance?
Is your organization ready for transformation?
Discover how businesses like yours have built their own Rev Ops team to grow revenue and improve efficiencies.