I still have not recovered my voice from last week's Unleash Conference put on by Outreach. The gorgeous venue – an amazing resort in San Diego – was second only to the caliber of attendees and conversations that I was able to have.
1200 people, 50 speakers, 3 days, ~500 different engaging discussions… So was it worth sounding like Gollum for four days after? Absolutely.
"This is like if my LinkedIn feed came to life for 3 days, all while the sun is shining!"
That's something I overheard as I walked around the expo hall packed with over 30 of the fastest growing technology companies in the world (ie. LinkedIn, Gong, Intercom, Chorus, Drift, etc).
There were hundreds of incredible highlights from the conference I want to share with you. But how could I choose between an opening keynote announcing some extremely exciting news for the world of sales tech (can you say Outreach Galaxy?), content from Jacco vanderKooij & Robb Jeppsen, early-morning workouts with David Gerhardt, a 90s dance party, and a final keynote from the Iceman, Wim Hoff himself?
Nope. Can't choose.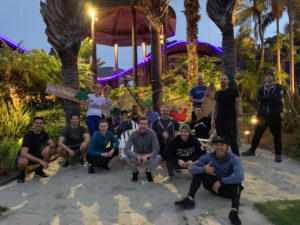 So instead of specific event highlights, I want to share with you some common themes I heard about the state of sales tech after having (literally) hundreds of different conversations with the industry leaders in the sales technology space.
Here's what I learned.
1. Salespeople Are Now Thinking Like Scientists
A lot has changed since I got into the world of sales/marketing technology almost 5 years ago. If I asked a BDR or an AE what was on their mind back then you would probably hear something like "I'm not getting enough leads from Marketing" or "I have this cool new subject line that's somehow performing way better than all the others".
Last week was a little different. I heard things at Unleash like:
"I've been using AI to help uncover new leads on my own from people's out of office replies."
And:
"Our team has been A/B testing a statistically significant sample of subject lines and now we not only know which is the best, but we can tell you why…"
Now with the technology to back them up, the best salespeople are putting data first and thinking like scientists. I wouldn't be surprised if the Sales Development leaders of the future will be called "Sales Scientists" – you heard it here first.
2. Communities (not Companies) Are in The Driver's Seat Now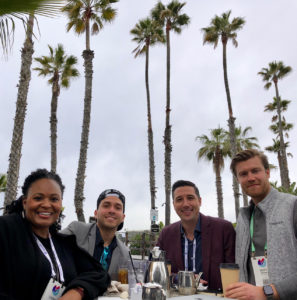 Sales Technology companies are no longer the only ones driving the sales tech conversation forward. There was strong representation from some amazing sales communities like MSP, #GirlsClub, Bravado, NAWSP, AA-ISP, and The Revenue Collective. I'm confident that each one of these communities will have a big hand to play in molding best practices and defining the Sales Tech landscape of the future.
Why is this a good thing for sales?
Plain and simple, it will keep every vendor in the space honest. They can no longer hide behind fancy marketing language because these third-party communities have ideas and opinions of their own. And buyers in every industry continue to demand even more transparency and expert-led conversations.
We've seen review sites (like G2Crowd) explode over the last few years, and I think these communities are going to be the next iteration of that trend.
3. Flying cars are here, and you need to get ready
The gap between early adopters of sales technology and those that still haven't fully dove in is widening fast. I'm already starting to see organizations get left behind. Sales organizations that are embracing the idea that "how you sell" is as important as "what you sell" are beginning to dominate their competition.
For example, a few organizations I spoke with are still finding contact information manually, just beginning to set up automated email sequences, and aren't yet paying attention to intent data.
Meanwhile, companies like Dogpatch Advisors are helping their clients fully automate the actions of their best sellers. They're using a mixture of sales engagement platform and lines of code that crawl the web and embed screenshots into a sequence of fully automated email campaigns. Sellers are only notified when a prospect shows some intent to purchase.
The former is just getting their Learner's Permit while the latter is zooming around the sky in flying cars.
My advice for those nowhere near the latter? You can't skip ahead and go straight to flying cars but you can start by laying the foundations tomorrow so you don't fall further behind.
RELATED: How to Structure Your Sales Organization for Maximum Efficiency
4. The Market Will Demand Strong Eco-systems
There is no doubt that the sales technology landscape is crowded. Large organizations might work with 6-9 different sales technology vendors all serving different functions of their sales process. For years, it has been difficult to bring data from all these systems together and make sense of it all.
But that's changing. Customers of sales tech will soon expect their sales tools play just as nicely together as their marketing tools do.
At Unleash, I saw many vendors using the number of integrations they have as a differentiator. And of course, Outreach unveiled its new Galaxy, doubling down on an eco-system not just for other technologies but for community and enablement partners as well.
Strong eco-systems will ensure that data silos no longer exist in the sales org, and the focal point of the eco-system will be the Sales Engagement platform.
Why? Because it's the system of action – the link between buyer and seller.
Think back to about 2014. If you asked somebody what was in their technology stack then, you would hear "and obviously, we have a CRM" somewhere in their response. That's because right around 2014 (and probably before then) CRM became table-stakes.
After all the conversations I had with sales leaders at Unleash, I'm confident that we have hit that same sentiment with the Sales Engagement platform. Granted, it was a Sales Engagement conference so perhaps my findings are slightly skewed. But next time you ask someone what's in their tech stack, I would not be surprised if you hear "…and obviously, we have a sales engagement platform" in the answer.
5. The Enterprise is Jumping on Board
I was pleasantly surprised by the size and scale of the organizations that attended Unleash. For a while, some sales technologies seemed like they were relegated to live in the SMB, Mid Market and Commercial space, but it appears that's no longer the case. With companies maturing across the board and an overall increase in security and scalability, the Enterprise is taking notice.
As the Enterprise adopts new sales tech, we'll see which companies are built on strong operational and cultural foundations and which aren't. Automation in the hands of a great salesperson makes them better, but automation in the hands of a lazy salesperson makes them worse. The same is true for sales organizations, and new tools will draw attention to both fundamental strengths and weaknesses alike.
What's Next?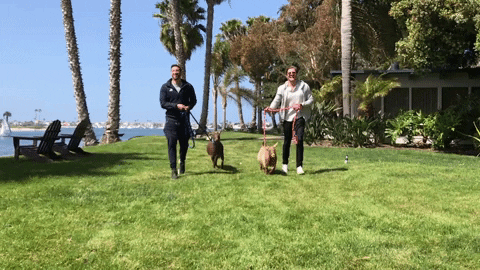 Despite feeling like I was walking through the future of sales and sales tech at Unleash, it also struck me how quickly these recent changes have become normal for early adopters.
Those who were quick to begin using new AI tools, intent data, clever integrations, and focusing on the selling process to maximize efficiency are already on to the next best action.
So there's much more progress to be made, and this isn't the ultimate pinnacle of sales. But we are on our way there.