2017 was an incredible year for sales and marketing, and WE KNOW 2018 will be even better!
With that in mind, we wanted to start a new tradition here at Sales Hacker, of rewarding the best in class practitioners from the year before.
Introducing, our 1st Annual Sales Hacker Top 50 Awards!
We've seen many other industry awards become popularity contests between influencers and thought leaders, (which is well deserved) but we wanted to provide an opportunity to finally show love and appreciation for those "in the trenches".
Our Sales Hacker Top 50 award categories are:
Sales Development
Account Executives
Sales Ops/Enablement
Sales Leaders
Demand Gen
Anyone with a company email can vote (ie. name@company.com).
So go out and vote for:
Your favorite rep that went the extra mile for you on that deal.
Your team's top performing rep that wins Presidents Club year after year.
Your most improved player or up-and-comer.
Your inspiring superior or employee.
Any other person you want to show appreciation for.
How It Works

Our Award Committee Members will be casting their votes that count as triple.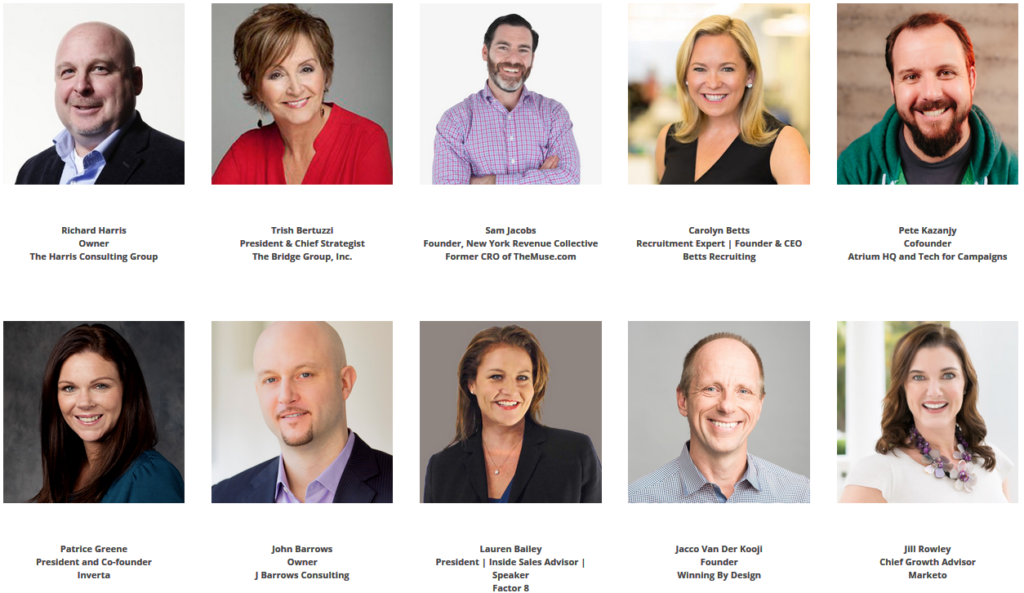 Votes from VP/C level execs will count as double. Everyone else's vote counts as one vote. You can vote for multiple people, but only once per person.
5 men and 5 women will win the award for each category and will be showcase after the voting period. We expect thousands of votes, so get out there and ask those you've provided value to for something small in return.
PS – We're announcing the winners at The Revenue Summit!
Know someone deserving of recognition? Make someone's day and let us know!