Hey Sales Hackers!
We're so excited to meet some of you at Dreamforce next week and wanted to reach out and let you know where you can find us! Please also feel free to comment below or join the discussion in the Sales Hacker Community on LinkedIn to let us know about other great events and happenings! See you there!
Share a drink with "Revenue Celebrities" including: Aaron Ross, Trish Bertuzzi, Jason Jordan and Lori Richardson. Guests will enjoy complimentary drinks and appetizers, exclusive book signings, a photobooth, prizes and more!
Where: ThirstyBear Brewing Company, 661 Howard Street (across the street from Moscone)
When: Tuesday, September 15, 2015; 7:00PM – 10:00PM
Cost: Free!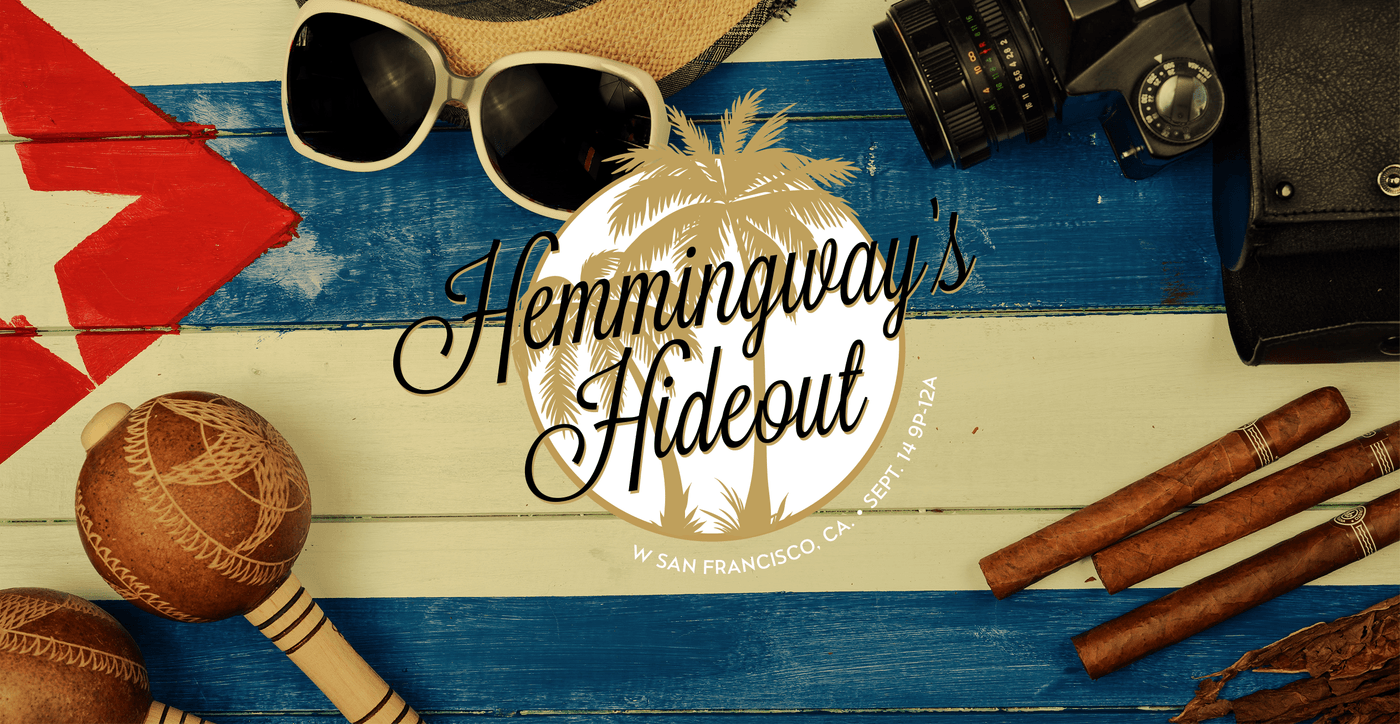 Join us at Hemingway's Hideout (aka W San Francisco) for a Cuban fiesta, where we'll be rollingcigars as if we're in grand old Cuba itself.
Where: The W Hotel, 181 3rd Street (across the street from Moscone)
When: Monday, September 15, 2015; 9:00PM – 12:00AM
Cost: Free!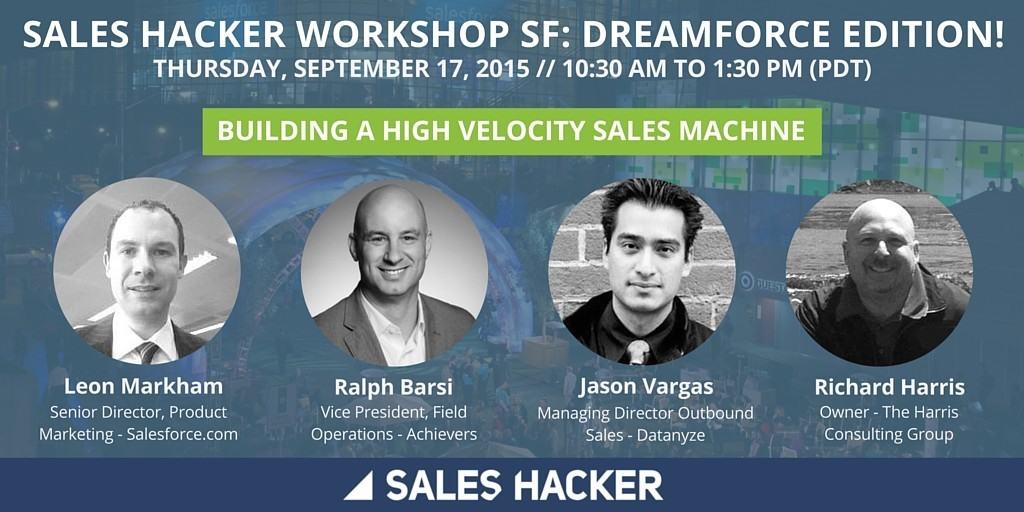 Join Sales Hacker for an exclusive and intimate workshop being run in partnership with Salesforce! We have top marketing and sales execs lined up to give you all the tools you need to build a high-velocity sales machine. This will be a business-changing opportunity for sales professionals and companies at any level. Seating is extremely limited—reserve your Early Bird tickets before they sell out!
Where: InterContinental San Francisco, 888 Howard Street (across the street from Moscone)
When: Thursday, September 17th, 2015; 10:30AM – 1:30PM
Cost: $199 for Early Birds

Join Salesforce for a 2-day event run in parallel with Dreamforce with sessions focused on practical knowledge and thought leadership to help you build, grow and give back. Just for startups.
Where: Moscone Center
When: Tuesday, September 15, 2015 and Wednesday, September 16 2015
Cost: $600. First 10 signups from SalesHacker.com get 50% off using D15SSFF30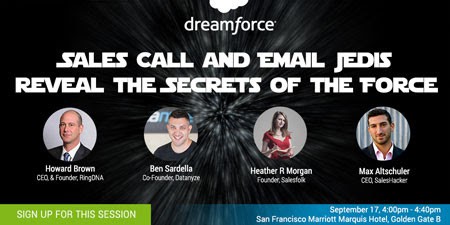 Join Datanyze co-founder, Ben Sardella, and his fellow sales Jedi as they discuss how to target and reach more prospects. The panel discussion, led by RingDNA CEO, Howard Brown, will focus on call and email outreach as well as proper lightsaber form.
Where: San Francisco Marriott Marquis Hotel, Golden Gate B
When: Thursday September 17, 4-4:40pm