If you're new to hiring a sales team internationally, the challenges can be overwhelming.
How to choose a country? How should we train remote, international sellers? Will they be prepared for the role?
These are some of the many questions I've answered in my decade-long career, and ultimately led me to co-found Strider, an online hiring platform for pre-vetted talent in South America.
Related: How I Built a Successful International Sales Team From Day 1
In this article, I'll help you tackle the challenges of hiring an international sales team — including four steps to define your strategy, and advantages and disadvantages you can expect along the way.
Building an international sales team: Strategy
These are my four must-have steps for defining your strategy.
1. Define the roles that you'll hire internationally
When you are beginning to explore building your international, remote sales team, the first step is to define which roles you want to place internationally.
Start with which roles your sales team needs for its next stages of growth. Do you need more top of funnel support? You'll be looking for SDRs. Need some support on your sales team from Sales Ops or Sales Engineers? And so on.
Next, determine which of these roles make the most sense to place abroad.
When you're new to building out an international sales team, it's best to start by hiring more junior roles abroad. Then, as you gain more experience, consider adding more senior roles.
Why? Simple — there's usually a larger talent pool for junior folks, so you'll have an easier time sourcing talent. Also, if the international remote motion is new to you, it's safer to learn the ropes with those in less business-critical roles.
Related: How to Manage a Remote Team (4 Fears You MUST Overcome)
2. Select a country or region to hire from
Focus your efforts: Choose a specific country or region to begin your search. Searching the whole world all at once will be overwhelming and leave you spread too thin.
When choosing a location to recruit from, it's important to have a clear understanding of the needs of your specific company and team.
When choosing a location to recruit from, it's important to have a clear understanding of the needs of your specific company and team. Use those needs to inform your decision of which country or region you'll hire from.
Here are my top four points to consider when selecting a country:
Time zone
Because the sales team will be in direct contact with the customers, it's important that there is a significant amount of time zone overlap between your international sellers and your market.
Tech teams can get away with wider timezone gaps because the nature of their work is more asynchronous. But if your sales team is located in Australia but your customers are based in the US, they might have a hard time communicating (unless your sales team is working the night shift!).
So get good alignment. If your prospects are in the Americas, focus your hiring on the Americas. If they are in Europe, focus on talent from Europe and Africa. And so on.
Related: 12 Survival Tips for Remote Sales Teams (From Real Remote Workers)
English level (or other language)
(I'm assuming for the purposes of this section that your prospects and customers speak English. If this isn't the case, feel free to sub in your relevant language.)
So, for customer-facing sales roles like SDRs and AEs, English communication is extremely important. Your customers will need to be able to interface with your sales team seamlessly and effortlessly to maximize your team's success.
For back-office roles like sales ops, a lower English level is acceptable, as long as you work with your team to have some understanding. (Do keep in mind: If you're considering adding customer-facing roles internationally in the future, start out in a region with enough English-speaking sales talent that you can later expand.)
Some regions have a higher level of English proficiency than others. To start your search, a handy tool is the EF ranking, which should give you an idea of general English proficiency in each country.
Once you've chosen your country and started interviewing people, filter for English communication skills in your interview process. For spoken English, that will naturally happen when you talk to them in the interview. Make sure to add a written portion to the interview process as well to assess written language ability.
Related: 10 Sales Interview Questions to Hire the Perfect Sales Team
Access to good professionals
You will also need to ensure that you've chosen a location where there are enough sales professionals in the area that meet your requirements. If you are only open to a single city or even a small country, there may not be a large enough talent pool to support your growth.
Consider the population of the area you've selected along with some research into the local talent markets to decide whether it makes sense to build your team there.
Costs
One of the most common reasons sales leaders consider hiring talent abroad is cost optimization. It kind of goes without saying, but different countries have different costs of living and average incomes.
Finding a country with a lower cost of living will help you build your team cost-effectively and allow your employees to have an excellent standard of living. It's a win-win relationship.
Finding a country with a lower cost of living will help you build your team cost-effectively and allow your employees to have an excellent standard of living. It's a win-win relationship.
Cost of living and average income are easily quantifiable statistics that should accurately reflect the realities of a given location. I recommend using Numbeo's Cost of Living Index and World Data's Average Income sites to find locations where talent will be satisfied with the amount your company can pay
Note: Be aware of local and regional differences in cost of living and average income. For example, the cost of living and income of Sao Paulo, Brazil is going to be much higher than a small city in the interior of the country.
Be aware, too, that just as you're looking for workers abroad, workers abroad are looking for you — and the ones with the skills and language requirements you need will command much higher salaries than the averages you see online.
3. Refine your search
Once you've defined the geographical location of your search, refine your search to find the best sales professionals for your company. Start with a narrow search and widen as you go.
Do your research on the best universities, best companies, and where sales talent aspires to work. Universities is probably the easiest filter to start with because rankings are found online. US News has an international college ranking that is generally accurate and can be filtered by country. Finding the best companies will require more in-depth research and might require working with some local experts to help speed up your search.
Lastly, for implementing your search use LinkedIn filters, local job boards, local sales recruiting companies, or even (if I may say so) a hiring platform.
4. Set expectations & implement good training
Expectations for the work environment vary widely between different countries and cultures. It's important to set expectations clearly from the start and make sure to continue to remind your new team members about them until you're confident they're on the same page.
It's also important to remember that now that your company is international, it's more important than ever to be inclusive of other cultures.
Related: How to Sell Internationally
Set up structured training sessions so that your new team members can learn quickly about your prospects and processes. Be aware that there may be things implicit in your operations that need to be more explicit in training sessions with your new team members. One-on-ones with these new team members are also important so that they get the support they need to be successful.
Advantages and points to consider
There are a lot of advantages to hiring a remote and international sales team. Here are some of the most important points to consider:
Advantages of building a remote international sales team
Attract global top talent
Many people around the world want to work for international companies, especially those based in North America, Europe, and Northeast Asia. That means that you're likely to have access to the top sales professionals in other regions.
Broaden your hiring options
It's a simple numbers game: By widening your hiring pool to more countries, you're able to find more candidates. Like having more top of funnel in your sales pipeline, having more people in your hiring pipeline will lead to more options at the end.
Cost savings
This is one of the biggest attractors for most companies: Hiring internationally from countries, regions, or cities that have a lower cost of living than where you're headquartered. This means that you will be able to give your international employees the same quality of living as your local team while spending less.
Less competition in hiring
Many hiring markets are less competitive than the US, so broadening your search allows you to be more competitive in the hiring market.
Challenges of building a remote international sales team
Search methods
Finding the right people is hard, and finding the right people remotely has its own challenges. You will need to adapt the searching methods and also the way you will interview talent. Be prepared for this.
Different English levels
Although there are many sales people in other countries, not everyone will have a sufficient level for the position. You'll have to take this into consideration when vetting potential hires and weigh it against the specific role they'd occupy and what level English is needed for the role.
Remote training and operations
Is your sales team already remote? If so, this shouldn't be much of an issue because you likely have most of the processes in place to ensure new team members are onboarded effectively.
If you aren't already remote, you'll need to make sure to consciously update your training and operations to make sure they work for remote positions. That way, your new team members will feel included and be set up for success.
I hope these tips and advice can help you get started with building your remote sales team. Connect with me, Neal Kemp, on LinkedIn if you have any questions or want to discuss remote hiring in more detail.
---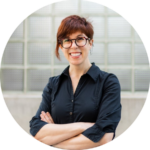 Edited by Kendra Fortmeyer @ Sales Hacker 2022