I've been an SDR, an SDR director, and now run a sales team at a startup.
I've been in the SDR trenches. A lot.
Typically, SDRs work from one of two territory models:
Static territories based on geography or vertical or business segment
A Wild West-style free-for-all where reps prospect into an addressable market wherever they'd like.
I've seen both kinds, and they can lead to a number of issues with imbalanced books. Think account hoarding, unequal opportunity to hit quota, missed revenue, and rep dissatisfaction.
I'll break down why and how these models are failing your reps — and how to implement the dynamic book management model that will fix it.
Why the old models hurt your sales team's attainment
In the free-for-all model, it can be harder for new reps to ramp because more tenured reps have more accounts locked up.
Conversely, in the territory model, you miss out on revenue because some reps have far more accounts than they can ever work. If your SDRs don't have time to engage deeply enough with a prospect, they never move into an opportunity.
Related: Territory Management Decoded: How to Uplevel Your Lead Routing and Scoring to Close More Deals (on-demand webinar)
To overcome these challenges, some sales organizations are turning to a more flexible approach to defining which accounts a rep might be assigned to work. Introducing…
---
The way forward: Dynamic book management
Dynamic book management is a modern sales territory design model that continually matches available rep capacity with the best available accounts.
A dynamic book management model actually does away with the concept of static territories entirely. Every rep is assigned a book of accounts, based on fit and in-market timing, as well as the rep's available capacity.
Dynamic book management is a modern sales territory design model that continually matches available rep capacity with the best available accounts.
Instead of being stuck with a set list of accounts — which is often more than an SDR can realistically work on a daily basis — reps can return accounts to a pool, assign them to a holding user if they can't work them, and get fresh accounts to replace them.
---
Proof points: Why dynamic book management works
Reps focus on the right accounts at the right time
Establishing a workflow where returning leads is not only acceptable, but expected, allows SDRs to focus on the right accounts at the right time.
This ultimately leads to increased achievement of common KPIs that sales development teams are measured by such as new opportunities created, account touchpoints and calls.
Related: The Top KPIs for Sales and How to Choose Them
Continuous feedback = better coaching opportunities
Having a constant flow of returned accounts and cycling in new ones that have higher potential, also provides a great opportunity for ongoing coaching and skill development.
For example, if one of your SDRs is returning a high number of accounts because they say an account is not interested, you should review their pitch and see if it can be improved.
Related: Your Template for Effective 1:1 Sales Coaching
Troubleshoot on the fly — not at the end of the quarter
Dynamic book management allows sales teams to be more nimble and address problematic trends in real-time versus waiting until quarterly attainment goals aren't met and the team must look back to understand what went wrong.
Related: How to Set the Right Goals For Sales Reps (With Examples)
For example, if there are a lot of accounts returned because they're identified as not being an ICP fit, you may need to review your ICP criteria and determine if anything needs to be tweaked across vertical, annual revenue, company size, persona roles/titles, or geography parameters.
Dynamic book management allows sales teams to manage account supply and demand continuously, keeping reps' books balanced and easily workable. So how do you implement it?
---
How to implement dynamic book management to boost attainment
This model hinges on SDRs understanding when and why to return accounts — and on ensuring those returned accounts are handled correctly.
Educate SDRs about when and why an account should be returned
You need to first educate reps on what is and what isn't a valid reason for returning an account.
This will vary by business and industry, but your sales organization needs to establish certain criteria that can be used to define whether or not an account is unworkable. Nothing tanks attainment like reps continuing to work accounts that are missing essential data or aren't the right fit — when they could be spending cycles building rapport with prospects that are more viable and in the market for your organization's product or solution.
Having a constant feedback loop allows reps to flag and return accounts, while simultaneously getting new ones to replace those that were sent back.
Here are some reasons a sales rep might return an account:
Issues with data quality:

Duplicate: The account already exists.
Missing or bad data: Contact info or company details are incorrect or missing. Data needs to be edited and missing fields updated
Not an appropriate fit for your business:

No ICP fit: This could be the wrong industry, company size or stage.
No relevant contact: No one at the company is in the role of the personas you target.
Timing misalignment:

"Get back to me": This response could indicate a prospect is currently under contract with a competitor, has said new budget is coming, or expresses other timing reasons.

"Not interested": The prospect said no and didn't give a "Get back to me" date
Out of business: The company has shut down or has been acquired
Related: How to Overcome the 10 Most Common Sales Objections
---
How to handle returned accounts to improve sales
The continuous feedback loop of dynamic book management — reps identifying unworkable accounts and regularly getting new ones to pursue — provides your sales org with valuable insights.
It's essential that returned accounts don't sit idle or get deemed "invalid" and discarded immediately. Instead, take time to review and analyze reps' return reasons often — weekly, or at least monthly.
Got returned accounts? Use these best practices:
How to handle accounts returned for bad data quality
Accounts returned due to data quality in dynamic book management are an opportunity for your RevOps team to improve data hygiene.
For example, a rep might find that the contact information for an account is no longer accurate, or a company's employee count is incorrect due to recent growth or layoffs. This alerts your RevOps team to the issue. They can resolve the problem by correcting bad or insufficient data and then quickly reintroduce the updated account back into circulation.
Overall, better data helps reps more accurately target identified prospects, and consistently flagging bad data for review will also help improve your entire CRM database over time.
How to handle accounts returned for bad timing or fit
If accounts were returned due to bad timing or fit criteria, dig deeper to identify potential trends and fix issues as they arise. You may unearth underlying issues in your sales org.
This happened to me when I was leading 5 SDR managers, each with 8 reps on their team. Part of our process was to review reports of each team's return reasons to make strategic decisions on the rep's next distribution and coach the managers on where to focus their team's energy.
Thanks to the reporting, I was able to see an increase in accounts being returned for reasons like "No longer in business" or "No industry fit" — which impacted opportunity creation numbers as well.
After the second month, I took the data to our RevOps manager to strategize about which accounts would be a better ICP fit for the reps. The answer I got didn't make sense. RevOps told me we didn't have enough accounts that met our ICP — but our CRM was filled with accounts that weren't clients yet.
This helped me identify a big anomaly — and learn that some of our AEs were holding on to the best fit accounts, even if they weren't working them.
As a result of this exercise, we incorporated a new process of retrieving accounts from AEs' books if there was no opportunity and no activity in the last 30 days. That enabled the SDRs — whose main goal was to outbound to those accounts — to set higher-quality meetings for AEs.
It was a win-win situation for everyone.
---
Conclusion
Technology tools can help streamline and automate this workflow so organizations can experience overall improved rep productivity, attainment of pipeline and retention.
At Gradient Works, we offer a free toolkit for SDR leaders here (no email or form fill required!). It includes more about returns, as well as a flowchart to help you diagnose SDR issues, and more. Check it out!
---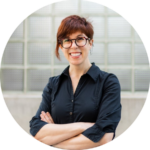 Edited by Kendra Fortmeyer @ Sales Hacker 2022