Anyone can read blog articles about how to write a sales email, but not everyone can create one that converts.
Get this: the average employee spends nearly a fourth of their workday in an email inbox, making it a vital part of communication, especially in sales. But email can become annoying, ineffective, and impersonal.
To help break those barriers, I'm providing a playbook to help you write the best sales emails that get responses in your industry. Emailing leads will become fun rather than a chore.
Keep Your Sales Email Short & Sweet
Always Include a Call to Action
Don't Be Afraid to Give Deadlines
Use New Technology to your Advantage
Personalize Your Damn Sales Emails!
Take it Beyond the Inbox
Related: 11 Must-Follow Rules for B2B Email Introductions
1. Keep Your Sales Email Short & Sweet
Writing a long sales email can be detrimental, causing prospects to delete or ignore it. The key is to write emails that are simple, fun to read, and to the point. If your email requires constant scrolling, there's a good chance it will end up in the trash.
The secret to writing the perfect sales email for your prospects is providing enough information that is packaged in a way that is both educative and fun. Your emails shouldn't be monotonous or boring or else you'll be chatting to yourself in your prospect's inbox, costing you a lot of valuable time and money.
This trick is called "infotainment", an amalgamation of information and entertainment. It consists of packaging your content in a way that is fun while delivering value to your prospects.
For example, research shows that the ideal length of a sales email is between 50 and 125 words. However, pushing to 200 words is okay, but you don't want to go any longer than that.
While your sales emails should be short, they should also be clean and neat. Always make sure you check for quality control! Try a tool like Grammarly to avoid costly spelling errors.
Try viewing it on a smartphone screen too, since it's very likely that it could be opened on a mobile device.
2. Always Include a Call to Action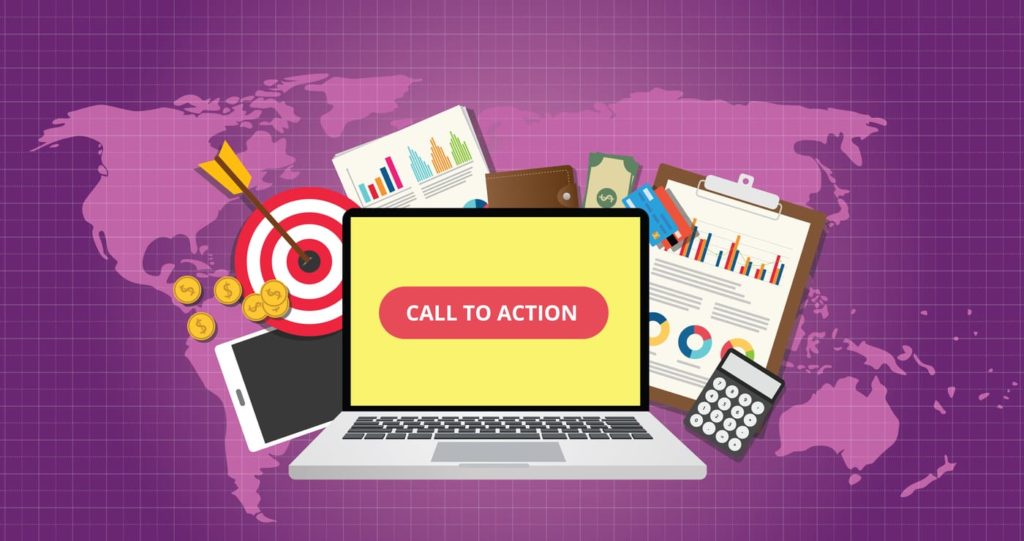 If you're writing a sales email to a prospect, chances are you are expecting something from them. Ask yourself a few questions while drafting your email – why are you sending this email? What is your expected outcome?
CTAs, or Call To Action, are designed to create action in sales emails. It's a phrase that tells the user precisely what to do and how to do it. CTAs persuade the prospect to take a particular action while giving them the 'how-to'.
What exactly makes a powerful CTA? A strong CTA must have the following characteristics:
Has an Action Verb: Sites such as online stores, strong action verbs may sound like shop, order or buy. The best sales emails contain action verbs that are clear and specific, outlining precisely what you want your prospects to do.
Uses Power Words: Powerful words can be used to elicit strong emotional responses in prospects. They create a sense of excitement and urgency, making the audience want to follow through with your call to action. Using powerful words is a great way to write sales emails that get responses.
Gives a Purpose or Reason: Your reason should clearly outline what the prospect stands to gain. Your CTA should offer value and incentive or motivation, whether it's to save money or invest in a specific idea.
If you are looking to schedule a meeting, suggest a specific date and time, including helpful details like the meeting duration.
Here's a specific example:
 "I would love to set up 30 minutes to show you how we can help you get more qualified leads. How's Thursday at 10 a.m?"
Not only is this email short and sweet, but there's a clear call to action. By including a day and time, it's easier for the recipient to agree. Also, there is an outlined reason in the CTA, informing the prospect of what they will gain.
3. Don't Be Afraid to Give Deadlines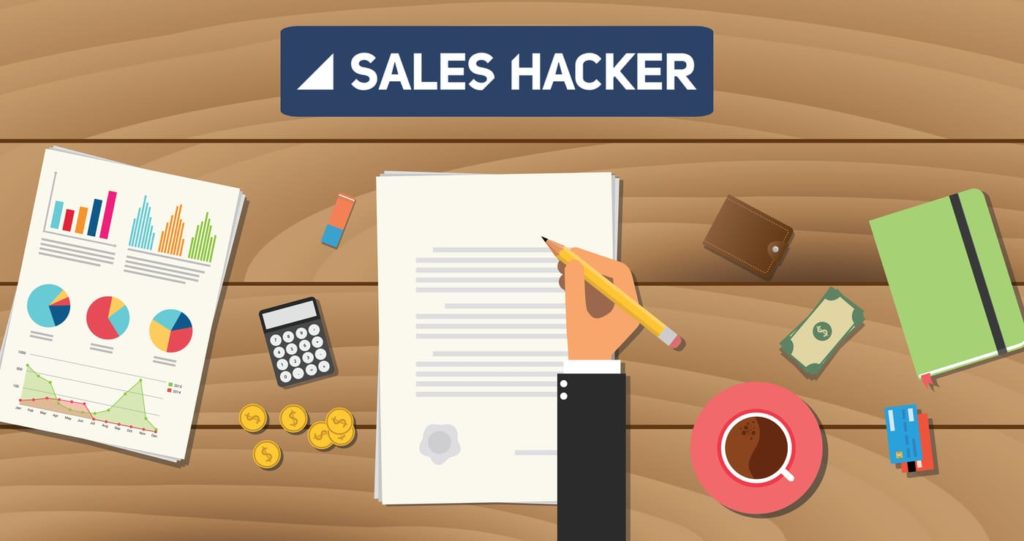 If you are expecting a response in regards to a proposal, give a deadline. Of course, do it tastefully. Don't make it seem like an ultimatum. You want to yield some sense of urgency while adding some friendly pressure to ensure the process moves forward.
Use action words, combined with a deadline creates a sense of urgency within the prospect. The deadline gives a reason why it's essential to act immediately. Examples of phrases that create urgency include "limited time" "hurry while stock lasts" and "download now" with a concrete deadline.
Try something like this:
 "Here's our proposal based on the details we discussed today. These terms are valid until EOD Friday. I look forward to hearing from you before then."
Studies show that deadlines work. Use them to your advantage in sales emails.
4. Use New Technology to your Advantage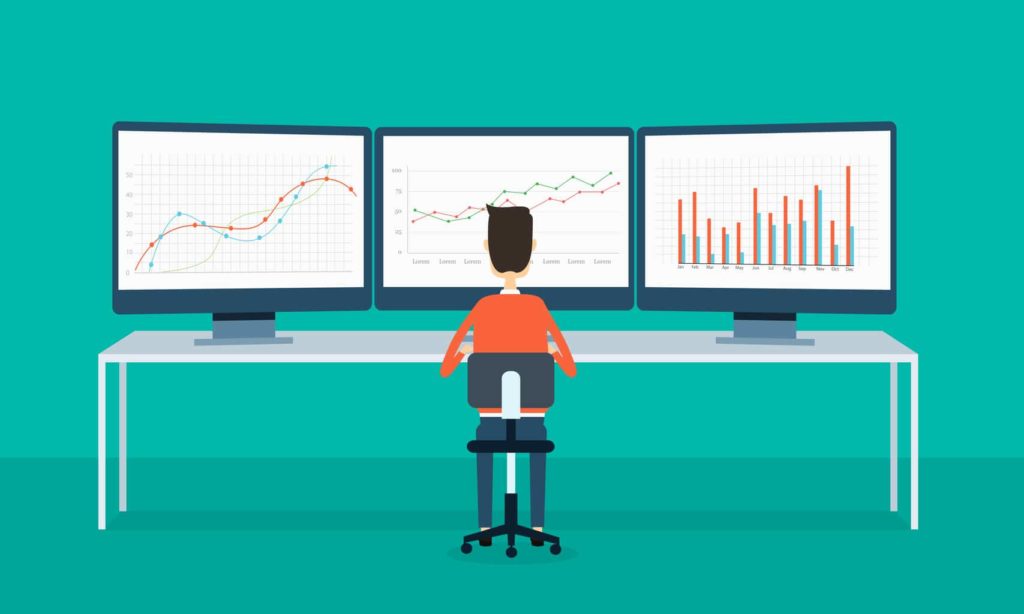 There are many new sales technologies available to make email communication more efficient. Email trackers can help salespeople determine sales email effectiveness as well as learn the habits of potential clients.
Let's say you sent a proposal to a prospect via email. With an email tracker, you can see whether that email has been opened and the type of activity it might be generating – was it opened several times? Forwarded to co-workers? Viewed in various cities?
Without an email tracker, you'll never know the activities your email triggered. An email tracker can also alert you to a good time to send a follow-up email, or give them a call since people generally check their email around the same time every day.
Other email management tools include Mixmax. Mixmax is a productivity application that allows users to see who has viewed emails and at what time, how to schedule communication, and even allows them to add templated messages.
Mixmax also allows users to track emails, synchronize tools and even share your calendar with your representatives.
Alternatively, you can use borrowed data for best practices. Companies such as MailChimp have done wonderful research on sales email benchmarks that can get you heading in the right direction.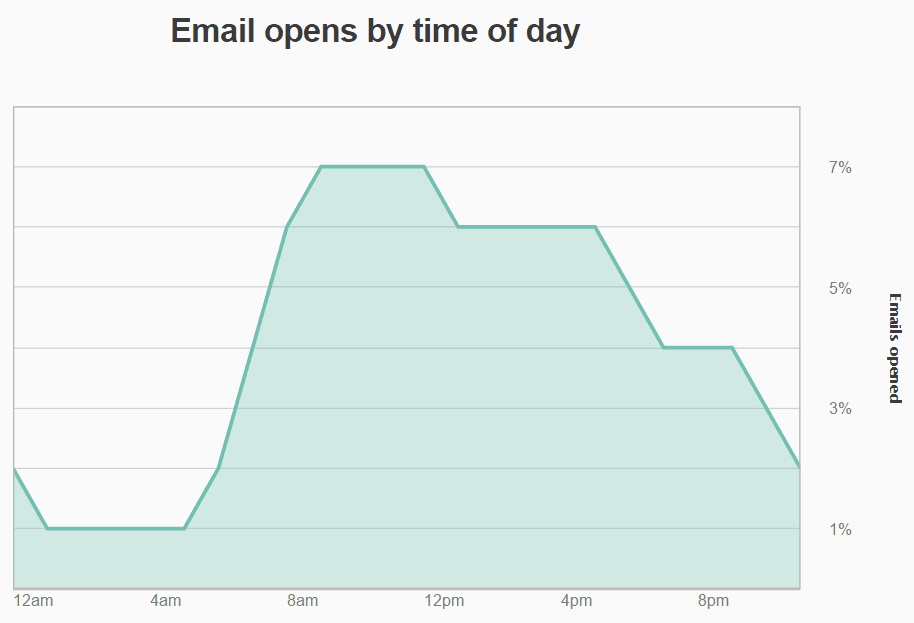 Yesware has also done extensive sales email research that includes a complete list of best sales email writing tips.
[slideshare id=44274812&doc=7emailsecretstodrivedealsforward-150204131926-conversion-gate02]
5. Personalize Your Damn Sales Emails!
Let's start with this: Emails with personalized subject lines are 26% more likely to be opened.
Don't be a robot. Don't be lazy. Do the work, and learn something about your prospect! Stalk them on social media to find something they've recently tweeted. Search their company name in the news to see if there's anything you can mention to show that you've done your research.
When emailing a prospect about your product or service, it's important to ensure that your email does not share the same information easily accessible via your company's website.
Instead, focus on the unique value that your product or service can solve for the company you are targeting.
Include a stat or two detailing the positive results that current customers have seen using your product or service to create a more compelling argument. You can also add stories while emailing leads: it's a great way to sell your product or service. They are entertaining while giving value to your leads. This allows them to process information efficiently.
Another tip to writing sales emails that get responses is to personalize your email to infuse your personality into every sales email you send. This creates a bond of trust between you and the prospect.
By going the extra step to create a more personalized email, you have a much better chance of connecting with your prospects.
6. Take it Beyond the Inbox
The sales process often follows an "email first, call second" process. As a salesperson, email should be used to generate interest, coordinate meetings, and deliver proposals. However, email is not appropriate for the actual selling – that should be done over the phone or in person.
Your initial interaction over email should be enticing enough to get a prospect on the phone or to schedule an in-person meeting, where you can delve into a deeper sales conversation about the specifics of your product or service.
Recap
Aside from all the advice above, your email should have 3 simple sections.
The Intro – Don't blow it here. The subject and the first few sentences have to be an attention grabber. It's the difference between getting opened versus getting ignored or blocked. It should be fun but educative, instilling the value that the prospect stands to gain.
The Value Proposition – Main point of your email. Keep it focused on value, and solving a problem for your prospect. Why should they care about you? If there is a clear and concise benefit to the prospect, you'll get a response. If not, you're dead to them.
Call to Action – Goes without saying, this is the crucial point where you tell the recipient exactly what you want them to do. As you'd expect, this can make or break everything. Remember, the CTA should use good action verbs such as buy, get, shop, and order. As you'd expect, this can make or break everything.
What is your favorite tip for writing the perfect email?