'Tis the season for reflections and resolutions. Selling more, earning more, and one-upping your 2022 self. Which means most sellers are focused on getting better and setting goals like:
A pipeline that's 3X bigger…
And adds an extra zero to my commission…
While working 10 hours less each week.
It's a classic mindset. Multiply, add, and subtract your way into a dreamy 2023.
And let's be real, who doesn't want all that?
Me, you, everybody does.
But that's part of the trouble — the top and bottom of this year's leaderboard will both start with the exact same goals. Which is why selling better always leaves you at the bottom.
So what's the alternative then? Selling different.
Standout sellers forget the math. They don't focus on beating last year's high score.
Standout sellers forget the math. They don't focus on beating last year's high score.
They step onto an altogether different playing field. Instead of squeezing out more performance from a Windows '95 operating system, they install different software.
It's like that old saying (which seems quite useless at first), "Nothing changes until something changes."
The point is: If you want uncommon results — revenue that's literally unmatched by anyone else on the leaderboard — then you'll need to develop a set of uncommon sales practices.
You can't do what everyone around you has been doing.
You need to sell differently.
---
Tested, hard-won uncommon sales practices
Last year, I spent over 100 hours researching and compiling a 15,000-word library of uncommon sales practices.* A set of hard-won, non-traditional "micro-trainings" on how to think and sell differently. It's all free and ungated,here.
*(Editor's note: For context, that's about ¼ of an average novel manuscript! — KF)
The good people at Sales Hacker were kind enough to let me share some of the more interesting points I learned from the contributors along the way, with the goal of helping you find a few unconventional practices to borrow for your 2023.
After you dig in, you might disagree with some of the advice. Which is kind of the point. So take what's useful, ignore what's not, and soak every practice in a big pool of you.
It's how you'll leave your mark this year.
Jump to:
---
Uncommon pipeline-building & prospecting practices
1. Target & sell to trainwrecks
You're probably reviewing your account list, deciding who you'll target this year.
Most reps will focus on expanding companies to, "Make their growth your growth." And on the flipside, they'll avoid the floundering companies.
Related: The Data Points You Need for an Effective Account Targeting Strategy
But Morgan Gebhardt's point is to look for and sell to the "trainwrecks."
The reason? Rapid "time-to-value" is the key to land-and-expand deals — which are an easier approach in the current economy. You'll always make a more visible impact inside trainwrecks.
So look for bottom performers in your customer peer group, not the all-stars.
Read Morgan's full write-up, here.
---
2. Quad-Tap to meet people where they're at
I have to say, this one made me a little squeamish at first.
Lauren Surman's a big advocate of the Quad-Tap. Using four different outreach channels. At the same time.
The Quad-Tap. Using four different outreach channels. At the same time.
For example:
A 45-second, personalized video sent inside a connection request on LinkedIn.
Comment on a few relevant LinkedIn posts they've shared.
Link to your video in an email, mentioning you reached out on LinkedIn.
Call them, followed by a voice memo if there's no answer, so can text back if it's easier.
Related: Slide Into the DMs: LinkedIn for Lead Gen
Using phone, email, social, Slack communities, etc — whatever's relevant to your prospect.
Which sounded way too intense to me at first. Annoying, even.
But here was Lauren's point to me:
"What's more annoying? A short, focused sprint that's highly-personal, to communicate just how important they are? Or a long, drawn-out chase over the course of weeks when they're not interested in hearing from you?"
Her follow-up point is that the Quad-Tap gives your prospects options. They can choose how they're most comfortable responding.
Read Lauren's full section, here.
---
3. Engage event leads with empathy
Nikki Ivey's point is most reps hate event leads. Because if you're not at the event, you don't have the context to convert them in a way that makes it worth the effort.
Her alternative? Actually attend the event. 
Which doesn't sound crazy. But I love this one because 90% of reps think they've "wasted" a day by just learning and listening at an event instead of selling.
Actually attend the event. Show up, listen deeply, and learn what your customers are going through.
So try giving yourself permission to show up, listen deeply, and learn what your customers are going through. Here's how she does it:
‍Before the event, reach out to speakers with a note saying, "I can't wait to hear what you have to say." Your most valuable leads are likely speaking.
Listen. Take notes of what you're learning. Ask questions.
Shortlist 10 – 20 people who were active in the event chat. Send an email with the subject, "This Resonated," that starts by saying: ‍< Name >, you said something that really resonated with me. < Followed by a quote they shared during the event. > This resonated, because it's exactly what I'm working on, too.
Then apply those follow-up conversations to others. Say, "I was just talking to X about Y, and I imagine this might be something you're feeling, too."
It's fairly straightforward, but requires that you fight the urge to sell.
Keep reading Nikki's practice, here.
Related: 9 Steps to Send The Perfect Event Follow Up Email (Template)
---
Uncommon practices to convert pipeline to revenue
4. Find & lean into tension-filled topics
Many sellers (wrongly) believe their personality earns business. So they over-index on becoming "likable."
But today, the inverse is true.
The more you find and tactfully lean into tension-filled topics, the more you'll create lasting relationships — and revenue.
Related: 30 Best Probing Questions For Sales to Use In Your Next Call
This one stuck out to me because, clearly, I'm a fan of unconventional thinking. That, and the way Danielle Miller introduces this idea is so full of grace.
When I see most reps trying to challenge prospects for the first time, they introduce their findings like an uppercut. Boom!
So Danielle focuses on tone and tact.
For example, you might say to a shipping company:
"You posted record revenue these last two years, with huge demand after the pandemic. I hate to ask, but with demand cool off, how are you planning to sustain that growth?"
She also gives out a great exercise for learning to "lead the witness,"here.
---
5. Ditch the product deck
Most reps believe they need to stick to the standard product decks their marketing team created and sales leadership approved. But Matt Rogers has a great question to ask your buyers and ditch the product deck:
"Do you have a standard deck or template you typically present new projects with?"
Here's where the absolute GOLD in this practice is found:
You want someone who wasn't part of your sales conversations to be able to digest your materials quickly, and then be able to articulate it to others during an internal meeting.
I'll add this, too. Co-creating a message my buyers are proud to champion when I'm not in the room has personally been the #1 multiplier in my sales career.
So ditch the deck, start with their materials, and draft your message inside theirs, alongside your deal champions. It'll take you a bit more time and effort, but it's always worth it.
Related: How to Create Sales Decks That Work In 2023
---
6. Slow deals down to speed them up ⏳
"Time kills all deals!" is a classic saying in sales, which makes this practice so counterintuitive.
It's also what makes Marissa Bell's practice of slowing deals down early in the cycle so interesting.
You'll know you need to adopt it based on your deal "slippage." The number of deals that slip from one quarter into the next with blown close dates.
When you try this, you'll find that the second half of the cycle actually speeds up. Practically speaking, Marissa says slowing down looks like:
Show off less product early in the cycle, to be more thoughtful with discovery.
Slow down to identify multiple business and technical champions.
Try sharing, "We were moving so quickly earlier, that to be honest, I'm not sure what value we're truly creating for you. Can you help me understand this some more?"
Write out their decision process together to show what's needed to meet their goals.
Don't start a trial or offer product access before their decision criteria is developed.
After doing this, Marissa found their forecasts were not only more reliable, their deals started closing at larger contract values.
Get the full details on Marissa's practice, here.
Recorded webinar: Managing the EOQ Scramble (And Minimizing Deal Slippage)
---
7. Avoid negotiating with "Popcorn Pricing"
This last one jumped out to me because I'm a horrible negotiator. I give away too much every time.
So when Belal Batrawy said he feels the same way — and found a way to avoid negotiating altogether — I was intrigued.
His practice, Popcorn Pricing, uses a "decoy price" to start with an artificially high number.
Like how movie theaters price the small bucket of popcorn. Which nobody wants, but it makes the large look like a crazy good deal.This looks like: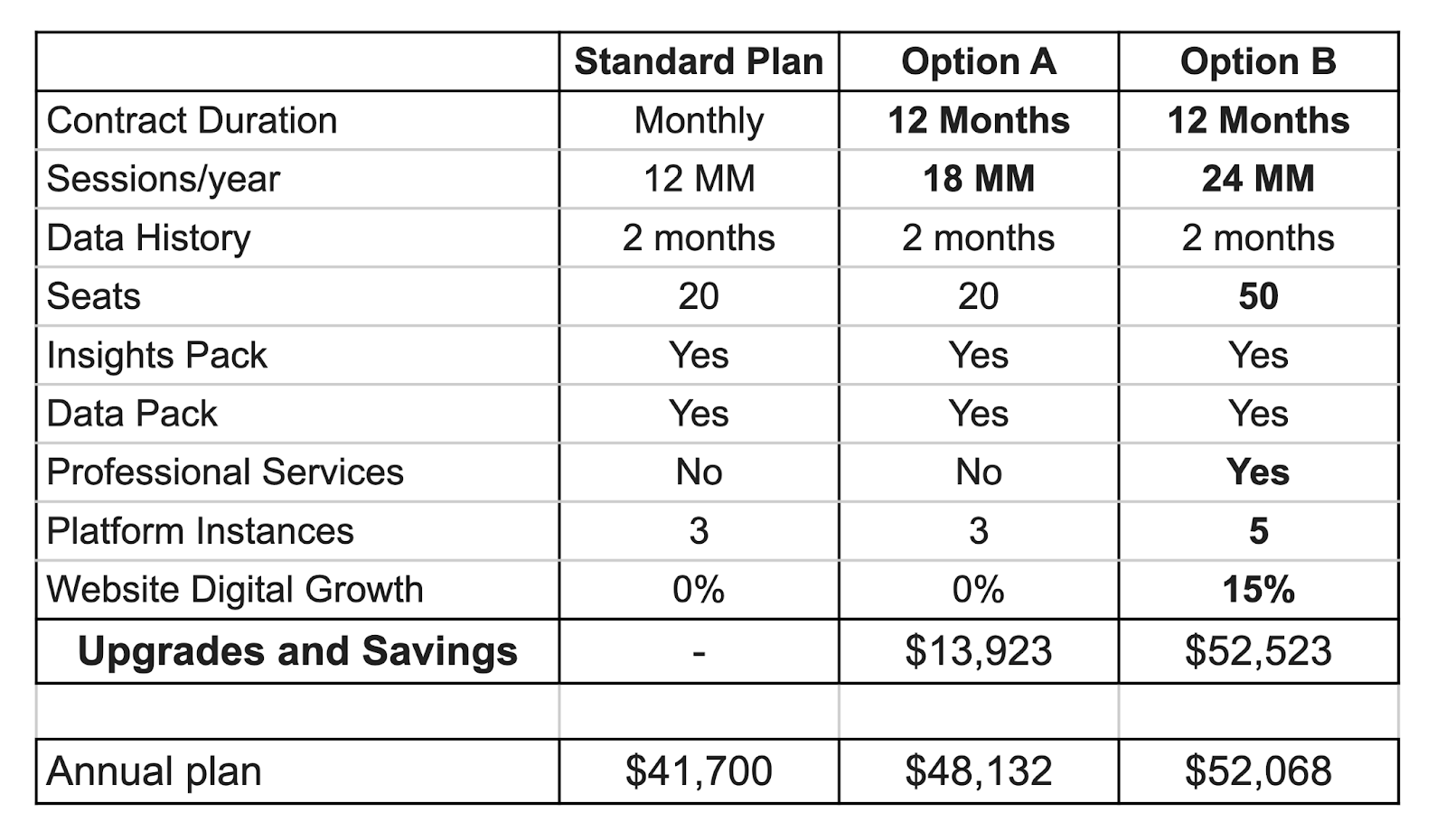 You can make your own popcorn pricing grid like this by:
Labeling options for three packages based on your buyer's desired benefits.
Creating your "Small" popcorn with options that aren't the right fit, at a high price.
Setup a no-brainer "Large" option that meets every need and looks wildly attractive.
Your third choice should seem like an okay choice, but not quite what they want.
Check out the full details from Belal, here.
---
These are just seven practices from the 30 contributors in the full library. So there's a whole lot more to dig into. As you read, here's my final encouragement to you.
Pick one or two, try them on for size, then go experiment and create your own, uncommon practice.
If you do, you just might be Sales Hacker's next contributor authoring a post about it. (Written during your flight home from your 2023 President's Club trip, of course.)
I can't wait to hear and read what you come up with this year.
---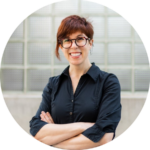 Edited by Kendra Fortmeyer @ Sales Hacker 2023