Sales pros, I'm calling on you to end the debate on live chat versus chatbots.
Sure, on one hand, there's the convenience and power of an automated chat function. On the other is the valid claim that technology used to replicate human interaction just isn't there yet.
In reality, we need to move beyond this "either/or" mentality. At a high level:
Your chatbot should function as a qualifier to ensure the person on the other end is a real prospect.
Live chat allows you to gain more information in order to take the next steps toward a sale.
Here's how you get to that place of perfect harmony.
What is live chat? + the benefits
Live chat happens when two people are communicating with one another on either side of a chat function. In most cases, this will be a prospect messaging with a sales rep via a direct text-based platform.
Live chat is a versatile tool that:
Creates a sense of white-glove service and sophistication
Allows sales reps to assist more than one prospect at a time, making it more efficient and effective than phone calls
Garners a high customer satisfaction rating
Can be implemented just about anywhere on your website, including within mobile or web-based applications
Read: 3 Kickass Live Chat Campaigns You Can Create to Drive More Sales
Although live chat is necessary for sales professionals, it comes with some limitations, including business hours and staff capacity. If you are a smaller organization, devoting the necessary resources to effectively operate live chat might not be possible.
Of course, where there's a will there's a way. Plenty of companies come up with creative solutions, such as:
Implementing live chat during business hours
Collaborating with multiple teams to ensure coverage
Tracking trends in website traffic data and utilizing live chat at peak hours
And then, of course, there are chatbots.
What is a chatbot? + benefits
A chatbot is a solution that provides automated personable service with 24/7 coverage for those who want to contact your organization outside business hours.
Chatbots automatically engage with your audience through website chat windows, on social messaging platforms, or through SMS text messaging.
Typically, chatbots are programmed to interact in one of several ways:
Deliver the same response every time
Deliver different responses based on keywords
Utilize machine learning to adapt responses to fit the conversation
And chatbots work. Sources like Forbes, Insider, and Accenture find:
Chatbots can improve the customer experience by:
Providing 24/7 access to customer support
Handling an unlimited number of virtual inquiries in real time, performed simultaneously
Automatically routing questions to the appropriate agent with a seamless transition
This final point is an important one: Chatbots aren't here to replace sales reps by any means.
Chatbots aren't here to replace sales reps. They keep the conversation moving while collecting relevant information about the customer for you.
Instead, they're meant to keep the conversation moving while collecting relevant information about the customer for you.
Live chat + chatbots in combination
These days, if a connection with a prospect occurs through a chat channel, most likely happens with a chatbot.
The primary purpose of the chatbot is to gather information about the prospect in order to determine the best outcome for them, freeing you and your team up for more high-level tasks.
Still not sold? Check out this sample sequence, demonstrating the kind of info a chatbot conversation collects from prospects for sellers:
Sample chatbot conversation: 3 stages
It's good to note that not all chatbot conversations and features are going to look the same. They are likely to vary for a number of reasons, but primarily based on the industry and services.
However, here is what you can generally expect of a chatbot conversation:
1. An introduction
Just like any other conversation, there needs to be an introduction. But chatbots aren't big on small talk—the chatbot should get right to the point by asking a question and prompting the prospect to select from a set of answers.
Note: A big goal of the chatbot is to keep friction low. Set yourself and your team up for success by building out a robust conversation tree that provides users with a list of possible responses, rather than making the prospect think of a free-form answer.
(Plus, building in answers helps the chatbot move the conversation along without high-level guessing on the chatbot's end.)
2. Route the prospect
A chatbot can ask about the intentions of the prospect by providing answers that will redirect them to another page. In some situations, the prospect might not yet be ready to speak to a rep but instead has a question that could be answered by a piece of content.
3. Start qualifying
If the prospect is ready to discuss services, make sure the chatbot provides a list of them. This is the first step in qualifying the prospect. One way to determine if a prospect is serious about doing business is by having some sense of the services they are looking for. A chatbot can provide that list of services for them.
As an information-gathering machine, the chatbot's goal is to gather enough information so that the sales rep can qualify the prospect. Although this might look different from one organization to the next, qualifying a prospect can start with their name and the name of their company.
Read: The Ultimate Guide to Lead Qualification for Inbound & Outbound SDR Teams
By utilizing a third-party information database such as ZoomInfo that stores information on companies and employees, the name of the prospect and their company name can help the sales rep find out two key pieces of insight:
Whether or not the prospect is in a place to make decisions
Whether or not the company is able to afford your services
Finding out this information without asking the prospect reduces friction, keeps the conversation moving, and determines the next steps in the sales process.
Unlock the power of multiple chat channels
As technology offerings grow, so do solutions for optimizing the sales process. Although chatbots are no longer a new feature, plenty of sales teams are seeing an impact on their levels of efficiency by utilizing chatbots to help qualify prospects.
If you're ready to learn more about chatbots, SmartBug Media has plenty of resources, including:
Bring a high-quality experience to your prospects while providing your sales team with another tool that allows them to focus on higher lead generation tasks!
---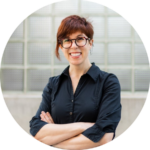 Edited by Kendra Fortmeyer @ Sales Hacker 2022