Getting traffic and leads is the biggest pain of 63 percent of all businesses. But when you think about it, it's a little crazy that people don't spend time thinking about how to follow up on old leads.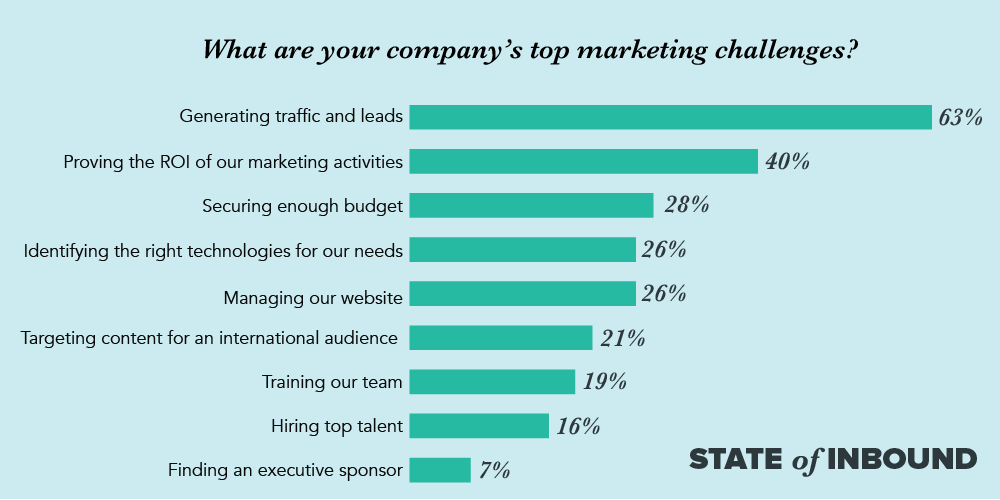 Source: HubSpot
MarketingDonut says 44 percent of salespeople give up after just one rejection. Meanwhile, 80 percent of the time, business leads need about five follow-ups to convert to paying customers.
If you gave up after your first one or few calls or lost your marketing steam at any point, it's time to re-ignite the conversation with your leads.
Let's explore ten actionable ways to light the fire again, turning stale leads into new business and re-engaging old customers.
1. Avoid These Mistakes When Following Up On Old Leads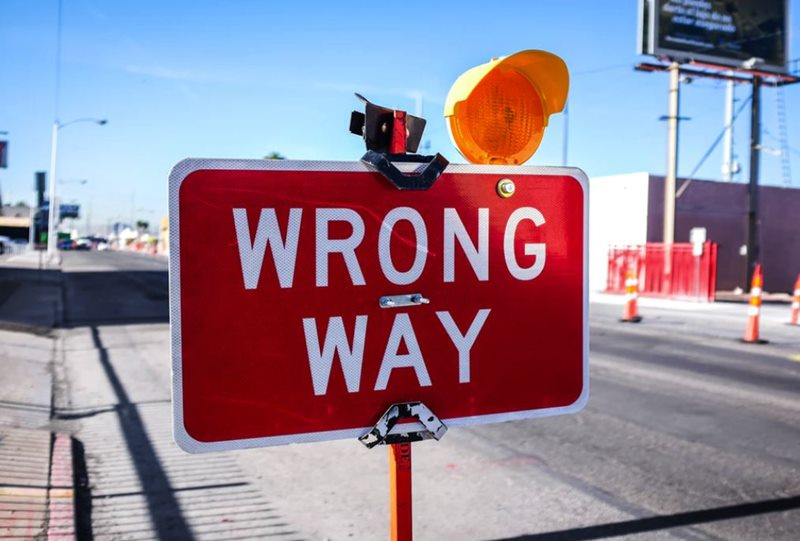 You want to do away with what won't work, first, or kiss your leads re-engagement goodbye.
1.1. Don't Make the Approach too Casual
Never try to reconnect with your old leads using both casual language and platforms:
Don't try to reconnect by posting on their social media pages or comment section
Never use click baits to get them to open your mail
Proofread your language, grammar, and content ruthlessly
1.2. Don't Ignore Past Conversations
Use these tips if you've built a relationship with a lead in the past:
Remind them of an old conversation first before trying to sell to them
Show them how you've corrected any issue that ruined your previous conversion attempt.
RELATED: How to Write a Follow-Up Email That Actually Works
1.3. Don't Waste Their Time
Research shows that we receive over 147 emails a day on average. Most productive people won't read lengthy messages.
Let your message go straight to the point. Help your leads decide fast.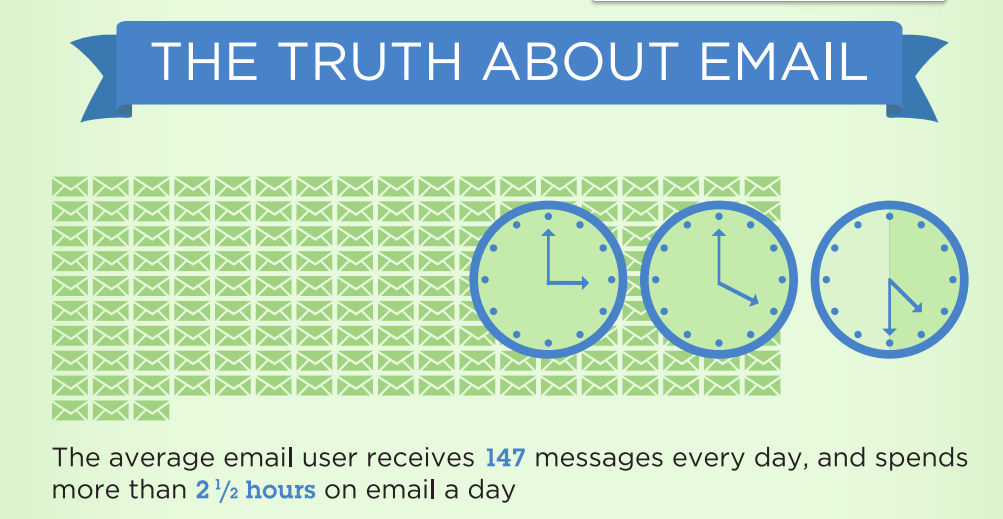 1.4. Don't Ignore Research
Research and understand your leads' problems. And use the insights gained to reach out to your audience.
Use these tips:
Study your previous conversations and find a pattern for insight.
Use this insight to draft your email, and you can be sure they'll reconsider their stance.
Case Study: Jake Jorgovan
Jake Jorgovan secured over $12,000 worth of deals using this technique for his web-design business. You can spot all the right things he did in his email template below.
His initial email reflected he's researched his potential client's business and how he could help.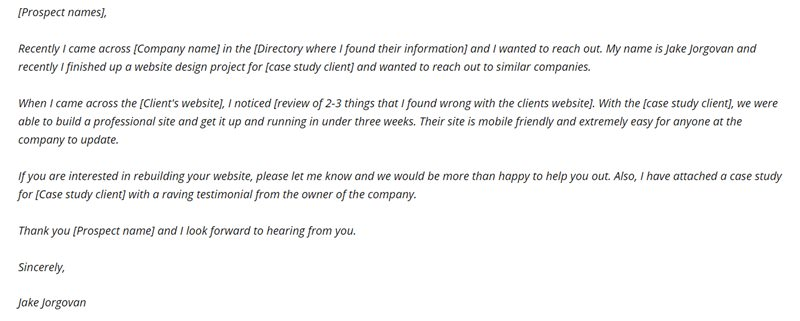 If the prospect replied, then the follow-up email would build on the previous interaction.

2. Warm Up Your Old Leads With Gifts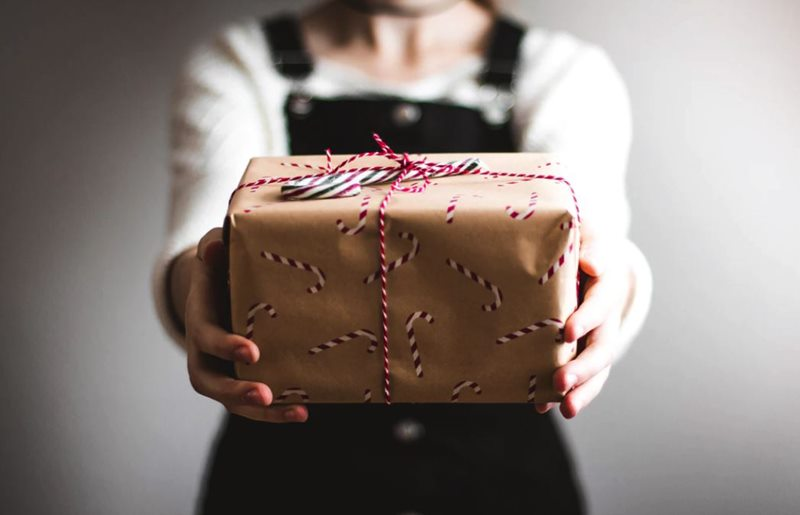 Nothing gets the attention of people better than freebies. You can use this to your advantage.
2.1. Send a Post, Guide, Workbook, Checklist or Ebook
84 percent of buyers today accuse salespeople of being overly pushy. Avoid this label. Offer them a free, valuable ebook, content or checklists or guide.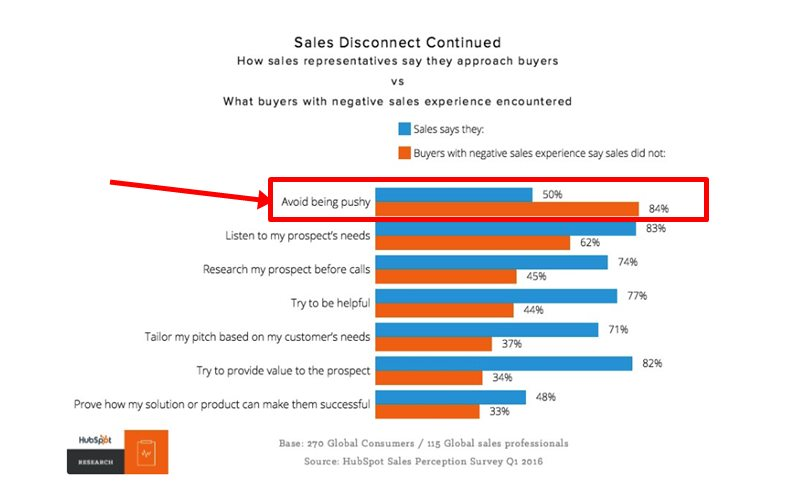 2.2. Offer a Free Webinar
Schedule helpful webinars and tutorial sessions and invite your old leads to participate. This can renew their trust in your brand and convert them.
2.3. Invite them for a SweepStakes or LightContest
You can organize small contests online and invite your old leads to participate. Organize it to integrate with your conversion funnel.
Use these methods:
Fun quizzes and questionnaires with a promise of a reward upon completion
Huge price cuts and discounts on an essential product for a period if your leads complete a simple game.
RELATED: Don't Be a Trade Show Vulture! Here's 10 Steps for Event Follow Up Success
Case Study: Valve Video Games
Valve video games took the discount technique up a notch. They offered their video games with a 75 percent discount for all customers. Their marketing team went to work and reached out to all leads – both old and new.
By the end of their campaign, they'd seen a 548 percent boost in sales.
3. Show Them What They Missed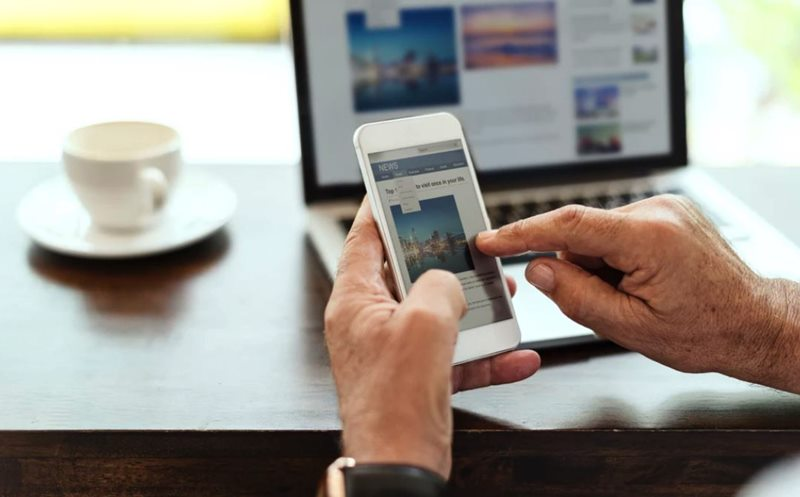 When your lead grows cold on you, it's okay to open up the conversation with good news. Communicate your value based on the progress your business made while they were away.
Tips to help:
Check old leads' conversations for any complaints
Sieve for the crucial ones that seem to have developed a repetitive pattern.
Solve these complaints
3.1. Reach Out to Your Leads
Contact your old leads and reopen the conversation. Start with the most significant changes you've made:
Updates to your existing offerings
New product features and tools
Price cuts and discounts
This information should be sold with a clever and compelling copy.
4. Use Social Media to Re-engage Old Leads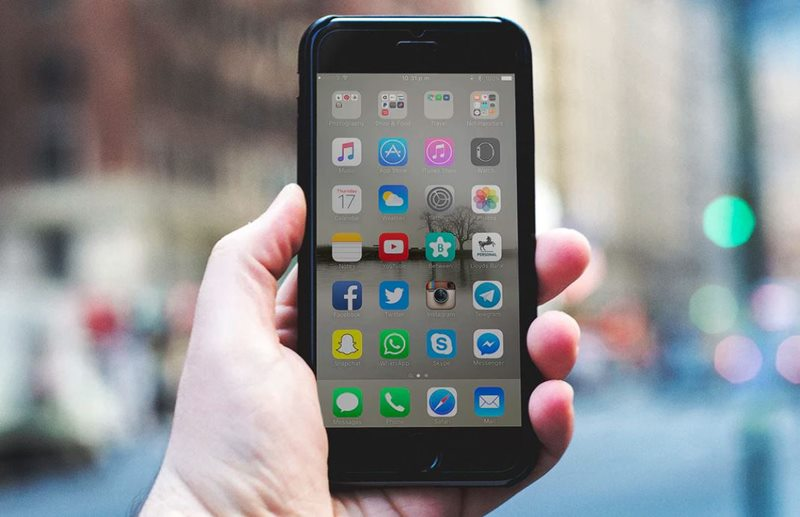 Study the demographics of your old leads. Older generations favor Facebook. SMEs and small business leads prefer LinkedIn. Millennials may prefer Twitter.
Know your audience and where to find them.
Connect with your leads on relevant social media platforms. Like their posts. React or reply to their social comments. Send them direct messages to build rapport from there.
5. Use a Survey or Opinion Polls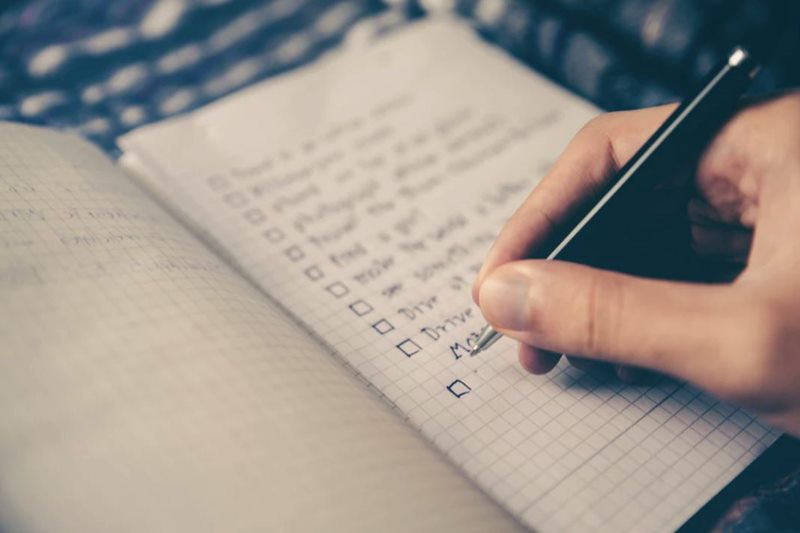 Ask your old leads what went wrong or not so right.
Use simple survey emails or online polls to reconnect with them. Here's how:
5.1. The Opener Email
Draft an email and tailor the content to reflect that you are indeed willing to start all over again with your leads. Use this opening or its variant:
Hi [Lead Name]
We've waited to hear back from you after our first chat, and sadly we feel we have said something wrong to put you off.
This opening should appeal to their emotional side.
5.2. The Body of the Email
The next paragraph should detail the possible reasons why the lead abandoned the funnel. Make a priority list of these reasons. Keep the options few and simple and add a call to action to keep the conversation going.
Case Study: Nindi Singh
Nindi Singh, a marketing communications manager at an education outfit used this technique with 8 to 15 percent success rate.
Here's his template: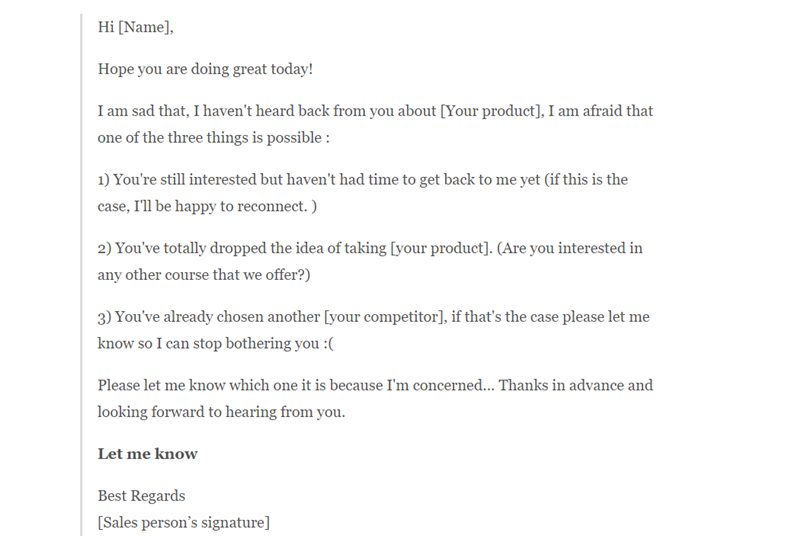 6. Invite Old Leads to an Interview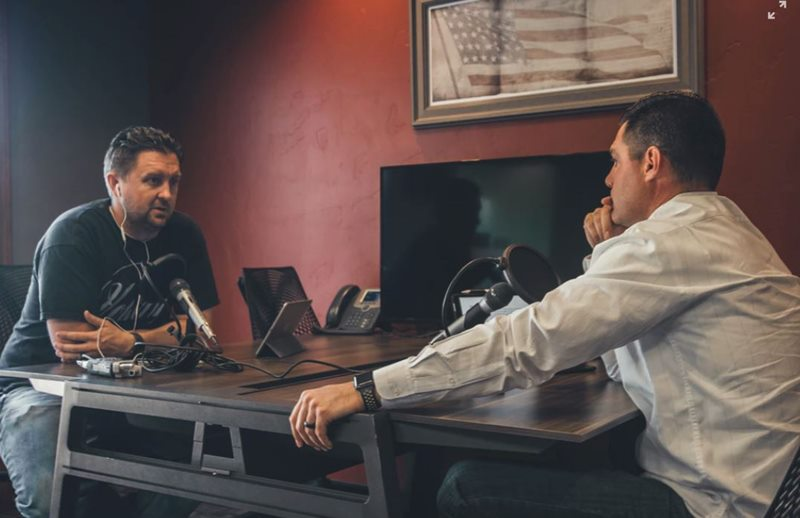 Sometimes a direct one-on-one chat is the best option to get your old leads to reconsider your offering.
An effective approach depends on the type of lead you're chasing. Note that this method is quite intensive and can only provide the desired effect if your leads are few. Here're some tips:
7. Leverage Trigger Events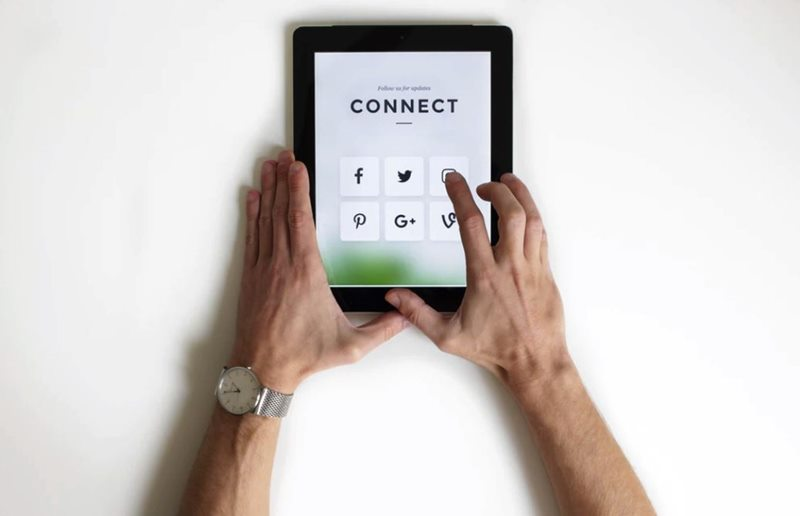 Trigger events are spectacular changes that happen to your leads' business. Use the good news to reconnect with and convert them.
How to use this technique:
Seek for any social media mentions of your lead's recent achievement or successes.
Use a subject line that evokes curiosity.
Create a stunning email congratulating them on this success. Don't add any sales pitch to this email.
Keep the email brief and honest.
In many cases, when your leads receive this congratulatory email, they'll be more than willing to reopen communication with you.
Case Study: Pawel Gabrowski
Pawel Gabrowski was able to revive a dead lead within an hour using this method. The content of the email shows the lead eagerly wanting to use his business.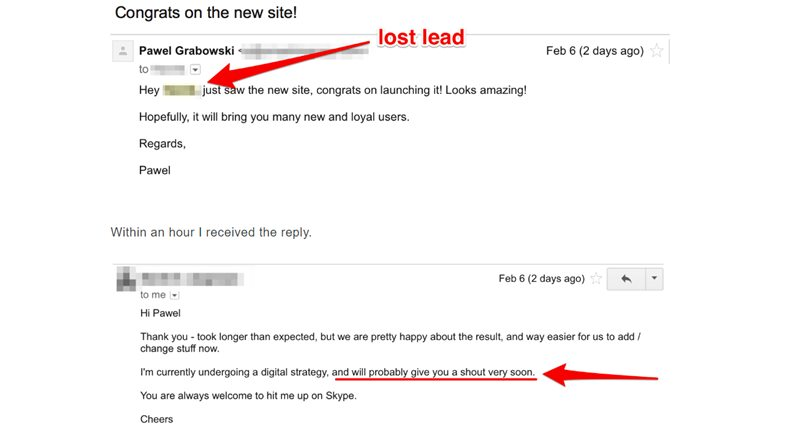 Wrap Up
Getting old leads to trust your brand again isn't the arduous task it used to be. Of course, you won't convert all your old leads, but you'll recover some; maybe even enough to double your business.
Which re-engagement strategies are you using in your business? Leave a comment below.