Like it or not, we're already in Q4.
For me, that means doubling down on my efforts to lead my team to meet our sales goals for the year. And I'm not the only one.
This is when leaders focus on how their organization can gain the competitive edge and drive performance in this final stretch of the year.
That's why I advise my colleagues to go back to the basics.
Simplify your thinking and focus on the most fundamental aspect of your sales process: building relationships. 
Related: Strategies for building genuine rapport in sales
---
The value of relationships in sales
Revisit your touchpoints, your introductions, the lifecycle of typical interactions with prospects, and how you learn about and grow with them throughout the sales cycle.
Are there untapped opportunities for more meaningful and authentic engagement with the people you are selling to?
It's become more important than ever to adopt a warm, human and empathetic approach to your sales process. People want to know that you care about their wants and needs and that you are listening to them.
Oftentimes, the most important part of any sale is actively listening to your prospect, discovering what their challenges are, validating their concerns, and positioning yourself as a partner that is there to help — not just a salesperson.
To put it bluntly, your well-rehearsed sales pitch is not the most important thing you can do. It's how you are connecting with that person and building a relationship that is key.
---
5 relationship-building tips to improve sales performance
In that spirit, here are a few techniques for your sales teams to improve their relationship building:
1. Send a coffee break ☕
Waiting on a response from a warm lead? Or simply reviewing your roster of meetings for the week?
One of the best strategies I've used to create a meaningful moment for a contact is simply sending a digital gesture of gratitude to their favorite coffee chain, coupled with a note that I hope this little caffeine boost helps them get through their busy day.
Short and sweet. No need to overcomplicate it.
A small touchpoint to show you understand how busy the person is, that you are there to help them, and that you value their time, is all it takes to create a deeper level of engagement.
---
2. Get curious about what makes others tick
It's so easy to get wrapped up in our own goals and interests, and for that focus to bleed through and color our interactions with prospects.
This is part of the reason salespeople have developed a bad rap. Too often, we're viewed as faking our way through conversations so that we can ultimately serve ourselves.
On the contrary, the best salespeople know it's all about relationships.
I think one of the best ways to get around this prejudice and more meaningfully connect with your contacts is to show your appreciation for them and their time by simply asking some well-crafted questions.
Related: Top 35 Open Ended Sales Questions That Keep Conversations Going (With Examples)
Look for opportunities to inquire, genuinely and deeply, about the person you're trying to reach. Find out what makes them tick, what they value, what they're trying to achieve in their role. Truly make the conversation about them.
---
3. Spread some goodwill with new connections ☀️
If you're anything like me, you're on and off LinkedIn a dozen times a day.
I'm always using the platform to connect with and grow my network. But sometimes it can feel awkward to kick off a brand new connection there.
How do you make the transition from a LinkedIn connection to a fruitful relationship?
Consider extending a small gesture of appreciation to make yourself stand out — like a small treat to an ice cream shop, or simply a personal offer to help the connection in any way you can. That can mean facilitating a new introduction for them, or sharing some of their recent content.
Related: Speak Softly and Carry a Big Gift: How Strategic Gifting Creates Opportunities
---
4. Take note of the throwaway comments ✍️
When I'm in conversation with a prospect or a client, whether that's by phone, video or in-person, I always have a small notebook and a pen handy.
I've trained myself to listen closely for those little throwaway comments and tiny details that could later be transformed into actions.
Here's an example: On the phone with a prospect recently I overheard her small child in the background, and commented about it.
We got into a brief conversation about her kids and I learned that her daughter had just turned three the previous Saturday. The conversation quickly moved on, but I didn't miss the opportunity to note her daughter's birth date and age.
I then sent one of my favorite books from childhood to the prospect, with a happy birthday note for her daughter. This kind of thoughtful gesture is always noticed, always appreciated, and often — reciprocated with more time and attention.
(Bonus: Call-analysis software can do the "remembering" for you).
---
5. Create an additional post-introduction touchpoint
Are you in the wake of your initial introduction or consultation with a prospect, and not sure what else you can do to engage?
Beyond simply sending a thank-you and any follow-up items immediately following the conversation, what more can you do to differentiate yourself and be remembered?
I like to wait about a week to ten days after that conversation, then buy the person lunch. And no, I don't mean invite them to lunch — I mean send a digital certificate for a highly rated lunch spot near their home or office, coupled with a very simple, friendly note.
Related: Is Rapport Dead? 6 Ways to Demonstrate Value for Virtual Buyers in the Age of Remote Buying
This gesture never fails to prompt a reaction, and often leads to more robust conversation.
Recommend using a tool that enables you to schedule an automatic follow-up.
---
Relationships: the gifts that keep giving
When you build relationships like this throughout a sales process, you come out on top.
People will remember you for your kindness and generosity and for being someone they like to do business with.
You can't make every sale, but the reality is there's more going on than just you selling your product or service. You're making an investment into that relationship and those deposits will grow, mature, and compound over time.
And as you progress through your sales career, it is guaranteed you will reap the rewards.
---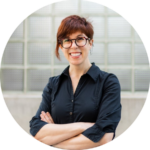 Edited by Kendra Fortmeyer @ Sales Hacker 2022