SMB selling or small business sales is really a sales process designed around an ideal customer profile (ICP). Your ICP impacts every aspect of your sales process. In the past, small business selling assumed smaller deal sizes — that is not necessarily the case. The goal of this guide is to give SMB entrepreneurs and SMB sales leaders a step-by-step guide to creating a sales process from scratch.
Below are a few assumptions:
Your SMB lacks a defined, refined, mature sales process

Your average deal size is more on the transactional side ($10K-$50K)

You have the budget to hire a 3+ person sales team

You have the budget to invest in technology, training, and sales collateral
As an SMB, you need to be ruthless with your cash outflow; therefore, all recommendations in this post will focus on reducing cash expenditures while simultaneously scaling revenue.
The 5 Keys For Small Business Sales
Process and Methodology

How is your sales team structured?

What does the ideal sales process look like?

What communication mediums will you use for connecting with prospects?

Which lead sources will you focus on? Inbound, referrals, cold outbound etc.
Metrics

What is your average deal size?

What is your win rate?

What is your average sales cycle?

How many sales activities is your team executing per day?

How many activities on average does it take to close one opportunity?

How many new opportunities are you generating per month?

How many inbound leads are you getting per week?
Technology

What CRM are you using?

What email automation app are you using?

What lead generation and list building technology is your sales team leveraging?

Are you using an e-sign app or making prospects print and sign?
Team

How involved is the CEO with the sales process?

Does your CMO focus on driving quality inbound leads into the sales team?

Do you have a #1 closer you can trust to deliver consistently?

Are you leveraging virtual assistants to reduce manual, low-value labor?
Training and Coaching

Does your sales team have regular sales training sessions?

Is your sales team getting regular in-person meetings with the CEO?

Do you have call scripts and email templates for a majority of the sales interactions?

Has your team read

Predictable Revenue

or

Hacking Sales

?

Does your sales team receive weekly sales-focused YouTube videos to watch?
Recommended Read: SMB Sales vs Enterprise Sales – Key Differences to Know
 Ideal SMB Sales Team Structure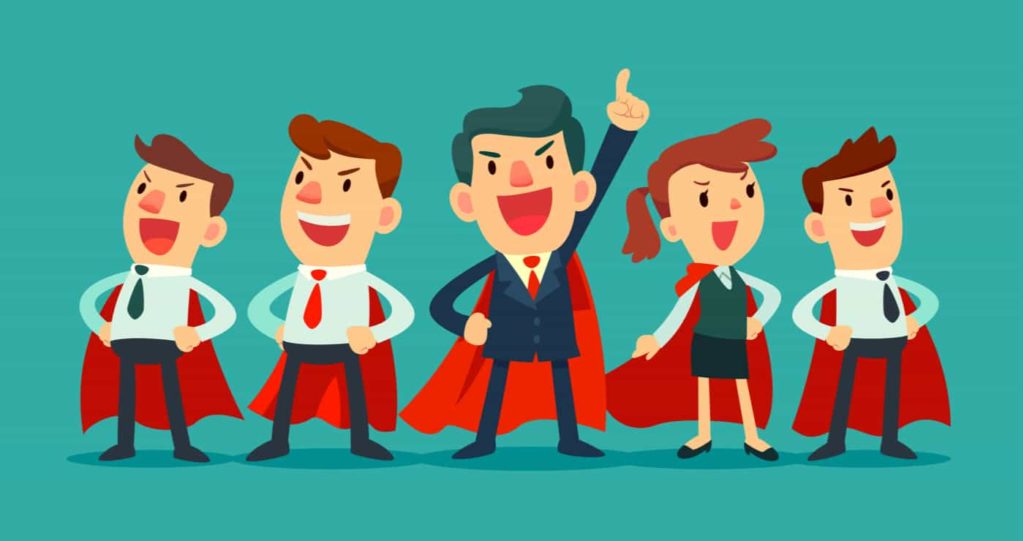 The ideal structure for an SMB sales team is:
1 Director of Sales

1 Account Executive

1 Sales Development Rep (SDR)

1 Virtual Assistant (VA)
The associated annual costs for this team will vary with your industry and geography but below is an estimate based on Los Angeles, CA data. We used Comparably to pull this info.

Things to Know About Your SMB Sales Process
Building a sales team is an investment. Too many times CEOs get frustrated after 6 months and blow up the whole machine. Don't be an amateur.
Assume you won't close many deals in year one and you are building the sales foundation for the long term, not the next quarter. If you can't stomach the investment of building a minimum viable sales team and seeing minimal ROI over the first 12 months, do not proceed.
[Tweet "Patience is key to building a scalable, predictable revenue machine – @FreedomPop"]
The beauty of this type of structure is that we have two team members focused on the top-of-the-funnel (TOFU), and two team members focused on the bottom-of-the-funnel (BOFU).
The SDR and the VA are focused on list building, lead generation, outreach/prospecting, and generating qualified opportunities. When a sales opportunity is created, the opportunity is passed to the AE or Director of Sales for closing. This is Predictable Revenue 101.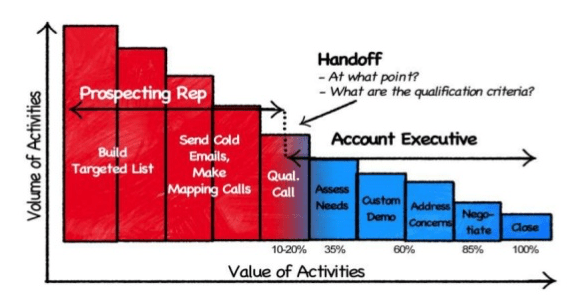 The Director of Sales really acts as both the sales manager and the sales systems designer. You want someone who has built a sales team before, ideally in a similar vertical to yours.
Most companies still make their AEs do prospecting. And while that works for some SMBs, it is far from ideal.
Companies that say "VAs and SDRs don't make sense for our business because XYZ" really don't have a clue. If you are investing the time to truly build a high-quality list of target accounts, then your SDRs should be able to execute your outbound sales sequence.
[Tweet "If AEs have to do their own outbound, it might be time to think about a reorg – @FreedomPop"]
Outbound Sales Sequence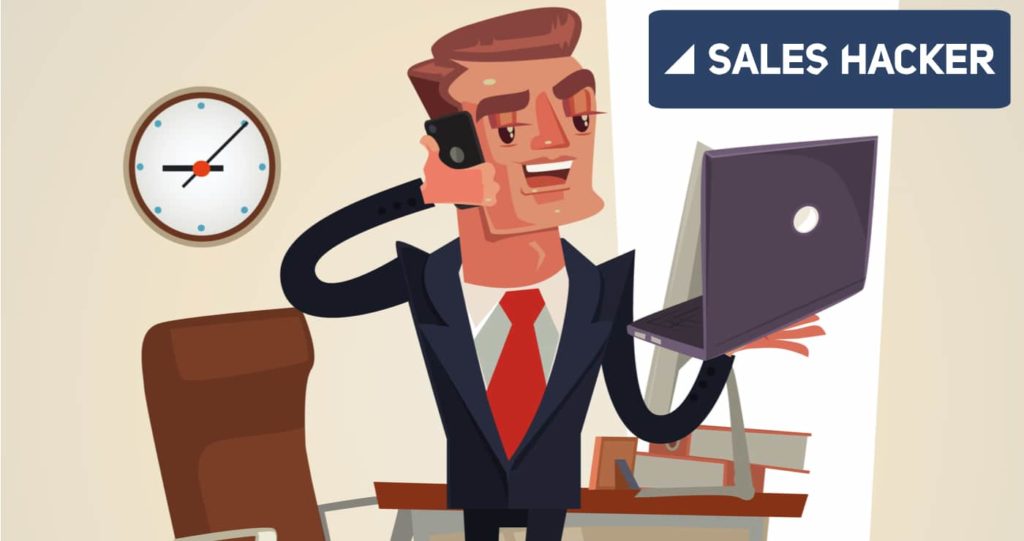 For small business selling, your outbound sequence should include the following:
Automated Drip Emails

A series of emails over a given time period. This is executed using an app like ToutApp, SalesLoft, or MixMax.
Social Touches

Leveraging networks like LinkedIn, Twitter, Instagram, and blogs to connect with and interact with your prospects.
Form Fills

Filling out a "contact us" form on the prospect's website
An example of an outbound play/series of sales activities/sequence can be seen below:
Core Prospecting Play Highlights:
10 Emails

4 Cold Calls

5 Social Touches

1 Contact Us/Form Fill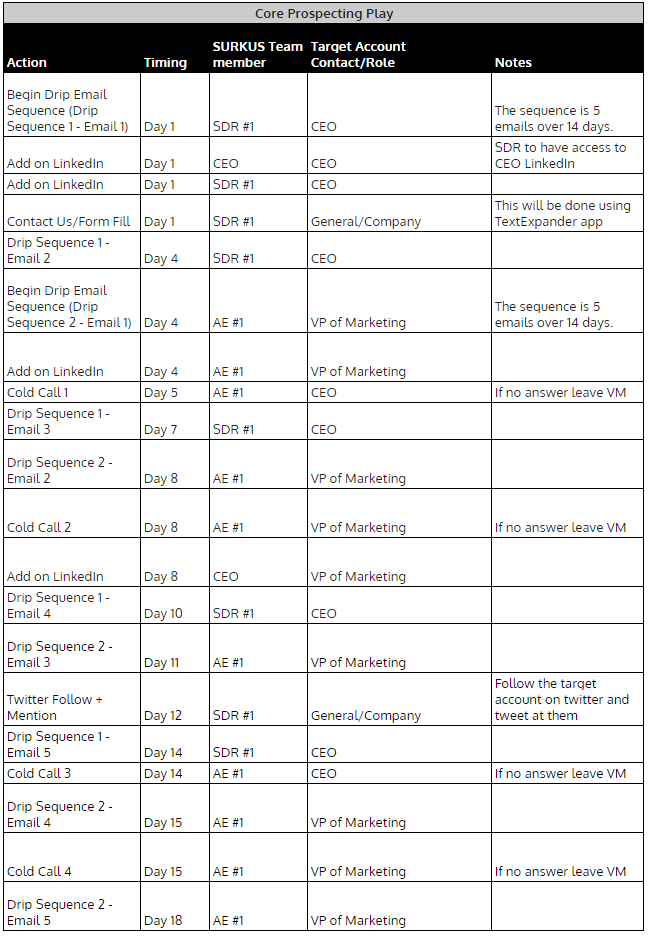 In the above play I included sales activities for the CEO.
SMBs may be more responsive to an email from the CEO of your company than a sales rep.
The more team members you can involve in the sales process, the more effective it will be.
Lead Sources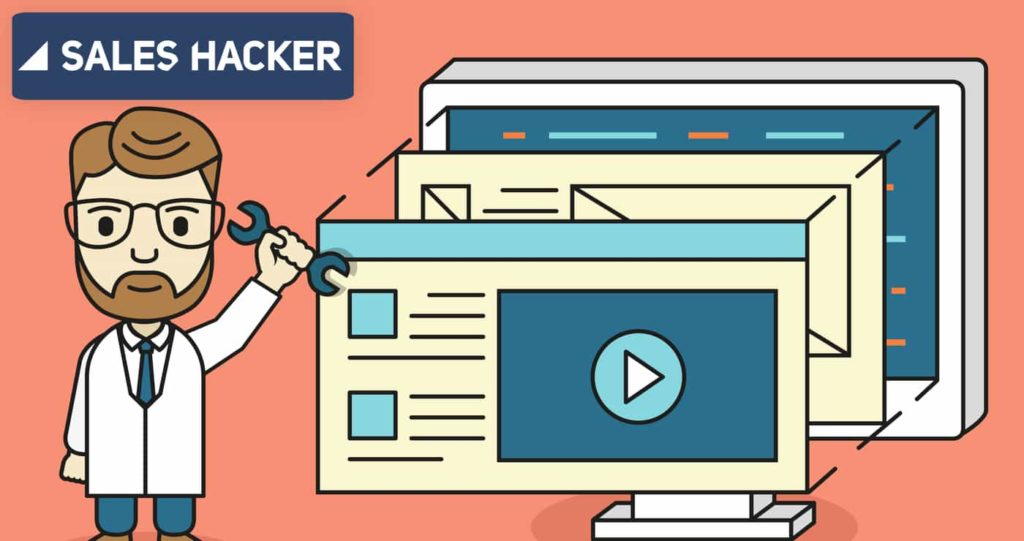 In terms of sources, the goal is to make outbound leads work for your business. Generating inbound leads at scale is challenging and is really in your marketing team's hands. Referrals are key for any business looking to scale revenues, so you need to have some type of plan here.
Best Practices For Tracking and Earning Referrals:
Track the number of referrals you are getting per month and look to grow this number.
Reach out to your top 10 clients and ask them for five referrals each. Try to identify people in their network via LinkedIn that are in your ICP. For example "I saw you were connected with Frank Johnson at XYZ Company on LinkedIn. Love to get an intro to him and talk shop."
Develop a referral program. For anyone that refers a deal that closes, the referrer should receive 10% of revenue for life.
I have seen companies try to cap the referrer commission to one year. This is just short-sighted.
New business acquisition is the name of the game. Don't shoot yourself in the foot by being cheap on the commission.
Referrals have the highest likelihood to close when compared to any other lead source, so the 10% of revenue for life is a small price to pay.
Sales Metrics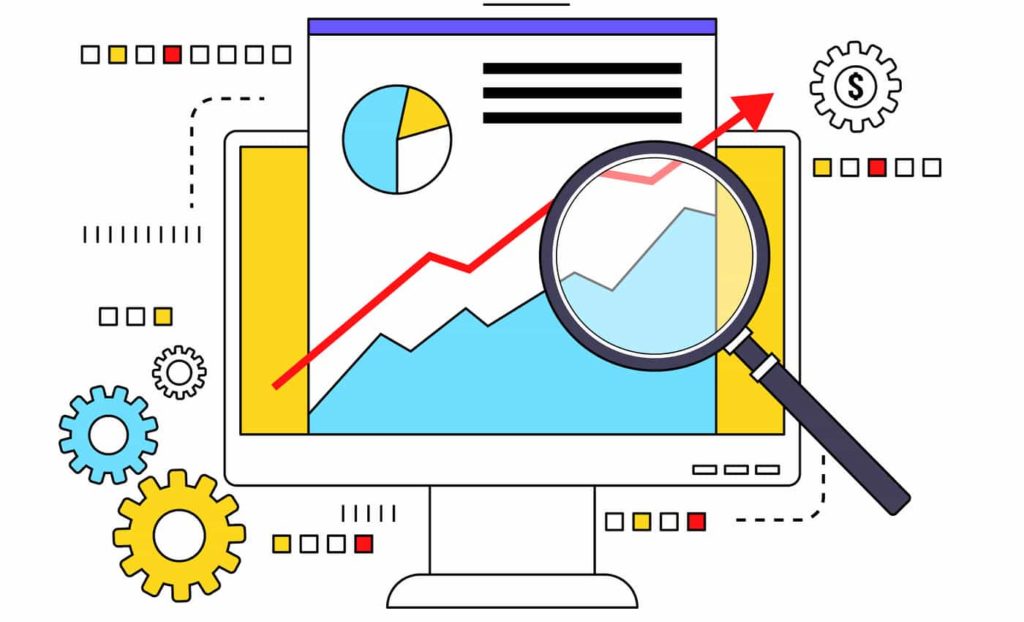 First step here is to your know your sales metrics and to be tracking them. Once you begin tracking basic sales activity metrics like the number of emails sent per day, you will see instant productivity improvements.
Deal Velocity
Deal Velocity is a "fancy" formula that we won't really get into in this post. But the components of deal velocity are extremely important. Those components are:
Average Deal Size

Average Deal Length

Win Rate

Number of Qualified Opportunities Generated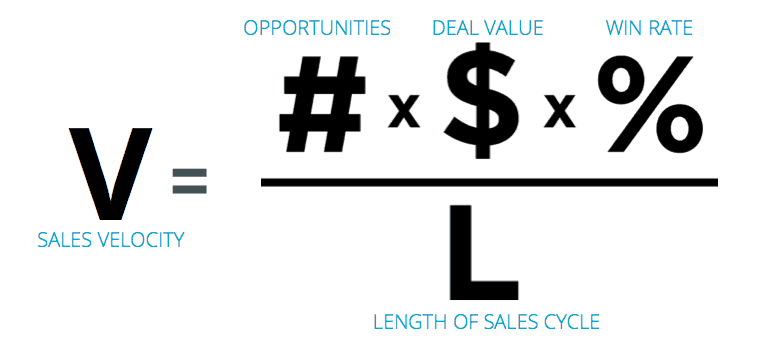 By improving any of the metrics, we will improve sales performance and drive additional revenue. Questions you should ask to improve these metrics could be:
How do we decrease our average sales cycle by 25%?

Could we make our paperwork more streamlined and simplified?

Can we develop an entry-level product that gets prospects to close faster?

What lead source has the shortest sales cycle? Can we get more of those leads?

How many activities are we doing to close one deal? If we increased the frequency of those activities and reduced the time between those activities, would that shorten the sales cycle?
How do we increase deal size by 10%?

What upsells do we offer?

Do we have a defined pipeline management process?

Do we have a "closed deal play"? What activities are we executing post-closed deal to increase deal size?

Can we simply raise prices and not negatively impact the other deal velocity variables?
How do we increase win rate by 15%?

Can we do a better job defining our ICP and named accounts?

Can we spend more time on list building in order to increase quality of opportunities?

Do we have defined criteria for what makes a qualified opportunity for the SDR?
How do we increase qualified opportunities by 20%

Can we increase the total # of outbound activities?

Can we double down on one lead source that is generating the most opportunities?
Activity Metrics
Using your CRM you should be able to track every single sales activity. The challenge will be developing a system and getting your sales team to adopt it. By having the system designed from day one, you should substantially improve adoption as your team will have no bad CRM habits to break.
The metrics to track are:
Number of sales email sent

Number of cold calls

Number of form fills

Number of social touches
Tracking and studying sales metrics can be a rabbit hole. Don't make this complicated. Focus on the deal velocity variables and these basic activity metrics, and you will be well on your way.
Recommended Read: The Key To Sales Success
Sales Technology
As a sales hacker, this is where you can really drive efficiency into the sales system. Let's look at what an SMB sales stack would look like:

The email automation is clearly the biggest technology investment. You could also look at ToutApp, SalesLoft, LeadFuze etc.
This sales stack gives you a defined "go-to" app for each component of the sales process.
The foundation of your sales stack is Pipedrive CRM. This easy to use CRM is perfect for SMBs.
Use LeadIQ or Hunter to build your lists. These prospecting tools allow you to do list building via LinkedIn and vendor websites.
Once you have all that data, you connect with prospects using MixMax. MixMax is a new age email automation app which has a lot of new era features like gifs, "book a time with me" calendaring, etc.
Text Expander is text expansion software which will automate your social touches as well as in-funnel opportunity communication. When you are ready to close the deal you send paperwork via HelloSign.
Team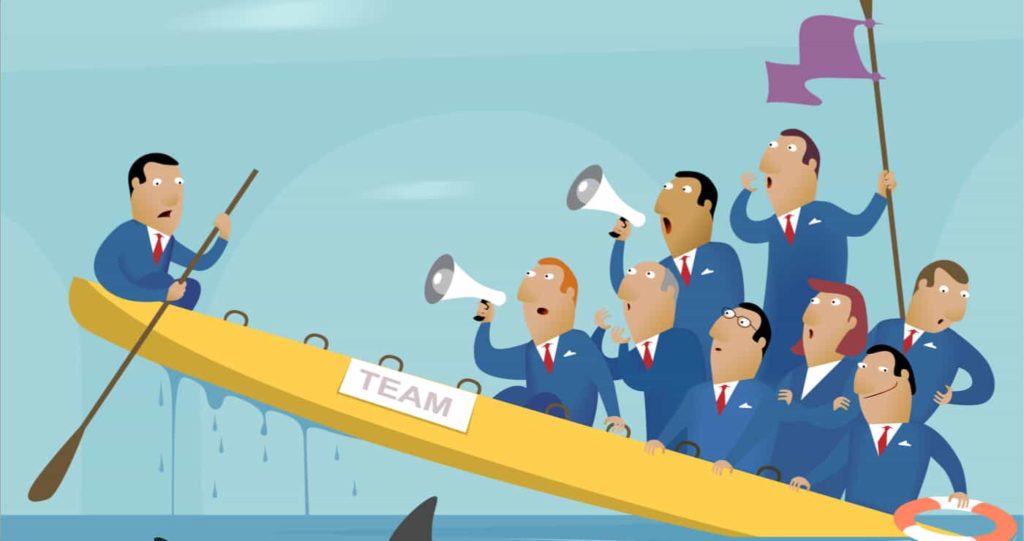 The CEO and founders need to be on-board for the long haul with developing a real sales machine. The more they are involved, the better. As the process is ramping up, get founders and CEOs involved in sales discovery calls. This will help the sales team ramp faster. The CEO should be focused on training the sales team.
With the account-based everything movement, you are seeing that more and more business units are getting involved with the sales process. Removing silos is important for new client acquisition and retention. The key team members should understand what it takes to close a new client so that they then know how to better service that client downstream.
Training and Coaching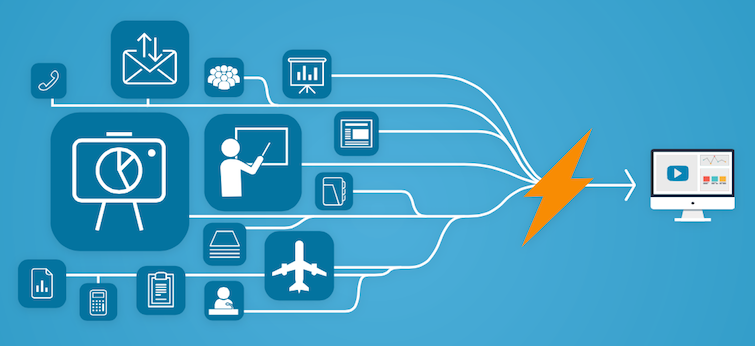 The Director of Sales needs to have defined, regular training plans for his team. You should be coaching the reps on these four components:
Opportunity Management

How are we handling the specific aspects of a complex transaction/opportunity?
Call Management

Call scripts and feedback. Doing mock calls.
Territory Management

Have the accounts been divided evenly and in an intelligent and organized fashion?
Account Management

Do we have an account plan for our major accounts? How are we going to grow them? When are we going to see them in-person?
The Director should be having weekly one-on-ones with all his direct reports. There should be an agenda for the meeting provided by the Director each week. This is one of the most important meetings of the week you should treat it as such.