6 in 10 of today's tech buyers are millennials, and they hold the largest number of decision-making roles in corporate buying. If you haven't already learned how to sell to millennial buyers, it's past time to get caught up.
Millennials are the first generation to grow up with computers and internet access, and their habits are shaped accordingly. Millennial buyers spend more time researching online, abhor phone calls and are socially conscious.
Sellers must adapt their tactics to effectively reach and persuade these potential buyers.
Which means, sales enablement leaders, you have to alter your approach to support your sellers in providing a positive buying experience and close deals with this new cohort of buyers.
Related: New Sales Enablement Research and Stats for 2023
What are millennial buyers' values and priorities?
Understanding your buyer is fundamental to closing deals. What do you need to know about millennials?
Millennials are informed buyers: More than 75% do online research as their first step after identifying a need.
Millennials value authenticity, transparency and social responsibility. They'll want to know your company's commitment to ethical and sustainable practices.
(And with so much information at their fingertips, they can easily pick out companies that seem insincere and will avoid them.)
Millennials are busy. They want to work smarter, not harder, and require convenience. If they can't find product or service information quickly, they will go to someone else.
This generation also hates phone calls. Nearly two-thirds named cold calling as the number one reason they are less likely to buy from a company.
Join the conversation: When is it appropriate to use SMS/texting in the sales cycle? 
Millennial decision-makers expect you to understand their unique needs and prefer personalization. Salesforce research reveals 88% of customers say the buying experience matters just as much as the product or service.
At the same time, millennials are autonomous. One survey found nearly all buyers want self-serve options throughout the buying journey, and 81% want to be able to access pricing information on their own.
These characteristics have changed the B2B sales process significantly. With digital functions and empowered buyers, the journey is no longer linear or standardized. Traditional sales strategies fail to check the necessary boxes.
Let's look at how you can adapt.
How to meet the needs of millennial buyers
Virtual and personalized experiences are essential to engaging millennials. Here are some strategies to help create these buyer experiences.
Related: Why Your Sales Meeting Sucks — And How Enablement Can Fix It
Create exceptional virtual experiences
Because millennials' shopping journeys begin online, you must have a robust online presence and provide virtual sales tools and resources.
Many buyers are deterred by having to reach out to salespeople for initial information. So the more value you can provide upfront, the better. The faster prospects can gather what they need, the sooner they are ready to move forward.
5 ways sales enablement can support exceptional virtual sales to millennial buyers
People on both sides of the sale need convenient access to information throughout the process. You can provide this to buyers with a digital solution or digital experience room.
These virtual collaboration spaces collate all information into a single location, whether meeting recordings, case studies, requested content or contracts. Rather than sorting through a full email inbox, the busy millennial only needs to click one link to find all the information. This asynchronous communication allows buyers to work on their own schedule rather than trying to set up a call or emailing back and forth.
At the same time, creating a central repository of sales collateral fulfills your sales team's access needs. Sales reps can quickly retrieve requested information, react to conversations or find relevant documents.
The current sales process has few face-to-face (virtual or in-person) touchpoints, so you must make the most of any time you have. Build a succinct and interactive presentation with different multimedia to engage the prospective buyer. You can also record the meeting (with permission) to review later so you can focus on the conversation rather than taking notes.
To optimize the virtual process, sellers should have sales tools enabling video creation, content sharing, virtual meetings, call recordings and communication.
Technology, market conditions and buyer needs will evolve, so your teams will need regular training. Incorporating learning into the workflow ensures that skills and processes do not get stale.
Related: How to Design a High-Performing Sales Enablement Program
Create personalized buying experiences
Providing a virtual experience is all well and good, but now everyone is doing it. To stand out from the crowd, you must personalize your buyer's experience, especially for millennials. When you do, you can increase revenue by 10-15%, research from McKinsey & Company shows.
So how to start?
Step one, relationship-building. Without a relationship, you can't personalize.
The foundation begins as early as the prospecting email. The sales rep should reference something specific to the buyer's industry, role or challenge, and share relevant content.
(Remember: With millennials, stay away from cold calls!)
Join the conversation: Cold Texting Prospects – Any Tips?
3 strategies that enable sellers to personalize for millennial buyers
Before the first meeting, engage stakeholders to learn their questions and stumbling blocks. This could be as simple as an email, text or digital solution room message.
Send the prospect material in advance so they can view it at their convenience and come prepared with additional discussion items.
Use your buyer's preferred medium. Many millennials prefer video, a format that will help you stand out from other sellers who just send documents and links.
Related: Agile Approach to Sales Enablement Content
Here are ways to use video throughout the selling process:
In a prospecting email, include a recording where the salesperson introduces themselves, discusses the challenge and explains any material shared.
A pre-meeting video can add value to the upcoming discussion by asking specific thought-provoking questions or explaining the sales content accompanying the recording.
Record a post-meeting video recapping the conversation and action items, answering questions and covering any missing points.
When drip selling, include a video explanation of the content's relevance to increase value and open rates.
And remember, building a relationship extends past closing a deal. Encourage your sellers and success teams to conduct regular check-ins to discuss industry trends and share relevant articles and research, deepening the relationship and connection.
Related: Strategic Sales Enablement: How to Uplevel Your Program & Drive Real Results
Measure, iterate, repeat
As your teams sell to millennial buyers, keep track of the material buyers are engaging with — and what they aren't. Tracking how often buyers watched videos or opened articles allows you to gauge interest and intent. Plus, you get insight into what type of content resonates.
Related: Sales Enablement Platform Buyer's Guide
Use sales enablement to help your team sell to millennial buyers
Millennials as lead buyers are increasingly prevalent, and with their rise comes a new sales landscape. Well executed sales enablement is hypercritical as sales teams navigate the new, more complex buying journey of the millennial buyer.
Empower your salespeople to effectively leverage sales content by making it easy to find and showing them how to use it. Sellers are 111% more likely to use content presented by a high-performing sales rep in the form of a demonstration or role-play.
Today's buyers control their journey through the buying cycle much more than vendors control the selling cycle. Top sellers orchestrate the entire process to ensure buyers' needs are met. Don't be afraid to get creative with your tactics — millennials will appreciate it.
---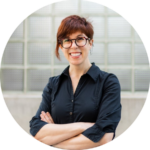 Edited by Kendra Fortmeyer @ Sales Hacker 2023