Per new research, a mere 26% of organizations say 90% or more of their reps met quota last year.
Today's uncertain economic climate only complicates matters.
Many revenue leaders have gone in search of the right tools and strategies to help sellers thrive. And many have turned to sales enablement.
Related: What Is Sales Enablement? Process, Framework and Tools
At Mindtickle, we recently commissioned a survey of 500+ sales leaders, sales reps, and sales-adjacent professionals to find out how they're approaching sales enablement – and how that might change in the midst of a potential recession.
Read on to explore 5 of the most surprising insights that came out of the survey.
---
1. Sales enablement reports to RevOps less than 50% of the time
Getting executive buy-in is key to the success of any initiative. Sales enablement is no exception.
But at the end of the day, which company leader is responsible for sales enablement?
Today, sales enablement most often falls under the purview of the Chief Revenue Officer(29%), followed by the head of revenue operations (18%). Sales enablement serves the revenue team, so this reporting structure makes sense.
However, sales enablement doesn't always report up to sales or sales operations.
In fact, it often doesn't.
Related: What Is RevOps? (And Why You Need it for Real Sales Success)
A significant portion – 17% – of sales enablement teams fall under the Chief Financial Officer. Of course, CFOs are focused on optimizing financial performance. The growing portion of sales enablement teams reporting up to them proves the growing importance of being able to prove direct revenue impact (more on that later).
Finally, while it's easy to assume Human Resources could be responsible for sales enablement, that's not the case at all. Rather, a mere 2% of organizations indicate sales enablement is owned by HR.
Related: Sales Enablement vs. Sales Engagement
Sure, HR plays a key role in delivering general training. However, sellers also need specialized training for their roles – which enablement teams are uniquely equipped to deliver.
---
2. Sales enablement teams do more coaching than you'd think
What sales enablement looks like varies widely by organization.
One thing is for sure, though. Sales enablement teams have a lot on their plates.
The five most common activities owned by sales enablement are:
At many organizations, there's confusion about what sales enablement teams are (and aren't) responsible for.
Your key to success? Be sure to clearly define the scope of your sales enablement team, and ensure understanding from stakeholders.
And remember, sales enablement for the sake of sales enablement doesn't make sense.
Instead, it's critical to first define the skills and behaviors a seller needs to be successful at your organization. Then, all sales enablement should be mapped back to those skills and behaviors.
That way, you can be sure your efforts are helping sellers sharpen the skills and competencies that matter most.
---
3. Most companies lack a clear sales methodology
You assume sales enablement teams play a role in enabling their organization's chosen sales methodology.
Related: 8 Letters that Can Double Your Income: an Intro to MEDDPICC
And it's true. At organizations with an institutionalized sales methodology, 72% of respondents say they're part of enabling it.
But more than half (57%) of respondents say their organization either hasn't institutionalized a sales methodology – or they're not sure if they have.
Related: What Is The Challenger Sale Methodology?
What gives? A sales methodology is critical for sales success. Choose the sales methodology that's the best fit for your organization – and then tap into the enablement team to enable and drive accountability for it.
---
4. Many orgs still aren't measuring sales enablement success
In the early days of sales enablement, many organizations created and delivered programs – and then crossed their fingers and hoped for the best.
Sometimes, they'd get anecdotal feedback. At best, they measured adoption and completion — considering new reps ramped up when they'd completed a set list of tasks.
Even today, over a third (36%) of organizations measure the success of sales enablement by tracking completion of training materials and modules.
Even today, 36% of organizations measure the success of sales enablement by tracking completion of training materials and modules.
Adoption metrics do matter. If a rep is consistently losing deals and failing to complete assigned enablement, keeping them on track is a great place to start.
Related: Strategic Sales Enablement: Uplevel Your Program & Drive Real Results
But on their own, completion metrics don't give you the full picture. Consider a new rep who "checks all the boxes," yet still drops the ball on deals time after time.
Increasingly, sales enablement teams are under pressure to show their efforts are actually impacting business outcomes. Today, over half (58%) measure sales enablement success by tracking business metrics – including the portion of reps meeting quota or the time it takes new sellers to close their first deal (among others).
Related: The Guide to the 9 Most Important Types of Sales Metrics
But that leaves 42% who aren't measuring the impact of sales enablement on key outcomes.
In times of economic uncertainty, budgets are under more scrutiny than ever before. Sales enablement teams must be able to prove their efforts are moving the needle. If they can't, they're unlikely to secure more resources – or retain the ones they've got.
---
5. Revenue orgs are increasing enablement spend
The entire globe is facing a time of economic uncertainty. Inflation is rising. Spending is down. It's natural for sales enablement teams to worry about their budgets for the upcoming fiscal year.
But that worry may be unfounded.
If sales enablement leaders can prove their programs are impacting business outcomes, their budgets are likely to stay intact. In fact, those who can prove value are likely to have larger budgets next year.
Despite a potential recession, nearly three-quarters (74%) of organizations plan to invest more in sales training and enablement. 87% of sales leaders say this is the case.
A strategic, data-driven sales enablement program can prepare more sellers to hit their goals. In fact, it's proven.
Sales leaders have heard the message loud and clear. Rather than hiring more sellers in the midst of economic uncertainty, many will instead double down on improving the performance of those they already have with sales enablement.
Where do sales leaders plan to focus sales enablement efforts in the coming year?
Here's a look at their top sales enablement priorities for 2023:
Improving the strategic importance of the enablement function within the sales organization: 49%
Measuring ROI or business impact of enablement: 45%
Improving sales coaching efforts among frontline managers: 40%
Driving higher adoption and completion rates of existing programs: 30%
Creating more seller engagement via gamification, leaders, etc.: 30% 
---
Start driving more impact from sales enablement
The power of (good) sales enablement can't be denied. As such, many revenue organizations invest in sales enablement programs, teams, and tools – and hope these investments pay off.
But our most recent research found sales enablement programs often lack certain, foundational components, including an institutionalized sales methodology and consistent measurement and optimization.
Being a seller isn't easy. And with a recession around the corner, it's about to get even more challenging. Now's the time to optimize your sales enablement program to ensure it's running on all cylinders – and built to get more of your reps ready to sell.
Here's where you can get your full copy of the Mindtickle 2022-2023 Sales Enablement Outlook Report.
---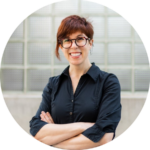 Edited by Kendra Fortmeyer @ Sales Hacker 2022