This year marks the 30th anniversary of the classic sales film Glengarry Glen Ross — and the ABCs of selling it popularized, "Always Be Closing."
It's time for an update.
The sales profession often drives people away because its training methods need updating. Too many salespeople are taught to rely on pushy and spammy tactics.
And these tactics make those salespeople — not to mention their prospects — uncomfortable, decreasing any successful outcome.
The desire for authenticity in sales
More than ever, people want to do work that's personally meaningful and connects with their values.
For salespeople, this means feeling aligned with why they're selling a product or service and authentically engaging with customers.
Instead of focusing on making a sale, they want to feel that they're solving customers' problems. 
The good news is that most prospects want to tell someone about what's causing them problems and want to know that someone cares enough to listen.
More importantly, they want to feel heard and understood before they'll become interested in hearing any plan to help solve them.
Study after study shows that the most logical argument in the world doesn't change people's minds until emotional elements are also addressed.
This means leaving old-style ABCs of selling, "Always Be Closing," in the past.
Related: What Your Sales Trainer Taught You Is Wrong (And What You Should Be Doing Instead)
In 2012, Daniel Pink proposed a new ABCs of selling in his book, To Sell Is Human: Attunement, Buoyancy, and Clarity. (You can read his newsletter about it here.)
That was a decade ago. We need new ABCs of selling — Alignment, Belief, and Consistency.
I'll explain why.
The (new) new ABCs of selling
A – Alignment
As a salesperson, you strive for alignment in four areas:
First with your own core values, personal strengths, and sense of purpose
Next with the product or service you're selling and the company's mission
Then with your prospects' needs and wants
Finally with the solutions to those needs and wants.
If you aren't in alignment in each of these areas, you won't achieve satisfaction or success because you won't have done the relationship-building activities that lead to sales.
Norbert Orlewicz, business and marketing consultant, trainer, and cofounder of MyLeadSystemPro, says:
"Sales can be a calling when it is an extension of a deeper purpose. When your business is aligned with your core values, you become passionate and transcend simply being a salesperson to become an activist with a vision, mission, and purpose for what you are selling."
Sellers are inclined to miss out on this element of alignment if they haven't taken time to explore their core values. We talk about this as finding your why.
Consider whether your core values are in alignment with how and what you're selling. Does it make you feel good to offer the solution?
Without a personal passion for what you sell, you can't be in alignment with your prospects. And without that alignment, you'll have a much harder time making sales.
B – Belief
You must believe in your product and its capacity to solve the prospect's problem.
To this end, it can be very helpful to have a personal story of your own, based on your own authentic experience, about solving this problem in your own life.
Orlewicz notes that our own personal experience is the most valuable source of credibility:
"Most people don't value the experience they've gained through life. Personal experience is ten times the value of academic knowledge… Become a 'specialist' or an authority in what you know because of your personal experience. You will become known as someone who 'knows what they're talking about' in the areas your ideal audience wants to learn."
Come into each meeting with that personal experience in mind. This gives you authenticity and credibility when you explain how your product will solve your prospects' problems.
It also builds trust — your prospects will believe you have empathy for their problems.
Related: Empathy: The Most Underrated Sales Skill (And How to Build It Fast)
Belief combined with empathy leads prospects to feel that you're trustworthy. A level of trust must always be present before you can expect them to buy from you.
Remember the adage: Nobody cares how much you know until they know how much you care. It's essential to consistently demonstrate how much you genuinely care for the other person.
C – Consistency
The alignment marketing process starts slowly, yet it quickly builds momentum and snowballs into meeting a multitude of people who will become your friends and then your team members or clients.
The key is being consistent in providing valuable information and content.
When you consistently deliver valuable content, it builds trust with your prospects. Not only do they trust that you're knowledgeable — they see that you are someone who delivers value to them, not just asks for things.
(You can learn more about this in Jake Dunlap's great piece, Why Social Selling is Killing Your LinkedIn Strategy.)
Old-school sales training may have taught you to get straight to the point and offer the products or services as fast as possible. This "me-me-me" approach gives the sales industry a bad reputation.
Related: The Dangers of Being Too Salesy (And How to Build Trust Instead)
Instead, reciprocity and empathy play a huge part in creating any satisfying relationship, especially in a sales situation. If prospects trust you, and feel good about your relationship, they will be much more likely to make a purchase from you.
You can also gain this trusted advisor status with prospects who aren't yet in your pipeline by leveraging social media. Whether through LinkedIn, Facebook, Instagram, YouTube, Twitter, TikTok, or any other platform, you can quickly become a trusted advisor simply by consistently and regularly providing valuable content that your audience can easily access. Include calls to action to encourage them to contact you — and then respond quickly. You'll find your prospects asking to buy from you.
---
Example content offerings
Delivering valuable content consistently can include social media content targeting people who fit your audience profile. Show them you care with:
Tips for solving their problems
Step-by-step instructional guides to achieve something they desire
Personal stories about your life that in some way relate to the problems they want to solve
Ways they can see their problem from a more positive perspective, such as through customer testimonials
---
Conclusion
Put all the new ABCs of selling into practice — first by having your own personal story of solving a problem or benefitting from using the product or service so that you'll know who's likely to be your ideal audience; next by listening and relating to your prospects and allowing them to tell you their own stories; and finally by consistently sharing valuable tips on social media or in one-on-one conversations. It's a winning formula that satisfies both the customer's and seller's needs.
Always remember, you're in the caring-about-people business! Choose to make a caring connection that's emotionally satisfying to you both and you'll make prospects want to say yes to you.
---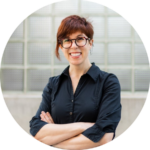 Edited by Kendra Fortmeyer @ Sales Hacker 2022