As I write this in early 2023, buyer-side CFOs are playing a larger role than ever in approvals of sellers' deals — which means it's critical to know how to sell to a CFO. Trust me: I'm the CFO at Outreach, and I've gotten involved in approving more expenses than I normally would.
And while I can be tough, I'm also passionate about helping sellers win! So in an effort to share some of my experience and tip my hand on "how to sell to me and others like me," I recently published a few LinkedIn posts sharing some tips about how to sell to CFOs like myself.
The two posts combined got almost 200 comments from sellers and sales leaders. Clearly, I struck a nerve.
So I figured I should sum it all up in one place, and expand a bit with some real examples.
So as somebody who has been a CFO at both public and private companies, here are my top 7 tips for successfully selling to CFOs that every B2B salesperson needs to know in 2023.
Join the conversation: Tips for outbound targeting CFOs?
1) How to disagree with your CFO: Pull out the "why"
It's not uncommon to be in a meeting and emphatically disagree with a CFO… but how do you do this effectively?
Picking your battles is part of it. Be conscious of whether your disagreement is actually critical to the deal.
What I have personally found effective is when salespeople ask me questions designed to pull out the "why." They want to understand the assumption behind my viewpoints.
In this way, they are not directly disagreeing with me. But by making me explain my assumptions, they may be able to highlight a flaw in my logic or understanding to help me draw a different conclusion.
Another great trick I've seen is, rather than disagree with me directly, an employee of mine says "that's really interesting." She'll then go on to perhaps challenge me, but she has first indicated that my viewpoint is valid.
Related: Objection Handling vs Negotiation: 10 Tips to Win the Deal
2) How to manage a CFO's objection about auto-renewals: Emphasize continuity of service
Some sellers are nervous about selling auto-renewals because they perceive it as a trap to lock in a customer.
No one should ever be tricked into signing up for a subscription they don't want. But when you think about it, auto-renewal actually helps a company by making sure they don't lose access to a service on which they depend. Imagine how a CFO would feel if their ERP shut off!
Not everyone will want auto-renew, but it's perfectly appropriate to suggest.
And remember, sellers — when you have new products to sell, don't let auto-renewal be an excuse not to share these exciting opportunities with your customers.
Related: 7 Steps to Maximize Your Renewal Success Rate
3) How to build rapport with a CFO: Do your research, and don't give me a hangover
First — and hopefully I don't have to say this to you empathetic salespeople — CFOs are people too, and we come from all walks of life.
We want to make our companies successful, and we've got diverse backgrounds and experiences. So in selling to CFOs, look us up and learn about us. Try imagining yourself in our shoes. Check your assumptions.
On building rapport in-person: Because CFOs are so busy, standard tickets to a suite at the Warriors game may not do the trick. Wine events are also not great because we can't be hungover in the morning.
CFOs love peer events though — as long as the other attendees are truly peers. Maybe try pairing that with something that has broad appeal, like the U.S. Open.
Related: Things to Keep In Mind When Selling to a CFO
4) Understand what CFOs care about: Price Value
You might think we're all about price (and we do care about it), but really we care about value more than anything else. 
As a result, when it comes to software especially, we care a lot about adoption. With spend on services or contractors, we're interested in hearing about how exactly the resources will be used by our teams.
We have all been burned by software not being used or approving a consulting expense that was not spent wisely. We need to know: Will the value be realized from the spend? (Because that is the key to realizing the ROI).
Pro tip: Because adoption is so critical, experienced CFOs know support and service packages matter. We will try to get them for free first — but we will (begrudgingly) pay for them.
5) How to negotiate with a CFO: No exploding offers, please (unless real!)
CFOs know that the price you've offered rarely expires, so be careful with offering deadlines and discounts. Only use the term "final price" when it's truly final, or you'll lose your credibility (and likeability).
To avoid constant negotiations, instead test your champion on pricing. (Need a script? Try saying, "Before I go to my boss to ask for this pricing, will you commit to signing at this offer? I don't want to lose my credibility.")
Pro tip: Find out if procurement needs to achieve certain goals. If so, save something in the negotiation for procurement.
6) How to talk ROI with a CFO: Show your work
I've heard some sales gurus claim ROI isn't worth communicating in a business process. Personally, I disagree with that claim.
I do want to understand ROI — but I also need to understand the assumptions behind your model, so I can validate your conclusion myself.
Don't worry. I'm a realist here. I know you may be operating under imperfect assumptions — these things are hard to predict. But you do need to do more than deliver me a big ROI number. Show your work, and help me see how that ROI number can happen. Make it make sense.
7) How to win the CFO: Prepare your champion to sell the outcome
I've noticed sellers are optimists. Which is great! You need to be, frankly, to do your jobs as well as you do.
But when you're talking to a CFO, you need to focus less on your own agenda, and more on being a problem-solver for this executive and their business.
You also don't necessarily need to turn the CFO into your champion — you should already have one of those anyway.
In fact, having a separate internal champion — not the CFO — is critical.
Related: When You Should NOT Sell To The C-Suite
You may never meet with me, the buyer-side CFO, directly. Instead, I'll be waiting to hear this key thing from your internal champion: that they will own driving a successful outcome (including adoption).
So sellers, you must prepare your champion to articulate the value of what you're selling to their CFO — and their commitment to its outcome.
Hard truth: If your buyer is not willing to go to bat for you with their CFO, you don't have a champion.
Pro tip: Even with an internal champion, it helps to have strong references from similar companies. The CFO community is tightly-knit. Word of mouth can make a big difference with us.
Cheat sheet: How to have a successful meeting with your CFO
Do's:
Send reading materials in advance so we can review and come to the meeting with context.
Make sure your contact info is easily accessible, including phone number.
Be very responsive.
Show up like you are a top professional. Avoid typos, dress professionally (even on Zoom), and have a professional background (I love the virtual bookcase!). You belong in the room! Act like it.
Don'ts:
Don't just say "thanks for your time." Prove to us that you understand the value of our time by running meetings and communications efficiently. We're very busy.
Do not send us long emails.
Avoid the time between quarter close and earnings – we are absolutely swamped.
Timing in the deal cycle matters, too. Don't come to us at the last minute for approval. One of my favorite CFOs taught me this: "Your lack of preparedness does not constitute an emergency for me."
When you're selling to a CFO, it's best to know if you'll need to do it at the beginning of the deal cycle. But sometimes you'll get surprised by their involvement, so it's best to just be prepared.
As with everything, practice makes perfect, so don't be too hard on yourself if your first deals with CFO involvement don't go exactly as you expect. Just make sure you learn and keep moving!
---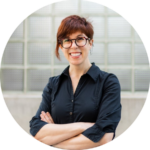 Edited by Kendra Fortmeyer @ Sales Hacker 2023