Social selling. It's a term that divides opinion within the sales world.
Some people think it's simply another buzzword. Others say social selling is going to change the way we do business. No doubt there are also some salespeople out there that have no idea what social selling actually is.
Whether you are completely new to the term or you are an experienced social seller, it doesn't matter. You will find value in this post. I guarantee it.
As well as hearing from a number of experts within the field, we'll provide you with tips that you can enact immediately to increase your pipeline and close more deals more efficiently.
What Is Social Selling?
Social selling is about building a trusted profile on social media, as well as strong relationships and connections with relevant individuals. If you do this well, you'll know what's happening at the companies you want to sell to, and you'll become well known and well regarded by the relevant decision makers at those companies. Then you're more likely to know when they have a need that your company is well equipped to meet, and you'll be in a good position to reach out, and offer to meet it.
Don't trust me? Listen to an expert. Here's the best definition of social selling I've come across:
Social selling is about using social media to build a brand that customers and peers alike, grow to trust and respect. From a sales viewpoint, the result may be the opportunity to talk business with a new or existing customer. – Lewi Watkins, Global Social Selling Lead at Sage
And the data shows that social selling is only growing in importance.
Okay. Now we're going to look at ideas for how to do social selling well in general. Then we're going to get much more specific and look at exactly how to do it for each of the three main networks – LinkedIn, Twitter and Facebook.
Related: How to Use TikTok for B2B Sales: 5 Winning Strategies
12 Great Social Selling Tips
Ready? Great. Let's get down to business. Here are 12 ideas for how to sell on social media.
Put yourself into it
Create relationships
Don't try to sell too soon
Share your knowledge
Listen
Engage in conversations
Build a network
Talk to existing customers
Keep your profile up to date
Build a content schedule
Automate and track
Experiment
1. Put yourself into it
Everybody wants to buy stuff from a sales robot.
Wait, that's not right. Nobody wants to buy stuff from a sales robot. People like to buy from people. Genuine, real, people, with genuine people personalities.
Social media is about being social. That means the first key to success in social media selling is to put as much of your own personality as possible into the work you're doing.
You have a personality. Use it. The way we do business is constantly becoming more and more social. Be yourself and remove that corporate mask, I guarantee that you will benefit from this.
You can automate a lot on social (see point 11, below) but what you can't automate are the interactions. Those need to be personal and believable. You have to at least appear to be genuinely interested in the product you're selling, the business you're selling into, and the people you're talking to in that industry.
2. Create relationships
Social media is all about relationships. People spend time on social media talking to people they like and respect, which means that you need to appear likeable and do things which command respect. Unfortunately, that takes time and there's no way around it. You can't build relationships in a day.
You need to see and be seen on the relevant platforms. If you're moving in the right circles, your prospects may become aware of you well before you ever need to speak to them personally.
And sell how you would like to be sold to. That means don't get in people's faces. Don't spam them. Don't make it clear that all you want from them is their money.
3. Don't try to sell too soon
This is connected to the point above. A common mistake I see people making is trying to sell far too early. You have to build some trust and influence first. If I just walked up to you in the street and said, "Hey, buy my software" you wouldn't do it. Social media works the same way.
It's a long game, basically.
4. Share knowledge
A key way to build a profile on social media is to share useful content. Ideally, that ought to be content created by subject matter experts in your own organisation. Or better still, yourself! But it's far more important that you're offering something of value. If you're seen as a source of value, that gives you a powerful lever to use to sell.
This has to be your number one focus when posting anything on social media. How can you add value to your audience and target market? Switch your way of thinking to this approach, and immediately you will see better returns from your activity.
5. Listen actively
Your customers are talking to each other on social media. They're sharing information about how they're feeling, the state of their business, and what they're personally interested in. All of that is useful stuff.
Even if they don't actually say "What I really need now is some software-as-a-service to alleviate my pain points", you can still pick up when they might be in need of some help. Or at the very least, you can find out their favourite TV show and their sports team.
Buyers surveyed by LinkedIn rate "active listening" as the top skill for a sales rep. And there's plenty of data to show that the more you listen, the more you sell.
6. Engage in conversations
Don't just lurk and listen, though. For social media to work for you from a sales perspective you have to engage in conversations. If you don't engage with people how will they know you exist? Through intelligently engaging with conversations and adding value you will start to build your own personal brand and grow your influence within your space.
7. Build a network
The more people you connect with and follow, the more traction you'll get. It's important that you're engaged with all the key players – your clients, your potential clients, your competitors, the thought leaders in the industry. If you don't want to give your competitors the exposure of a new follower, add them to a private list and track them that way.
8. Don't forget existing customers
It's easy to get into making new friends when you're social selling, but don't forget that your existing customers are on the same networks already, and they are going to renew eventually. Plus, they are already well disposed to your organization, and they're likely to be able to provide you with connections to other people you might want to do business with.
9. Maintain your profile
Your personal profile is so important. This is where your prospects will go straight after you get in touch, to see what kind of person they're dealing with. You need to have high quality images, up-to-date details, and a load of actionable resources that show everyone what a useful person you are to be around, and what kind of high-caliber individuals your business generally employs.
10. Build a content schedule
I talked above about sharing knowledge. Don't leave this to chance. Build a schedule of what you're going to post, in advance. (I'll talk about this more below.) Make sure you post at regular intervals, as often as possible.
My advice is to read it all, too. With luck, customers are going to want to start a conversation with you about what you post, which is the sales equivalent of fish actually jumping into the boat. So you better be ready to say something interesting.
Sharing is an opportunity to guide prospects towards you. Try to build in calls to action that drive people onto your site and into your funnel. But guide, rather than push.
11. Automate and track
When selling on social, you need authentic personality and you need to have read the posts you publish. But that doesn't mean you can't use tech to cut corners in other ways.
One thing to do is to create notifications to alert you when prospects do anything interesting, or when your competitors post, or promising new accounts are created, or there's an uptick in interest in relevant hashtags. Or anything, really.
Track the data, too. Which of your posts get the most engagement? What time of day is best to post? Who's sharing your content regularly?
12. Be patient
Social selling can be a long game. It's about building a profile and connecting with people until starting a conversation feels natural. That won't happen overnight.
You need to track the metrics. Are you getting close to the right accounts? Are you building a following? Is it leading to traffic to your site? Social selling is still about selling, so all this network building and content sharing needs to lead to closes and revenue in the long run. You need to make sure you have some way of seeing that you're making progress towards these goals. But if you are, relax. The sales will come. Don't force it.
Best Practices
Okay. So now that you're armed with some ideas about what kind of behaviors to avoid and what typically works well let's get into some specifics.
In this next section, we are going to provide actionable tips and insights for social sellers at any level.
We're going to cover 3 social media platforms here today. LinkedIn, Twitter, and Facebook.
In this section, for each platform, we are going to provide 3 actionable tips. One for someone with no social selling experience. One for someone who has experimented with social selling and one advanced tip for someone who sees themselves as an already advanced social seller.
Social Selling On LinkedIn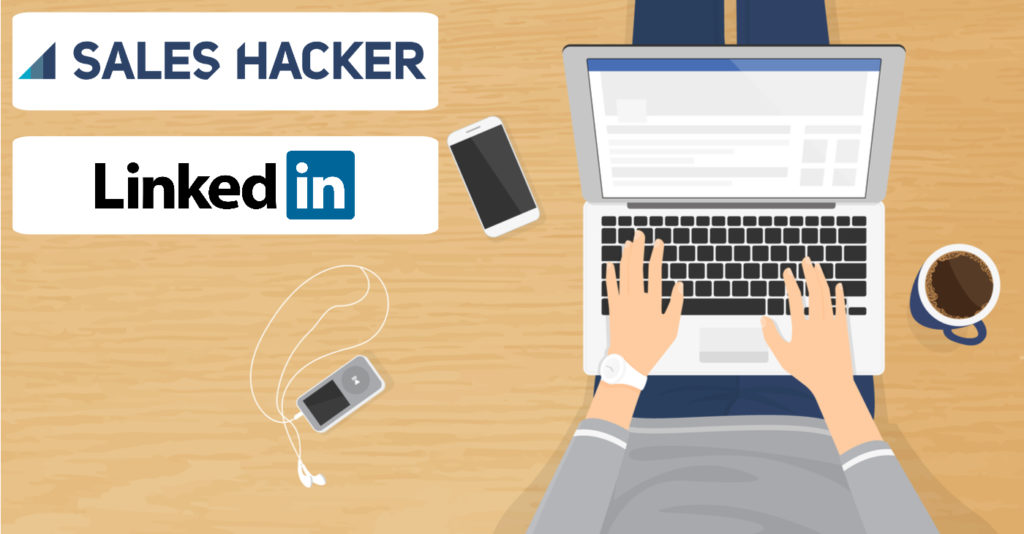 My favorite platform for social selling. At the time of writing LinkedIn is going through some pretty heavy changes. The way people are using LinkedIn is changing dramatically and it's becoming a much more personal and content-focused social network. In my opinion, this is only the start of some great things to come.
The thing you need to realize is that your prospects are on LinkedIn. A lot of their information is on LinkedIn. You can connect, interact and build the foundations of a relationship on LinkedIn which radically enhances the sales process. –Daniel Disney, Founder @thedailysales
Rookie: Optimize Your Damn Profile!
This is possibly the most important advice I can give you. Your profile needs to be optimized for your target buyer persona. Think, what do they want to see?
If you're still using your LinkedIn profile as an online CV then you need to take a long hard look in the mirror, my friend.
Here are two quick actionable tips to turn your profile from zero to hero:
Change your headline

. Make it something memorable that clearly explains to anyone how you can add value to them. Give them a reason to click through to your profile.
If you look at the headline on my profile you'll notice that it's short and straight to the point, it explains the value that I can offer someone immediately.
Our tool at Leadfeeder helps companies uncover B2B sales leads so I decided to go with something that clearly communicates this. I also added a money bag emoji at the end. There's nothing technical here at all, I just think it's cool and it spices up my profile a little. Anything I can do to stand out then I'll do it.
Fix your bio/summary section. This section on your profile is so powerful. It's your chance to explain to anyone who is researching you or your service exactly how you can add value to their lives. Rather than using this section as an 'about me' you need to use this to explain how you can solve the typical problems your customer is facing and why they should speak to you.
If you look at my summary section then you'll see that I start with making it all about how I can add value to anyone viewing my profile. It gets straight to the point and briefly explains how I can help. Think of it as an extension to my headline.
I recommend using this section to generate some intrigue and interest, you want this section to be driving people to either visit a landing page on your website or connect with you and ask you some questions.
After I have all this covered I then go into talking about myself and sharing my story.
Semi-Experienced: Post 1 short form LinkedIn update every day 
You need to be consistently posting updates on your LinkedIn page. They need to be updates that are going to cause conversation, raise controversial opinions, help people in your industry etc.
There has been a recent shift in the way people are using LinkedIn. I'm sure you've noticed a lot more content creators appearing on your feed, right? You're probably wondering why this is happening.
I can tell you that over the last 2 months I have increased the number of inbound leads coming to my profile by over 10,000% without spending a penny. This is mainly down to posting engaging content as short-form LinkedIn updates.
Don't worry, it's not as scary as it sounds. Anyone can create content. I promise you.
There are so many options but most importantly your content has to have a focus on PROVIDING VALUE.
Trust me. If you do this you will start to see a massive uplift in the number of people coming to your profile and also the number of people connecting with you and asking questions about your product/service. Especially if you have already followed step one and optimized your profile.
Veteran: Extract & Scrape Commenters
Now this one is a little sneaky but if you're already creating content then you're going to love it. There are content scrapers that will let you extract everyone who has commented on a LinkedIn status update into a CSV file. In this CSV file will be their name and the URL for their LinkedIn profile.
Why would you want this?
If they have already engaged with your content then that's already a much warmer place to start than someone who has no idea who you are. You can then use this as a lead list.
If you're posting 3-5 updates a week and each one is getting around 20-30 commenters, that's a pretty solid list.
Now if you're really nerdy like me you can do a lot more with this CSV file. But that's for another day…
Social Selling on Twitter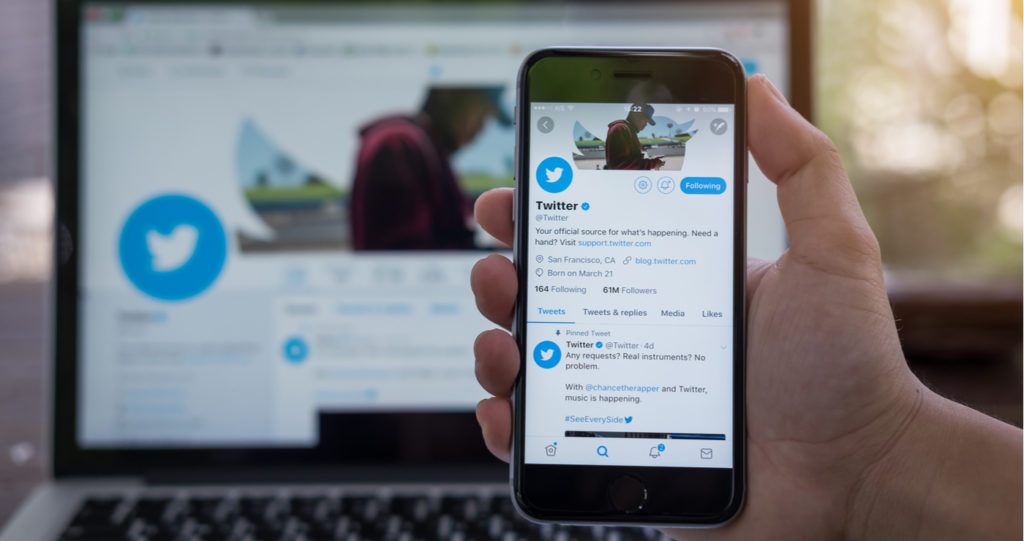 Rookie: Build your own social selling dashboard
Organization is absolutely key when it comes to social selling. If you're a total beginner then you want to make sure that you're set up for success from the start. There are a number of tools available that allow you to monitor and organize your social media activity.

My go-to is Hootsuite. You can use Hootsuite to build a dashboard that monitors any inbound activity on your account such as mentions or retweets but where Hootsuite becomes really powerful is when you start to monitor keywords and when you start to build Twitter lists.
What to set up in your social selling dashboard:
A private Twitter list full of your prospects

A search for anyone mentioning your company or product

A search for keywords that match something your buyer would be saying. – Look for buying signals. People asking for help. People comparing tools/services etc.

A search for anyone mentioning your competitors
Semi-Experienced: Automate your content strategy
Visibility Creates Opportunity – Koka Sexton – World-Renowned Social Seller & Industry Principal at Hootsuite
Being a salesperson more often than not the last thing you want to be doing is wasting time searching for content to post on your social channels. But as Koka says, you need to remain visible. So how do you do this?
This is a great tip that is going to save you a ton of time searching for content.
There are three different apps that I like to use to help me find content to post and best of all, these all integrate with Hootsuite so you can have these set up in your dashboard.
If you're not a Hootsuite user these are also standalone products.
1. UpContent
3. Buzz Sumo
You can find relevant articles in here really easily and schedule them through a platform like Hootsuite or Buffer.
Veteran: Use Twitter chats
Now that you have all of your content streams in place it's important that you engage with people on Twitter and start to add value to their conversations.
I have a great tip here for not only growing your influence on Twitter but for also helping you find prospects and people that are active in your markets.
Find some really relevant Twitter chats within your market and start engaging!
This is a great way of supercharging your engagement as people come to Twitter chats to learn and exchange ideas.
I use sites like this one to help me find all of the latest twitter chats that are going on. https://www.tweetreports.com/twitter-chat-schedule/ 
I know this tip seems extremely simple but give it a go, I guarantee you'll find it useful.
Social Selling on Facebook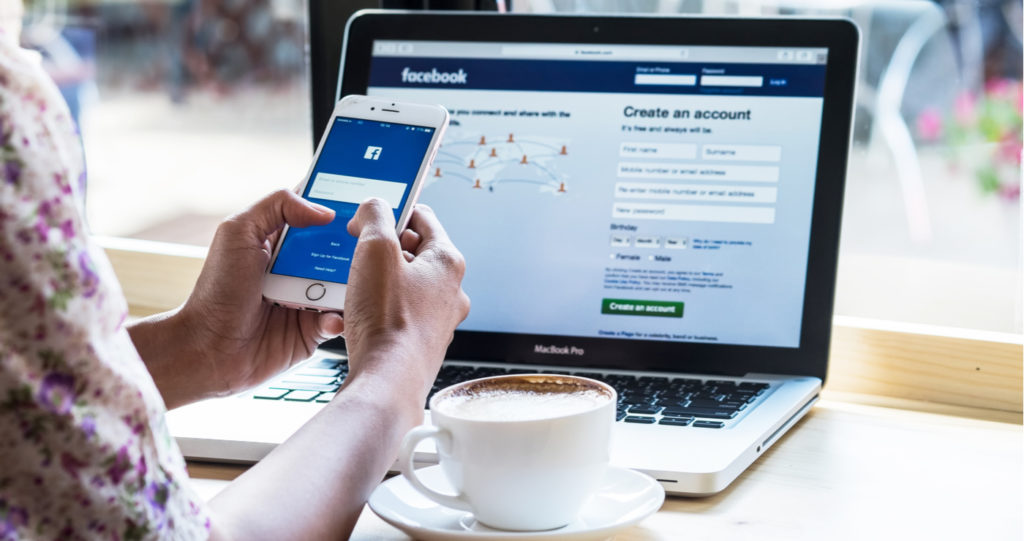 Facebook is seen as a bit of a grey area when it comes to social selling and I often have the discussion with salespeople as to whether or not they should be using Facebook. I think because we are used to Facebook as a really personal network where we share things with our closest friends and family, this often puts sales reps off.
I can tell you one thing though, the best sales reps in the world are using Facebook to build out their personal brands and to build closer relationships with their buyers than ever before.
Having a personal brand across all platforms is fundamental. Why? Otherwise, you look like a spammer or worse still, you look like all the other mediocre salespeople out there. – Tim Hughes – Best Selling Author & Social Selling Authority
Rookie: Engage Prospects & Peers In Groups
If you've never used Facebook before for anything other than sharing photos of your best friend's birthday night out then groups are a great place to start growing and building your own personal brand whilst also connecting with the right people.
Facebook is putting a lot of focus into their groups this year and even changed their mission statement recently to reflect this.
So are business conversations really happening on Facebook? Yes, they are, and at a pretty large scale too.
My recommendation is to find some groups where people in your industry are likely to hang out, regularly engage in these groups and start building relationships with the people there.
Remember though, this is a personal brand-building exercise, don't try to sell too quickly.
This kind of work isn't likely to generate immediate sales but will definitely pay off in the long run.
Semi-Experienced: Boost Posts to Super Specific Audiences
One of the best things about Facebook is its advertising. It's incredible how narrow you can get with the targeting options.
However, you can't advertise from your personal Facebook account. My recommendation here is to create a public figure page for yourself. Think of this as your own personal landing page on Facebook.
Here you want to share all of your best content. It's a really good idea to produce helpful content for your target buyer personas and publish it natively on your public figure page. Think about short tips and tricks videos, helpful infographics etc.
Then you can use Facebook advertising to get these posts in front of anyone you like. You can start to target by location, interests, previous people that have engaged with your content etc.
Where this becomes really interesting though is when you start to get very granular with your searches and target by job titles at specific companies or specific locations for example.
The common misconception with Facebook advertising is that it's expensive but I can guarantee you that you'll get results from spending as little as $1 per day.
Veteran: Build Your Own Facebook Group
This tip really is for those of you who are in this for the long game and are willing to put in a lot of effort. But boy oh boy, it's worth it.
We've already talked about how much you can learn from Facebook groups and how they are full of engagement. But why don't we look at this from another perspective?
What if you could build a community full of engaged professionals who are working within your target industries? What if you could have direct access to these people through Facebook and they became fans of yours because you were providing them with so much value?
Well, you can. Why don't you create your own Facebook group?
I actually created my own group just before writing this post and within 8 days we're already 376 members strong. It's a group to help business owners and salespeople sell more with social media. If you're interested in joining you can access it here.
Building your own tribe will give you access to more people than ever before. It will help you build your influence and ultimately make it way easier for you to sell.
As I said, this needs a big commitment of time and is only for those serious social sellers out there.
Social Selling Tools 
Now that we've covered some actionable tips let's look at some of the best social selling tools currently on the market. There are so many tools in this space so I'm going to share a few of my personal favorites:
Hootsuite – The perfect tool for organizing your social media.
LinkedIn Sales Navigator – Anyone serious about their outbound sales needs Sales Navigator.
Leadfeeder – Enables you to uncover anonymous website visitors and turn them into sales leads.
Vidyard – A great tool for video email follow-ups. Use this to stick out in someone's inbox.
UpContent – A great platform for finding relevant articles to share
Clearbit Connect – Google Chrome plugin that helps you find out more about the people in your inbox.
Find That Lead Prospector – An incredible new prospecting tool.
Reply.io – My favorite tool for outbound email automation.
BuiltWith – A plugin that tells you what technologies a company is using just from looking at their website.
Promo Republic – A social media design tool that makes it really easy to create good graphics.
BuzzSumo – Another excellent tool for finding trending content and influencers.
---
I really hope that you've found this article useful and that you go away and put some of these tips into practice. If you have any questions please feel free to reach out to me directly and I am more than happy to go into some more in-depth social selling strategies with you.
If you only take away 3 things from this article, I want them to be this:
Focus on providing value.
Don't try and sell too soon.
Sell how you would like to be sold to.