The return to normal continues along its hybrid evolution — meaning revenue leaders face challenges managing scattered teams and establishing processes in this new landscape.
Consider these three statistics from Zippia:
74% of US companies currently use or will implement a hybrid work model
83% of employees in the US want a hybrid work model
64% of companies will provide additional training on how to manage a virtual workforce
Which is why today's winning leaders implement strategies that accelerate pipeline and empower their reps to find success, no matter where the sale occurs.
In this article, I'll unpack the playbook for winning in the new world of hybrid sales.
For more on the new world of work, check out my last Sales Hacker article: Is Rapport Dead? 6 Ways to Demonstrate Value for Virtual Buyers in the Age of Remote Buying
---
Culture, equality, and opportunity in the hybrid workforce
In a hybrid workforce, not everyone makes it to the office at the same frequency. Some people don't at all.
And the ugly truth is, this creates inequalities.
Related: Supporting Remote Teams: 5 Steps to Keep Your Team Thriving
41% of executives state that remote employees are less likely to be promoted. Only 4% believe that remote employees are "not disadvantaged" in some way compared to their in-office counterparts.
Some organizations have even gone fully digital precisely because of that.
Take Drift, for example, whose executive chairman David Cancel said,
"One of the reasons we founded Drift in the first place was to build a new type of corporate America – one that values diversity and creates equity. And for us, hybrid was never going to be equitable."
---
How to create equality in a hybrid sales team
If your workforce is hybrid, you need to ensure you create a culture where the ability to succeed and grow for your reps is not based on where they sit.
Obviously, remote team members must have the same resources and the same support to hit their numbers and achieve their career aspirations as their in-office colleagues.
Related:Remote Sales: Tips to Sell (Better) & Make Quota From Home
But even on a cultural level, there is lots to be done to lessen the impact of FOMO on office conversations and relationship building.
Here are a couple of things you can implement straight away:
Buddy system: One person from the office is paired with one remote colleague for call blitzes, deal reviews, etc.
Shared goals. Ensure individual goals ladder up into team goals, and celebrate progress and wins loudly.
Virtual games: Especially in the wake of the pandemic, team-building games for remote teams are plentiful. Here's a list of 34 of them.
Competitions. Check out 6 Steps to Setting Up The Perfect Remote Sales Contest  
---
Focus on communication
There are three layers of how people connect with each other.
Stage one:
Small current event, small talk (ie how is the weather there?).
This establishes simple social bonds and a sense of camaraderie, though it's rarely sufficient to support a deeper, more meaningful relationship.
Stage two:
Common interest.
What can you do to understand someone's common interest, what they do, what they care about? What are they passionate about?
Stage three:
What are someone's fears, vulnerabilities? What are their dreams and aspirations?
The more people that you can get connecting and talking at that stage three level, the closer your team will be, and it won't matter whether they're remote or not
Create opportunities for people in your sales team to identify what their common interests are — and even their fears and aspirations and dreams and vulnerabilities. This is key for creating a sense of trust, and a team culture that's strong whether you're remote, hybrid, or in-office.
---
Hybrid work and the sales tech stack
At GetAccept, the actual tech hasn't changed much since we were already running meetings on Zoom before the pandemic. What has changed is how we use it. 
Video recordings, audio recordings, and screen recordings are more personal and quicker to do than a long email or a hard-to-schedule phone call, so they have become the norm, especially when working in teams scattered across different time zones.
There are more tools available to sales teams today than ever before. Regardless which solutions your company uses, take the following into consideration:
1. Equal access
All sellers should have access to the same platforms, whether they work from the office, hybrid or are fully remote.
Note: "Access" does not necessarily translate to a premium account. That will be up to you, as a sales leader or sales operations manager, to decide which tools will need individual paid accounts for, which ones can be shared, and which ones are good enough with a freemium version.
2. Universal tech stack
Have you ever tried to move deals forward when SDRs, AEs, and solutions engineers keep notes and customer information in different systems?
Having a universal tech stack is critical to ensure efficient processes.
Related: Tech Trends to Take Your Sales Tech Stack to the Next Level
3. Be open to opportunities in surprising places
In a recent podcast episode from The Sales Ladder, Justin Barth, Commercial Sales Leader at Algolia shared how one of his team members kept a prospect engaged through the sales cycle, all the way to closing the deal, by playing Wordle together.
4. Ensure end user adoption
Put your team in a position to be successful and engaged with the tools at their disposal on a daily basis. When sourcing new tech, ask vendors about average end user adoption in their customer base.
On your end, make sure that trainings and learning sessions extend well beyond onboarding.
---
Today's sales teams are full of SDRs and AEs who got their first job during the pandemic and have never worked in an office.
These sellers might never experience being on a busy and noisy sales floor, listening out of their peripheral to other sales calls and picking things up from colleagues.
Related: Zoom-to-Face: How to Digitally Walk Your Sales Floor
This makes coaching tougher.
Put processes in place that boosts individual productivity and team performance and that can happen in any setting whether remote, face-to-face or hybrid, such as:
1. Celebrate the small wins
You go through so many losses and rejections in sales before getting to a win, and this can be especially hard to take for remote colleagues, who aren't balanced out by the warmth and camaraderie of the office.
One easy fix? Create a Slack channel for your team to celebrate the small wins and emphasize the positives.
Not sure what to celebrate? Consider activities like booking a deal with a prospect, getting an email reply from one of your sequences, or simply connecting with an ABM lead on LinkedIn.
2. Call bonanza
At GetAccept, we do a call bonanza at least once a quarter. This is a 4-hour block in people's calendar to focus purely on outbound cold calls. And everyone, not just sales, is invited to join.
It starts with a rev-up meeting. Then everyone updates the active Slack channel as soon as they book a meeting.
There is of course a competition — who will book the most meetings. But the call bonanza also creates a sense of companionship as everyone is focused on the activity, regardless of where they sit — and face the same challenges (getting prospects to pick up the phone…).
3. Consider the correct channel for coaching
When coaching remotely, it is never a bad exercise to ask yourself, should this be in Slack or should this be a phone call to that person?
I recommend avoiding difficult or coaching conversations in Slack or other async media. It might feel too casual, your sellers might misinterpret your message, or they might miss it altogether.
Related: Coaching Maturity Model: How to Take Your Coaching Culture from Good to Great
Hybrid has certainly created new challenges in the way sales teams perform and interact with each other.
It's up to us, as sales leaders, to ensure we provide the platform, processes and structures so that our team members can utilize the full breadth of opportunities available to thrive in this new environment.
---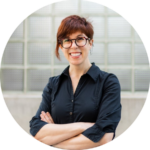 Edited by Kendra Fortmeyer @ Sales Hacker 2022