Outreach's annual sales industry summit, Unleash, has a speaker lineup for 2019 that is absolutely packed with genius-level sales insights.
It just so happens that many of the speakers (26 of them, actually) are also some of our favorite Sales Hacker contributors!
We're so excited about seeing these pros speak that we took a little time to gather some of the best articles, webinars, podcasts, and guides they've shared with the Sales Hacker community in the past.
Think of this as a sneak-peek of what's coming up at Unleash '19!
Note: these speakers are just in alphabetical order. For a full agenda of Unleash '19 and to see who is speaking on which day, check out the Unleash '19 website.
Lauren Alt – Marketing Campaigns Manager at Outreach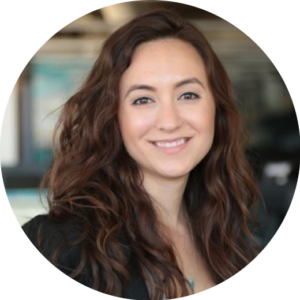 Lauren is an email marketing wiz and always has a trick or two up her sleeve to share with her sales colleagues.
So, what does it take to increase deliverability, replies, and booked meetings? In this webinar How To Bump Prospect Engagement By 50%, Lauren revealed some of the closely guarded trade secrets on increasing email engagement.
Lauren Bailey – Founder and President of Factor 8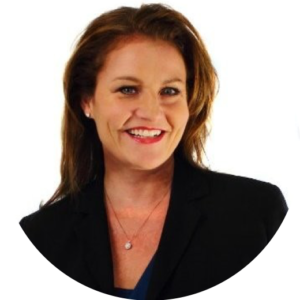 Lauren Bailey's award-winning sales firm Factor 8 has been instrumental in helping sales teams with their sales and management development programs. She also founded #GirlsClub, which is dedicated to changing the face of sales leadership by helping more women gain the skills and experience needed to apply.
We love her even more, because she also wrote up some timeless advice in her article, 6 Horrendous Ways to Begin Your Sales Call (And What to Do Instead).
Cynthia Barnes – Founder and CEO of the National Association of Women's Sales Professionals (NAWSP)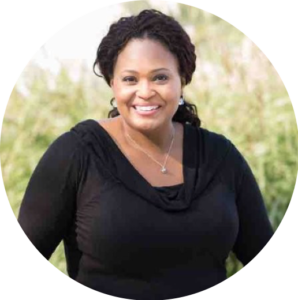 Cynthia Barnes, Founder and CEO of the National Association of Women's Sales Professionals, is a huge advocate for diversity and inclusion in sales, and has done worlds of good for sales teams (and women in sales) everywhere.
Cynthia knows that women who uplift, support, and celebrate other women – instead of trying to bring them down – create a healthier workplace for men and women alike. If this is the case and the evidence supports this position, why are so many women in sales struggling to do what they know is right? Wondering the same yourself? Cynthia is here to get you on the right path.
She also understands that even the most well-intentioned sales leaders may need guidance to include more women in their sales teams. This article outlines how companies can get over gender bias and start hiring more women.
Trish Bertuzzi – Founder of The Bridge Group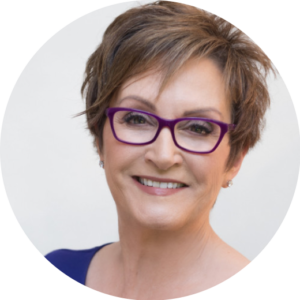 Trish Bertuzzi is the founder of The Bridge Group that helps B2B technology companies build world-class Inside Sales teams. For more than two decades, she has been instrumental in promoting sales development and inside sales as a community and engine for revenue growth. She is also a part of the Women Sales Pros advisory board and is known for her efforts in helping and promoting women in sales.
This sales metrics report powered by data from an extensive survey of 355 companies covers everything you would ever want to know about a modern high performing sales operation. Her webinar on How to get the most out of your SDR team is something that all the sales leaders aim for their teams – SDR teams with maximum efficiency.
Bill Binch is the chief revenue officer of Pendo, one of the fastest growing businesses in the United States, perhaps the world. He also spent close to ten years at Marketo, rose up the ranks and eventually became EVP of worldwide sales.
In this Sales Hacker podcast episode, he walks us through his incredible years at Marketo and explains how to be the right person for the job while being a team player. And he has some great career advice for both the A players and B players out there that you shouldn't miss.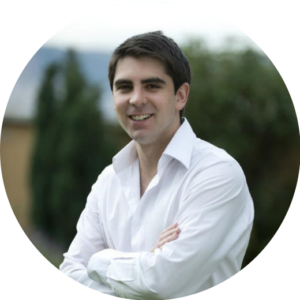 "How do I become an AE?" If you're an SDR Manager, this is a question you hear all the time. And it appears SDR's aren't happy with your answer: the rate of turnover for SDR's is 34%, with over 60% of that turnover being voluntary. Learn from expert SDR coach and trainer Tito Bohrt how to attract and retain SDRs that all-important talent, from career mapping to SDR comp structures, to coaching for morale.
Wondering how to set goals for your sales development team? Tito gave us a set of templates and a checklist to understand SaaS costs basics, and how to accurately set sales goals and metrics that drive success for your sales team.
Josh Braun – Founder of Sales DNA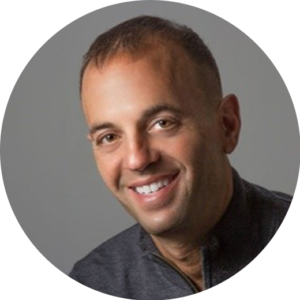 Josh Braun help sales leaders, CEOs and founders create a sales system for generating a steady flow of meetings each month with qualified buyers and migrate them forward to the point where they buy.
Cold calling is still very much the lifeblood of sales. But here's the truth: calling someone when they aren't expecting it is not easy (duh), and salespeople often rely on email and LinkedIn to hit their meeting quota. In this webinar, executive Sales coach Josh Braun discussed how to best respond to the most common objections while cold-calling.
Jaimie Buss – VP of Sales, North America at Zendesk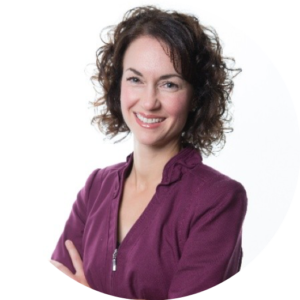 Jaimie is a veteran sales leader and has experience selling everything from SaaS to virtualization, storage, and networking. During her 18-year sales career, she's held sales leadership positions at Andreessen Horowitz, VMware, Coverity, Meraki, CORAID, and Inktomi.
In this podcast episode, she talks about her career graph from being an environmental engineering grad to being the VP of sales at a public company like Zendesk. During her career, she has worked for a unicorn, a tiny startup, a venture capital and a public company. As a bonus, she has some great advice on managing the journey through parenthood and children as a woman in sales.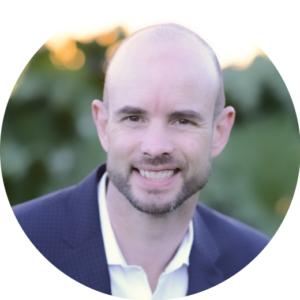 Matt Cameron is the Managing Partner at SaaSy Sales Management, Silicon Valley's SaaS go to market leadership development community. A regular speaker and columnist on the topic of SaaS sales leadership, Matt partners with venture firms to build world-class B2B sales leadership within portfolios.
Matt has seen moves to an enterprise customer fail and succeed countless times. We asked him for his advice, and he was kind enough to write a guide to the three most important things to address with your executive team before committing to the Enterprise market.
A startup environment is ever changing. In this article, Matt helps you take the plunge into Sales Ops. If you can't understand why the slick new reps that you brought in from a high flying SaaS company aren't selling already or why your head of sales is struggling to give you an accurate view of next month's forecast, read this.
Dan Cook – SVP of Sales at LucidChart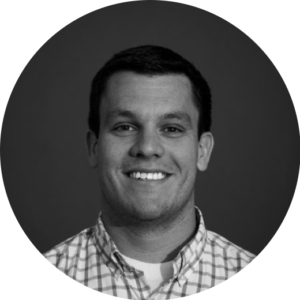 Have you ever dreamed of becoming a VP of Sales? In this episode of the Sales Hacker podcast, Dan Cook, SVP of Sales & Success at Lucidchart, one of the fastest-growing SaaS companies in the US, about what it takes to become a sales executive at a top company.
To succeed in sales today, you need to understand hierarchical and political relationships, identify influencers, and decide whom to contact. The fastest, easiest way to get an overview of your accounts is to work visually. In this webinar, Dan showed us how to successfully map accounts and key contacts and how to use that map to strategize more effectively.
Chad Dyar – Director of Enablement at OnDeck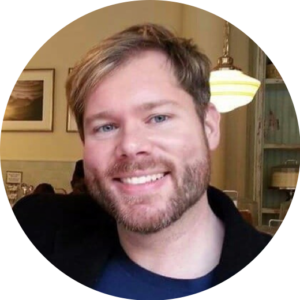 Over the last year, sales management coaching has become THE hot topic. After all, why spend resources on bringing in external coaches when you can turn your own sales managers into effective coaches? Thanks for that one, Chad!
Meghan Gill – VP of Sales at MongoDB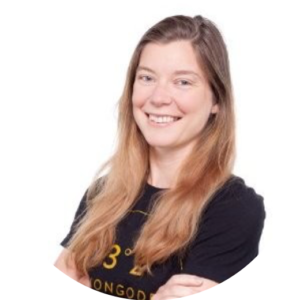 Meghan is VP of Sales Operations at MongoDB. She started as employee number eight, and has been at Mongo for almost 9 years, helping through an IPO in 2017.
In this podcast, she describes the incredible experience of guiding a company's growth from a very early stage startup to IPO. Her background in marketing and sales brings a fresh perspective to how tech companies are building a relationships with their customers.
Richard Harris – Founder of The Harris Consulting Group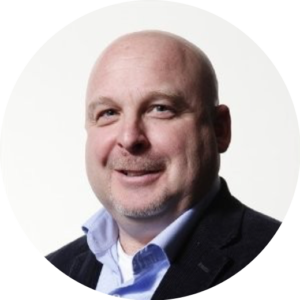 Richard is the founder of The Harris Consulting Group, and a Sales Hacker regular. As a SaaS sales leader and trainer, he has over 20 years experience helping early stage and expansion stage startups build their sales infrastructure and train their sales teams to "get there faster".
He is someone who loves and uses break-up sales emails. But he also knows that some break-up emails… suck. Luckily, he's laid out some great advice on how to make a break-up email bring value to the sales process.
And if you want to take the dive into Sales Enablement then this webinar from Richard should be on your watch list for sure. Watch this webinar with Richard Harris on how to close more deals with the right approach to sales enablement.
Rob Jeppsen – Founder and CEO of Xvoyant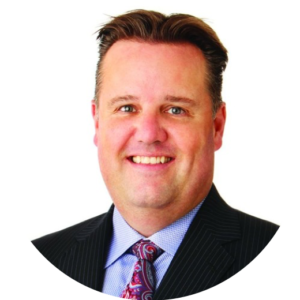 Rob Jeppsen is a high-energy dealmaker with an emphasis on technology & financial services sectors, and has trained over 900 organizations and speaks at leading events across the country.
Rob has won multiple awards for his coaching and training programs, so we asked him how to coach like he does. So, in typical Rob fashion, he wrote us a killer five-part guide to sales coaching.
We especially like this particular article, where he explains something that is a must-read for everyone, not just salespeople: how to make your 1:1s count.
Pete Kazanjy – Entrepreneur, Author, and Early-Stage GTM Expert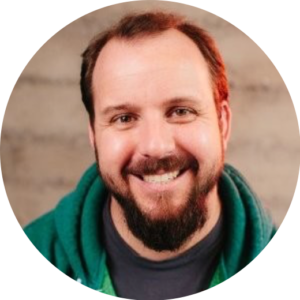 Pete Kazanjy is the Cofounder of Atrium HQ, Author of Founding Sales, and founder of Modern Sales, a Sales Operations, Enablement, and Leadership community.
End of quarter is a testing time for any sales team. But is End of Quarter really the Grinch who stole the sales org's Christmas? Pete is here to busted some EOQ myths with well-researched data.
With new, hyper growth companies constantly popping up and increasing competition, time-to-revenue is one of the most crucial metrics effective sales leaders focus on. Pete gave us some of his time on a webinar to share why an accelerated time-to-revenue is necessary and how it allows your business to stay ahead of the competition year after year.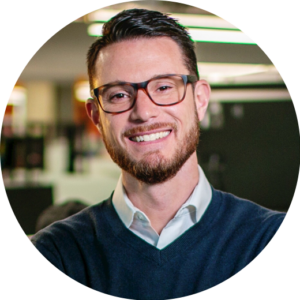 Sales managers like to talk about process, but data from CSO Insights states that nearly 50% of sales organizations report having either zero or an "informal" process. Not Mark: few understand how to make excellence repeatable as well as he does. In a webinar with us, he shared his advice on creating a winning sales process, why it's so difficult, and how to enforce a good process.
But that doesn't mean Mark's a stickler for only those tried-and-true techniques. He also likes to test new things. Which is why he also shared some data about the effectiveness of sending branded swag on another webinar.
Mark also ran a test comparing aggressive messaging to a more passive approach, and shared the results as Sales Bro vs. Sales Pro (with some surprising findings).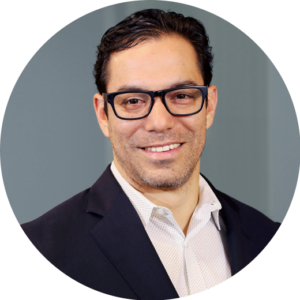 Did you know that Outreach's CEO Manny Medina was also Outreach's first SDR?
Breaking through initial resistance is a critical SDR skill. But to actually crush the number, SDR's have to be persistent enough to ultimately engage their prospect, while not being so aggressive that they scare their prospect away. In this webinar, he tackles the age-old question: how does an SDR stay persistent without turning into an aggressive stalker?
Chris Orlob – Senior Director, Product Marketing at Gong.io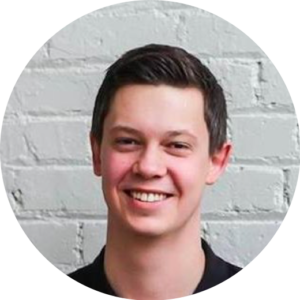 Chris Orlob is an accomplished SaaS marketing leader with a track record of achieving hyper growth revenue targets, generating white-hot demand, and winning the unfair share of the market.
The "name of the game" in cold calling is different than other types of sales calls, such as sales discovery calls. Cold calls are not necessarily about listening or asking great questions. They are about buying time, educating, and selling the meeting. This tactical article analyses the anatomy of a successful cold call.
So Chris is a tactical pro. But he also knows strategy ultimately dictates your ultimate fate in the market. Chris joined us on a webinar to explain how to craft a bullet-proof sales strategy fit for 2019, from end-to-end.
Jake Reni – Head of Adobe Sales Academy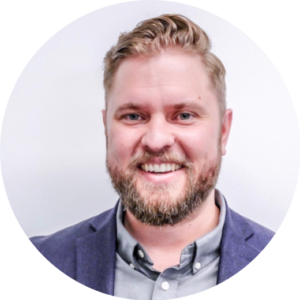 We can all agree that businesses must leverage the latest technology to compete, but there are over 500 vendors in the sales technology space and it keeps growing every year. Which is daunting.
Jake helped us understand how to navigate and build a winning sales tech stack on a webinar last year, and the advice holds true today.
Lori Richardson – Founder and CEO of Score More Sales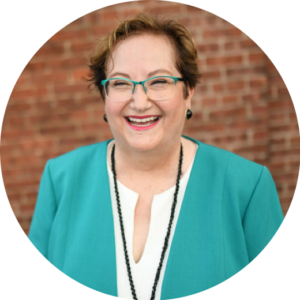 Lori Richardson has been a torch bearer for women in the sales community. She has also been the driving force behind the Women Sales Pros for the past six years. No surprise that she made the SH influential women in sales list!
Women in sales listen less, interrupt more, yet still close more deals than men. Listen to Lori on a Sales Hacker webinar as she decodes the X factor that makes women more effective in sales.
Craig Rosenberg – Co-Founder and Chief Analyst at TOPO Inc.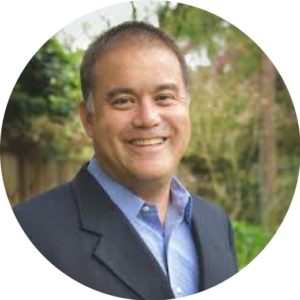 Craig Rosenberg is the co-founder of the research and advisory firm TOPO Inc. He helps B2B companies 2x their revenue by enabling sales, marketing, and sales development excellence.
In this webinar, Craig and his colleague Dan Gottlieb explain four sales plays that are super effective when you're up against a quota deadline. This webinar is packed with data points from their research on some of the world's best sales organizations and individual contributors.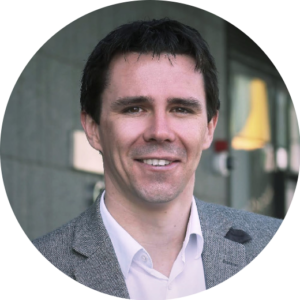 Ray is the CEO of Datahug, a San Francisco-based software company that applies data science to sales to increase efficiency, improve predictability and drive revenue. Ray is passionate about bringing cutting-edge technology to sales without getting in the way of the art of building relationships.
All it takes is one quarter in B2B sales to learn what it feels like to lose a deal. It's not fun. While many of those lost deals were never going to succeed in the first place, you know that a few of them could have been salvaged. This blog post backed by solid research shines the spotlight on the four ways in which you could lose a deal and shares Ray's advice on how to avoid the pitfalls.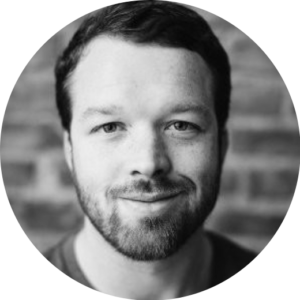 "Moving the middle", or improving the performance of your average performers to match the performance of your top 20% is a wonderful idea. Unfortunately, most coaching efforts fail to address the real problems.
Brian's an old pro at creating data-drive, scaleable coaching systems that work, and he shared his insights with us in a webinar, a 4-step process for sales leadership to "move the middle".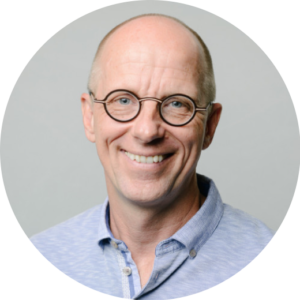 Jacco vanderKooij of the Winning by Design fame dons many hats. He is a sales architect, mentor, consultant and keynote speaker. He's known for questioning the status quo, and made no exceptions for the old BANT sales framework. Does it still apply? Is there a better way to qualify? In this article, he offers a modernized version of BANT that can be applied to Inside Sales Teams (Sales Development Reps, Account Executives) that deal with recurring revenue deals.
Jacco also shared his strong opinions about where to find (and not find) good sales advice in his article, the danger of following thought leaders, in which he outlines how bad sales advice can take hold and spread.
Kevin Warner – Co-founder and CEO at Leadium.io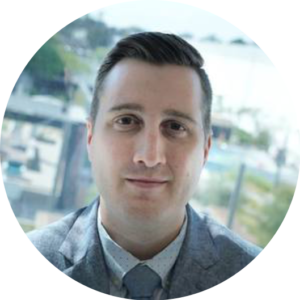 "What's the ROI on my sales development team as a function? Should I put more resources into inbound or outbound sales?"
These are common questions that revenue leaders ask. Kevin Warner shares how by using meaningful data, sales teams can finally take back control of the pipeline and drive predictable, stable revenue growth.
Alyson Welch – Vice President, Enterprise Sales at Twilio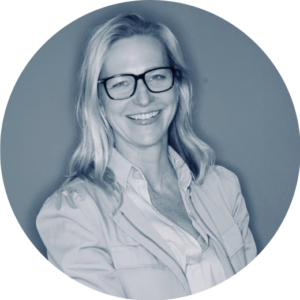 Alyson Welch is a sales leader with over 20 years of experience in the B2B, application security, and SaaS marketplaces. During her time at Zignal Labs, she built their first sales force while maintaining growth in alignment with board forecasts and investor goals.
Those years in competitive industries taught Alyson that even a great product isn't a great differentiator. In her webinar about how to stand out from the competition by selling success rather than a product, Alyson discusses how taking a human approach to selling has brought her repeated success.