October is "Women in Sales Month."
It's also Breast Cancer Awareness Month. It's also when we're supposed to focus on Cyber Security, LGBT History, Hispanic Heritage, and Disability Employment.
It's a pretty serious month.
Related: Top 50 Influential Women in Sales and Their Insights
Take a peek at September and you'll find eleven national proclamations. But July is just National Ice Cream Month, and in August, we're apparently too busy to celebrate anything. Something seems off here. (Enjoy the complete list of monthly proclamations on Wikipedia.)
You're probably already ahead of me. If you're fighting for representation, they give you one month. Only one and, unless you're ice cream, you have to share it with many other people who are also fighting for representation.
I think that's kind of a bummer.
If you're fighting for representation, they give you one month.
Frankly, women in sales don't need a month. They need someone to pay attention to them (and all of the underserved groups) throughout the whole year.
Most of you are reading this because you're trying to hire more women (and people of color, LBGTQIA+, veterans, or other underserved communities). It's not easy to do.
(If this isn't you and you're actually still reading this, get with the program, my friend. A lack of diversity will kill your company).
This article isn't about WHY you need to hire a more diverse workforce, but HOW to do it.
Five seconds of background: I'm a woman who came up in sales until starting a sales training company (Factor 8) and a second company (#GirlsClub) with the mission of helping more women earn leadership positions in revenue.
Through this experience, I've collected a lot of feedback about what companies are doing right and wrong to attract female candidates to revenue positions.
You won't love all of these suggestions and some will be too hard or expensive to do quickly. Do me a favor. Try 3 this year and 3 next year. And maybe in a few years we can all care more about October being National Pizza Month.
How companies can attract more women to sales
1. Cut your job description requirements by half or more
We all love making the "ideal candidate list" while we dream of the perfect hire, but women won't apply unless they can check off every one. (Stats don't lie: Women won't apply until they meet 100% of requirements. Men will apply if they meet just 60%.)
2. Encourage candidates to apply even if they don't meet all the requirements
You can do this right in the job posting. And who couldn't widen the top of the hiring funnel these days, am I right?

Feeling stuck? Borrow language from this Outreach job post.
3. Represent women on your web and social sites
Honestly, I never checked this when I was in sales, but nearly every woman does today.
If your website shows all Caucasian males on the leadership page or stock photography, fewer women and people of color will apply.
4. Check your language
Most sales leaders talk about "crushing" quota and openly about being "aggressive." This language can turn off top relationship-builders and account managers.
It's considered "male" language and it's a turn-off to women (or anyone) who sees sales as a helping profession and are more proud of their customer focus than their quota attainment.
5. Consider hiring for attributes or behaviors instead of skills and experience
Long term, it will mean fleshing out your training program, but the 2 years of sales experience we all used to look for just isn't as readily available today.
6. Make sure women are represented in your hiring process
Just like the website, if a woman encounters only men in the recruiting process, interview process, and shadowing process, they'll pick a different company.
7. Go wide with backgrounds
I'd hire a teacher over someone who worked retail sales ten out of ten times. Former military as well, and nobody can get more done in a day than a working mom.
Nobody can get more done in a day than a working mom.
Plus, now that many jobs are virtual, you have an incredible opportunity to employ more mothers.
8. Show you care
Listen, every Millennial and Gen Z employee wants this — not just women.
We all want to be part of something bigger, and to work for a company and boss who enable that. Advertise your heart through your social causes, mission, employee benefits, special stories, etc.
Bonus: Learn more about what Millennials and Gen Z want from employers.
9. Advertise your training
Again, career development is hot right now — ranking in the top 3 for anyone under 30 (and at least half of us over 30).
It's also critical to women who don't want to risk taking a job they can't do perfectly. A comprehensive sales training program says "safety net."
10. Ask your women employees for feedback, referrals, and recognition
…on lists like #GirlsClub Top 25 Companies Where Women Want to Work (how could I NOT include this!?). Voting is open now and the most female-friendly companies will be announced before the end of the year.
The truth is, it takes some work to go and source more female candidates for revenue positions as we just haven't historically been drawn to sales. I hope this list helps you attract and retain more female superstars.
If you're looking for more resources, check out this article on promoting more women into sales leadership roles and enroll your female workforce in #GirlsClub's 6-month sales leadership training program to help retain them!
---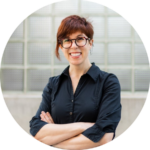 Edited by Kendra Fortmeyer @ Sales Hacker 2022